Homestead, Florida is more than just farmlands. The second-oldest district in Miami-Dade County never seems to receive the love it deserves. Want to know a secret every south Floridian already knows? If you want some bomb Cuban food and an adventurous day, your options don't run out after Miami's city limits. Homestead harbors Knaus Berry farm's famous cinnamon rolls, Ancient Aliens' season 4's Coral Castle and Monkey Jungle's friendliest primates.
Set aside 24 hours to give Homestead a chance with these 24 things to do in Homestead, FL.
6 a.m. Catch the Sunrise at Bayfront Park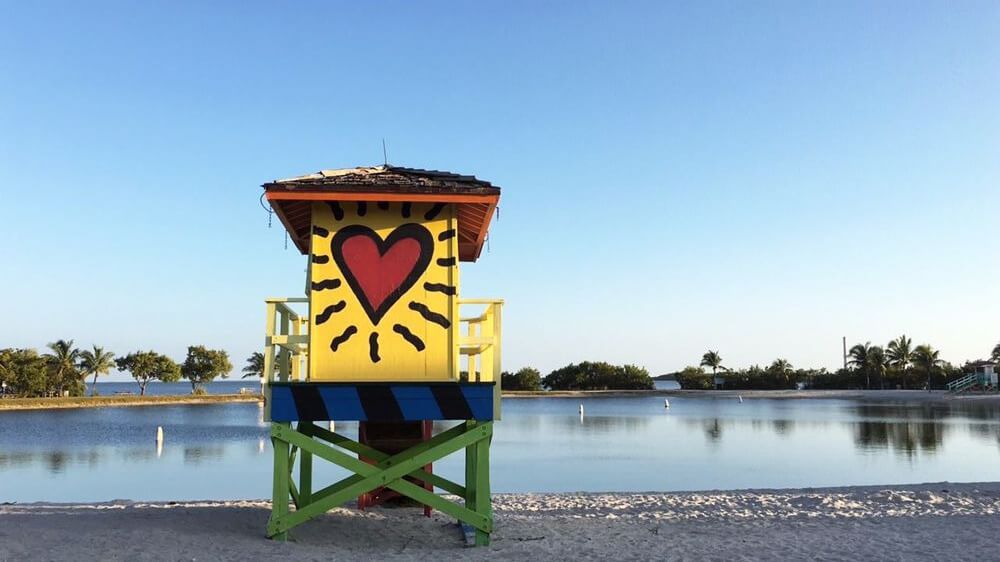 For normal humans, sunrises mean a chance to reflect and mentally prepare for the day. For millennials, daybreak says one thing: golden hour. Whether you want to sit back and relax or whip out your camera, sunrises in Homestead should only be spent at Bayfront Park. Right on the edge of the ocean, Homestead's Bayfront Park provides the perfect backdrop for that early morning post. The vibrantly painted lifeguard tower and cozy, colorful marina nearby give you the chance to release your inner model at one of a kind locations. You can't name a better place to race against the clock for the sake of that iconic Instagram moment.
7 a.m. Go back to simpler times at Knaus Berry Farm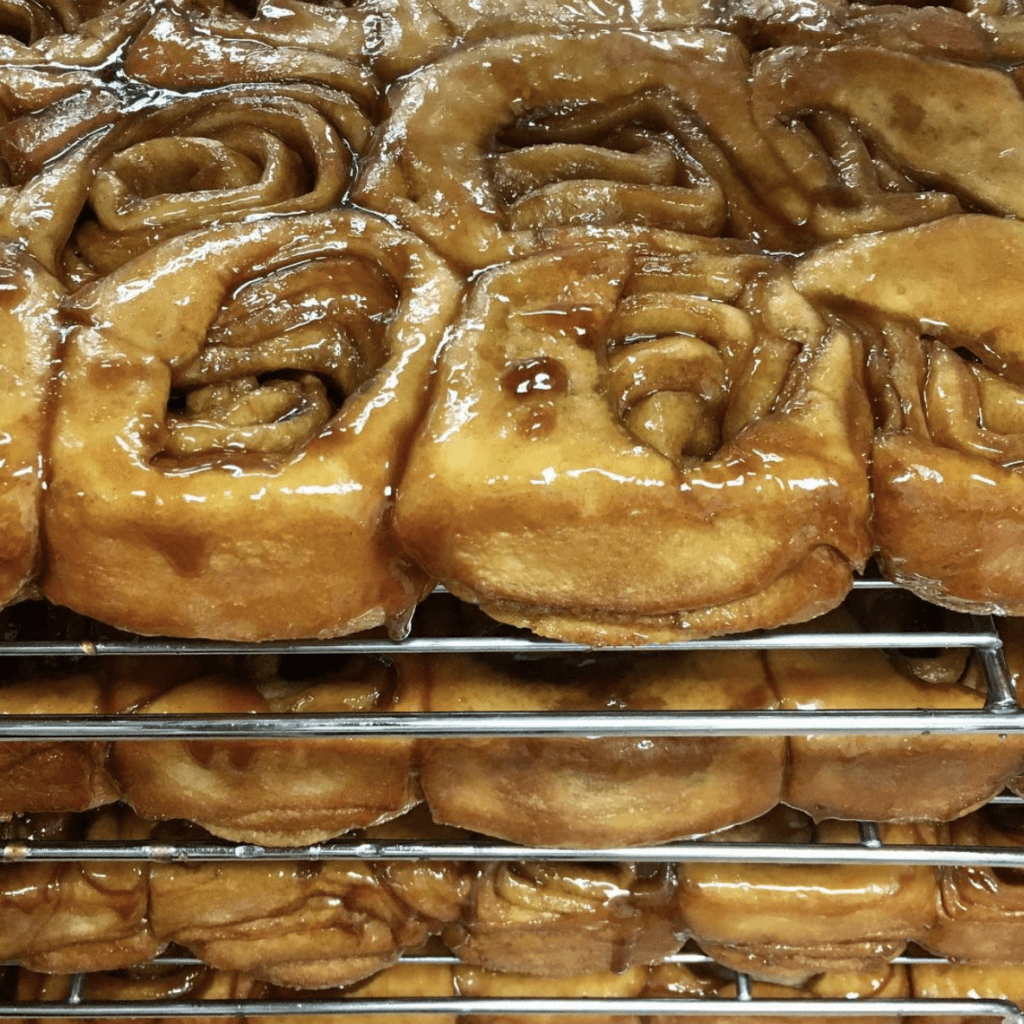 Everyone knows Knaus Berry Farm for fresh shakes, hand-picked strawberries and sticky cinnamon rolls. University of Miami sophomore Petros Ogbamichael said, "Knaus Berry farm is amazing. They serve pastries and other desserts mostly, but their milkshakes and cinnamon rolls are fantastic. The line can get pretty long closer to noon though, so it's probably best to get there as early as you can." Knaus Berry's cinnamon buns leave customers licking their fingers clean and begging for the original recipe. When that sugary cinnamon glaze kisses your lips, you can't help but smile. The dough, dense and sweet, melts in your mouth, and each savory bite seems to cleanse all the world's injustice. Once you inhale that last crumb, and write the personal thank-you note to Knaus Berry's bakers, you can head to the fields to pick your own strawberries for later. What's not to like?
8 a.m. Chow down on Breakfast at Robert is Here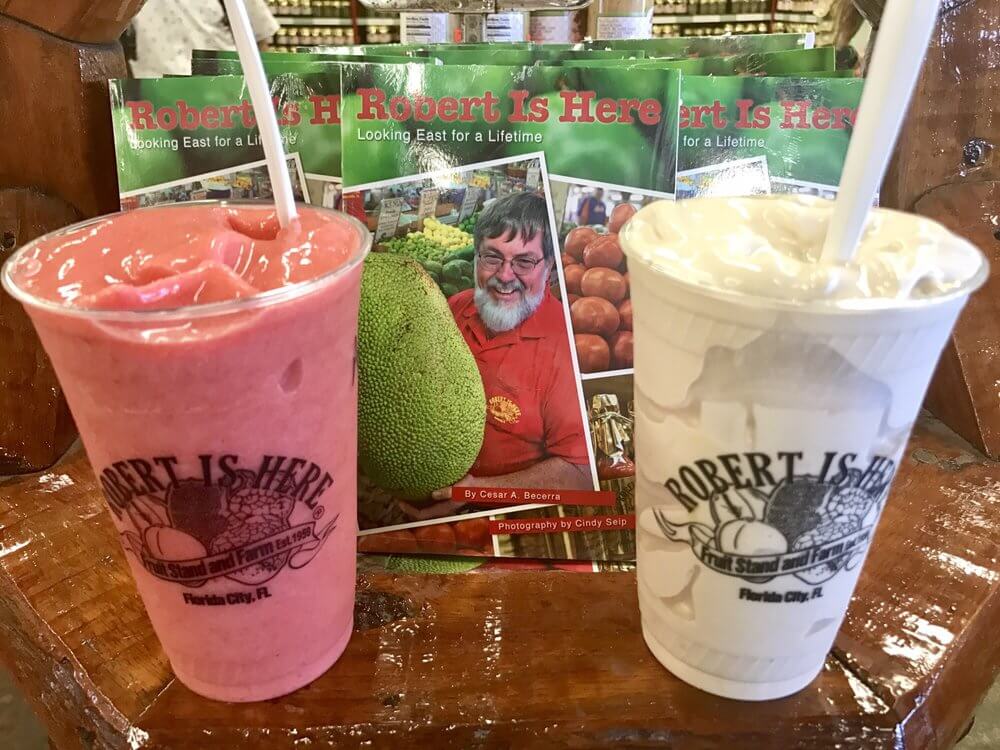 You don't go to Robert is Here just for the unique smoothies, fresh fruit or grand assortment of honeys. You go for the petting zoo. Yes, you read that right. Miami-Dade College nursing sophomore Gabriela Espinoza said, "I sometimes like to get the mamey or papaya smoothie, but I'll always go over to talk to the ostriches. Robert is Here is truly my favorite!" Cherry key-lime shakes and mango smoothies are just a few of the things available here. Unique syrups also line the walls, waiting for taste tests. Golden date, Texas lemon and even lychee syrup set Robert is Here apart from any establishment. Fresh fruit, gourmet sweets and friendly animals are enough to make any day better.
9 a.m. Scare yourself at Skydive Miami
Have you ever wanted to stare adventure down the eyes? Flirt with the feeling of freedom? Step into the sky at Skydive Miami to truly experience bliss. This is your chance to see all of Homestead's lush nurseries and extensive farmland stretch out infinitely underneath you. Fly alongside birds and watch the blue-green horizon rip closer before you pull the parachute and float towards the ground. Then, ride that adrenaline high for as long as you can, because no feeling holds a candle to your dance with death at Skydive Miami.
10 a.m. Adopt a succulent from Krome Avenue
Drive down Krome Avenue to check out multiple nurseries, farms and garden centers. However, don't just fly by with your windows down and breeze past George's Paradise or Isaac's Farm. Put it in park, hop out of your car and go make a new friend. I personally like to name all of my succulents Paul. They become more docile once you name them.
11 a.m. Feel your heart break in two at Coral Castle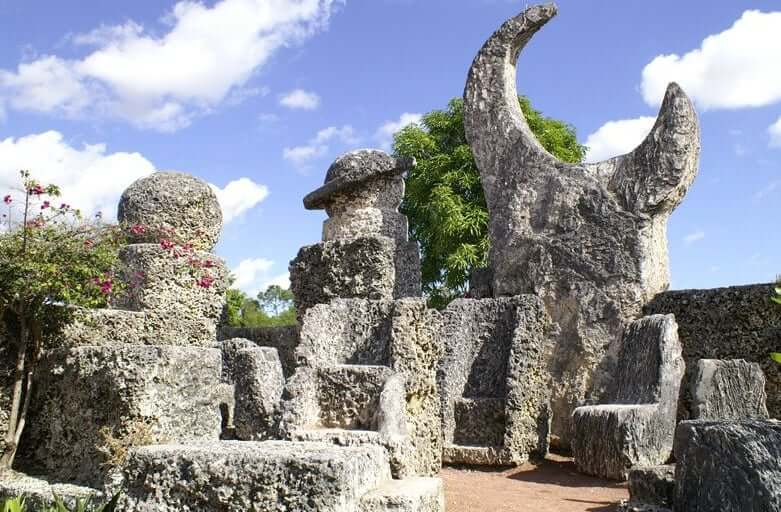 In 1951, Edward Leedskalnin finished single-handedly carving over 1,000 tons of coral rock and limestone into a magnificent castle for his fiancé, Agnes Scuffs. Why did he build this beautiful castle, you ask? Agnes ran out on him one day before the wedding. Ed built Coral Castle as a monument to his love, and as a last attempt to win her back. Massive carvings of a crescent moon and faraway planets line the towering walls, each with a unique story. Leedskalnin even built three outdoor reading chairs, each at a different angle, to keep the setting sun out his eyes as he read. When you stop by, give old Ed's ghost a hug. I'm sure Agnes never did before she left.
12 p.m. Eat Lunch at La Quebradita Mexican restaurant and grill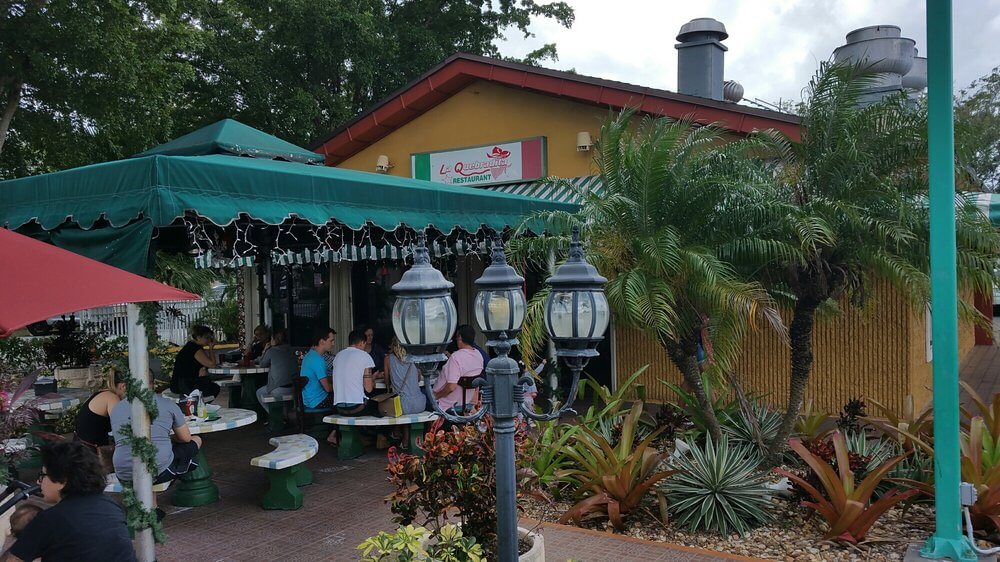 Nothing makes you crave good food like good, old-fashioned heartbreak. At La Quebradita, get your fill of delicious $2.50 tacos, warm chimichangas and your choice of authentic Mexican soup: menudo or pozole. Stuff yourself silly with this authentic, flavorful food, and become friends with their kind and caring staff. La Quebradita will know how to treat you right after mourning for Ed's love life. Only they can truly soothe your soul.
1 p.m. Empty your wallet at the Keys Outlet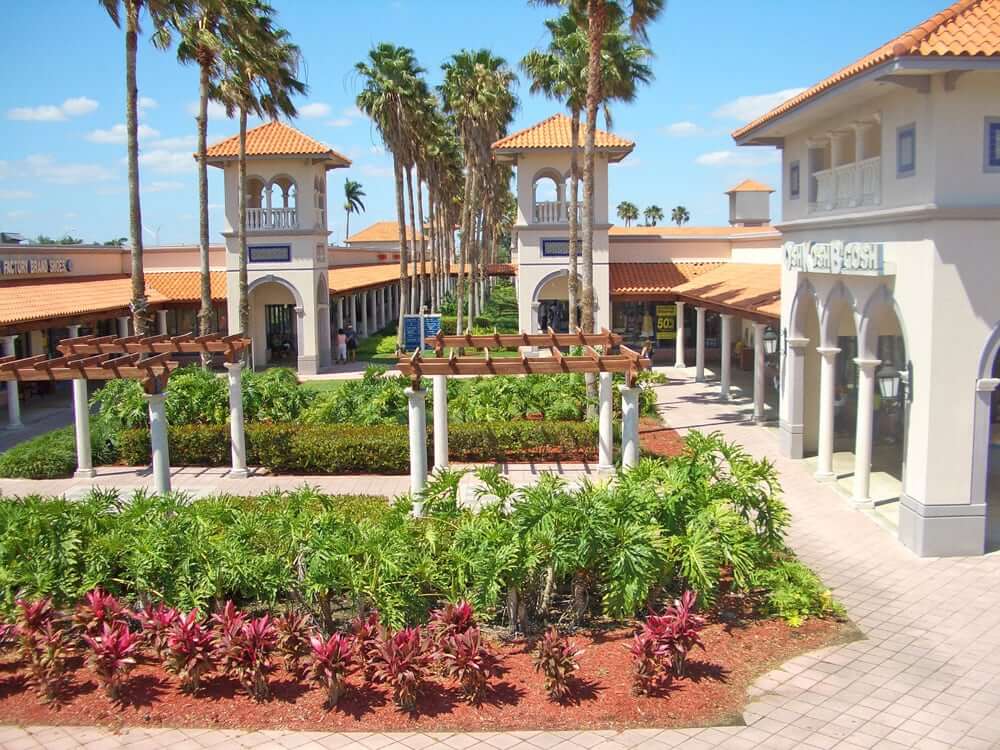 Ready to shop until you drop? Calvin Klein, Tommy Hilfiger and the Nike store all offer their best bargains at the Keys Outlet mall. Scan the racks, shelves and aisles for your new favorite shoes for a ridiculously low price. You might snag a pair of Nike running shoes for more than half off or even a Calvin Klein wool coat for under $100. Better snatch the sales before others do.
2 p.m. Visit Miami-Dade's Homestead Campus
https://www.youtube.com/watch?v=n72_gDh7DsU
Sneak into a class. Sit in the back row, learn a bit about biochemistry and walk away feeling a little smarter than you did before. You'll find MDC's Homestead campus in the historic downtown area of Homestead, also home to the Eig-Watson School of Aviation. When you come here, you really only need to know one thing: the mitochondria is the powerhouse of the cell.
3 p.m. Sip on Cafecito at the Sweet Bakery Cafeteria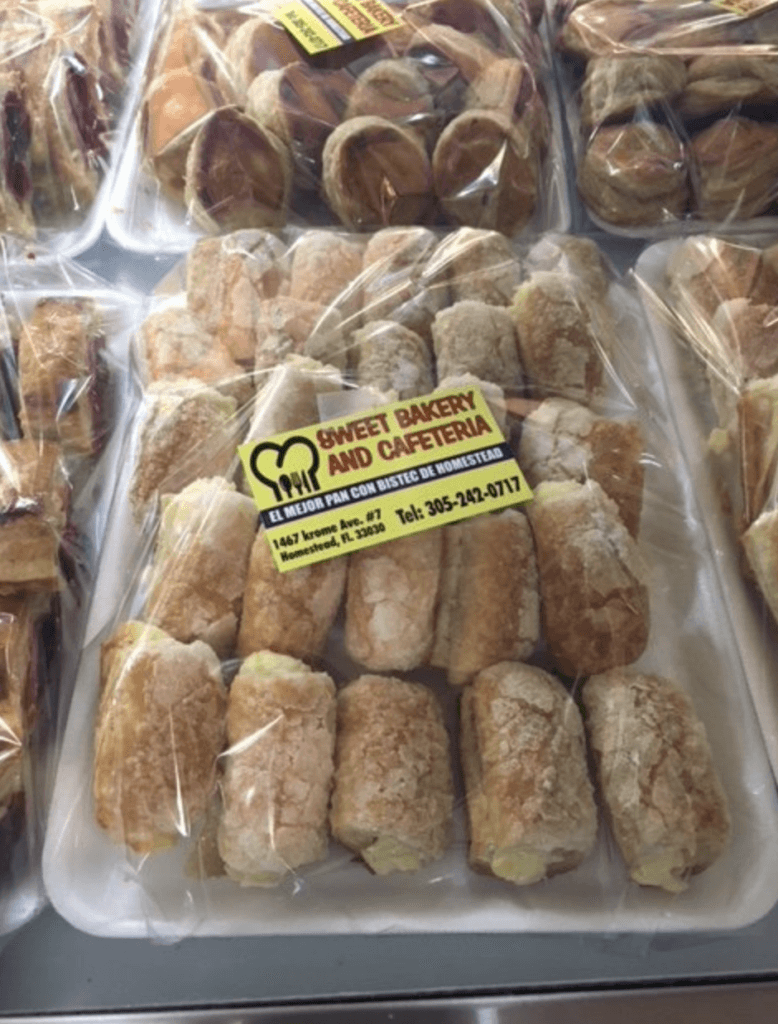 I can't get through a day without cafe con leche and neither should you. Order a cafecito or a cortadito and get that much-needed caffeine boost. Known for their pan con bistec and mouth-watering pastries, the Sweet Bakery Cafeteria serves locals daily. Sit back, relax and snack on Sweet Bakery Cafeteria's guava pastelitos.
4 p.m. Try not to fall at the Redland Riding Academy
Horseback tours, training lessons and horse day camp truly define the Redland Riding Academy as a sanctuary. The academy is also another place to get that perfect picture. A photography session held by the academy will let you capture those magical moments forever. When I go, I just hope to stay on top my horse.
5 p.m. Make furry friends at Monkey Jungle
I volunteered at the research facility within Monkey Jungle during the summer of 2016, and I'm happy to let you in on a secret: that the monkeys look even cuter in person than they do in photos. Some spoiled monkeys won't even eat food unless fed by hand. I admire that kind of confidence. At Monkey Jungle, get splashed by the Java Macaques in their natural swimming pool and meet the king of the jungle at the Cameroon Gorilla Forest. Monkey Jungle's furry friends await your company—go spoil them.
6 p.m. Stop by the Homestead Town Hall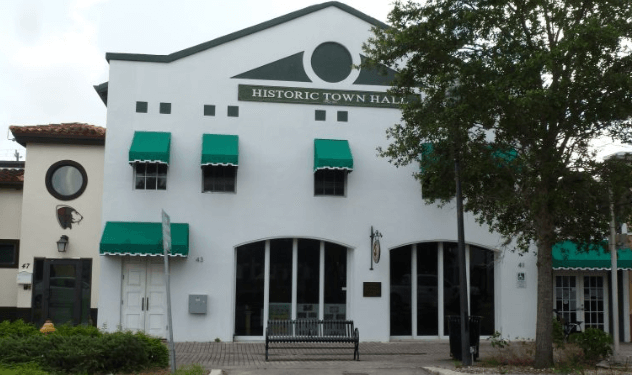 Go on a self-guided tour of South Florida at Homestead Town Hall to learn anything you might need to know about Homestead's second-oldest city. You might even run into Homestead's version of Leslie Knope. Glimpse at genuine antique photos of Homestead's first residents, or gawk at Homestead's collection of historical artifacts for yourself. The Homestead Town Hall also houses the 1924 American LaFrance fire truck, fully restored.
7 p.m. Set up a Photoshoot at Felicia's Farm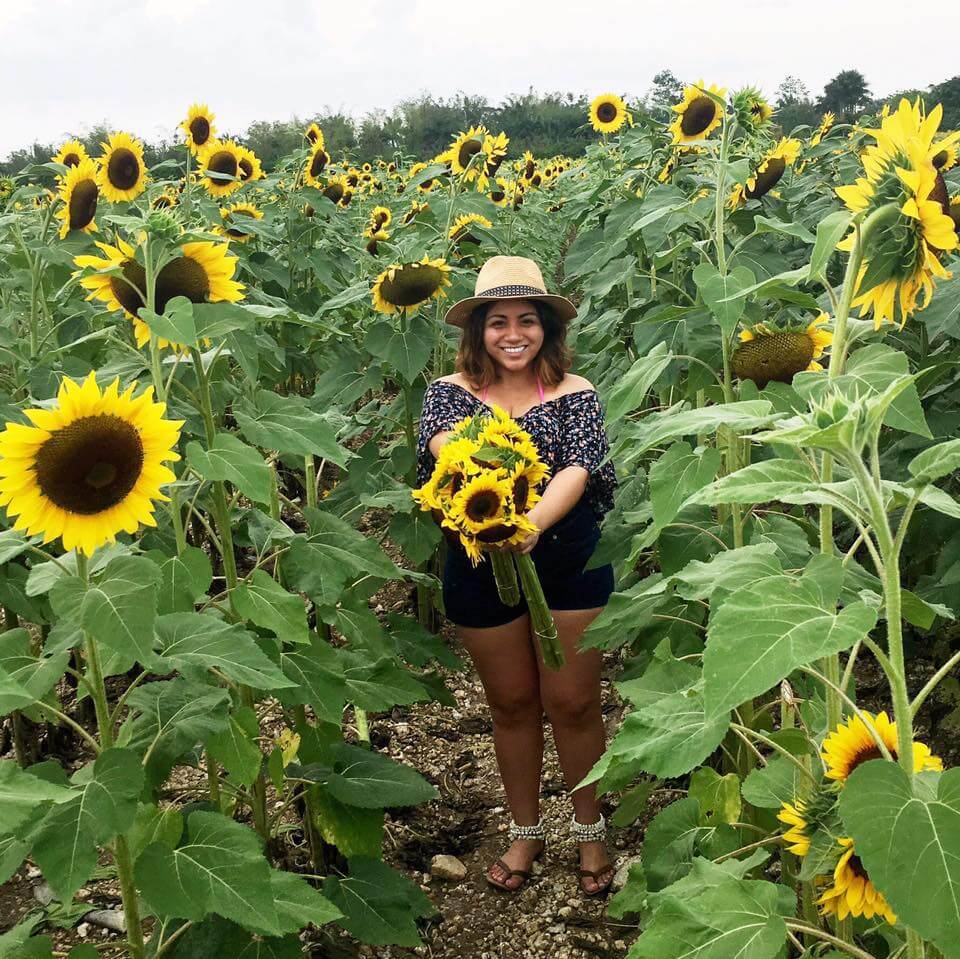 Felicia's Farm will give you the #GoldenHourGoals your Insta followers need to see. I used to think that this farm grew the devil's lettuce, but in reality, they grow something even cooler: sunflowers. Smile back at these flowers as the sun sets behind you for the perfect shot. Consider the spring season every season at Felicia's Farms.
8 p.m. Get swept away by the Seminole Theatre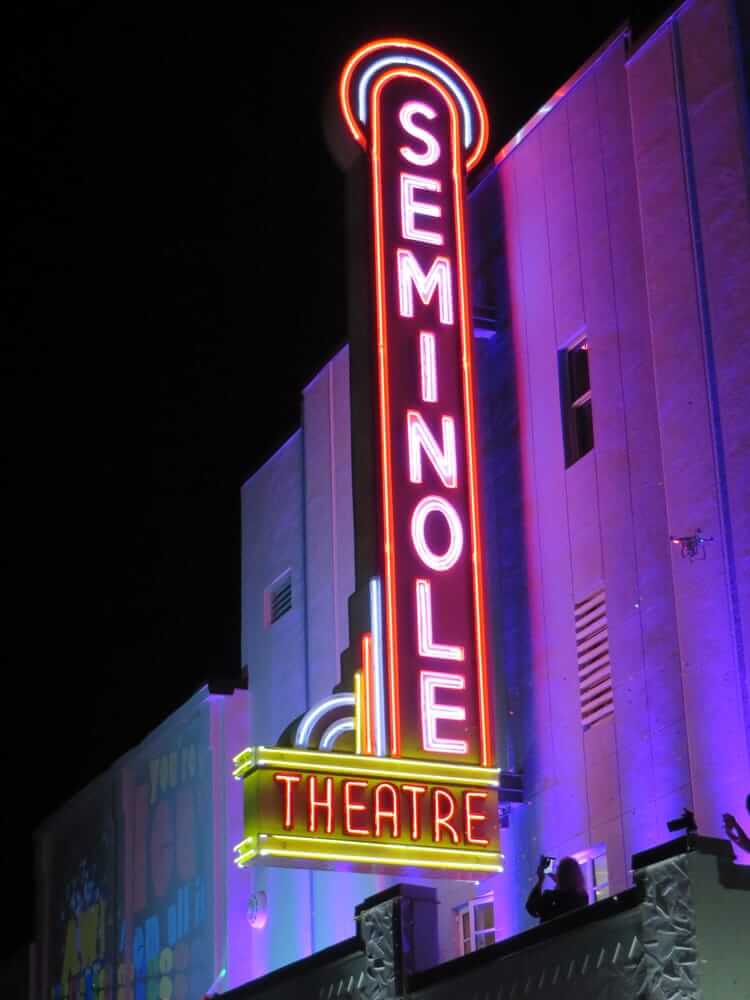 Summer camp, comedy routines and Annie all make The Seminole Theatre the wonderful cultural center it is today. Here, you'll get the chance to take line, Zumba and a special "heels" dance classes. Even if you can't catch a performance or lesson, swing by anyways. Share laughs and make memories with the performers, because if their big personalities didn't already give it away, theatre kids are always a hoot.
9 p.m. Race down the Homestead Miami Speedway
If you have a need for speed, head to Homestead's Miami Speedway. On November 16, 2018, thousands will head over for the NASCAR championship. Go-kart racing and Fast Lane Fridays can help you sharpen your competitive edge. Release your inner child on the tracks of a friendly go-kart race in the day, and when night falls, compete with other car enthusiasts at South Florida's only legal drag racing event. All you need is your license, your registration, and a hunger to win. UF psychology sophomore Javier Moraga-Trujillo said, "I feel so glad they host races—wish me luck when I crush my friends!"
10 p.m. Experience an authentic Cuban Meal at Mario's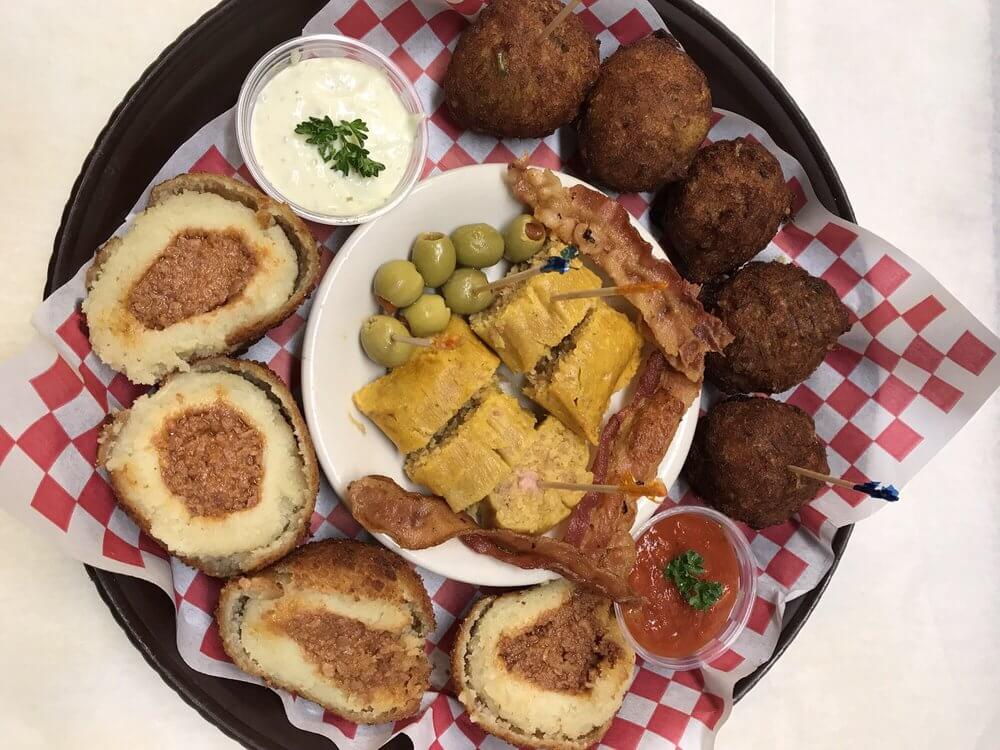 Mario's family restaurant prides itself on cooking traditional Cuban cuisine. Mario himself said, "Our juicy, cooked-to-perfection Churrasco will bring you back for more." Sit down and eat arroz con frijoles with your family, or grab some croquetas to go. Lucky enough to be right next to the agricultural area of Homestead, Mario's will treat you to the best garden-fresh ingredients in Homestead. Natural, fresh-squeezed orange juice and perfect Tequeños will peak your appetite, and the wholesome family atmosphere will keep you coming for more.
11 p.m. Catch the views at Homestead Air Force Reserve Base
Get ready to crane your necks to glimpse the Homestead Air Force Reserve Base's stellar shows as night falls on Homestead. This November, you can catch your Fourth of July fireworks here or watch jets take off during their Wings Over Homestead Open House and Air Show. UF computer science sophomore Lucas Grinspan said, "I go here every year with my family to watch the fireworks. I can't imagine going anywhere else."
12 a.m. Go to the Full Moon Party at Cauley Square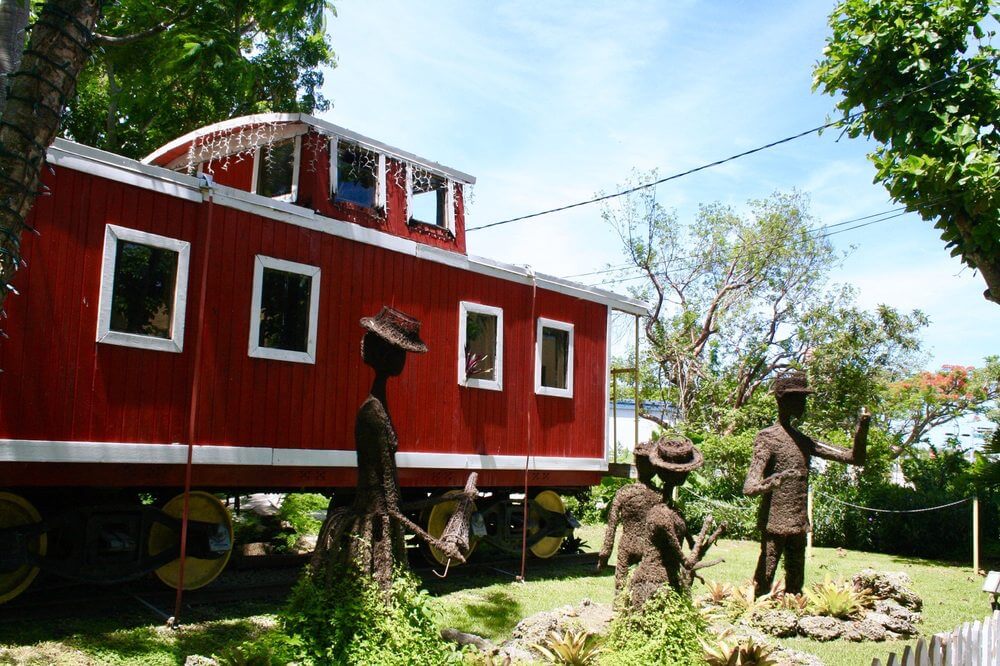 You already know the drill at birthday parties, Christmas parties and those awkward family reunions. But have you ever partied for an astronomical body? If you stop by Cauley Square during the right time of the month, an exclusive full moon party awaits at you. Each full moon brings a surprising new theme to the festivities. Last month's "Fairies Under the Full Pink Moon" featured soft, twinkling rose-colored lights and a bright bonfire to symbolize the renewal of your spirit. This beautiful historic village also hosts anything from weddings to quinceañeras and is home to every quirky shop you can imagine. Fortune tellers, aromatherapists and aviaries are just a few of the many places you want to wander into.
1 a.m. Watch the stars at Camp Owaissa Bauer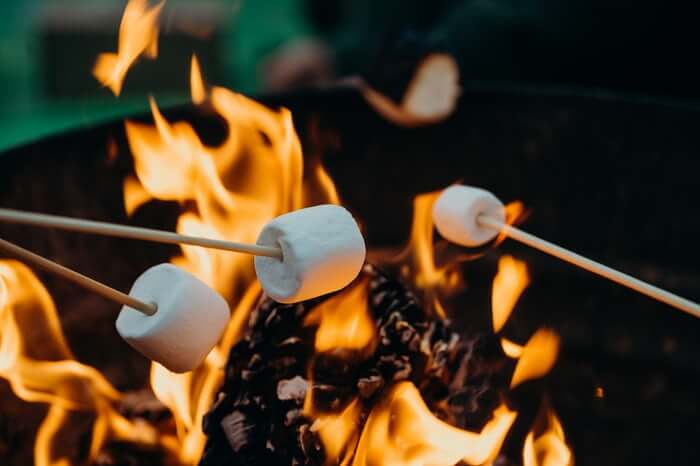 Camp Owaissa Bauer is one of Homestead's many hidden gems. Lay down a blanket, look at the stars and try to recognize a few constellations. This campground is complete with winding hayrides and cozy campfires. Work up a sweat at their staff-lead nature programs and their softball and volleyball fields, or kick back and relax at their picnic shelter pavilions. And if the great outdoors just isn't for you, this campsite also offers a recreational center complete with ping pong tables, an arts and crafts room and (thank goodness) air-conditioning.
2 a.m. Chug Late night Drinks at Last Chance Bar and Package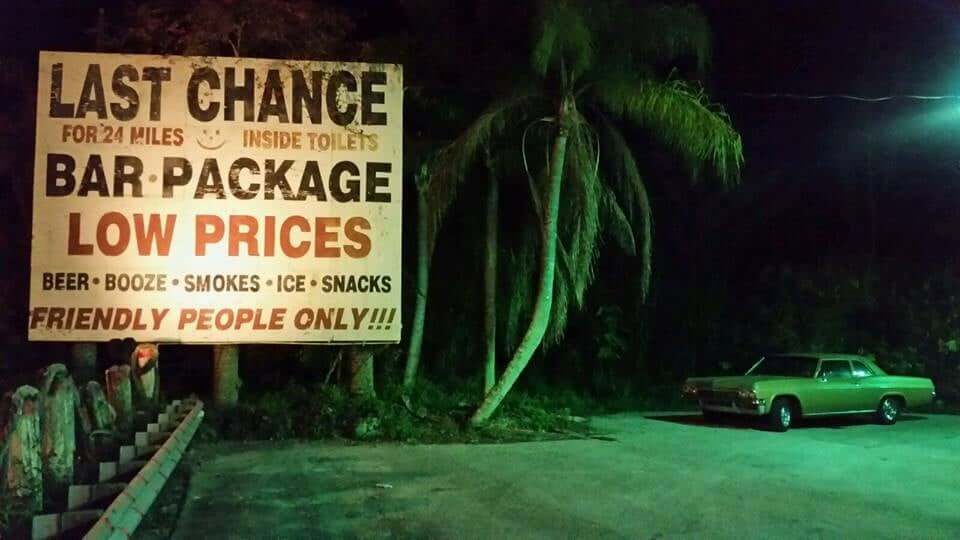 Looking to end the night with a bang? This bar is truly your last chance. Last Chance Bar and Package lets you get lost in a pirate's life with spooky skeletons and eerie flag decor. Anyone's welcome, unless you're a skulking loafer or flea-bitten tramp.
3 a.m. Wind down the Party at Sam's Hideaway Tavern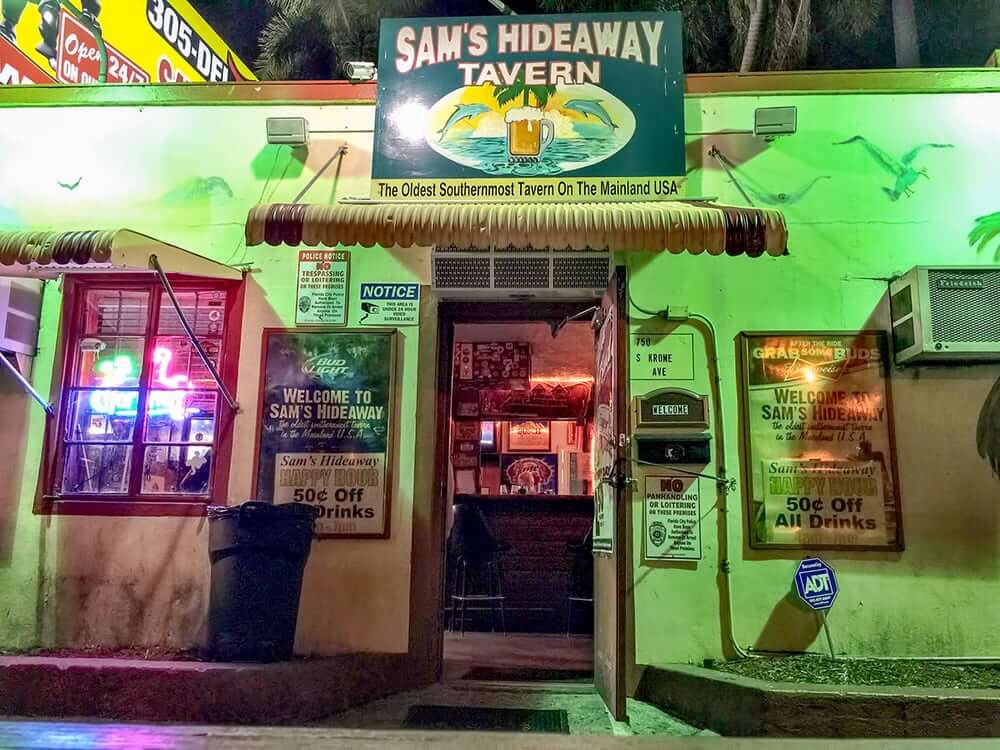 End your night in Homestead's favorite dive bar. Admire the old cigarette machine and worn out signs. Order up some mojitos, Manhattans, or old-fashioned cocktails, then make friends with all the regulars. All those classic, old-school vibes that you need to wind down at the end of a long day can only be found at one place: Sam's.
4 a.m. Take a Break at Sacred Heart Church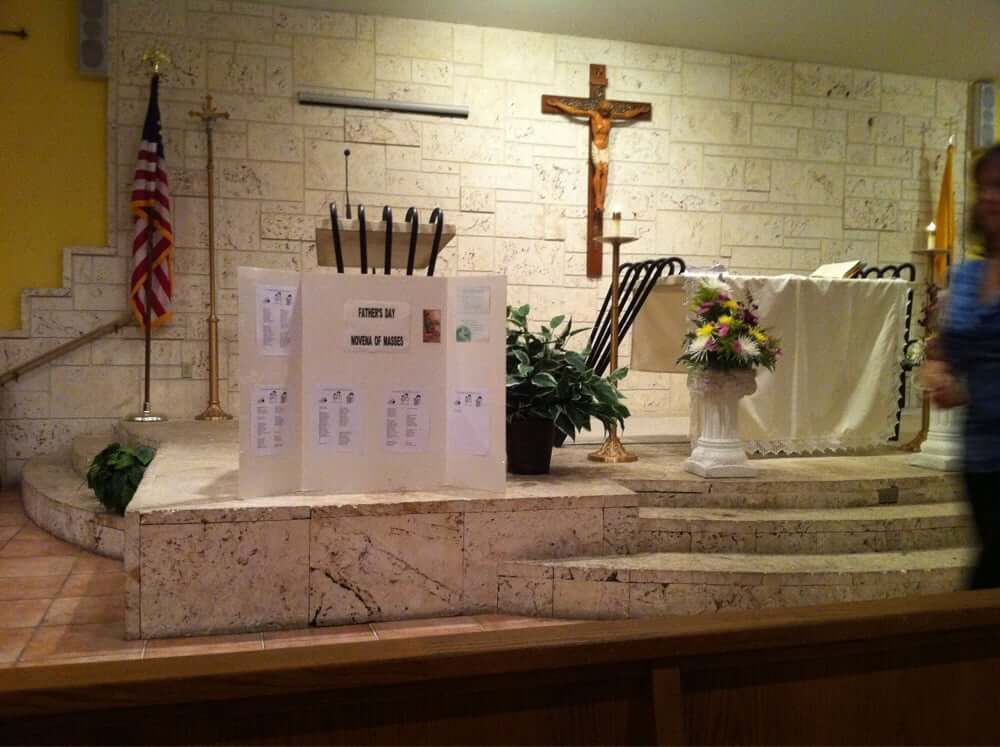 Take a moment to yourself now at Sacred Heart Church. Feel at peace beside their perfectly manicured shrubbery, and get lost in the grand architecture. Admire the beautiful works of art that line the walls and the breathtaking one-of-a-kind stained glass windows. Go to Sacred Heart Church to slow down your day and simply appreciate the beauty in the world.
5 a.m. Chase the sunrise at James Archer Smith Park

Make it count for the last golden hour at James Archer Smith Park. Feel the splash of fountains shooting from the ground and sprinkling your feet. Stroll along winding paths bordered by lazy, swaying palm trees. Cozy up with a blanket and just watch the sun paint the sky. And of course, sneak in one last Instagram. It's the perfect end to your day.