No matter where you go or what you do, Temple pulls you in and enchants you with its campus. Where else do you get to experience a beach in the city or a movie for $2? Sure, it's still college and you'll have work to do—or procrastinate. But you have Philadelphia at your disposal, so take advantage of it. So, spread your baby owl wings and soar—and be sure to let everyone know you're Temple Made.
Don't miss out on these 24 popular things to do at Temple University.
1. Grab a bite to eat at Richie's
Start your morning off right by stopping at Richie's. Get a quick bite to eat, or hang around for a warm and gooey freshly made bacon, egg and cheese on a bagel. "Richie's is universally known as Temple's best food spot for its relatively quick service, great location on campus, and amazingly tasting food," freshman Evelyn Kandov said. Basically a Temple ritual, students visit this food heaven at least once a week. Another pro about Richie's? The amazing iced coffee that's always ready and up for grabs. Stop by before class or set aside time for brunch. You really don't want to miss your daily Richie's fill. "It's the most famous known place for food at Temple," freshman Audrey Teague said. Needless to say, Richie's is a Temple staple that makes early mornings a little bit better.
2. Be aesthetically pleasing at Saxby's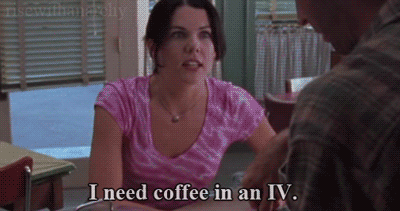 Looking around campus and you're sure to spot people rushing to class with Saxby's in hand. The signature cup basically screams at you to "buy Saxby's or else," especially since it's written in all caps. It basically makes splurging on it irresistible. With prominent coffee, great service, and an aesthetically pleasing coffee shop vibe, Saxby's is a coffee spot gold mine. "It has a nice vibe and great coffee," Teague said. Worried about the typical coffee spot lines? No worries, Saxby's has you covered. There are two locations on campus—Liacouras Walk and Alter Hall. Next time you're running late to class, make sure you show up in style with a Saxbys' coffee in hand. Your professors will absolutely understand, and maybe even ask for one next time
3. Take in the Crowd at the Student Center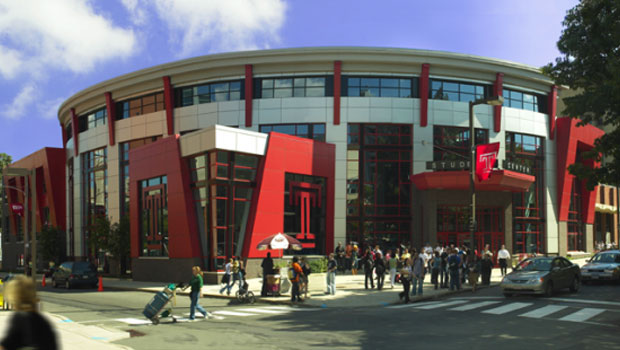 The Student Center, or SAC, always buzzes with students. With music always playing, it's a surefire way to brighten your mid-semester blues. It's the perfect place for motivation to start those pesky assignments we know you don't want to start. The tables throughout the building basically scream for you to get work done. In need of a quick bite to refuel before your next class? Head over to the food court. Need some more school spirit? Get the newest TU gear at the campus bookstore. "It's a huge place where you can sit down and eat at a bunch of different food places like Zen or Chick Fil A," Teague said. Get there at a good time, or you won't find a place to sit. It always seems like a mad dash to steal that last seat.
4. Relax on Beaury Beach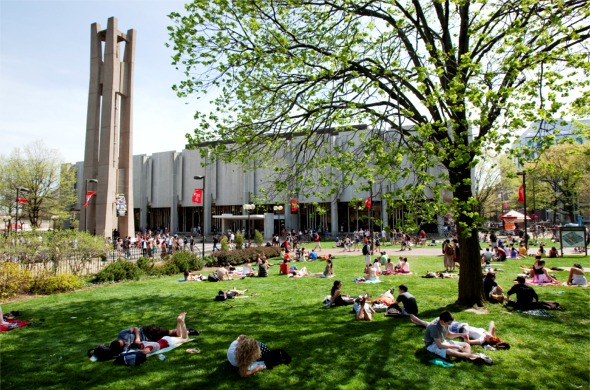 A beach in the city? That's right. Beury Beach is a unique spot on campus that allows students to relax and hang loose. Stay long enough and you may just feel that cool ocean breeze. "You can find people throwing Frisbees, laying out to get a tan or playing music. People bring their dogs out too, which is a plus," Kandov said. After a stressful week of college classes, exams and work, lying out on Beury Beach will wash all of your stress away (pun intended). It's the perfect spot to meet up with friends and bask in the sun. "Everyone is out there between classes. It's not just one group or type of people, it's truly everyone," Temple alumna Brianne Bishop said. For all those introverts out there, it's also the perfect spot to curl up on a blanket and crack open a book.
5. Be boujee at Saige Café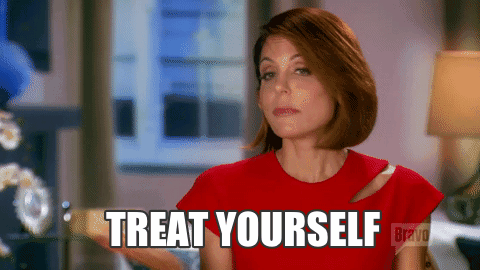 Located between the train station and campus, Saige Café is the perfect spot for a break from the hubbub of college. After a long day of classes, you can kick back on one of their comfy couches and order a chai tea latte. By making you feel as though you're home, you seem to forget about all the work you have to do. "I love Saige café. I used to go there all the time when I commuted last semester because it was super convenient," freshman Shannon Forman said. During warmer seasons, grab your friends and sit outside. Feel free to let that warm sun melt your stress away—but hopefully not your iced coffee.
6. Get the Food Truck Experience
Food trucks are all the rage at Temple University. From cheesesteaks to crepes and everything in between, you're sure to find a truck that caters to your cravings. Temple even has a map of all the food trucks' locations, that way you can plan out which ones to hit up or see what's open. "My friends and I like eating lunch by all the food trucks when it's nice outside. I like the creperie and my roommate really likes Guaco Loco," freshman Nora Tran said. Not sure which one to try? Ask around. People love talking up their favorites.
7. STOP…Gym Time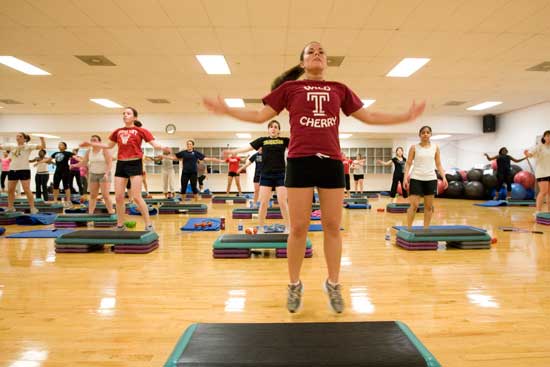 Want to avoid the freshmen 15? Head over to the gyms on campus and work off those food truck crepes. The best part? You get in free with your Temple ID. If you're looking for a solo workout where you can be in your zone, head over to TUF. Trying to get motivated by the people around you? Go to the IBC. "I like to take the group fitness classes. They're free, so why not?" freshman Carolyn Sette said. Going to the gym is the perfect way to take a break from homework or get out of your dorm. Who knows, maybe you'll meet your newest gym buddies.
8. Head up to the 7th Floor of Alter Hall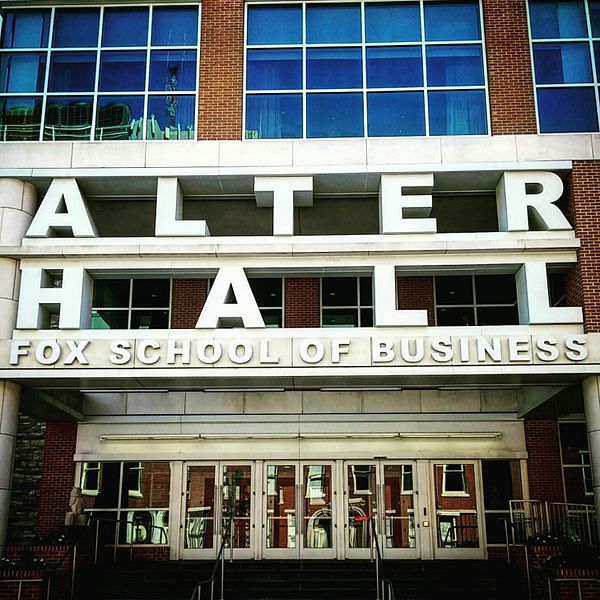 Need a perfect spot away from the hubbub of student life? Alter Hall is there for you. Grab a book or some schoolwork, and make a dent on your mountain of coursework. Getting hungry? Stop by Saxby's in the main lobby, if you missed the chance before. "They have cozy chairs and the view is awesome and it's quiet and not crowded like the tech," Ramsey said. An underrated study spot, this floor is sure to become the next big hit, so be sure to 'mark your territory.'
9. Enjoy the scenery at the Bell Tower
The Bell Tower is easily the heart and soul of Temple's campus. Completed in 1966, the tower serves as a meeting place for many students. Almost every student has to pass it in order to get to class, making it part of the full Temple experience. If you're lucky, you may even get to see TU's mascot, Hooter the Owl, hanging OWL. What a hoot, right? "Everyone is gathered around playing music and dancing and playing with their dogs. It's so fun to grab a blanket and food and hang out with friends," freshman Jordyn Ramsey said. Serving as the base for protests, performances, club events and more, the Bell Tower is a distinguishable asset to Temple's campus. For a fun pastime, try and count the number of people who take a selfie in front of it.
10. Enjoy Maxi's Pizza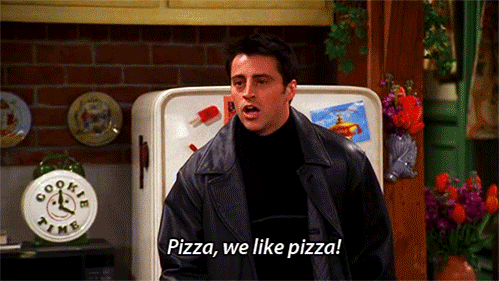 For those nights when you want to go out for dinner but don't feel like traveling off campus, Maxis has got you covered. You'll get that night out feel without actually having to leave Temple. Good location, good prices and good food. What else could any college student ask for? "Everyone who works at the pizza counter are Temple students and are really fun and nice," Ramsey said. Grab a few friends, or maybe even that special someone, and you're ready to go. You definitely won't get maxed out of Maxi's.
11. Head over to Fairmount
In need of new scenery? Catch a 15-minute Uber or hop on the Broad Street Line. On your journey there, bask in all Fairmount has to offer. Grab a bite at the board-game themed café, Thirsty Dice, or get your spook on at Eastern State Penitentiary, or just take in the downtown scenery and people watch—cause who doesn't love people watching? Grab a few friends, some walking shoes and enjoy the streets of Fairmount. After all, you're off campus, so let loose. You never know what you might find.
12. Get familiar with Philly Style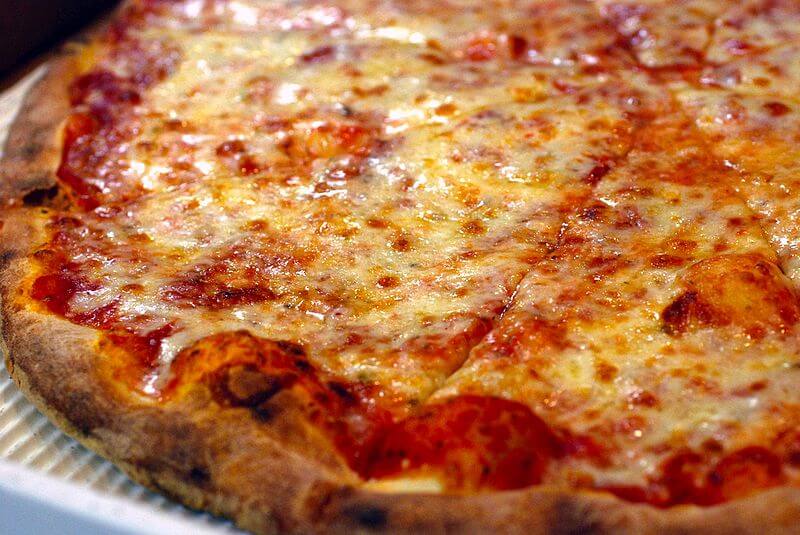 Undoubtedly the best pizza on campus, Philly Style is a place you won't want to miss. The buffalo chicken pizza is an absolute must. "I love it there—they're pretty fast and nice," said Bishop. Located on North Broad Street, Philly Style is perfect for those late-night cravings. With $16 for a large pie, their affordable prices are perfect for college students.
13. See a Movie at the Reel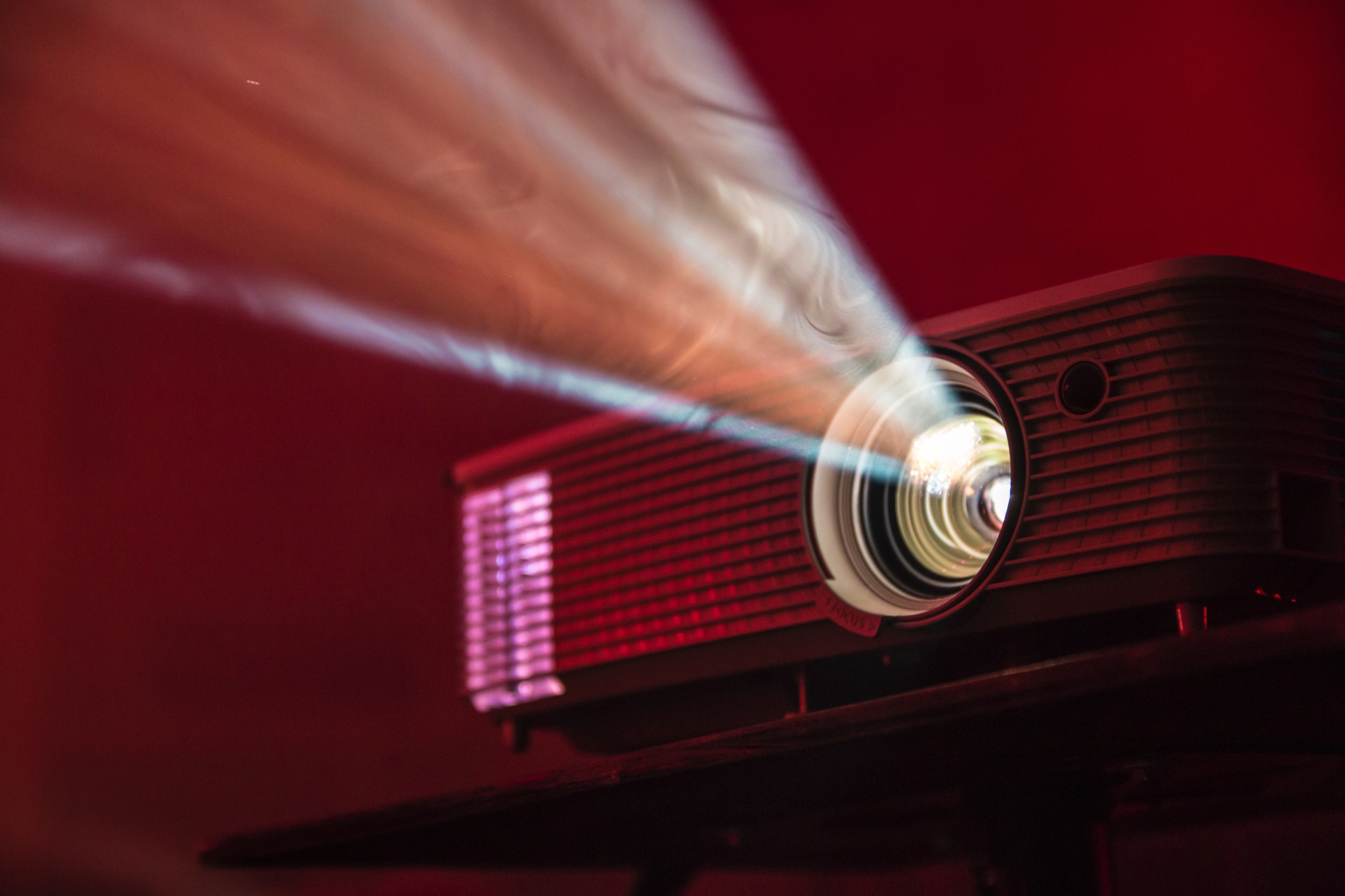 That's right, Temple has its own movie theater on campus. Located in the basement of the Student Center, the Reel offers Temple University students the chance to see movies at a crazy affordable price. With tickets as low as $2 with your Temple ID—seeing a movie at the Reel is an offer you can't refuse. See Blockbuster hits like A Star is Born, Bohemian Rhapsody and Creed II. Feeling boujee and want a few snacks? Get popcorn, candy and a drink for only $4.
14. Indulge at Insomnia Cookies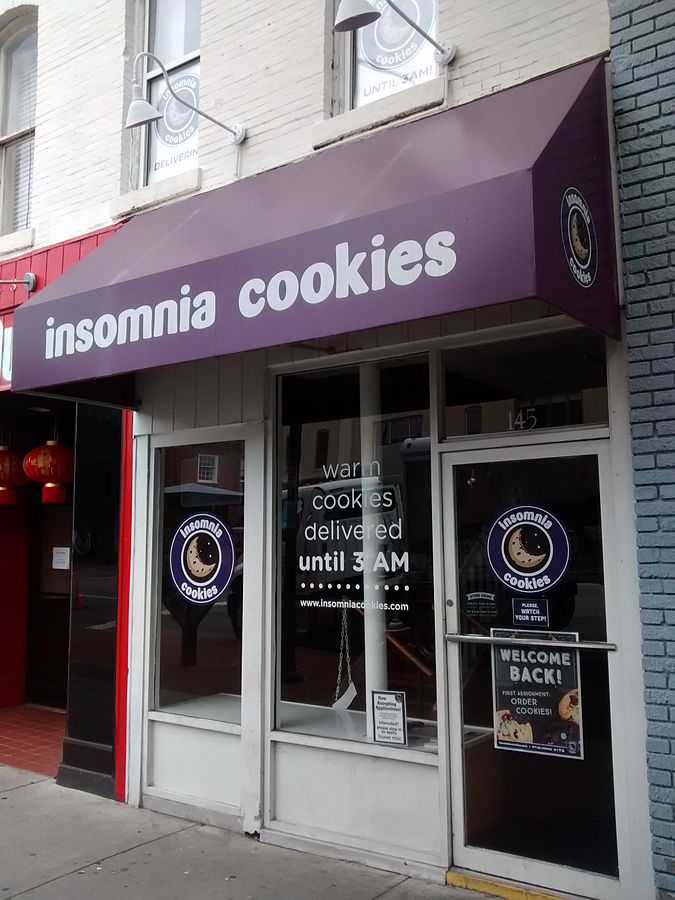 Who doesn't love the comfort of a classic chocolate chip cookie? Take a stroll on campus and head over to Insomnia Cookies. With flavors like sugar, snickerdoodle or oatmeal, Insomnia Cookies has all you want and more. "I love Insomnia Cookies—I always bring friends who visit me there," Forman said. And guess what? They deliver. Now you can quench your cravings without even leaving your dorm. "I love having places like Insomnia Cookie to go to for late-night snacks," freshman Briano Connell said. Indulge every now and then—you won't regret it, but your wallet might.
15. Grind out Schoolwork at the Tech Center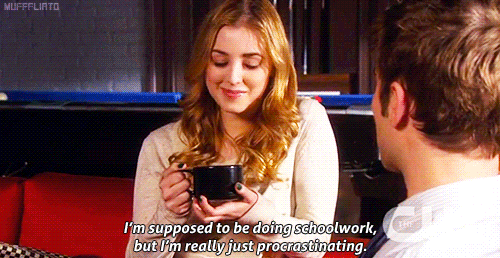 Have a big exam you need to study for? What about a paper that's been stressing you out? The Tech Center will become your saving grace. The best part—it's open 24 hours during the week. "I spend most of my time at the Tech. I go there every day to get work done and socialize at the same time," freshman Jarrett Bobrin said. The Tech Center gives students access to a computer lab, full-service printing, breakout rooms for group projects and recording booths—all your studying needs in one place. The cherry on top of the cake—it even has a Starbucks in the lobby. Worried you'll be the only one there? Walk into the Tech Center and your anxiety will immediately be erased. Believe me, you're definitely not the only one who procrastinated your English paper until the last minute. You may even find other classmates on that late-night grind.
16. Eat like a champ at Champ's Diner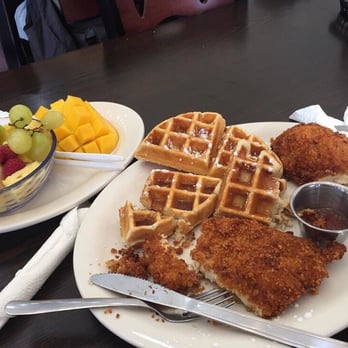 A close walk from campus, Champ's Diner infuses classics with a modern twist. Stop on in if you're tired of the ordinary burger and fries and prepare to be swept off your feet. Red velvet pancakes, Oreo waffles or even the famous chicken and waffles—Champ's Diner has got it all. "It's an awesome place to go when you're sick of eating dining hall food," Kandov said. For those moments when you have friends visiting and want to show some of your campus restaurants off take 'em to Champ's. They won't leave disappointed. Be careful, they may even keep coming back for more.
17. Stay up late for Night Owl Events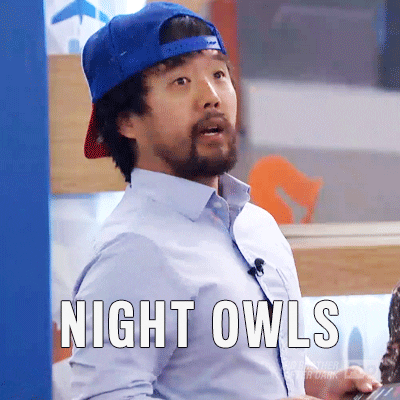 It's Friday night and you have no plans? No worries, Temple offers Night Owl events every Friday night. Put your wallet away, folks, because these events are completely free. Head on over to the Student Center from 9 p.m. to midnight for performances, games and food. Get your mind away from schoolwork and let your stress float away for the night. Trying being spontaneous and go alone. You never know who you might meet.
18. Show Cherry and White pride at Homecoming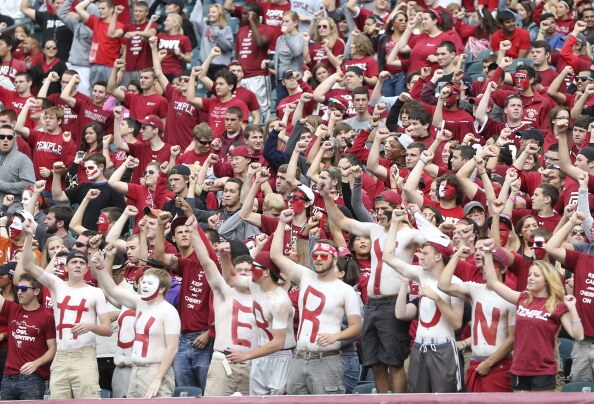 Not only is the homecoming game the biggest game for the football team, it's also a great weekend to spend with your friends and family. Don't doubt that students new and old go all out in Temple pride—body paint, school-colored overalls, pretty much any and all things that scream "Temple Made." Just beware that your social media feed will be full of Temple spirit overload. With events all week, it's almost impossible not to get involved in the school spirit and "fight for the cherry and the white."
19. Attend Club Meetings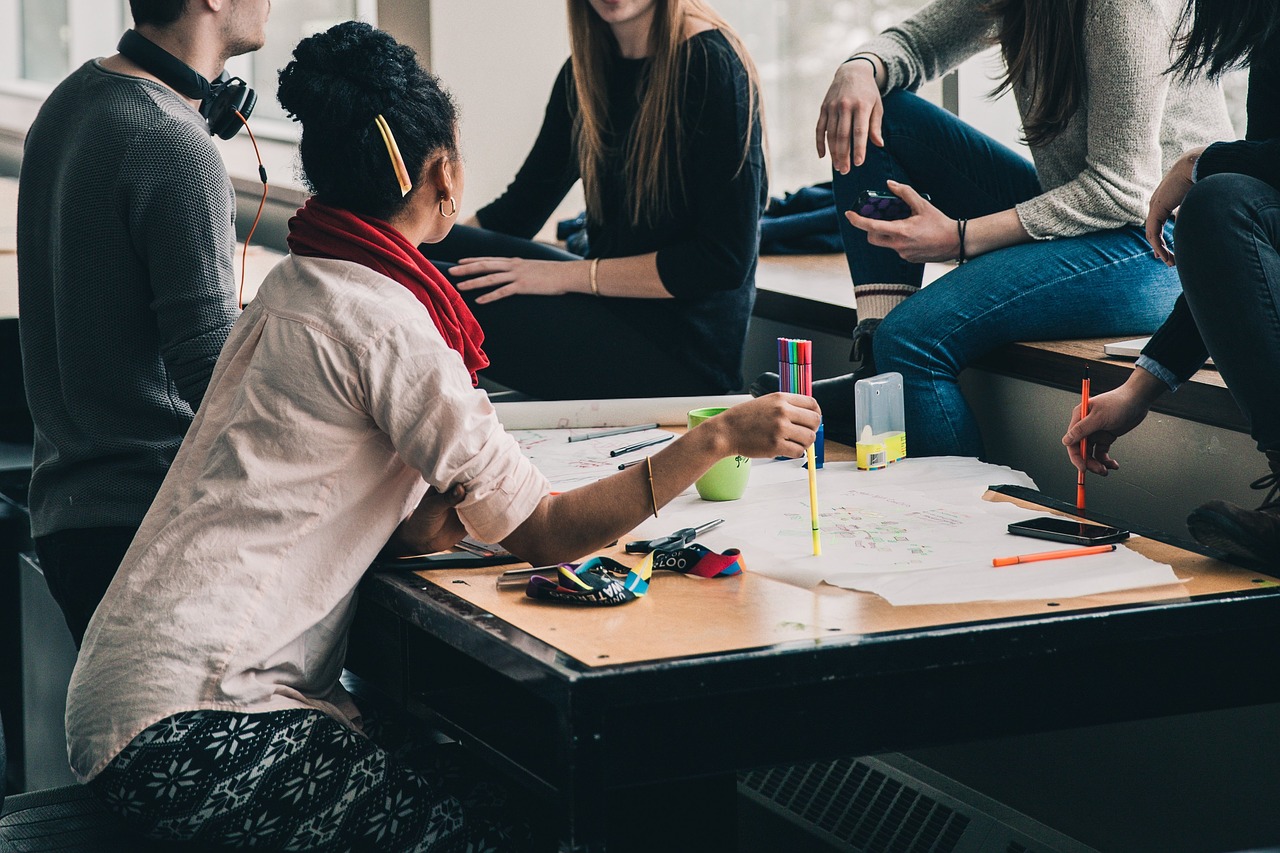 While student-run clubs aren't unique to Temple, they're still a great way to get involved and take advantage of all that Temple has to offer—Community Cats Club, acapella groups, social justice clubs—whatever floats your boat, cause we've got it all. Go to the meetings, attend the events the clubs sponsor, and get involved. You'll meet all kinds of people, and most importantly, learn more about the campus. So don't be afraid to spread your baby owl wings and soar.
20. Educate yourself at Workshops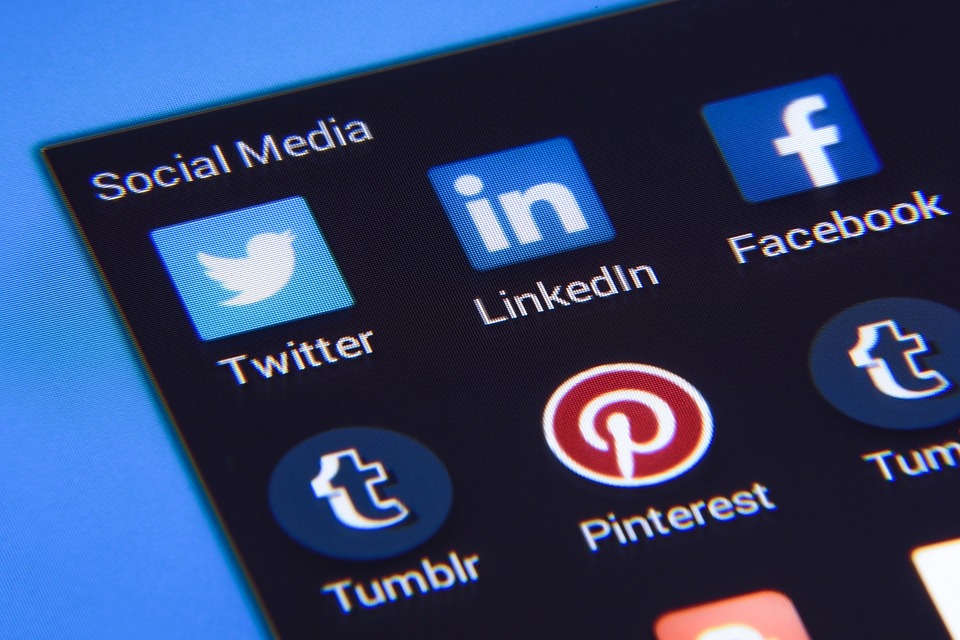 Trying to get a head start on your professional portfolio? Attend one of the many workshops that each college major offers. Learn how to perfect your resume, write a cover letter or create a Linkedin profile. The faculty at Temple knows what they're talking about and want to help you succeed. We know it's scary to take that first step into the networking world, but your post-college self will you thank you later.
21. RSVP for Guest Speakers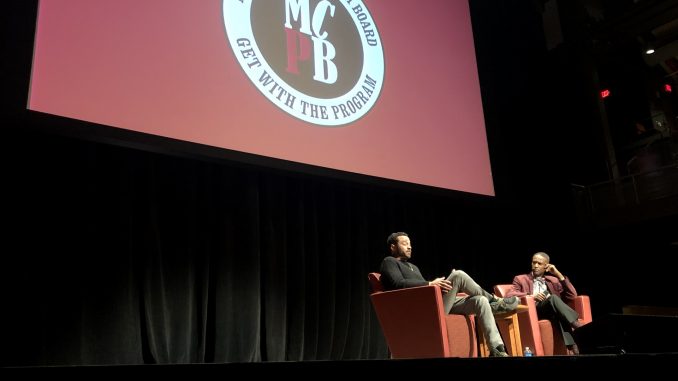 One of the great things about going to Temple is the number of guest speakers that visit. From actors to journalists to activists, you won't be disappointed. Just last month, Grey's Anatomy hunk, Jesse Williams graced Temple University, a little bit before that it was Breaking Bad star, Brian Cranston. Have a favorite show or celebrity? Keep your eyes peeled, because they might be at the next Temple event.
22. Make Memorable Moments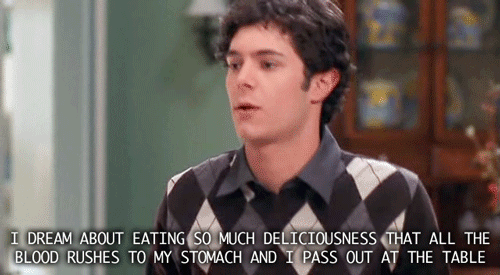 Thinking about branching out and trying new cuisine? The only problem—you don't know how. Temple hears you and provides you with Memorable Moments, an opportunity that allows you to try ethnic cuisine and a three-course meal for free. Not only is dinner free, but transportation is also provided. That's right, a free meal and free transportation with your friends in the city. Think I'm making it up? Head over to their website and see for yourself.
23. 'Wine and Dine' during Restaurant Week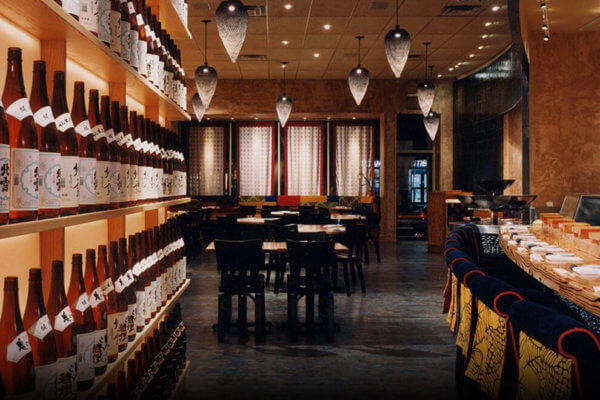 Hit up Restaurant Week, where over 125 restaurants in Center City offer three-course meals for out-of-this-world affordable prices. Have a break between classes and want a nice lunch? During Restaurant Week, lunch is only $20. Or maybe you want to treat yourself and enjoy a nice dinner—it's only $35. You'll want to make your reservations early though cause seats will fill up quickly. Everyone's a sucker for a good deal on the best wining and dining the city has to offer.
24. Get Connected with Philly through the Philly Connections Program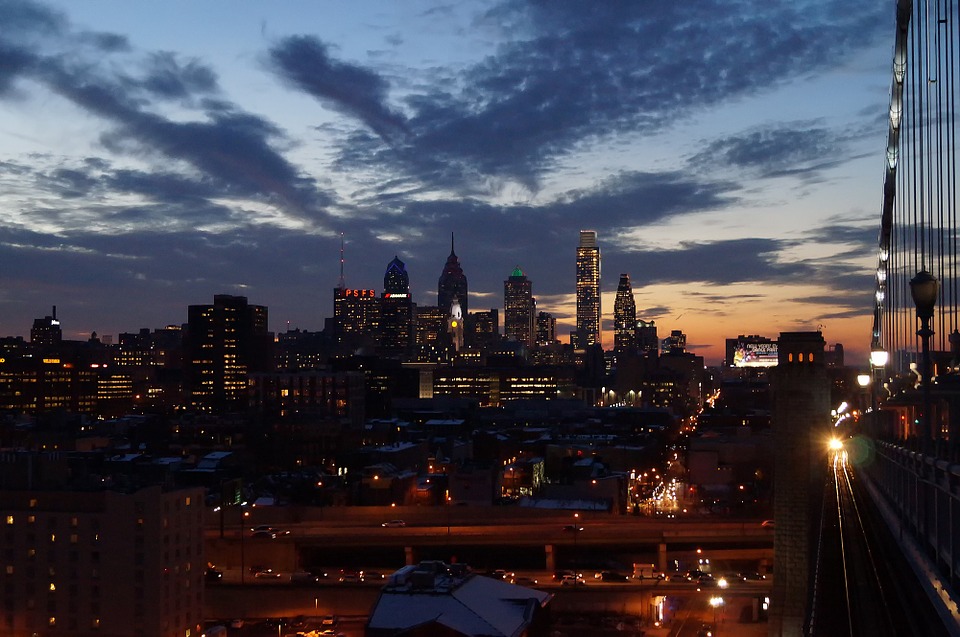 Want to see a show at the Kimmel Center? Or maybe say hello to some friendly faces at the Philadelphia Zoo? And don't forget to experience one of the many exhibits at Franklin Institute. Well thanks to the Philly Connections program, you can do them all for only $10 each. Not jazzed about any of the events offered? Check out Campus Philly to experience other events and places in the City of Brotherly Love. After spending four years on Temple's campus, you won't want to leave Philadelphia behind.