It's 3 a.m., and your palms are sweaty, knees weak, arms are heavy…Well, you might not be Eminem, but you're definitely up late procrastinating that poli-sci paper. In the age of technology, it's our responsibility as millennials to become experts on all the strange and random things the Internet has to offer.
Not sure what to do on the internet? This list will keep you from getting bored.
1. Learn an emerging language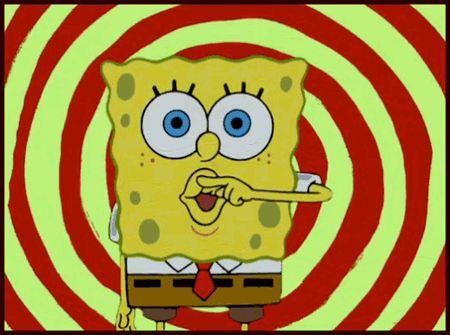 Forget your basic Spanish or French and learn one of the world's emerging languages for free online. Pick up Turkish on Duolingo or Arabic on Rosetta Stone without wasting your class credit or precious tuition dollars.
2. Who names their kid Eminem anyways?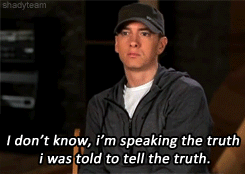 Whether you prefer Gerald Earl, Kendrick Duckworth or Marshall Mathers, can you match these names to the carefully crafted stage names these rappers use to conceal the names their mamas gave them? Hit up good ol' Wikipedia to uncover the identities of your favorite freestylers. Bonus points if you know the three artists I first mentioned.
3. Lurkin' on LinkedIn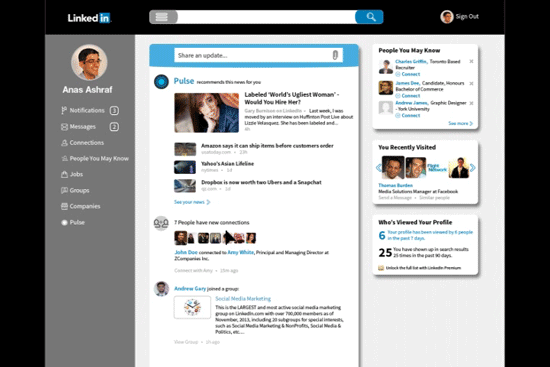 Forget Facebook and Instagram; look up that honey from poli-sci on LinkedIn. Learn about his internship last summer and confirm your future man has #lifegoals. Once you know what he dedicates his time to, you can form the perfect, yet subtle, conversation starter. Just don't make it obvious you stalked (figuratively, of course) the hell outta him.
4. Who's the real American Psycho?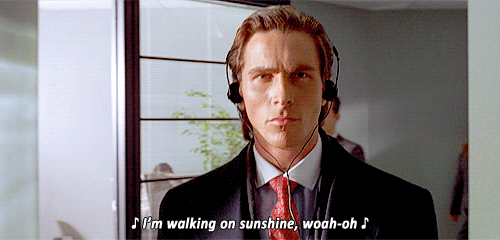 Take a test to solve the impossible riddle of your mind, and who knows, you might be able to call yourself a psychopath. Find out which of your friends can say the same. Hint: it's always the quiet ones…
5. Celebrities go to college too
https://www.youtube.com/watch?v=XptvmxsnNXU
Every school has that famous alum or two who everyone brags about to their friends. But what about that guy from that Netflix original series or the man who created the Honey Crisp apple? You can never know too much about your school, and bragging to your high school friends never gets old either.
6. Google the hell out of yourself
You don't have to be famous to rack up an Internet presence. Check out what future employers see when they type in your name and make sure no one tagged you in those Solo cup pics. You can even unearth those social media profiles you haven't logged into since you were 13.
7. Are you smarter than a fifth grader?
I don't know about you, but primarygames.com made computer class my favorite in the third grade. You're never too old to conquer all 12 levels of Save the Sheriff, or try your hand at the summer Olympic Games. Age 20, age 10, what's the difference?
8. Riddle me this… en Español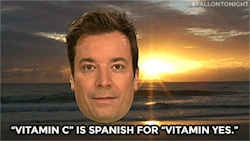 By age 20, you've probably heard all the riddles in the book. But have you heard them in a foreign language? This activity passed more time than I though possible at my summer job. Gather a squad of any foreign language minors and turn a simple activity into something new and educational. See if they have what it takes to figure the riddles out for themselves too.
9. Yeah, I'm an astrology major
You may have heard NASA shifted the horoscope signs around and added a whole new sign (#Libra4Life). But that doesn't mean you can't get old school and check out your OG horoscope on the internet. "It's always uncanny how [horoscopes] can be spot on sometimes," Marquette University junior Nica Assana said. Whether you seek romantic advice or need to know when some dough will roll into your life, your horoscope can get you through any #collegeprobs.
10. Binge watch; don't binge eat
Cooking is hard. Watching other people cook from the laziness of your bed is not. "[Watching people cook is] seriously so fun and addictive, but I always have to be eating something when I'm watching them because otherwise I'm starving," Gonzaga University sophomore Elizabeth Terry said. Plan this activity around mealtime so the freshman 15 doesn't reveal itself.
11. And don't forget to feed your ears
Play that Blink-182 song that we beat to death in Tucson… That's not the only song that's been beaten to death (#sorrynotsorry). Nothing's better than scouring the Internet for that new music obsession your ears have been craving. "Find new artists and bands you love who make you want to sing at the top of your lungs into a hairbrush microphone…Then, find the remixed and cover version," University of Wisconsin-Madison junior Catherine Zastrow said. Pro tip: Conor Maynard probably makes any song you love better.
Just stare at the screen and watch videos of strangers hugging you, not literally, of course. The concept seems bizarre, but hey, it's better than talking to strangers on Omegle or replying to that creepy guy on Tinder just for some attention.
13. The Pinterest W's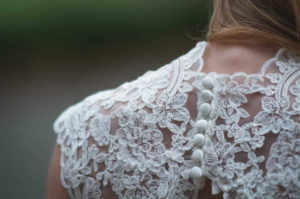 That's right, friends, wardrobe and wedding. "You can plan your Pinterest wedding even if you're single af or redo your wardrobe on Pinterest even if you can't afford it," Zastrow said. Escape the confines of reality and turn your imagination into a virtual reality.
14. Catch some catfish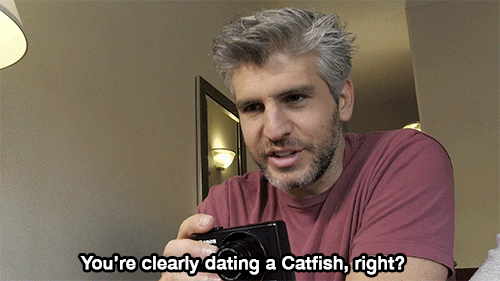 We've all seen the MTV show with the ultimate bromance between Nev and Max. If you've ever gotten a strange friend request from a barren profile, do some digging with reverse image searches and phone number lookups to see if the profile is real. When you inevitably confirm you're right, message your friends who've fallen prey to the profile, and help a brother or sister out. I can tell you from experience that warning a friend can be almost as satisfying as a B+ in a 300-level English class.
15. Watch aesthetically pleasing YouTube videos
Remember in Toy Story 2 when Woody's kidnapper polishes him up and (shiver) paints over his boot? The video has over 2 million views on YouTube; Psychologists say the scene speaks to the human need for perfection. Forget psychology and put that video on replay. Watching videos of artists writing with calligraphy pens is also more satisfying than you think.
16. Bye, Felicia…wait, who's Felicia?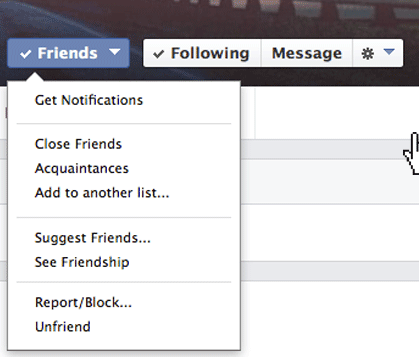 We all friended a bunch of people at the beginning of freshman year who we vaguely saw around our dorm or history class, but do you really want to see what that person had for lunch on your timeline? Go through your friends list and unfriend people who don't even know your name. Quality over quantity, am I right?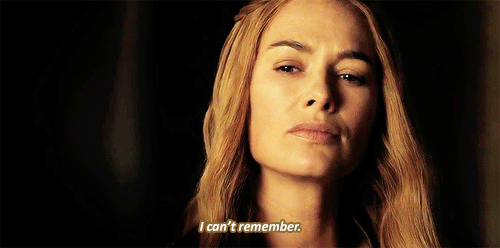 We've all been there—your bestie has been talking your ear off for hours trying to remember the name of that romantic movie with Ben Affleck and Gwyneth Paltrow. Tell her to check out omive.com. The website can help you remember the name of any movie. Narrow your search by genre, year, director and other categories.
No further explanation required here. Simply put on some Rainy Mood and take a nap or get your homework done to the background noise of some soothing rain without the leaky roof and the chilly bed sheets.
19. Create Facebook polls for your #squad
My friend once made a Facebook poll within our group chat of four best friends asking the others to choose their favorite thing about me. Shout out your friend's best qualities and return the favor. You can even decide on the next restaurant to hit up or what to watch for Friday's movie night.
20. Play some Super Smash Bros.
Who would you bet on, Jigglypuff or Princess Peach? Smash plays (pun intended) a large part in #dormculture, so it might be time to get on that. "It's cool and lets you relive your childhood video game adventures," Northwestern junior Jason Mast said. Play this free Flash version to get started.
21. #FBF all day every day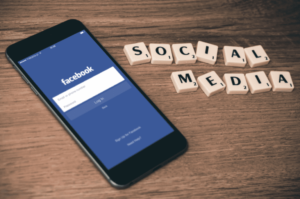 Find your friend's fifth grade yearbook photo or that pic from when they first created their Facebook account. You'll have your squad laughing for days. Trust me, the 12-year-old version of yourself will find more popularity than 20-year-old you ever will.
You need to get comfortable if you plan to spend the day finding fun things to do on the internet.