Making our way into the second week of June, this Pride Month strays from the norm in many ways. With most people still practicing social distancing and social unrest taking place, not only in our country but around the world, we will remember this month for a long time. However, we must not let the importance of this month slip our minds, even with the highly anticipated nation-wide Pride celebrations and festivals now only a distant fantasy. We can all still recognize and celebrate Pride Month from the comfort of our homes.
Grab some popcorn and get comfortable, read on for a list of 20 LGBTQ+ movies to binge throughout Pride Month.
1. Philadelphia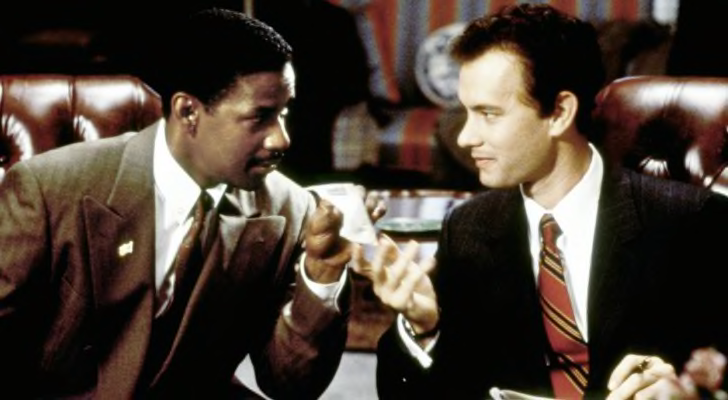 For a must-see classic to watch during Pride Month, especially for all you aspiring film buffs out there, turn on Philadelphia. Released in 1993, starring acting legends Tom Hanks and Denzel Washington, this drama centers on one man's personal experience while simultaneously depicting broader narratives about the HIV/AIDS crisis, homosexuality and homophobia in our society. Following lawyer Andrew Beckett, a gay man who contracts AIDS, the movie showcases his attempt to fight discrimination in the workplace when he decides to sue his law firm for dismissing him upon realizing his diagnosis. Known as one of the first mainstream films to acknowledge and dissect these topics, Philadelphia's stellar cast also allowed it to reach audiences previously unfamiliar, uneducated or uninterested in the movie's subject matter. "It's an amazing movie to watch so people realize how difficult it was for the LGBTQ+ community back then and how hard they have had to work and fight to earn the respect others get just because they want to love whoever they want without repercussions," Florida International University sophomore Arianna Martin said. Earning Tom Hanks a well-deserved Best Actor Oscar win, this pivotal film creates the perfect mix of informative and emotionally gripping storytelling and should be at the top of everyone's LGBTQ+ movies to watch on Netflix binge list.
2. Moonlight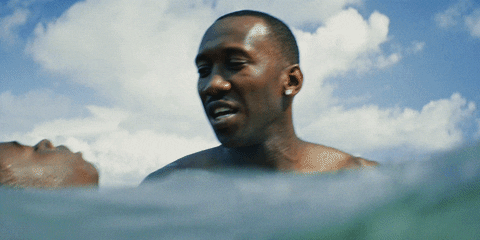 After the huge Oscars blunder back in 2017 (sorry La La Land) Moonlight lingered in the public's mind for a good minute. However, this film gained recognition and acclaim even before the fateful incident. This coming-of-age drama covers a realm of subjects from racial and sexual identity to physical and emotional abuse to masculinity to the intersections between all of these things. "Moonlight is one of the first films that I watched that boldly explored the intersection of race and queerness in a profound way. As a queer person of color, there were so many moments that I connected to because of the way I grew up," University of Florida student Alex Hernandez said. During Pride Month we must make sure to acknowledge and educate ourselves on the different communities and identities that exist within the LGBTQ+ community. This film provides a great resource to do just that. Moonlight follows Trevante Rhodes' character Chiron, his journey through childhood, adolescence and adulthood with the narrative also split into these three chapters titled Little, Chiron and Black. This all reflects the main character's ever-changing identity as he goes through life. "This movie brought awareness about impoverished LGBTQ+ POC for me. Since the movie was based in Miami, I felt the message of the movie even more strongly knowing the strong machista sentiment here," University of Florida sophomore Emily Lopez said. This extremely honest and vulnerable film proves itself as a trailblazer in many ways, becoming the first LGBTQ+ film, with an all-black cast to win an Oscar for Best Picture, among other accomplishments. Besides all this, Moonlight astounds with beautiful cinematography and artful storytelling, making this an all-around impactful film to watch.
3. The Death and Life of Marsha P. Johnson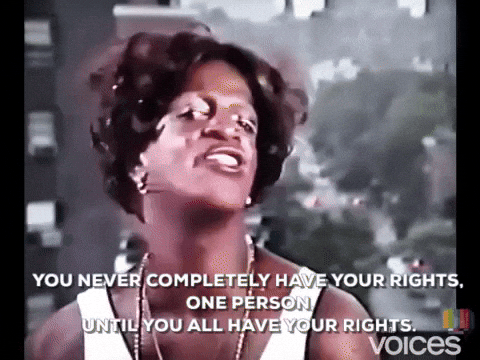 You can't celebrate Pride Month without acknowledging the legacy of Marsha P. Johnson. You can do so by watching The Death and Life of Marsha P. Johnson. This Netflix original documentary, released in 2017, dives into the story of her life while also investigating the mystery behind her death in 1992. "Marsha P. Johnson was not simply a trans woman fighting for trans women. She was a black trans woman fighting for people- poor people, gay people, trans people, everyone who has been systematically oppressed," University of Florida alumna Nate Quinn said. "Because she understood that injustices against people intersect across a variety of identities, Marsha P. Johnson was able to mobilize people into oppressed vs the system; rather than one oppressed group competing or fighting with another for their 'share' of justice and progress. For those of you who didn't receive a lesson on her in your high school history class (meaning all of us), Marsha P. Johnson was a black, transgender activist and drag queen especially recognized for her prominent role in the Stonewall riots in 1969. Featuring archived interviews with Johnson herself, as well as with the icon's loved ones and fellow activists, the film reveals a lot about the time period while also drawing important connections to our present-day society and continuing problems. "The key takeaway from this film is that no issue exists in a vacuum," Quinn said. This film allows us to keep Johnson's memory alive and learn about the woman who paved the way for the LGBTQ+ community.
4. A Secret Love
https://tarmanwantsurbrains.tumblr.com/post/617021036491390976/a-secret-love-is-such-a-beautiful-documentary
This next Netflix original documentary, released this year, tells a love story of both the past and present. The film focuses on the romance between real-life couple Terry Donahue and Pat Henschel. A Secret Love recounts the early years of the pair's love story, back in the 1940s when Donahue played for the All-American Girls Professional Baseball League during World War II. We get to see the life of this lesbian couple in a time where their love was a secret to the world and even those closest to them, as they struggled to adhere to the rules and societal standards of the time. However, as the film also showcases their present-day relationship and we also get to see how their love transcended over the years. With this, we also witness their struggle keeping the truth a secret and eventually coming out to their loved ones. This documentary provides a heartfelt and honest portrayal of a love that knows no boundaries and one of the essential LGBTQ+ movies on Netflix to watch over and over again throughout Pride Month.
5. A Single Man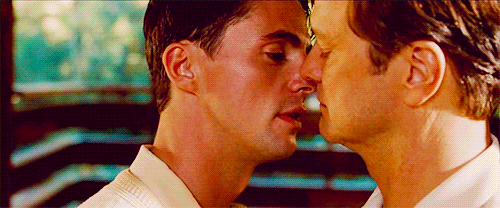 If you crave another emotionally powered film, watch A Single Man. It will simultaneously move you and leave you with an empty tissue box. With a directorial debut from fashion designer Tom Ford and an incredible performance from Colin Firth, this 2009 release pleasantly surprised audiences and critiques alike. The movie takes place in 1962, telling the story of George Falconer. George's character becomes consumed by grief and the decision to commit suicide after the death of his longtime partner, Jim. The film boasts beautiful costuming and art direction applauded by critics. Regardless, the film's true beauty comes from the truthful portrayals of love, loss, grief and life through both the acting and writing. Bittersweet in the best of ways, this movie definitely earned its spot on this list of best LGBTQ+ movies on Netflix right now.
6. Super Deluxe
Some of you may find yourselves making it to number six, yet to add a single film to your LGBTQ+ movies on Netflix watch list. Do not fret because once you hear about Super Deluxe you will scramble for the remote in no time. Released in 2019, this Indian film originally made in the Tamil language provides a multi-narrative thriller. It encompasses the kind of action, connectivity and depth you'd see in your favorite Quentin Tarantino movie. On top of all that we get the LGBTQ+ representation that we all love to see. The movie showcases four individual subplots that keep you on your toes as they occasionally tie into one another. Super Deluxe covers subjects from infidelity to murder to abuse of power to transphobia to religion and more. Even introducing magical elements, this film will never be what you expect. This may become your next favorite movie, so you need to watch this one ASAP.
7. Other People
Everyone loves a good family drama made even better with some comedy. If you're looking for a movie to relate to, this semi-autobiographical film, directed by Saturday Night Live writer Chris Kelly, should be the perfect fit. Right off the bat, Other People proves promising with the familiar faces of Jesse Plemons, Molly Shannon, Maude Apatow and more. The film follows Plemons' character David, a gay man who returns home to his conservative, religious family to take of his mother as she goes through cancer treatment. Displaying honest family dynamics, conflicts in beliefs, longing for acceptance and handling universal themes of loss, life and death. Definitely don't write this film off as just another melodrama; its subtlety and smart writing may surprise you.
8. The Half of It
No matter how old we get, the majority of us will always be fans of those teenage coming-of-age movies. Unfortunately, a huge stigma and public shame get carried with this. Consequently, we must secretly wait in anticipation for the next high school rom-com to come to theaters. This Netflix original, released this year, came as a gift from the heavens. The Half of It, written and directed by Alice Wu, tells a tender and heartfelt narrative about friendship, first love, identity and acceptance. The main character, Ellie Chu, conveys a quietly intelligent girl from an immigrant family. Ellie struggles with self-acceptance and an obligation to her family. I should also mention she must hide the fact that she loves the same girl that she helps a boy get to like him. All in all, this feel-good movie provides entertainment for everyone so you should definitely give it a chance.
9. Jewel's Catch One
This next one definitely earns a spot as one of the best documentaries on the platform and on this list of the 20 best LGBTQ+ movies on Netflix. Jewel's Catch One tells the history of the titular club in Los Angeles, California. This club became one of the first black discos in the United States. Catch One created a safe space for the LGBTQ+ and black communities, allowing anyone to enter and remain themselves without judgment. The documentary features the voices of those who attended the club in its prime. It also showcases rare (as club owner Jewel Thais Williams created a no cameras rule) archival footage from patrons of the club. The club's reputation and influence even drew the attention and attendance of celebrities like Madonna, Whitney Houston and more. With such historical importance for the LGBTQ+ community, this documentary definitely needs some views during Pride Month.
10. Laerte-se
This month we must take time to learn about and uplift the stories of influential members in the LGBTQ+ community. The Brazilian documentary Laerte-se does an amazing job of highlighting the experience of Laerte Coutinho. Coutinho, an esteemed Brazilian cartoonist, came out as a transgender woman after nearly 60 years of her life. The documentary examines her journey transitioning, her ideas on gender identity and her use of cartoons to express herself. This film provides an emotional, but honest, look into one woman's experience, as well as the transformative powers of art.
11. Holding the Man
For a romance drama sure to pull at your heartstrings, Holding the Man will make you smile and cry throughout. This movie, spanning in time from the late 1970s to the early 1990s, tells the story of the tumultuous lives and relationship between two men, Timothy Conigrave and John Caleo. The two face many obstacles in their efforts to be together. From family interference to infidelity to long-distance, they still always find their way back to each other. "It made me crave love and gain a deeper understanding on how to be happy within your own skin regardless of what people may think or say. Overall, it is a movie I gained a vast amount of love for within the two and a half hours it ran," Florida State University freshman David Perez said. If you ever find yourself in the mood for a good love story, keep this one in mind.
12. I am Divine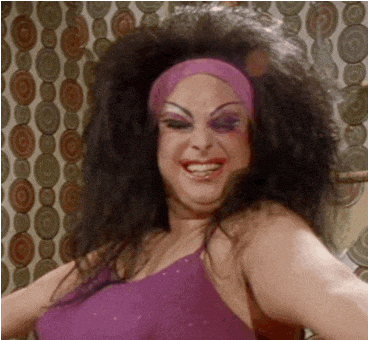 Move over RuPaul, the O.G. Queen of Drag shines in this next documentary, I am Divine. For those of you who don't know, I suggest you do your own research immediately. Nonetheless, I'll give some quick background. This documentary focuses on the life of Divine, born Harris Glenn Milstead, an actor, a singer and, most notably, a drag performer. Remembered as a trailblazer and cult figure, especially within the LGBTQ+ community, he became an inspiration for many creatives after him. You may recognize him as Edna Turnblad in the original Hairspray. You also might think of him every time you watch The Little Mermaid (he was the inspiration for Ursula's character). Ultimately, through a mix of contemporary interviews from those closest to the star, the film gives an in-depth look into Divine as a person, as well as the legacy he left behind.
13. Lez Bomb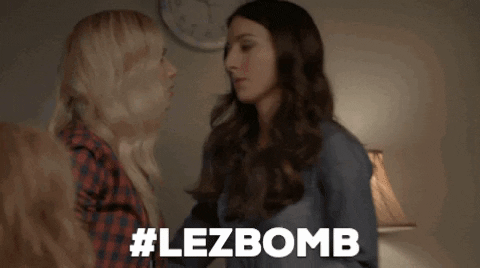 What month can you start watching holiday movies without being judged? Trick question; people will always judge you, watch holiday movies whenever you want. As a matter of fact, you should watch one now during Pride Month. Try Lez Bomb, also known as your new favorite holiday movie. This comedy-drama follows Lauren as she heads home for Thanksgiving. She arrives with the intent to come out as a lesbian to her family and introduce them to her girlfriend Hailey. Not everything goes according to plan though when her male roommate ends up showing up as well. Thus ensues a series of hilarious miscommunication and complications for Lauren as she tries to find a way to drop the "Lez Bomb" on her family. This lighthearted film covers the oftentimes difficult situation of coming out. It also includes important themes of love, acceptance and the crazy family dynamics that come to light at every holiday gathering.
14. The Queen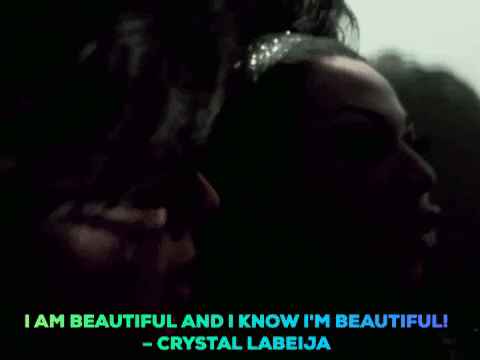 The Queen, originally released in 1968, serves as the ultimate drag queen time capsule. The film depicts the 1967 Miss All-America Camp Beauty Contest held at New York City's Town Hall. Here we get an inside look at how the competition ensued, as well as the drag queens who participated. Alongside the events of the contest, the documentary also features the personal conversations between contestants. They discuss topics ranging from the life of a drag queen to sexual and gender identity. With all that it captures, this film forms a fascinating subject of comparison to today's society and the drag races of the present. All of this makes it one of the movies on Netflix worth the watch this Pride Month.
15. Hannah Gadsby: Nanette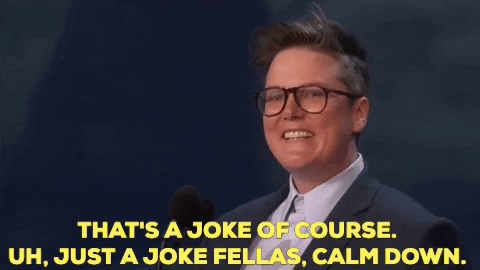 This next item on the list strays away from the movie genres previously covered. Hannah Gadsby's comedy special needs a spot on everyone's running movie list. Some say laughter is the best medicine. For Gadsby, this proves true as she reflects on her personal experiences with sexism, homophobia and other childhood turmoil. Providing relatable and hilarious material in her set, Gadsby's special holds a lot of important conversations on gender and sexuality. She also manages to do so while making you cry of laughter. This comedian on the rise deserves all the hype. "The second half of this set was everything. I started crying in the end. I am so glad that Netflix gave her such a large platform to spread her story and message," Florida State University sophomore Abigail Thielen said. If you need a good laugh, watch this special. You should also check out her comedy special that came out this year before continuing your way through this list.
16. Handsome Devil
https://landmvrk.tumblr.com/post/163886766286/handsome-devil
The next film on this watch-list of movies on Netflix provides some more high school coming-of-age movie fan service. Handsome Devil centers around two boys, Ned and Connor, and their evolving friendship. The two meet after becoming roommates at an all-boys boarding school in Ireland. The film follows the friends as they deal with the overwhelming toxic masculinity, peer pressure and homophobia present within their school. Even with its heavy Dead Poet's Society vibes, this film still proves very sincere and a great feel-good movie to celebrate Pride Month with.
17. The Untold Tales of Armistead Maupin
This next documentary offers up the potential for a new favorite movie. You may get some new books to read during Pride Month out of it as well. The Untold Tales of Armistead centers around the life and legacy of the beloved and renowned author. With interviews from Maupin as well as several well-known stars like Laura Linney and Sir Ian McKellen, the documentary proves itself as a really entertaining, comical and profound watch. Examining The Tales of the City creator's life, we get an inside look into his one-of-a-kind experience. He goes from fighting in Vietnam to transforming from conservative son to a gay rights activist and novelist. Maupin became a writer whose works inspired individuals all around the world. You should definitely take the time to get to know him in this documentary.
18. The Gathering
Buddy comedies always make a fun watch. This becomes especially true when the friend groups within these movies show accurate representations of real-life friend groups. The Gathering, released in 2003, does just that in the most historical way. The film became the first Indonesian film to feature a gay theme. This comedy-drama also referred to by the title Arisan!, based in Jakarta, Indonesia revolves around four characters. Essentially, they all face personal adversity while struggling to maintain an image of perfection. From divorce to relationship issues to accepting one's sexual identity this movie challenges its characters again and again. The only thing that could make this movie better would be the fact that you can find its sequel, Arisan! 2, on Netflix as well.
19. Dear Ex
Dear Ex, a Chinese domestic comedy-drama, balances a sense of relatability with an air of individuality. This film ends up feeling familiar and new at the same time. Dear Ex tells the story of the complicated situation between three complex characters. Centering on a mother, her son and the man revealed as the deceased father's lover, the narrative shifts to showcase each character's perspective. This technique provides the film with an in-depth storytelling approach. Overall, this heartwarming movie offers impactful portrayals of loss, sexuality, family dynamics and enduring love.
20. Forbidden Games: The Justin Fashanu Story
This next film provides another real-life story combining the realm of sports and sexuality. Forbidden Games: The Justin Fashanu Story showcases the tragic yet pivotal experience of Justin Fashanu. Fashanu became the first openly gay professional soccer player when he came out publicly in 1990. Released in 2017, the documentary, while detailing his devastating suicide, also focuses on Fashanu's legacy. The film recognizes his status as an esteemed athlete and figure of the LGBTQ+ community, as well as his position as a black athlete in a time where U.K. soccer clubs were still primarily white. Ultimately, this film provides a platform to highlight Fashanu's story. We should all take the time to learn about and remember him as we celebrate Pride Month.