Whether you have a significant other or not, no one has been able to escape the infamous 'bae.' When it popped up online, Before Anyone Else felt like an endearing pet name to call anyone you cherished: your partner, your best friend or even your favorite character from Supernatural. That was a long time ago and, like most things that are born on the internet, bae has worn itself into authentic meme status. To keep up with the newest trends of lovey-dovey sayings:
Here are 15 better alternatives to bae suggested by both single and taken students from around the country.
1. My love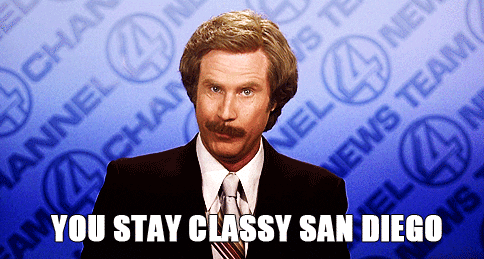 I'll admit this isn't entirely new to the pet name scene—you've probably read it in some 20th century novel for class. The very "Grapes of Wrath"-esque talk is a way to make someone feel not only cared for, but regal. "My boyfriend and I use 'my love' a lot. It makes us feel classy," University of Iowa junior Emmy Mote said. If this is the right phrase for you, embrace it. Lean into the old–timey aesthetic, break out the wine glasses and say 'cheers' to sophistication.
2. Angel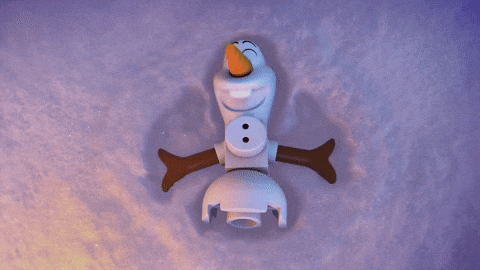 Aerosmith got this one right, folks. It's simple and has been used for a long time, but like angels, this pet name is eternal. Calling your other half this name also means you're calling them beautiful, pure and perfect—you know, like something heavenly that luckily fell straight into your arms. It is ethereal. Basically, you are telling your partner they are too good for this world. This honestly borders on sappy and cliché, but a wholesome pet name like this deserves a place in the dating lexicon.
3. Nerd/Dork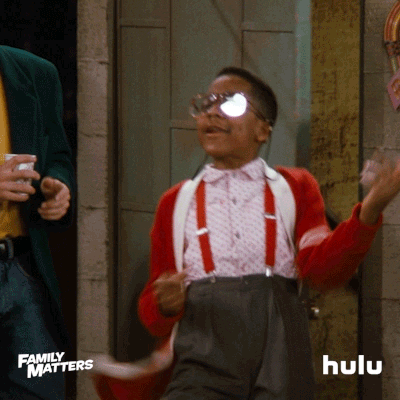 Okay, stick with me here. Typically insults or punchlines in 90's sitcoms, these loving terms do have a place in the world of dating. If your partner says or does something particularly intelligent, calling them a 'nerd' can show that you recognize they're showing off their smarts. That said, make sure you're not being dismissive and that you both feel positively about good-natured insulting. It's all fun and games until you get somebody's khakis in a twist.
4. Combo-Names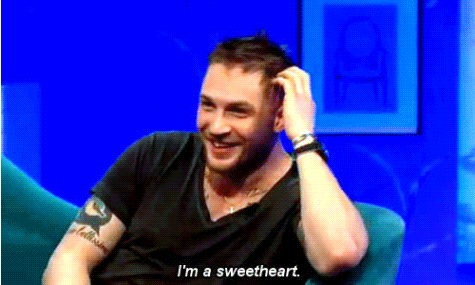 'Sweetheart,' 'lovebug,' 'honeybear,' you know the drill. Combination names are simply fun. "They are personal and you can make up new ones whenever," University of Iowa junior Nick Hawkins said. This not only lets you be creative individually, but you can make a game of it by snuggling in and trying to think of more combination ideas than your S.O. The combinations are endless. So many, in fact, that you two may be the only people in the world to use that specific combination. You guys are innovative, become your own relationship goals.
5. Boo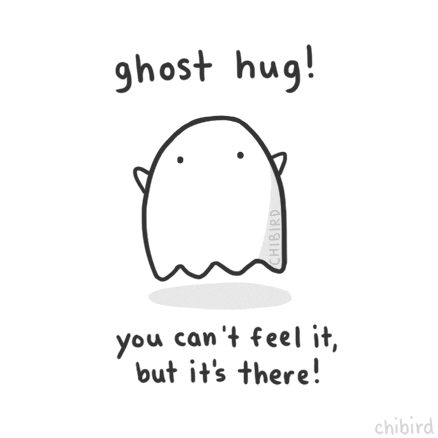 Sorry, hope I didn't scare you with this one. There is no science at work here other than this is adorable. Boo seemed to have its time to shine in early 2000's R&B music and I'm here to bring it back. "It's fun and playful without being overused," University of Iowa sophomore Kate Pixley said. 'Boo-boo' is so adorable that it even makes cuts and bruises seem cuter. Who even knows what would happen if you called something 'boo-boo-boo?' The cuteness overload that would havoc is unfathomable.
6. Inside Jokes/Personal References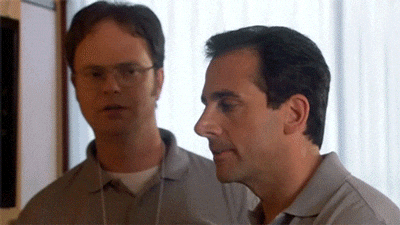 After time spent together with anyone, you develop your own secret jokes and maybe even your own language. "[My S.O.] doesn't like nicknames, so our pet names are really personal and important," University of Miami sophomore Suzanne Stremler said. This is not only a throwback to a moment of your relationship, but it also makes you guys unique. You don't want to be the third or fourth couple you know that says 'baby.' What better than to use a fond memory as a thing to call your significant other?
7. Dude/Boi/Gurl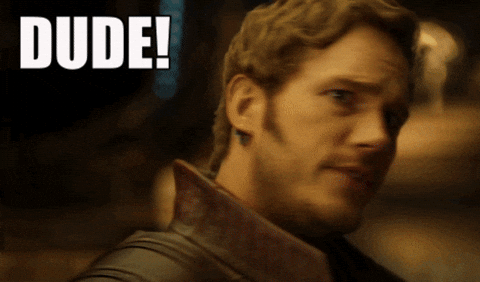 I know I opened this article by bashing bae as being a meme, but these are different. These casual names show that your partner is your friend too, beyond just your romantic relationship. Being a friend to your significant other is the foundation of healthy relationships, so why would it be bad to pal around with one another? Any causal name can work as a pet name in this case, just please don't use 'bud.' The passive aggressive energy is too much for even a healthy relationship to handle.
8. Handsome/Beautiful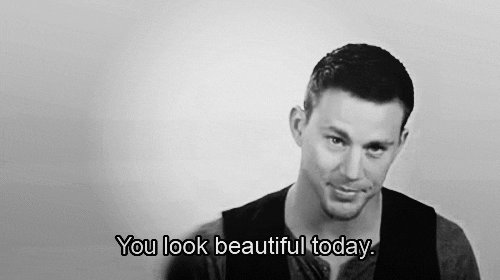 If you aren't already calling your partner one of these things, take this as your sign to sprinkle it into conversation. These terms can not only be used as adjectives to describe each other, but also as a name. By using a compliment as a pet name, you help lift your partner up and make them feel good about themselves. You're expressing that they're the epitome of whatever compliment you're attributing to them. Pick something you adore about your S.O. and show them how you feel. It's always nice to hear compliments explicitly from someone you love and trust.
9. Object Pairings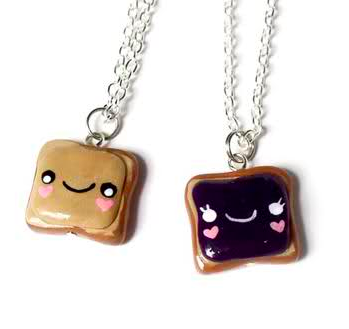 Peanut butter and jelly together will stand the test of time—wouldn't you like to feel the same about you and your partner? "I call him Chip and he calls me Bean…there is chip dip and bean dip so you know. Correlation," University of Kansas senior Jessica Wilson said. The use of correlations and things that go together is a genius way to show that you and your partner go together effortlessly. Sit down together and think of some cute things that you couldn't imagine without another thing, like cookies and cream or millennials and Vine references. We know it's a very Salt-N-Pepa vibe, but you gotta admit it's pretty cute. If it fails, well at least you've got your next couple's Halloween costume lined up.
10. Alterations of Names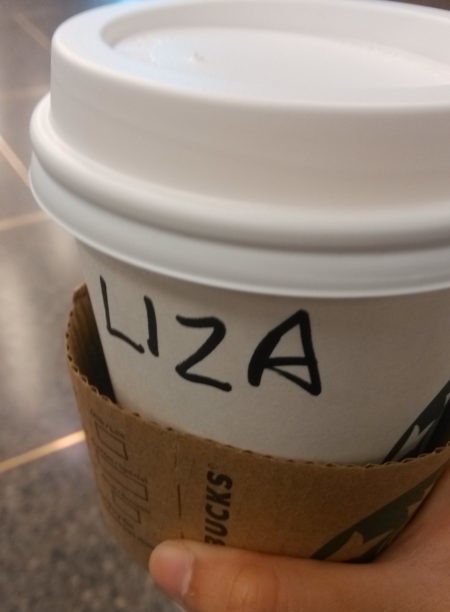 If you find yourself not feeling any pet names, just take the more cliché ones and spin it as your own. Try taking 'baby' and mispronounce it as 'braby,' in a silly voice. Or even use your partner's name and change the vowels so that it's pronounced in a new and goofy way (bonus points if you say it with a deadpan expression). This can help switch up the monotony of pet names, or real names, while hopefully getting a laugh out of your significant other.
11. What Comes Natural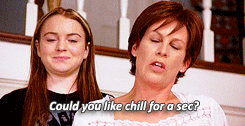 With all the options, this list included, it might be tempting to spin a wheel and use any name that it lands on. "[I] get really annoyed by the couples who obviously force pet names," Simpson College junior Sara Lawson said. This isn't really an example, but a good tip: don't put on a show for others with pet names. Just do what feels right for you and your significant other. You two know each other better than most and know what fits the other's personality. Never hesitate with having a conversation with your partner about whether they feel more like a 'baby' or a 'braby.'
12. Lover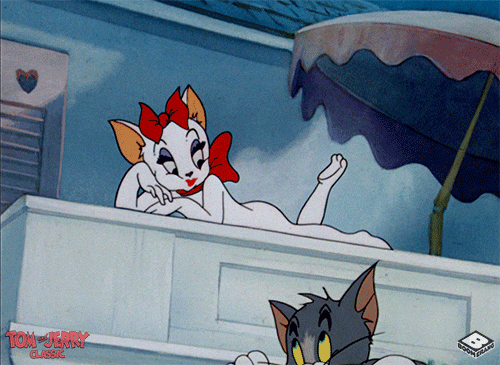 This is indirect opposition to the casual name option, but what's the world without yin and yang. We'll admit, this pet name is a little sexy, but making your partner feel sexy is never bad. Just be sure to watch using this at a family dinner or in front of your more immature friends. You should avoid making anyone feel uncomfortable, so keeping your audience and the context of your pet names in mind is important. If you forget who you're around and use a sexy name, don't worry. Depending on your friends, they'll likely never let you forget about it. You have been warned.
13. Popular Characters

Ever had a boyfriend that looked like Andy from Toy Story 3? What about a girlfriend who slept as hard as Sleeping Beauty? If so, don't let them forget it. This is a perfect opportunity to show your partner you know them so well and think about them so much that you recognize them in your favorite movies or television shows. It could easily be used with different tones and motives, depending on the character you choose—so watch out. Being compared to Prince Charming is flattering but being called Prince Hans is not as much fun to unpack. Being a dream your heart makes is better than trying to steal your S.O.'s kingdom.
14. No Pet Names at All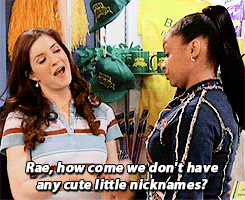 If you and your significant other don't use pet names, that doesn't mean you have a doomed relationship. "We both agreed that we don't like them when we first started dating so we never use them … I find them degrading. The word 'babe' reminds me of the pig movie," Iowa State University junior Julianna Ball said. Even though there are so many options, don't feel like you must have your 'bae' epiphany. There are other ways to show you care, like using each other's names or paying for their dinner.
15. Whatever Makes you Happy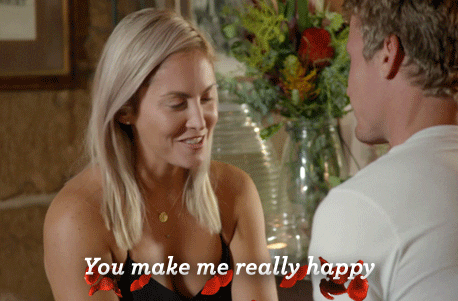 People develop relationships so that they can find happiness. Why put a limit on this found happiness? "There are [no pet names] that bother me. If it makes them happy, why should I be upset?" Drake University junior Leo McGrath said. In the end, this sentiment is the way to go. You and your partner can call each other whatever you'd like because it's your business. If a pet name makes you two feel happy and loved, then why should you stop yourself from saying it? Yes, I can compromise and say this even includes bae. But I will never compromise on the use of bud.