It's a universal truth among college students that the worst time of the year is the period between spring break and summer. Everything is due in these next few weeks and stress levels are at an all-time high. It's hard to put the feelings of post-spring break blues into words.
Here are some Gifs to try to understand.
1.When You Realize It's Over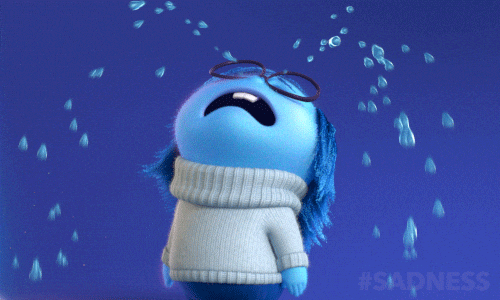 Since the COVID-19 outbreak in the U.S., spring break has been extended. Between episodes on Netflix the notification of "are you still watching?" pops up. You groan and check the time–2:30 A.M. TikTok, Instagram and Twitter remain old news. "My school extended spring break by two weeks, so that's three weeks of me not knowing what to do with myself," Worcester Polytechnic Institute junior Alia Brown said. "I miss college so much but I just got notified everything is going online for the next term so now I won't be back till next fall." With so much uncertainty, it's hard to say if spring break is over or not.
2. Sun Burnt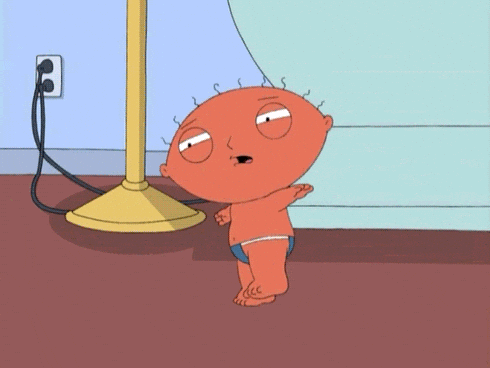 This gif represents what all of us wished we looked like right now coming back from the beach. In an attempt to get that first tan of the year (and comply with social distancing) we've traded the beach for a sunny bedroom window. As the final day of spring break comes to an end, we find ourselves waddling back to the computer. Someone better call Red Lobster because it looks like all the lobsters got loose. While we hate when the skin peels and everything burns, the amazing glow after we're healed always makes it worth it.
3. Realizing just how much homework you have to do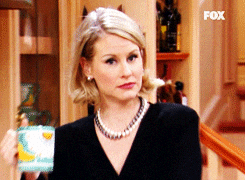 Once you've made it back to your computer and check the thousands of emails that have stock-piled over break, the due dates scream at you like a Karen at Walmart. Panic consumes the soul and this is the face many of us end up making. And now with classes being online due to COVID-19, the lack of in-person connection makes working for those due dates harder than ever.
4. Nap Time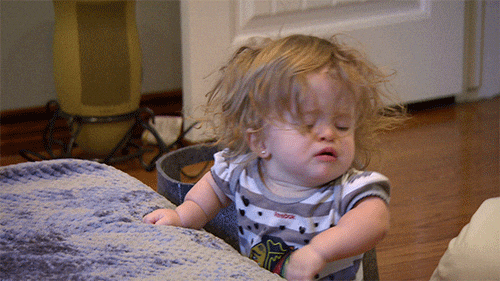 As college students, we can all agree that the most common form of procrastination is sleeping. And after seeing the endless list of due dates a nap sounds like just the cure. Then there's the new situation — physically distancing from classes and friends, not to mention spending class time online. "I kind of have been doing that. For the first couple days I definitely took advantage of the extra hours," University of Missouri sophomore Riddhi Andurkar said. Even though procrastination leads to a slippery slope of falling behind, a nap never hurt anyone.
5. When you get woken up from a nap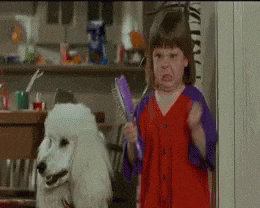 Inevitably you wake up from the glorious nap and your to-do list immediately demands attention like a crazed toddler. This gif just sums up the anger and frustration growing inside — anger from lack of sleep and stress brought on from that to-do list. You grab your favorite snack and beverage and get to work calming the toddler down, one assignment at a time.
6. You see your friends again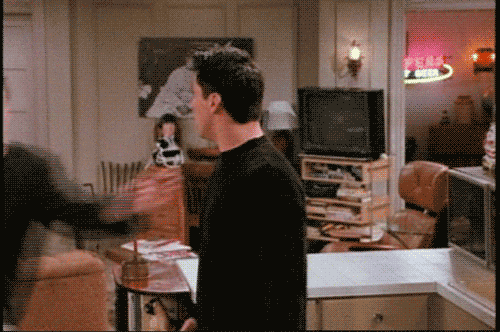 Even though Spring Break is one of the best times of the year, we can all agree that being without your college bestie is torture. So, amidst all of the panic with deadlines, connecting back with friends is the next way to beat the post-spring break blues. "Your friends in college usually become like a second family and are people who you have a whole new set of shared and similar experiences with and so spending an extended period of time away from them is upsetting," said University of Missouri junior Stephanie Kampf. "So finally seeing the people who make you love life and are there for you when you don't, that's always a positive." While the world seems to be burning, your college family got your back.
7. You Get to Work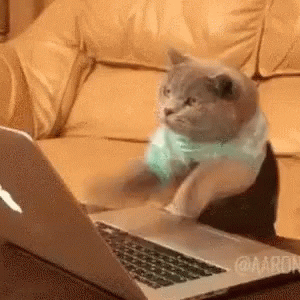 Armed with your best friend and a tow truck full of caffeine, you get to work. Homework gets done, big projects get ideas and papers now have your name and date on them. You feel like Spongebob when he begins his essay. After a tiny break to grab coffee you sit back down at the computer. Though you've still got a long way to go, the end is getting closer.
8. Procrastinate…again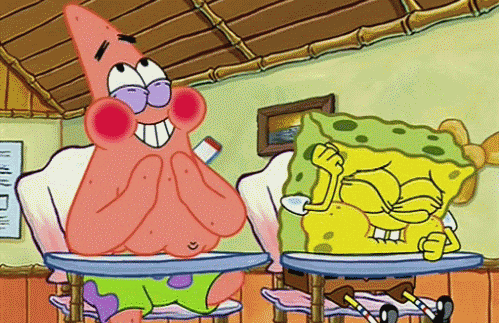 Let's face it, at some point during your algebra homework you get distracted talking to your friends about your spring break adventures. After a few hours of sharing stories and photos, you get to talking about plans for summer vacation. Not to mention with the crazed quarantine going on procrastinating becomes easier than ever. "Some of my professors are just posting videos for us to watch on canvas and I feel that I'll procrastinate watching them until the week of a test. Which obviously isn't ideal and is very problematic," University of Missouri freshman Amanda Wejner said. They say the coronavirus is dangerous, but they've never met a college student who only had online classes.
9. Post-Spring Break Funds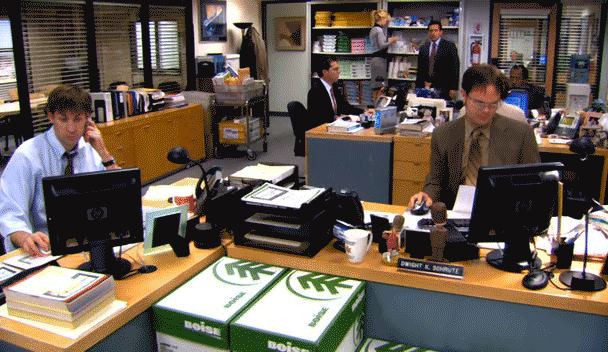 With the potential for a summer of beach vacations and concerts every weekend you whip out your wallet and…fruit flies emerge. All of that money you saved before spring break is now gone and those summer vacation plans are put on hold. While this reins true for many college students the unfortunate reality means many students can't go on spring break adventures. "I don't do anything over break because I don't have any money. I just go see my parents," said University of Missouri junior Elizabeth Messenger. The old saying must be true, "money makes the world (and summer vacation) go around."
10. Let's Get This Bread For many college students back to classes also means back to work after spring break. Long hours at the office and library pay off when that first paycheck comes in. With each paycheck, a little then goes away for those amazing summer break plans. Even with the COVID-19 in the air, getting a paycheck helps achieve those dreams of apartments, new wardrobes, and long dreamt about puppies.
11. Stress comes knocking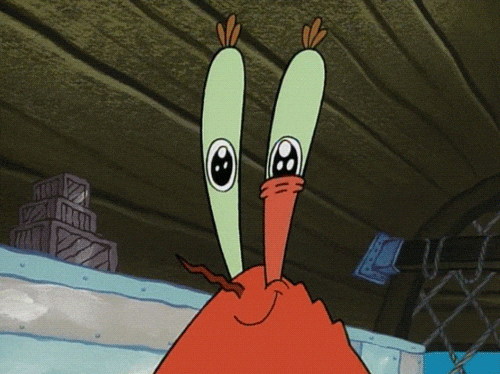 With classes in full swing again and work taking up almost all of your free time it's easy to fall into the overwhelming stress. Not to mention the whole world is turned upside down from quarantines and everyone being in a panic only adds to the stress. If you or someone you know is a college student suffering from post-spring break blues (they'll probably be making this face), give them a hug and their favorite snack to remind them that they'll get through this.
12. Countdown to summer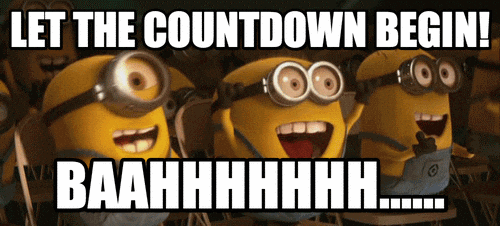 It's finally the beginning of May and finals are right around the corner. Through the panic, doom and gloom surrounding life there is that hope. The bright sunshine-filled days of the beach that will come once this is over. However, with the state of the world, it's beginning to feel as if summer vacations belong in the past. "My summer has actually been ruined," University of Texas at Austin junior Catherine Romero said. "I was supposed to be in Scotland until August but now I have to be back by the end of the month. Maybe if this virus thing goes well I can go back for the summer which would be cool but we'll see. But for now, my summer is ruined." Let's not panic though, a lot has changed in a week and a lot can change in a few months.
13. Summer Body Workout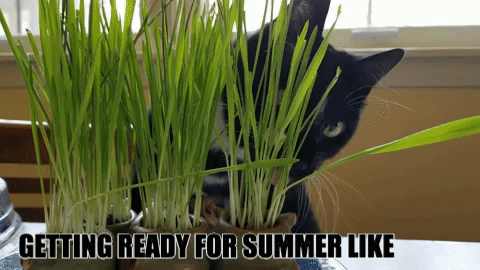 With each passing week between spring break and summer vacation, it's time to think about that summer body. For many its transitioning into healthier eating habits and regular gym time while for others it's working to get that perfect bikini body. Despite the rough start, getting that summer body you've always wanted is worth the work.
14. Finals Week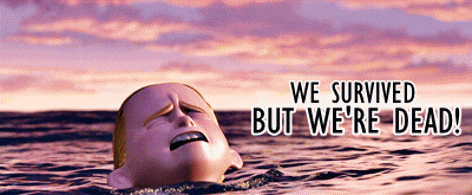 No doubt that finals week is the worst week of the year for every college student. Exams, final project and papers due, not to mention our bodies are running on fumes. It may only be five days but these are the longest five days of our lives. "Being a STEM major during finals week sucks. Everything is due, and you have to basically study 24/7 the weeks leading up to the exams," University of Missouri senior Andrew Sides said. In other words, hell on earth appears in the form of finals week.
15. Victory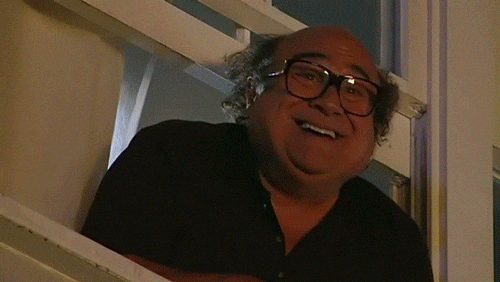 After those five long weeks between spring break and summer break are over, it's time for the best part of the year. BBQs, long nights and endless laughter has come back once again. Summer is here and it's time to relax after all this hard work. Once again time to forget the books and grab the swimsuits.