It's Friday night and you're faced with that decision. The decision to either put on that cute outfit and go out with friends, or to stay in and have a relaxing night. Or, are you someone who's forced to stay in because your 21-year-old friends decide to go to a bar? Don't worry! You can still have fun with these alcohol-free activities. Friday nights don't always have to include strobe lights, loud music and alcohol.
Check out 15 alcohol-free activities to do on a sober Friday night in.
1. Gingerbread Houses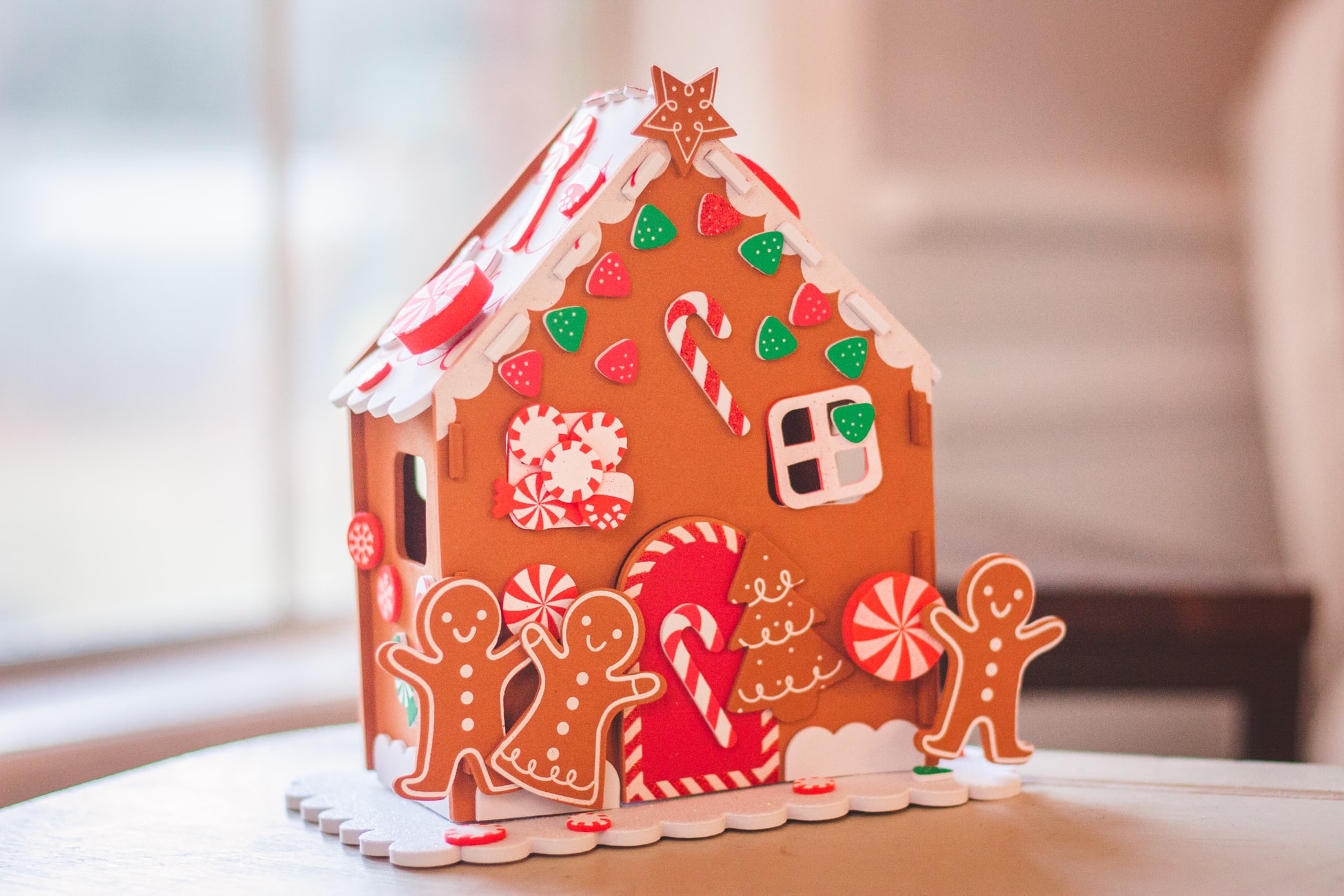 It's the holiday season and building a cute gingerbread house can make for a perfect, holiday spirit-filled night in. This can be a fun activity to do by yourself with a holiday movie playing in the background. However, if you want to spice things up without the alcohol, gather your friends and turn it into a gingerbread house-building contest! Everyone builds their own house and at the end, you can put up an Instagram story poll to see which one looks the best. You can buy gingerbread house kits at Target, Walmart or even just a local grocery store at affordable prices.
2. DIY Room Decor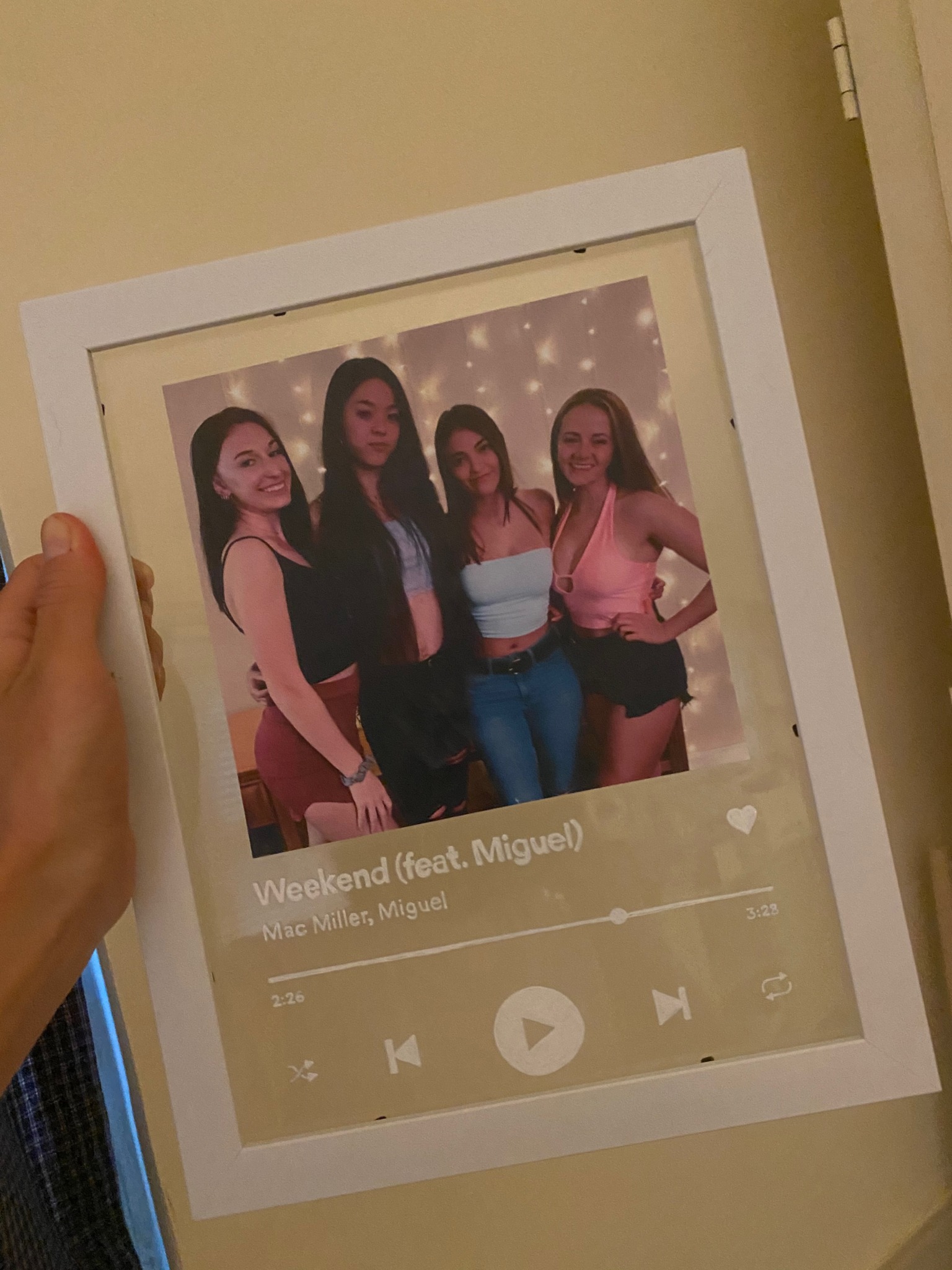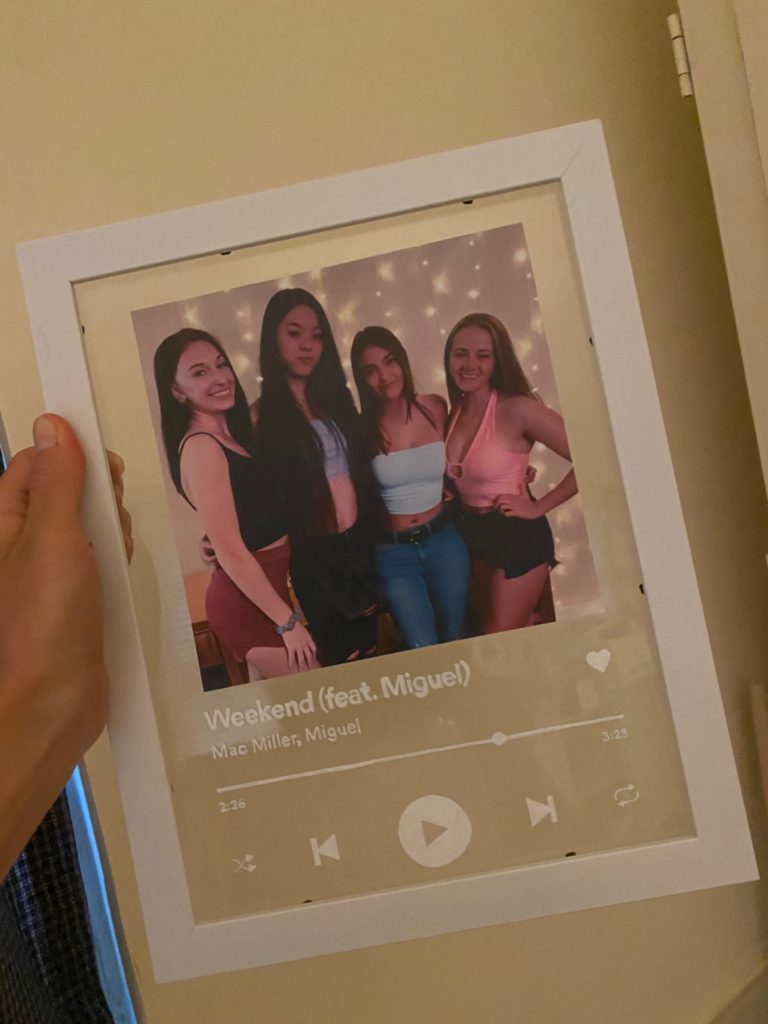 Hang this cute piece up to spice up your dorm room or apartment. You don't need to be artistically talented in any way for these crafty alcohol-free activities because they are just so easy to make. All you need is a picture of friends, family or a pet to print out onto a piece of paper. Next, just get a picture frame of your choice, any size works! Glue the picture you chose onto the center of the frame. Then, think of a song that best describes that moment or group. Lastly, use white paint to write the song title and a minute and seconds bar for that song.
3. Baking
With an activity that's not only delicious but also fun, what's not to love?
"Even though I love going out on Fridays, if I were to stay in, I would definitely choose to bake," Penn State freshman Merrin McSorley said.
From cookies to brownies to cake, you can satisfy your sweet tooth with endless options when it comes to baking. Whichever one you choose to make, you can also decorate them with friends! Check out some recipes that you can easily make from scratch using ingredients already in your pantry. Or, you can go for the easy route and buy some premade dough and frosting from the grocery store.
4. Photoshoot
This is a perfect opportunity to capture some Instagram-worthy photos that aren't blurry because… you'll be sober! You can set up a cute backdrop for the photos like some streamers, some Christmas lights or just use a mirror. Pick out some cute outfits and start that photoshoot. If you really want to step up your Instagram game, opt for a professional camera instead of your phone.

Read into some alcohol-free activities! Curl up on the couch with a hot cup of tea or coffee and read your favorite book.
"I love to just stay in on a Friday night and read because it stimulates my mind, and it is both fun and imaginative," Penn State junior Laura Lavigne said.
Go for some nostalgic vibes with a Harry Potter book or the Twilight series. However, some other amazing books definitely worth the read include The Cellar by Natasha Preston, The Institute by Stephen King or #Qualified by CM's very own Amanda Nachman!
6. Self-Care Night
Life can be super stressful, especially with an ongoing pandemic and last-minute holiday shopping. Detox and destress with a self-care night. Grab those hair masks, face masks and throw on your favorite movie and just relax with these zen and alcohol-free activities. Sometimes taking care of your body on a Friday night and cutting out the liquor can make a huge difference.
7. Movie Night
Sometimes a good movie with an ample number of snacks is the perfect way to spend a Friday night. CM knows how hard it can be when it comes to agreeing on a movie to watch, so check out some of our suggestions. Turn on Hush, The Invisible Man, Bridesmaids, The Devil Wears Prada or The Blind Side. Pop some popcorn and enjoy!
8. Game Night
For a super fun and maybe even competitive night in, video games or board games amount to the perfect alcohol-free activities.
"If we stay in on a Friday night, me and my friends like to play group games on my Switch like Mario Kart and Super Mario Party," Virginia Commonwealth University sophomore Paxton Kianka said. "But we also like to experiment with different card games that we find online."
You can also choose from board games like Monopoly or The Game of Life. These games make up the perfect activity for a sober night in!
9. Late Night Drive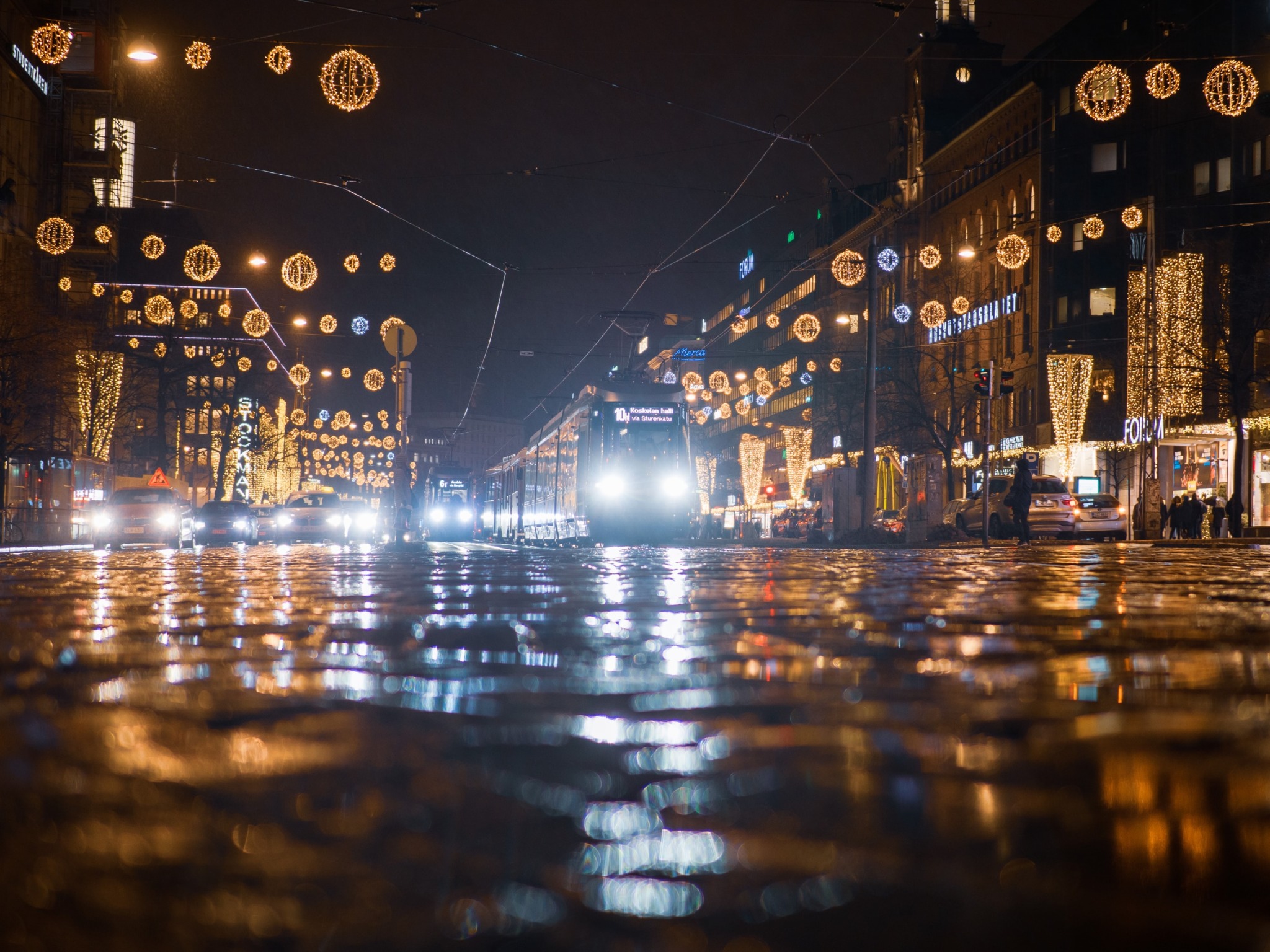 Going on a late-night drive with some great music is the perfect way to clear the mind, and maybe even explore some new spots around your town.
"I love going on drives and just blasting anything by Megan Thee Stallion," Penn State junior Ally Schrank said.
During the holiday season, driving to see the Christmas lights in a neighborhood is another great idea.
10. Charcuterie Board
We've all seen videos on TikTok of these amazing charcuterie boards. Now is the perfect time to make your own! These boards are so fun because you can customize them any way you like, and they are also super Instagram-worthy. You can also purchase so many vegan cheeses at your local grocery store if you eat vegan or have a dairy allergy. Scroll through TikTok, Pinterest or YouTube for some inspiration.
11. Retail Therapy
Treat yourself to a wardrobe makeover with some serious retail therapy. Especially now with the holiday sales, it's the perfect time to create your dream wardrobe. Some stylish and affordable brands to check out include Asos, Adika and Missguided. You can throw on your favorite tunes and just online shop your heart out. Purchase some cute outfits during this sober night in to wear for the next night you do decide to pour some drinks.
12. At-Home Workouts
Get that quarantine body in shape with some quick at-home workouts. With great videos available on YouTube, there are so many easy ways to work out at home—without needing to go to a gym! Some fit and fun people to check out on YouTube for workout plans include MadFit, Chloe Ting and Pamela Reif. Now would be a great time to try that two-week workout program from Choe Ting that was all the rage at the beginning of quarantine.
13. Try A New Recipe
What better time is there than a Friday night to finally cook that recipe you always wanted to try? With the temperatures dropping outside, maybe a warm, comforting bowl of soup is the way to go. Check out some quick winter soup recipes to try! Take this sober night in to master a recipe that your friends will love at the next dinner party.
14. Netflix Show Binge
With so many binge-worthy shows on Netflix, now is the perfect time to watch them! Some classic binge-worthy shows include Gossip Girl, New Girl and The Vampire Diaries. Binge-watching Netflix shows can make a perfect night just for yourself curled up on the couch with a fuzzy blanket. However, if you want to spice things up, try Teleparty, a feature that lets you watch Netflix shows with friends from the comfort of your own home.
15. Customized Pong Table
Make a customized pong table with friends that you can use on those other nights where you do decide to drink. This table can capture unique things to your friend group or just any theme. Some adorable and aesthetic themes can include favorite drink brands, Bitmojis of each friend in the group or just small things that are meaningful to your friend group. Peruse some pictures that other people have made for inspiration. Get those creative juices flowing and create an adorable pong table that will impress guests at your next gathering.