Growing up means handling yourself in a way that's socially acceptable; that things like heartbreak, illness, loneliness and tragedy are just a part of life. In college, we're forced to learn this pretty fast, and away from home to top it off. But thanks to the magic of books, we're never truly alone. If you find yourself falling apart, check out this list of 12 young adult books to help put you back together.
Theme: Family and Friendship
1. "I'll Give You the Sun" by Jandy Nelson
College can be lonely, especially if you've moved far away from your friends or family. In "I'll Give You the Sun," fraternal twins Noah and Jude are separated not by distance, but by years' worth of pent up jealousy and repressed grief. The story unfolds from two points of view, but it's not until the end that the pieces come together. Jandy Nelson's writing is electrifying, charged with such awesome energy that you'll be helplessly swept away by the force of it all. This novel is a flawless portrayal of growing up confused about, well, everything.
2. "Looking for Alaska" by John Green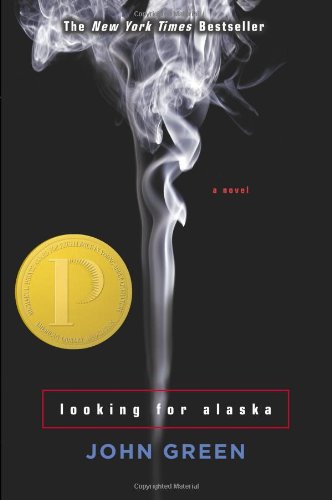 Unofficial YA King John Green doesn't disappoint with his very first novel, "Looking for Alaska." Miles Halter, aka "Pudge," has gone to seek his great perhaps, which so happened to be at a prestigious boarding school in Alabama. There, he meets his brilliant, stocky roommate, The Colonel, and the vivacious, beautiful Alaska Young. After experiencing the greatest tragedy of his life, Pudge decides to retrace every clue leading up to "that night." It's devastating, but sharply intellectual and surprising at every turn. Perfect for any of you who've moved out of state and are off seeking your own great perhaps.
3. "The Big Field" by Mike Lupica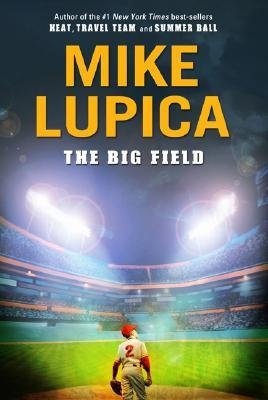 Though technically middle school-grade and not YA, sports columnist-turned-author Mike Lupica writes in a compelling and engaging voice in "The Big Field," making a novel that appeals to all ages. Protagonist Hutch loves baseball more than anything and is forced to play second-base, even though he is, and always will be, a shortstop at heart. When a rift with his teammate and casually perfect superstar threatens his position on the team, Hutch's limits are tested, both personal and mental. Alternating between a strained life at home and struggles on the field, Lupica will have you stealing time out of class just to finish this riveting novel.
Theme: Mental Illness
4. "Falling Into Place" by Amy Zhang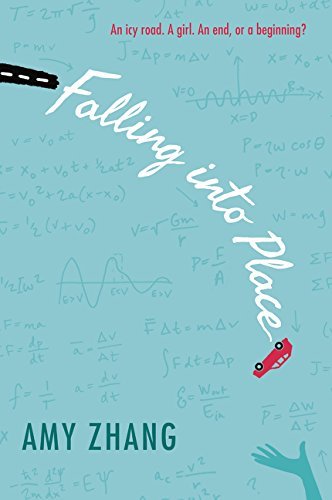 On the day Liz tries to kill herself, an entire town is left wondering "Why?" In her gritty novel "Falling Into Place," Amy Zhang makes us all realize that no one is perfect, even the school's resident soccer star. Her clipped, raw style is jerky and lyrical all at once. This novel is perfect if you're struggling to balance the war in your head with the war outside, whatever it may be.
5. "Wintergirls" by Laurie Halse Anderson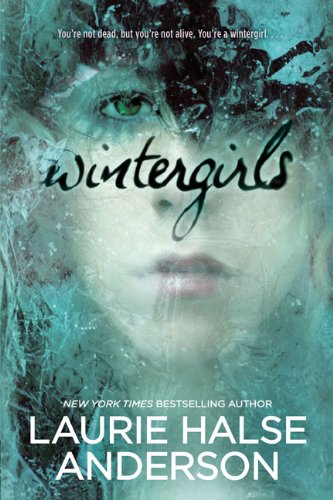 Laurie Halse Anderson is well-known for her ability to tackle tough subject matter, and "Wintergirls" is no different. Lia is on a quest to be as thin as humanly possible. Thin means strong. Thin means happy. But when her best friend Cassie dies of heart failure, Lia's left in limbo, trying (and failing) to change her ways. Unfortunately, this kind of pressure is all too common, even in the free-thinking atmosphere of college. Anderson's style is poetic and courageous, but refuses to shy away from the dangerous game that Lia is playing.
6. "It's Kind of a Funny Story" by Ned Vizzini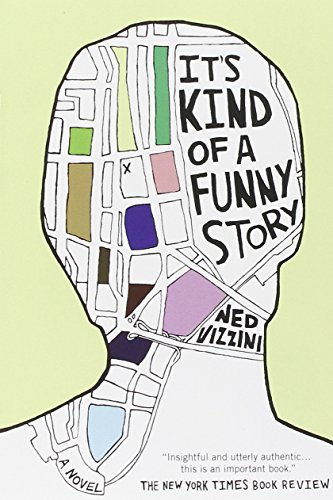 Inspired by a true story, Craig Gilner is an average 15-year-old at the psychotically difficult Manhattan Executive Pre-Professional High School. Between following the stocks on Wall Street, ignoring his feelings for his best friend's girlfriend, and that history paper due tomorrow, how will he ever find time to kill himself? The problem is, Craig also suffers from acute depression. On the day he decides to jump off the Brooklyn Bridge and finally get some peace, he checks himself into the ER instead, where he spends five days in a mental hospital. Ned Vizzini, who spent five days in a mental facility himself, writes with sharp wit and lovable humor.
7. "Challenger Deep" by Neal Shusterman
Freshman year can have you feeling like a lost, frightened Alice and "Psych 101" is the Rabbit Hole you can't seem to escape. In that sense, you'll have no trouble sympathizing with Caden Bosch, trapped inside a world all his own, a world schizophrenia will have you weeping for Caden as his condition slowly gets worse.
Theme: Heartbreak
8. "Eleanor and Park" by Rainbow Rowell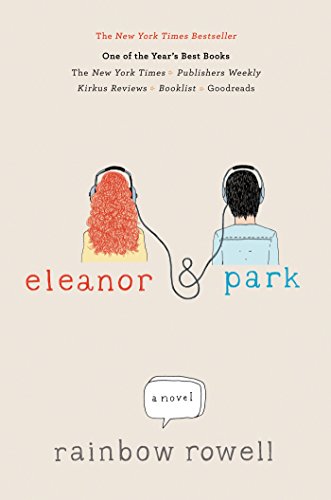 Beginning college means making a fresh start, but first impressions can be tough. In Rainbow Rowell's Eleanor and Park, Eleanor is big, awkward, red headed and can't ever seem to dress the right way. Park is half Korean, loves comics and knows how to drive a goddamn stick, despite whatever his dad says. When Eleanor is finally let back into her broken home after being kicked out over a year ago, she and Park get stuck on the bus together. These two seemingly opposite individuals discover an inexplicable attraction for one another as time goes on, and boy does it freaking rock. Rowell tells a powerful love story, straight from the heart in all its 80s glory.
9. "Paper Towns" by John Green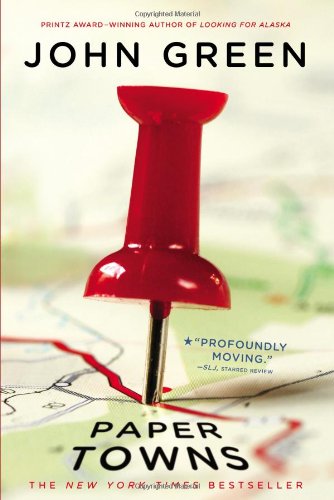 The king returns, and this time he takes straight to the suburbs in his Orlando-based tale. If you've ever felt trapped, whether in your own hometown or on your new college campus, then "Paper Towns" is the perfect read. Green's prose is unforgettable, and sends an important message: People are never what you make of them because the worst thing you can do is believe a person is any more than just that—a person. As protagonist Q comes to terms with his shattered vision of his crush Margo, you'll fall for them both as their broken pieces come together.
Theme: Coping with Loss
10. "The Perks of Being a Wallflower" by Stephen Chbosky
Yes, the movie is great, but the book is better (Isn't it always?). "The Perks of Being a Wallflower" begins with tortured Charlie on his first day of high school. It's hell, of course, but he soon finds solace in his friendship with the outrageously brilliant Patrick and his step-sister Sam, whom he immediately falls for. Prolific and achingly beautiful, Stephen Chbosky, in my humble opinion, has given us a YA classic that will stand the test of time. College can bring out the best in people, but it could make you worse for wear. If you're struggling to overcome your past and find freedom in the newness of it all, this is the novel for you.
11."The Sky is Everywhere" by Jandy Nelson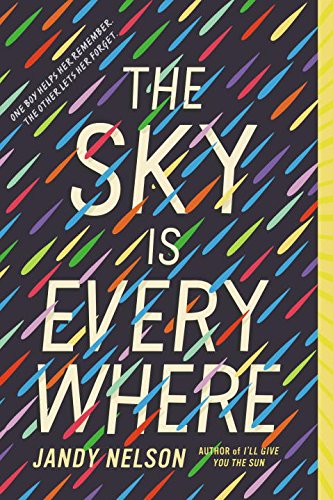 Once again, Jandy Nelson makes the list. After the death of her older sister Bailey, Lennon finds herself inconsolable, and suddenly obsessed with sex. As the events surrounding Bailey's life unfold, Lennon gets trapped in a series of dangerous relationships: musician Joe, the one with the boy who is right for her in every way, and Toby, her late sister's boyfriend. Sickened with herself, and on a path she's convinced only leads to heartbreak, hell or both, Lennie races to track down the one thing in her life she's never known—her mother. The moral is that change is OK, and wanting it doesn't make you terrible. If you, like Lennon, are searching for something to make you feel at home, you'll probably find it at college—and in this book as well.
12. "Mosquitoland" by David Arnold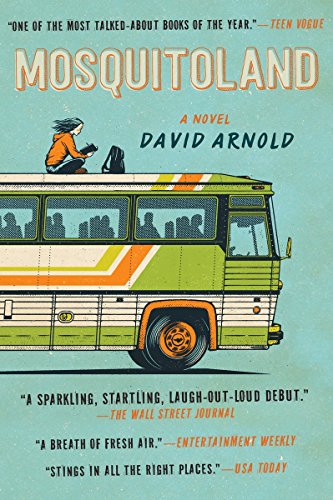 Everyone's dreamt of leaving it all behind, of starting fresh and finding their own adventure at some university far away from home. In this wonderfully nuanced tale, the imaginative Mim Malone hops on a Greyhound to find her mother, whom Mim is certain isn't OK. She writes daily to an unknown entity in her journal, preserving the good, the bad, the terrifying and the spectacular moments along the way. David Arnold creates a totally unique world in "Mosquitoland," one you're sure to find a home in, whether you're 10 minutes or 10 hours from your own.