If you have to look at another Charles Dickens novel you might be sick. Trust me, we've all been there. Not that Dickens isn't great, but we get it already. You've spent so much time reading A Tale of Two Cities and Great Expectations that you honestly haven't had any time for "fun" reading. If you're wondering what else is out there besides Shakespeare, look no further. CM found 12 crucial books to read before you start college. Get crackin'! (Book spines, that is.)
Bring your love for words to life with the writer collection: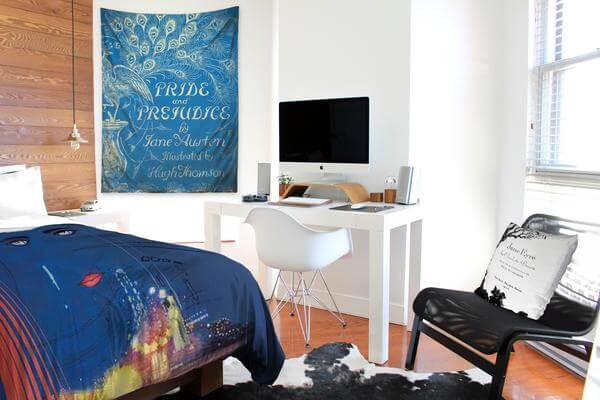 Need a new novel? Check out 10 books to read before college.
While this isn't exactly beach reading, it's crucial. Columbia University requires all incoming freshman to read The Iliad and for good reason. It's not only one of the best epic poems of all time (if not THE best), but it's also one of the most foundational texts in the literary canon. Let's face it, who doesn't want to read about the Trojan War? You know, the one with the giant wooden rabbit (Or was it a horse?).
Ranked by Time Magazine as one of the best novels of all time, this graphic novel shows just how flexible the term "novel" really is. Alan Moore's comic masterpiece provides one of the greatest commentaries on the American twentieth century. While everyone should pick up a copy, Watchmen is perfect for creative writers, graphic artists or just low key nerds like me.
Norwegian Wood is the perfect intro into Murakami's world and contemporary Japanese lit. He's one of the most defining authors of the past 40 years and knowing at least some of his repertoire is vital. While you may have seen Murakami's 1,000-page IQ84 sitting on shelves (which I of course recommend as well), not to worry—Norwegian Wood is much shorter and just as powerful.
In every English class, there will be that one guy who has accepted David Foster Wallace (DFW) as his lord and savior. He has read all of his short stories and can quote Infinite Jest on cue. While this may be a tad annoying, DFW Boy has a point. David Foster Wallace is a genius. Infinite Jest, for some, is the end all be all of contemporary American fiction. While it may take you more than a beach trip (it's over 1,000 pages), you will have a massive sense of accomplishment if you make it to the end.
As one of the funniest and most original books of all time, The Hitchhiker's Guide is satirical, depressing and addicting. The series continues for five more books, but the first is really all you need to know. It has even inspired it's own international holiday, called Towel Day, where people celebrate Adams' work by carrying around towels and shouting "DON'T PANIC!"
First rule: Don't tell anyone I suggested this book to you. For real, if you haven't read Fight Club yet, you're missing out. Yes, the movie is great, but c'mon, the book kicks ass. Palahniuk has one of the most unique and characteristic styles in American lit and there's a high possibility that you'll end up buying his entire collected works.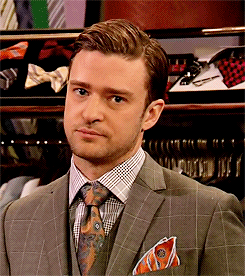 I'm grouping 15 books into one because I have the same message for all of them: Get with it. If you haven't read the Lord of the Rings trilogy, the Harry Potter series or A Song of Ice and Fire (the Game of Thrones series), then gramps, you better get in touch with your generation. While they may not be perfect literature (Is that an oxymoron?) they are required reading for every millennial. Sorry, I don't make the rules.
A Song of Ice and Fire: $39.96
Imagine Kanye coming up on stage, taking the mic from Mark Twain and saying "Listen, Mark, I'mma let you finish, but Toni had one of the greatest novels of all time." Morrison won the Nobel Prize in literature for this novel, as she should. Without giving too much away, it tells the story of an escaped slave who moves to Ohio, and yet is still haunted by her past. If there's one book you should read from this list, it's this one.
I really can't say too much, or else I risk a spoiler alert, but this novel is George Orwell meets Jane Austen. Never Let Me Go dwells in futuristic, horrifying and fantastical realism, and yet it's chilling normal. It's incredibly emotional, and I'm pretty sure there are tear stains on my copy.
Tartt recently won the Pulitzer Prize in fiction for The Goldfinch, but we have to go back to the basics. The Secret History came about from Tartt's years at Bennington College in Vermont. The Secret History is a warning, a mystery and a can't-put-it-down-thriller that I finished in two nights. It's safe to say that this novel will make you look at your college's classics department a little suspiciously…
There's a good chance that you'll come across this book in college if you take enough English classes. But hang on, let me rephrase. You can't just "come across" this collection of short stories. It'll creep up on you, innocent at first, and then consume you entirely like a Venus fly-trap. Every story is worth printing out and framing on your walls.
If you want to get a grasp on the past 15 years in America, Zeitoun is required reading. It tells the true story of the Zeitouns, a Muslim family living in New Orleans during Hurricane Katrina. It's deals with post-9/11 American ideas of Islam, foreigners and war, while staying centered on a mother, father, their daughters and dog. It's heart-wrenching, eye-opening and more capital "T" True than any other nonfiction book written in years.
Curl up in these awesome literary products while checking out books to read before college.