Dear Katie,
You're starting your second year of college, how exciting. You've gone through all the changes from freshman year, you've found a collection of loyal friends and you've already begun to make your mark on campus. But now happens to be the time to get down to business.
So, I've prepared ten tips for you to help you with going back to school.
1. Don't Pack the Day Before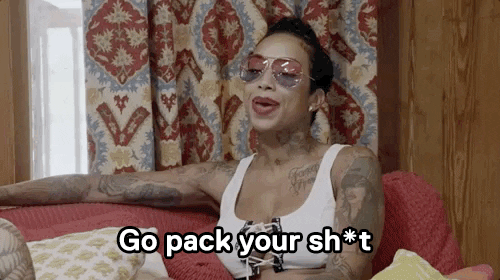 (Yes, I'm telling you this four days before you/we move back.) I know you'll forget something so I'm reminding you now to pack your things. Don't forget pencils. You forgot last year, and so embarrassing you dropped out of a class (partially) because of it. But don't bring too much. Last year you brought so many clothes that you didn't wear once. Don't pull that s**t again.
2. Go To Class
You need to go to class. Point blank. Talk to your instructors. (Also notice that Elle Woods brought a pen to class). Your professors want you to learn about their passions, and they want to learn about yours. Enjoy the rumored dry humor of your 20th Century poetry professor. Embrace your archetypal chorus director for all that she is. Thrive on the feminist discussions that your gender, sexuality and women's studies professor leads. Remember: these are your passions. They're theirs, too.
3. Take a Nap
Your room sits in the basement which means you have the perfect napping cave. Utilize it. Plus, based on your schedule and timing of your classes, you have plenty of wide nap windows. So, put in your earbuds, turn on "Hoarders" and take a nap.
4. For the Love of God, Do the Readings
I don't know how many times I have to tell you this. You're an English major. This shouldn't come as a surprise because we literally, like, just decided this over the summer. Read!! And don't just look at the words. Actually internalize what the words mean and, I don't know, think about them.
5. Bake Every Once in a While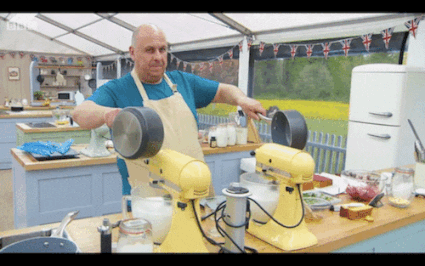 "Dorm kitchens aren't good for baking," blah blah blah. Since when has a less-than-ideal situation ever stopped you from giving it a shot? Come on, Katie, we both know that you're incredibly stubborn, but you also have a need to ~let loose in the kitchen~ every now and then. Do it. Don't give me that "I can't eat everything I bake." First of all, that's a lie and you know it. Second of all, girl, you have friends. Not to mention that you live in a building with almost 200 other students. Someone will eat the things you bake.
6. Calm Down With the Dating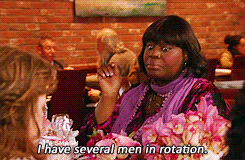 You know what I mean. But, don't think this means you should be afraid to be gayer (see next item). Just date less men. Please, I'm begging you. Stop it.
7. Be Gayer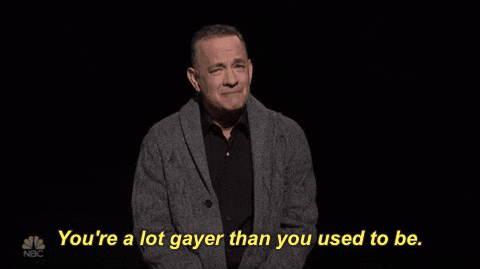 Or queerer in general. Okay, listen: last year we realized that our sexuality is fluid. Because it was still new, and this isn't any criticism of you, we didn't have a chance to explore that fully. Now that you've got your footing, go kiss more girls. Try dating an enby. I know you're not the kind of person to label yourself something until you know, for you, you can't know until you try it. So, try it.
8. Don't Take on Too Much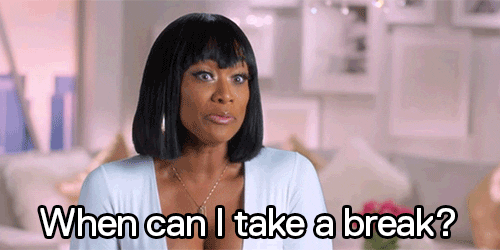 You already do so much on campus: chorus, writing and your activism. You might already have your plate full. Don't feel the pressure to add more than you can finish.
9. Remember Who You Are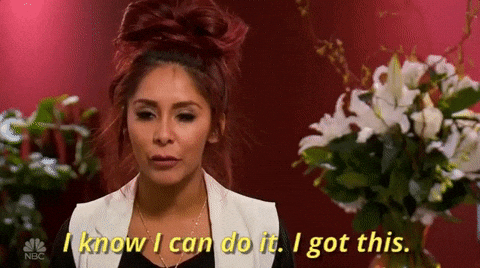 If you feel yourself getting caught up in something you don't want to take part in, step back. Once you've left the situation, evaluate how you got there and avoid those thoughts and behaviors that led you there. This could be much more difficult than what I say.
10. Just Be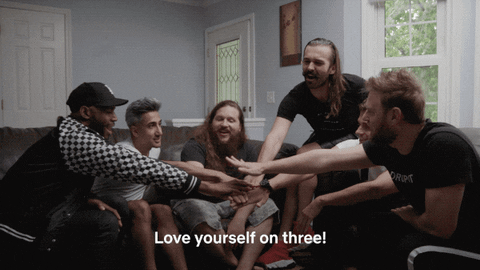 This is the most excited you've been to go back to school—ever. You've found a place where you can feel like yourself, and you've learned things about yourself you didn't have a chance to in high school. This is your new home. This is your place to just be.
Katie, we're both in this together. I love you, you love me. We both love our school. Have fun with it, but don't screw this up for us. You've come so far– even just in, like, life—and I really don't want you to mess it up this year. Ideally, you'd never mess it up, but I prefer to be realistic about these things.
Don't make us look bad.
I'm watching you,
Katie