This post is sponsored by The NAMM Foundation.
Rihanna said it best: "Don't stop the music / The world will keep turning if you use it." The thrill of letting out that first note under the bright stage lights never gets old—and for college music students, you know that feeling better than anyone. For you, music isn't just a hobby anymore. It's your whole life—whether you're performing, educating, learning music engineering or studying music business. Read on to learn how to translate your hard-earned musical talent and knowledge into music scholarships that will help you achieve your dreams. After all, you deserve that standing ovation.
Check out these 10 ways to turn your musical talent into real life music scholarships, expert approved.
Start your music scholarship journey by applying for the NAMM President's Innovation Award. Cash awards of $600 are given once a year to selected undergraduate and graduate students to support travel needs and expenses to attend The 2019 NAMM Show. This means exclusive access to more than 7,000 music products brands, as well as to concerts, special events, curated educational and networking sessions. Apply by Sept. 30, 2018.
1. Take Professional Development Seriously— Seriously.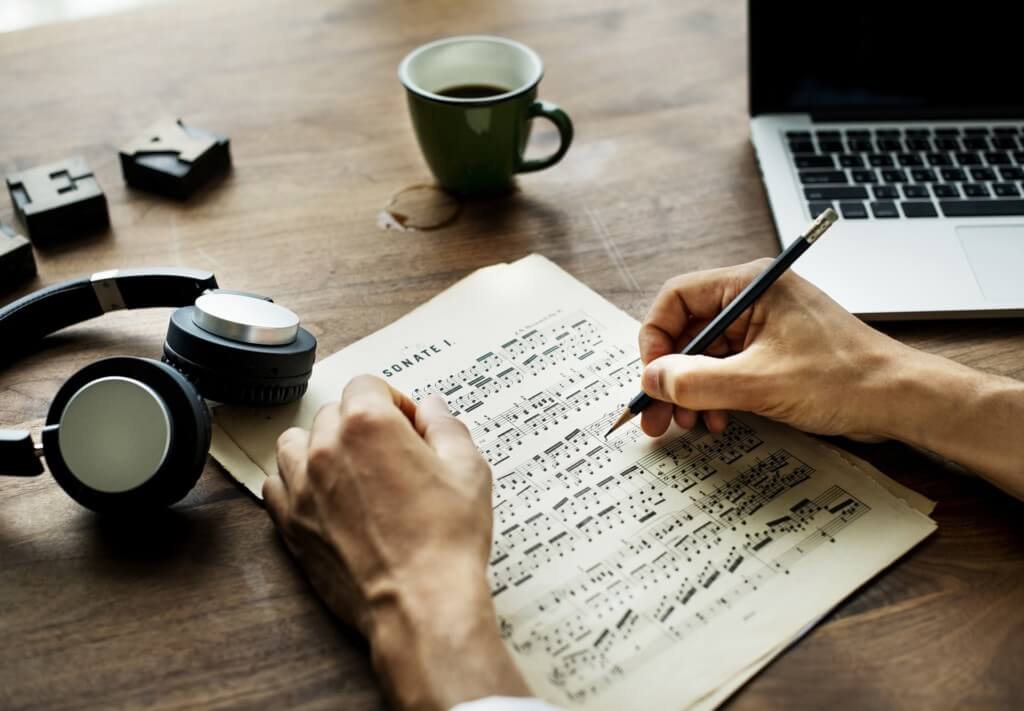 When your entire world is sheet music or setting up sound equipment, grades and extracurriculars may take second stage. Set yourself apart from the rest of the applicant pool by showing panelists that you take every area of your life seriously, not just music. "Often times, it becomes the basic weeder to eliminate musicians that do not measure up to those with higher achievement levels," said Seminole High School band director Gerard Madrinan. The NAMM President's Innovation Award for example requires a 3.0 GPA to apply. Let the scholarship committee know that you bring the same resolution and drive to every area of your life by presenting an application that is sure to score superiors across the board.
2. Make Sure Your Resume is Spotless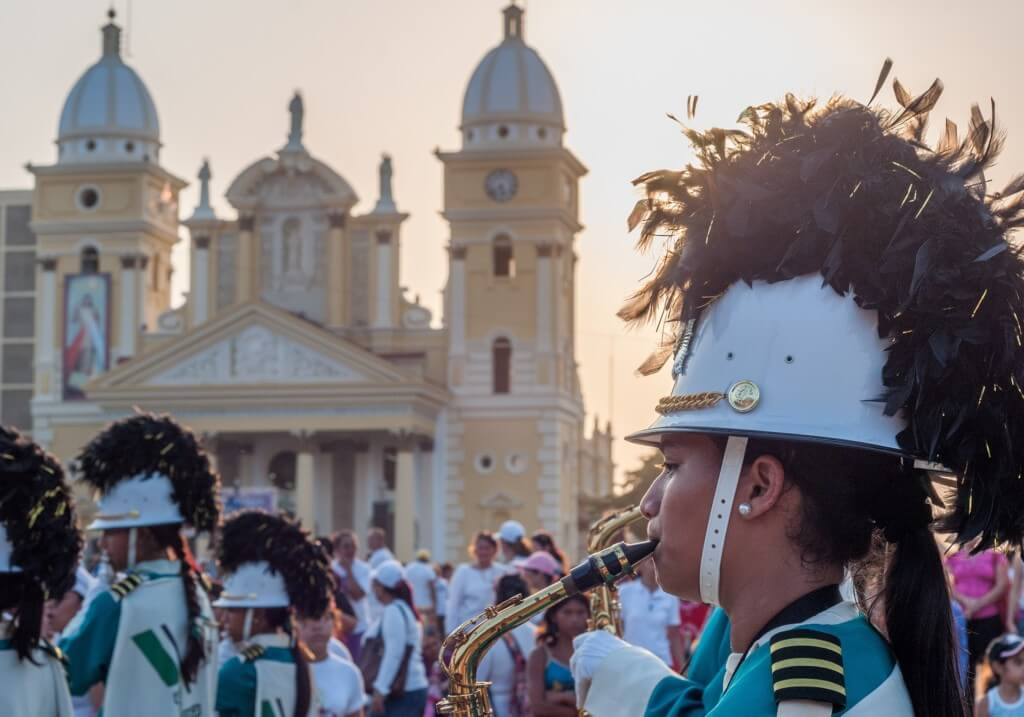 Combined with a killer audition tape, a well-curated resume can take your application far. Most scholarship panelists already know you have a ton of musical talent. Your resume allows a space for you to showcase your leadership and awards. Tell them about your symposiums, pro audio certifications, the music assembly from your 6th graders you've coached, your consulting project for the school's radio station. And don't bog down your resume with irrelevant info. "It is great that you were the employee of the week at Publix once two years ago, but that won't really help," said Matthew McCutchen, Director of Bands at USF. "However if you were third chair clarinet in the All-State Band, that is important to know." Keep your resume crisp and clean and make sure it paints you as the best possible candidate that aligns with what the scholarship application requires.
3. Ask for a Recommendation the Right Way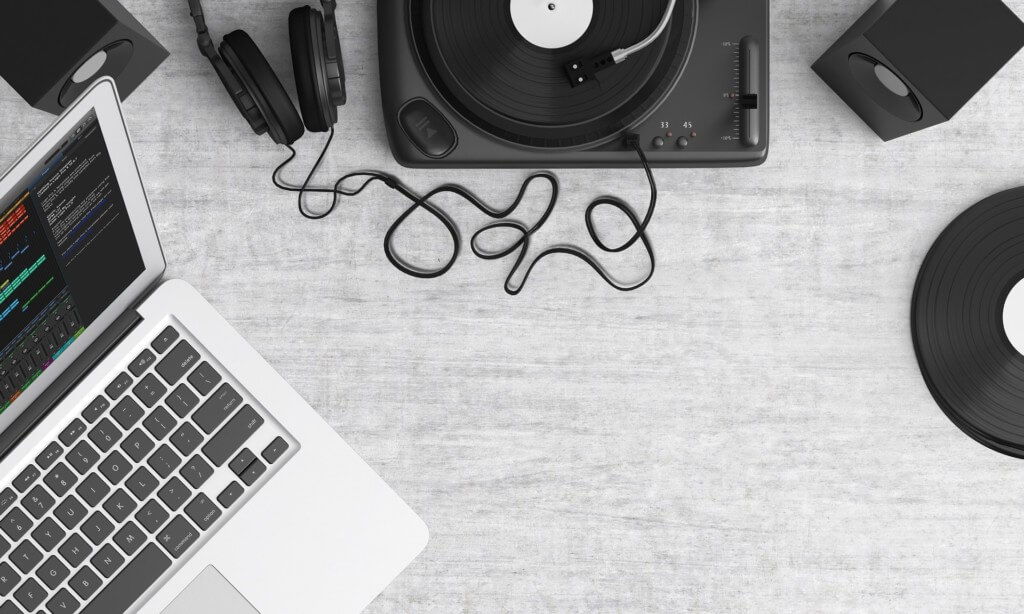 Consider asking private instructors or those who can speak directly to your musical aptitude and everything that makes you awesome. "Students should approach a teacher or mentor with whom they've made a great impression and had a successful journey with," said Gerard Madrinan, Seminole High School Band Director. That means now is not the time to ask your TA who barely knows about your mixing engineering abilities to write your praises. Another helpful tip? "Give the person writing the letter as much advanced notice as possible—a month is great—a day is not," said McCutchen. You spent a ton of time making sure your application was perfect, so why not let your rec writer do the same?
4. Focus on Character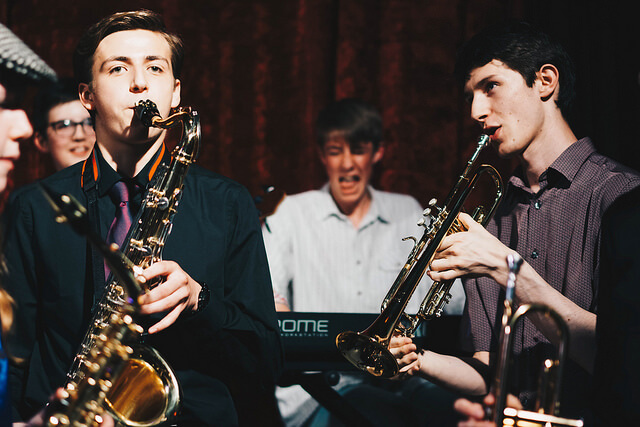 In the music world, we easily to get caught up in placements and scores. Your resume is all about the number of your chair, the level of your repertoire, your music business grades, music classroom internships, or the size of the venue you've wired. But music scholarship committees love to see students with more to them than stats. "Colleges want a student that is reliable, works well with others and contributes to the overall culture of the mission/vision statement," said Madrinan. They want a student who will continue to uphold their values. Show them that you can.
5. Set Yourself Apart with a Story Worth Telling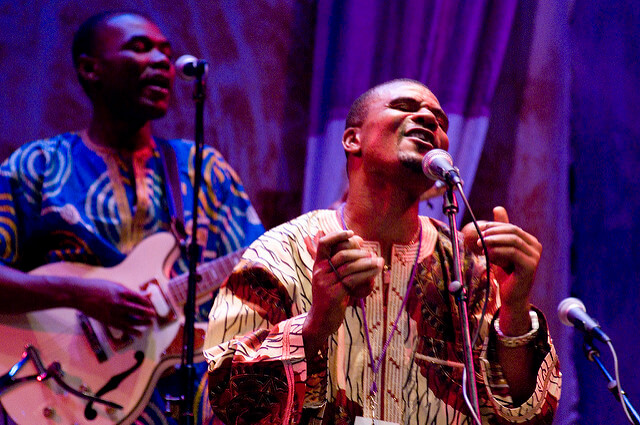 What makes you the most deserving candidate? Music scholarship panels grow tired of hearing the same story: You were born with a sound board in your hand, and now, music is your LIFE. Impress panelists with a fresh take on your experiences and open up about what makes you, you. "We look for what students are doing currently, what drives them to continue, what their future career ambitions may be, and how coming to The NAMM Show will support them in connecting the dots to their career goals," said NAMM Foundation Executive Director Mary Luehrsen. Be sure to give a specific reason for why the scholarship opportunity is the best fit for you. And don't be afraid to share your greatest challenges and how you've persevered, like the time time you spent twelve hours practicing Paganini's violin caprices before mastering only the first four stanzas. Even if you don't think you have a new story to tell, you do. Just ask your friends, family and bandmates for their stories on you.
6. Be More than Just Mozart
Scholarship committees love to know that you're more than your music. Consider adding in experiences such as language studies, song writing and volunteering that will help admissions officers view you more holistically and give them a sense of the other passions you pursue. The whole point of music is to express something beyond yourself. "The arts allow us to connect in ensembles and make art with others," said University of Florida Associate Professor of Music Laura Ellis. "Those who choose music understand the importance of human expression and creativity." Show that you possess this same kind of drive and creativity in other areas of your life to set you apart from the crowd.
7. Play the Field (Figuratively, of course)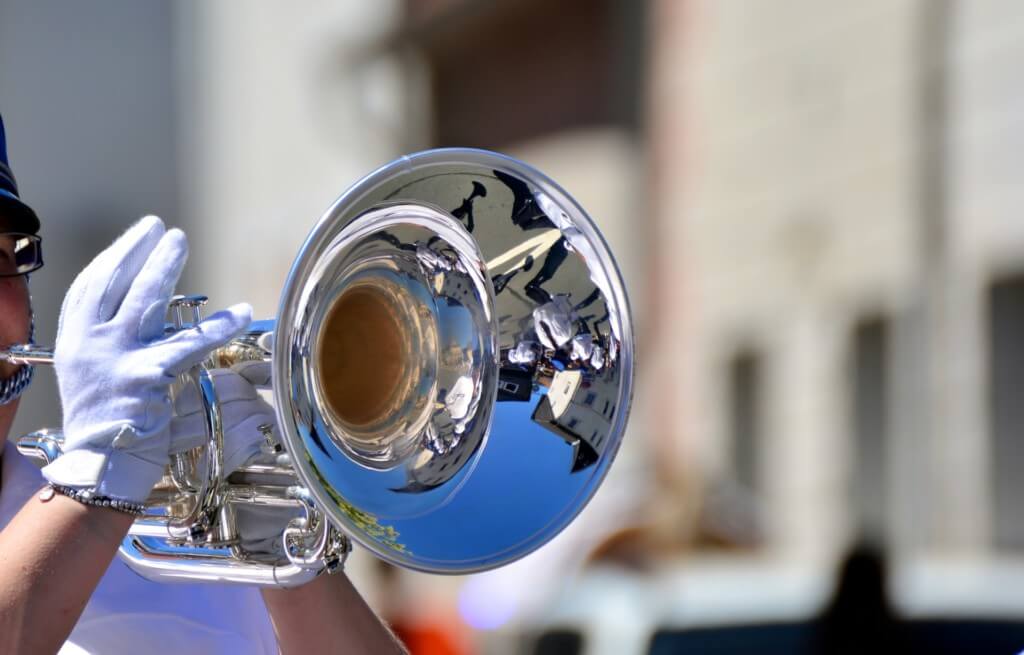 Music majors typically take the field in competition or for a hype homecoming game. Instead, play the field of music scholarships, applying to as many as you can. You would never complete your audition tape in just one take. So why apply for only one music scholarship? Increase your odds of earning some tuition money and showing the world your talent. Take the opportunity to apply for multiple scholarships like the NAMM President's Innovation Award and the National YoungArts Competition. This doesn't mean sending in three or four half-done applications. Take your time and make sure each meets the standard of excellence admissions officers expect from potential winners.
8. Nail Your Audition Tape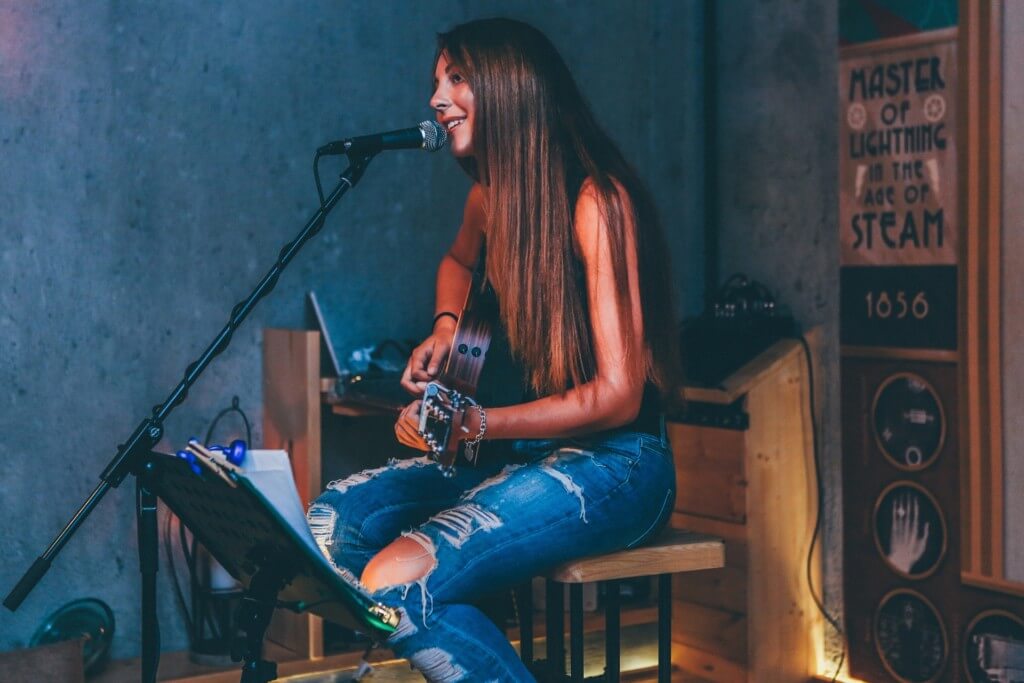 Prove your talent comes to life off the paper. "Quality of audition tape is paramount," said Professor Ellis. "One has lots of 'takes' to make a recording, so submit something good! Use a quality recorder, play the right notes and use the correct tempo and follow any additional music instructions. The quality of the audition tape indicates the care that one takes in performance," Ellis added. Make sure to choose a piece that really showcases what you can do. Don't be afraid to make an unconventional choice, whether you pick from a progressive genre like pop or play a song that most wouldn't expect to hear. Set yourself apart from the rest of the stiff competition.
9. Be the Best Version You Can Be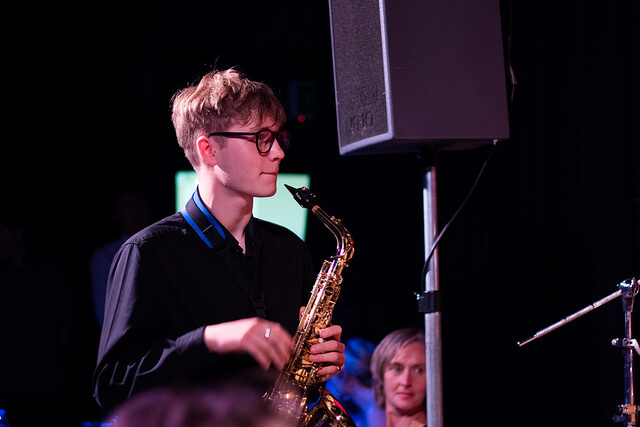 The music scholarship process gives you a chance to showcase your talents, not just your ensemble's. Paint yourself in the best possible light and highlight experiences unique to you. "It is one thing to tell us that you were first chair in your high school band, but a whole other level to say that you spent last summer studying at a Music Camp in North Carolina," said USF Director of Bands Matthew McCutchen. "There's nothing wrong with that. However, when we see students who have actively pursued musical opportunities outside of their school that is often an indication of a deeper commitment to the art form." Summer internships at Alfred Music—share every detail! Audio engineering classes over the summer and handling the sound studio for your school's concerts? Brag away. You worked so hard to get here—tell admissions panelists all about it.
10. Reward Yourself (And Follow up!)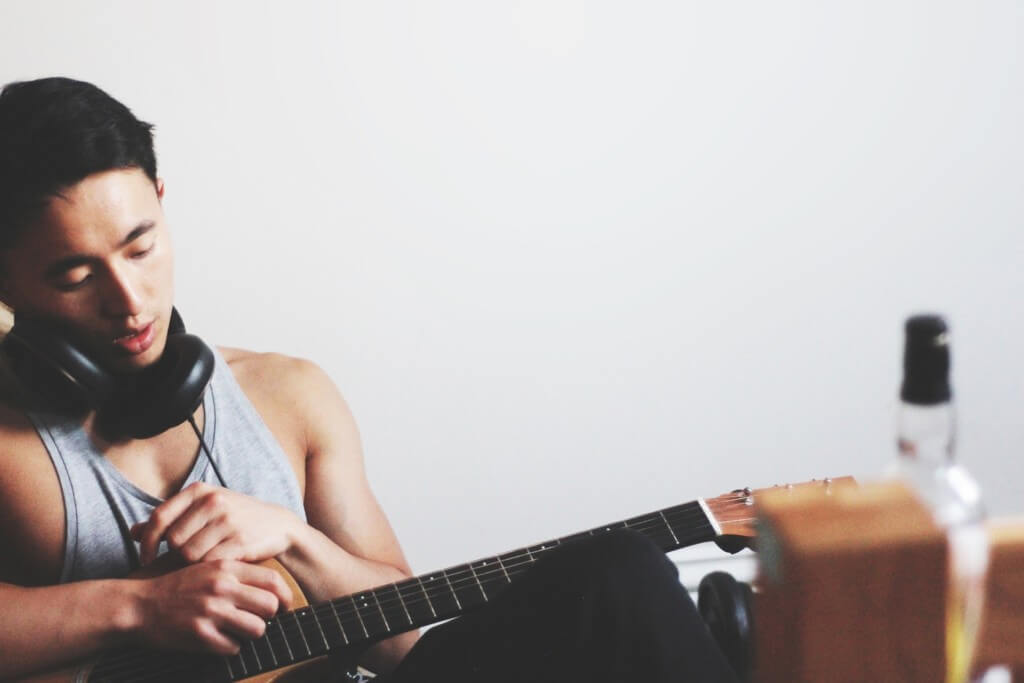 You submitted your application. Now comes the hard part: waiting for final decisions. But now isn't the time to stress out waiting for the letter that could make or break your life. Don't sit around waiting for an email or call. Continue to master your craft, whether you play the piccolo, cello or saxophone. Grab that caramel latte. Snag tickets to see Jersey Boys and Hamilton. Trust us, you deserve it. And if you still can't get your music scholarships off your mind, follow-up with the scholarship committee after a week from the entry deadline passes. Show them you want to represent their organization as an aspiring musician.
The NAMM Foundation advocates for music education by supporting scientific research, philanthropic giving and public service programs. Apply for the NAMM President's Innovation Award, a $600 cash award to attend The NAMM Show 2019. There you'll network with music pros and learn about the hundreds of companies that want to hire you. Apply here!
This post is sponsored by The NAMM Foundation.