The guy-girl best friendships on TV make us all jealous. Being "one of the guys" like Jess from New Girl, or an uncanny pair like Parks and Recreation's Ron Swanson and Leslie Knope makes it seem like their adventuring never ends—but you don't need to live vicariously through these characters. Have you looked around your college campus lately? Unless you go to an all-female university, you'll likely see tons of guys walking around, and they're not just there for dating. Get to know that guy down your hall or the one you always sit next to in calc. You might find yourself a new GBFF.
1. He's Your Emergency Pretend Boyfriend
At a tailgate, a frat boy won't stop droning on about his brotherhood. He insists that you should check out the frat house later while he not-so-subtly inches closer. Despite the nasty faces you keep making at him, the creep just won't quit. That's when your guy bestie swoops in and plants a kiss on your cheek. Saved by the "boyfriend!" Sometimes chicks just want to party without getting hit on. Bring your best boy to keep the fellas away.
2. He Gives you Insight into the Confusing Mind of Guys
A cute guy in class leaves you speechless like you're Cady Cartwright talking to Aaron Samuels in Mean Girls. You need to know whether his small talk and smiles are just classroom friendliness or slight flirtation. El Camino College sophomore Kelsea Posantes said, "Ask your guy BFF! Guys can give you insight on other guys you like." Bestie can help you navigate through that mess of a mind.
3. He brings way Less Drama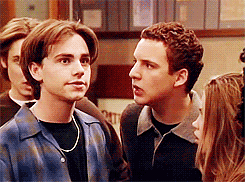 Let's face it, hanging out with your girl squad can get too complicated too fast sometimes. "The best part about my guy best friend is that there's less drama," said University of Southern California senior Elizabeth Salinger. No one needs high school drama repeated in college. Find yourself a guy bestie for more chill time.
4. He can be your Workout Buddy
Feeling unmotivated or intimidated to go to your school's gym? Take your GBFF with you. Many college guys try out body building at some point. Bestie will get you to meal prep and step away from the cardio floor so you can bench press and squat, but breaking a sweat wouldn't be as fun without him.
5. He Eats like a Savage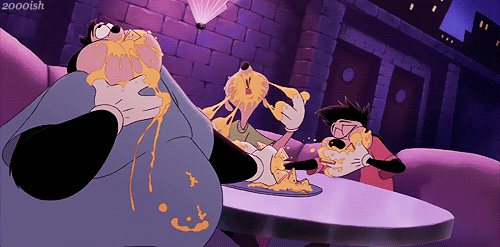 After burning calories, you two will work up an appetite. While your girls may want to check out that new trendy vegan restaurant, you can usually count on your guy friends to want a greasy cheat meal to fulfill your carb craving. Arizona State University junior Alyssa Gruenwald said, "After I got into a car wreck, one of my best guy friends brought me my favorite ice cream to cheer me up!" You don't need to impress anyone with your polite table manners, so go ahead and plunge your spoon into that carton of ice cream.
6. He boosts your Confidence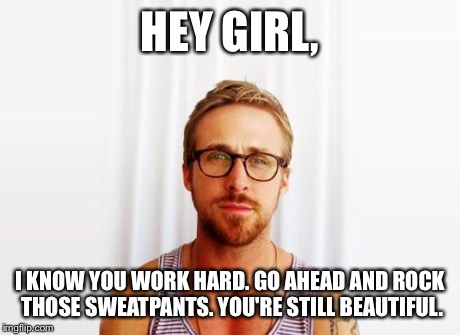 Thousands of fit and stylish girls swarm college campuses, and sometimes you may feel like you get lost in that school of fish. You can count on your guy bestie to remind you of your unique beauty. He's not preoccupied with getting in your pants, so of course you can trust that he means his compliments. It's nice to hear that someone thinks you're gorgeous au la natural!
7. He Saves You Money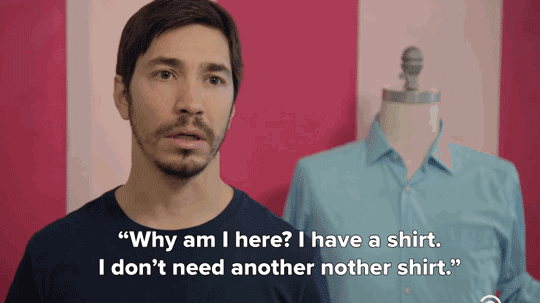 GBFF won't let you spend money on useless things and will steer you away from Sephora and Victoria's Secret for the sake of his own soul. You get a personal financial advisor without the (kind of ironic) fees.
8. He holds You Back Instead of Holding Your Earrings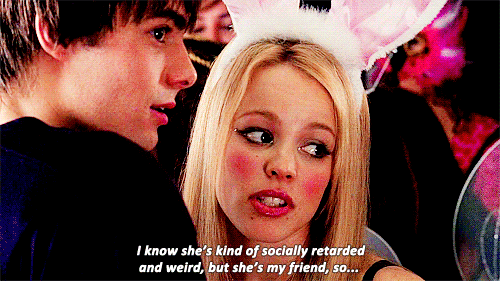 There's a girl that keeps flirting with bae all throughout class, and you're about to pull a Regina George and ruin her rep. Your GBFF will help you realize that your jealousy and IG stalking is getting out of hand. He'd rather not see you start a cat fight.
9. You can Dress to Not Impress around him
Finally, someone you can hang out with in sweat pants and old baggy T-shirts without judgment. Ladies, take a night off from dressing up for the girls. Your guy bestie will also enjoy a relaxed night. Brigham Young University junior Colin Bee said, "It's nice being able to not have to like try to impress anyone while you're with just a friend." When you don't feel like getting dolled up, just stay in and watch Netflix with the GBFF.
10. He gives Unconditional Platonic Love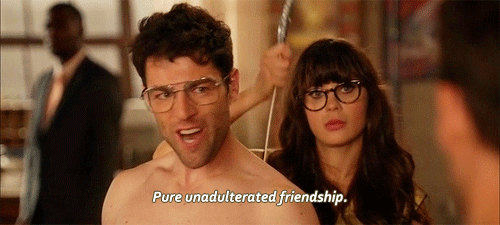 Besides dad, this is one guy you can run to when the going gets tough. Harbor College sophomore Charlie Deel said, "It's easier to see when my friend girls are having a hard time because girls do show more emotions…when a girl says 'nothing is wrong' or you 'wouldn't understand,' I make sure they know that I can do my best, and get them to open up more." So have a venting sesh with your no-drama GBFF while eating pizza and catching Pokémon. Boyfriends come and go, but your GBFF is here to stay.