This time of year, you start to count all the things that make you thankful. Like the fact that your parents haven't kicked you off their Netflix subscription yet or that cute delivery boy who always delivers your Kung Pao on Thursdays. But Mizzou Tigers have even more reasons to be thankful—the friendships, the scenery, the endless opportunity. Why doesn't everyone go here again? Small things like eating ice cream on the columns or being able to find a spot in Ellis Library make every student feel #blessed.
1. Inventing Homecoming
It all started back in 1911 when Chester Brewer invited alumni to come home for the Missouri-Kansas football game. And thus, Homecoming was born. The blood drive, parade, campus decs, homecoming king and queen make the University of Missouri an ideal place for celebrating homecoming.
2. Rad Academic Programs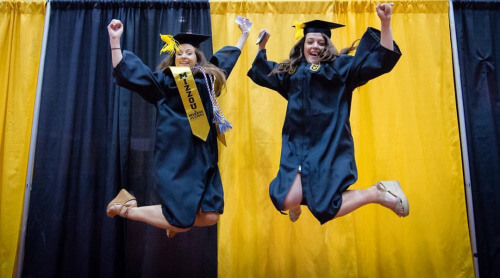 For one, Mizzou offers the best journalism and nursing schools in the country. "Being a student in the J-School, we're always doing cutting edge stuff which is something not many college students get," junior Emma Rhyner said. What claims to fame, am I right? If you want pre-med, social work, or still need to decide, Mizzou has it all. The 300+ degree choices gives the school an edge on the academic front. "As a College of Education student, I'm thankful for the Reflector resource library in Townsend," sophomore Rachel Lock said.
3. The Best Rec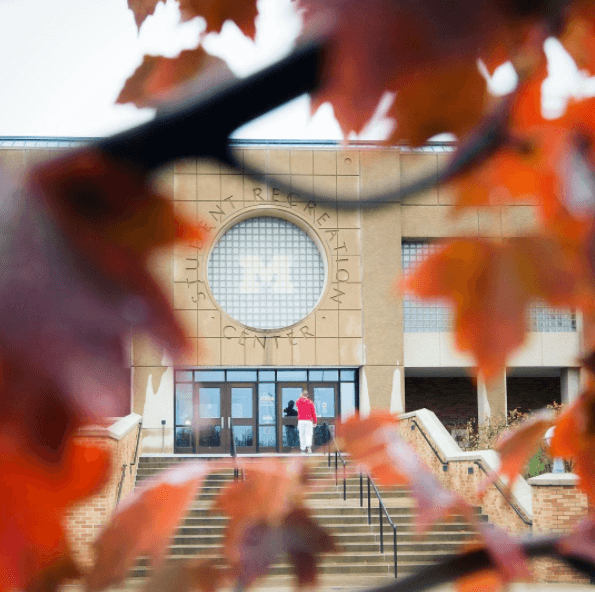 Whether you want to work out, get a massage or go rock climbing, you can do it all at the Mizzou Rec. I guess that's why it's ranked number one. Pretty sure if you did everything offered at the Mizzou Rec, it would take approximately four years. Hey, maybe they planned it that way. Every student thanks the Rec for one thing: the hot tub.
4. The Friendships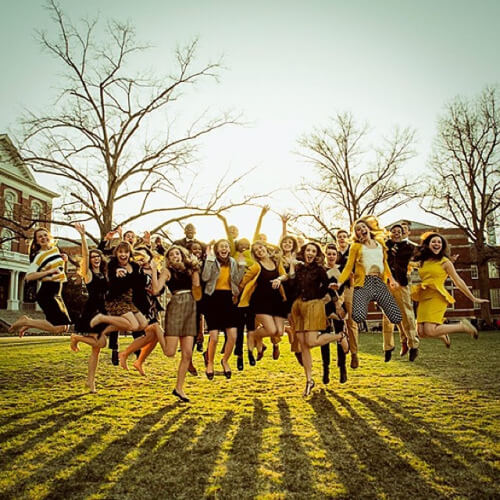 In the middle of Missouri, students feel incredibly grateful for all of the lifelong friendships made here on this campus. "I am thankful for all the amazing friendships I've made at Mizzou. From the girls in my dorm freshman year, to people I randomly met at dining halls, to people in my classes, to the people I've met in my organizations and clubs. These people have become some of my best friends who I will be close to for the rest of my life," sophomore Maddie Douglass said. I couldn't be more appreciative of this campus and the people I've met.
5. Aesthetic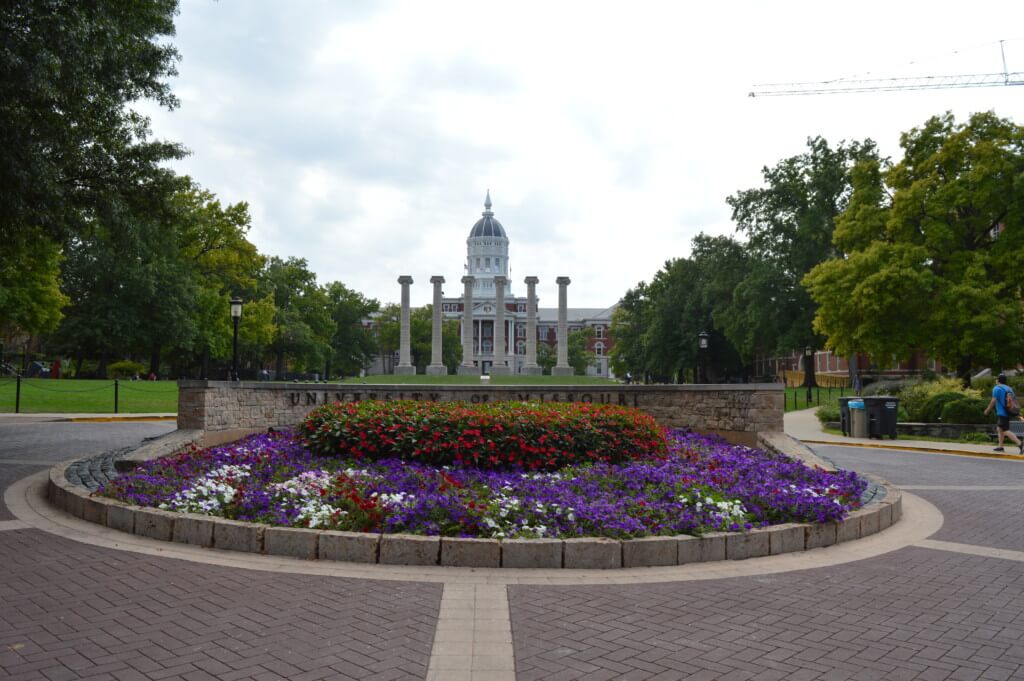 The fact that the campus doubles as a botanical garden makes it destined for beauty. Have you seen Jesse Hall? Memorial Union? You need to convince people it's not an actual castle. "I'm grateful for a school that is very aesthetic. The columns are iconic," sophomore Joy Wilbourn said. From the flourishing flora and fauna to the amazing buildings, you always find a new aspect of campus to appreciate. Just watch out for those Mizzou squirrels. "I'm thankful for the Mizzou squirrels for staying in their lane and off my shoes," sophomore Sawyer Burgess said.
6. The Billions of Clubs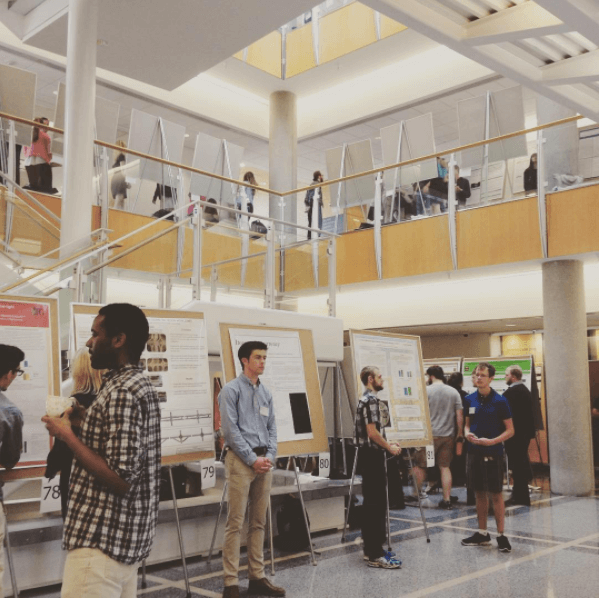 From Argentine Tango to Cheerleading, Mizzou definitely offers something for you to find your place.  Looking for a way to meet new people and make lasting friendships? Get involved. Thanks, Mizzou, for finding a place for everyone. "I'm thankful for so many organizations across campus that allow students to get to know one another and build lasting friendships," sophomore Bri Arnett said.
7. The Downtown Scene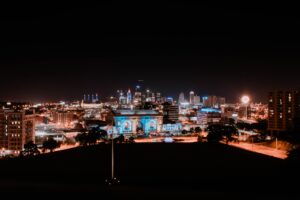 Feel #blessed that Mizzou sits right on downtown Columbia. Whenever your stomach grumbles, you can always find something delicious to eat in downtown Columbia. The happiness of a Harold's doughnut lies only a short walk away.
8. Annual Mizzou Traditions
The Midnight BBQ claims itself as a staple of Mizzou's yearly event calendar. The free food, the giant crowd of people, the music: You couldn't ask for a better formula for success. Everyone thanks whatever god they believe in for the free food. There's basically free pizza everyday for the first two weeks of school because of the dozens of welcome events around campus.  And don't forget to Paint the M at the beginning of the year and get yourself a souvenir rock. All these traditions contribute to the community of Mizzou. Who isn't grateful for that?
9. The GoMizzou App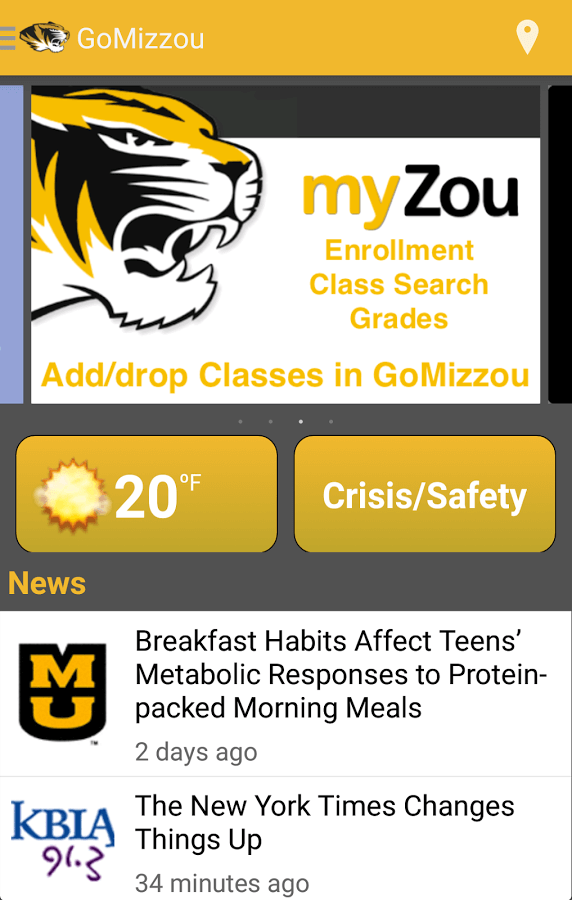 We can't forget to thank the small things in life, and that includes apps on our phones that tell us everything about campus. I mean literally everything: weather, what food is Plaza 900 or Rollins, directions to Middlebush or Arts and Sciences—basically everything about anything on campus.
10. A Home Away from Home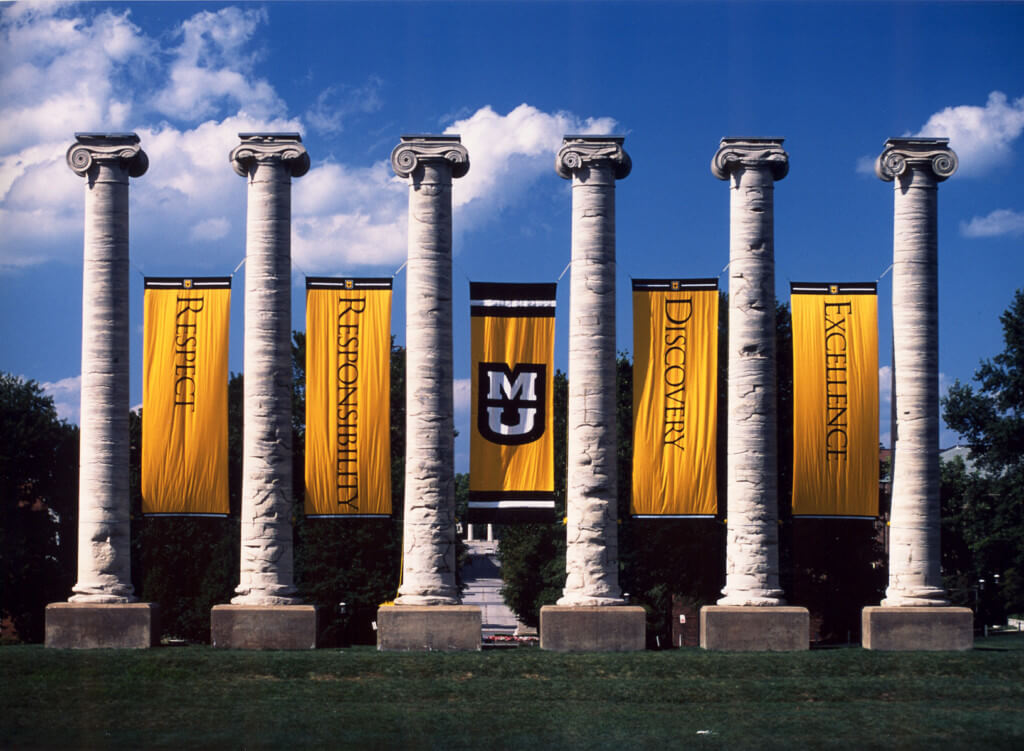 "I am grateful to attend such a wonderful school and value the fact that I have this opportunity to receive such a good education," sophomore Sarah Tinnin said. Thank you Mizzou for making every student feel welcome and loved. Thank you for constantly amazing us with your beauty and endless opportunities. The only other place that feels more at home is our actual home.