New York City continues to provide hope and artistic inspiration, even during the COVID-19 pandemic. Even whilst donning a mask and caring your trusty hand sanitizer in the pocket of your jeans, you can safely explore the city and learn through its unique lens. Live your NYC fantasy as the 21st-century Carrie Bradshaw and put on your thrifted finds.
Immerse yourself in the COVID-19 safe glories of the city that never sleeps.
1. The Morgan Library & Museum
https://www.instagram.com/p/CFe19xJHUUF/?utm_source=ig_web_copy_link
This place acts as a paradise for self-proclaimed museum lovers, English majors and history buffs. If you crave a swooning session over a magnificent collection of historical and literary books as you gasp loudly behind your mask, The Morgan Library & Museum remains the place for you. The Morgan Library originally functioned as influential financier Pierpont Morgan's private library during the 1920s. Now, the Morgan Library & Museum operates as a research library, museum, historical site, and a prominent landmark. This place features iconic works from legends like Picasso, Hemingway, and Dickens.
Do not forget to be safe during your museum outing! "I would feel comfortable going as long as it's not crowded and they're at a smaller capacity than usual and I would of course where my mask and have my hand sanitizer ready to go," NYU sophomore Abigayl Medina said. The museum requires visitors to wear masks and maintain social distancing guidelines, and it lies just a short ten-minute walk away from Grand Central Station so you have no reason not to stop by
2. Washington Square Park Conservancy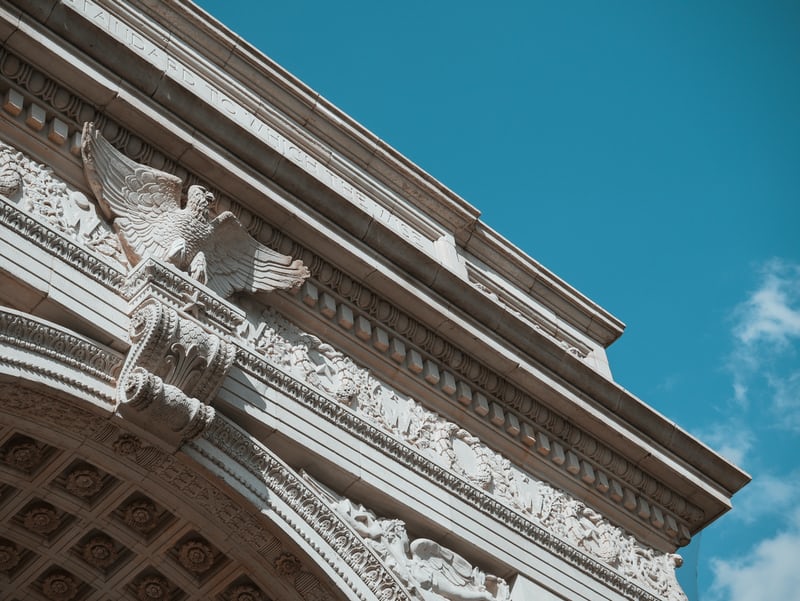 As we enter the seventh month of spending most of our time indoors, you may miss the wind blowing through your hair and enhancing the sweet smell of your sweaty mask whilst you dodge COVID-19. If this entices you, take a break from your endless assignments and stroll down 5th Avenue. "The first time I went to Washington Square Park was from accidentally running into it with a friend of mine who was also new to the city. We ended up staying there all day enjoying the company of the other city dwellers there and the live music," City College of New York student Emily Nybro said. Lying at the heart of Greenwich Village, this park features magnificent dogwood trees, colorful irises, daffodils, and the famous Washington Square Arch.
You can enjoy a socially-distanced picnic, play a healthily intense game of chess with a friend, or take Instagram pictures under the iconic Arch. Whether it's at Washington Square Park or any of the other enchanting NYC parks, escaping to get some fresh air never disappoints. "I think that the best COVID-19 safe things to do in the city involve nature, like hanging out at the great lawn and walking around the reservoir in Central Park," UCLA senior Azure Gao said. When in doubt or after a particularly distressing zoom class, go enliven your spirits in the great outdoors.
3. Fashion and Film on the Big Screens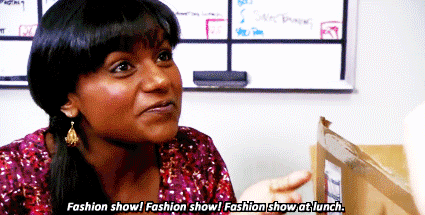 If you miss movie theaters and staring at aggressively large screens as you finish a large bowl of popcorn all by yourself, do not fear for there exists a safe and COVID-19 friendly way to return to those days of glory. In partnership with the Tribeca Film Festival, Hudson Yards plans to host cabana-style seating and socially distant "pods" for up to two to four people where they can enjoy outdoor screenings.
Starting on September 17, 2020, you can catch a movie, or a New York Fashion Week show at night from Thursday through Sunday. Opening night kicks off with a tribute to Chadwick Boseman with a showing of 42. Also, before the movie screenings, visitors can catch a live fashion show from designers like Christian Siriano. Make a reservation and laugh at the brilliant opening sequence of Spider-Man: Into the Spider-Verse in your isolated lily pad.
4. The High Line
https://www.instagram.com/p/CFiOGisHxEu/?utm_source=ig_web_copy_link
Residing in the West Side of Manhattan, the High Line acts as a public park and a nonprofit organization focusing on sustainable practices. High Line hopes to work with communities around Manhattan to reimagine public spaces to best support healthy neighborhoods and cities. Built upon an elevated and historic rail lane, here visitors can walk through intricate and impressive gardens, and even view unique artwork on display.
Stick around for a breathtaking sunset. "It's really pretty in the evening when the sun sets over Jersey City. Also, I know the museums are open now but for people who are maybe high risk or avoiding extra indoor activities, you can see some modern art installations along the high line as an alternative to visiting the Whitney Museum," NYU junior Madison Cheng-Trpisovsky. Pop by so you can learn about the history of the High Line, analyze artwork that relates to current social issues and view the city of New York through a different COVID-19 safe perspective.
5. Street Art in Bushwick
https://www.instagram.com/p/CFQEGWqJCGy/?utm_source=ig_web_copy_link
Expand your world view and spark your creativity through brilliant graffiti and street art at the Bushwick Collective. Beginning in the 1960s and 70s, citizens of New York City began tagging subways and creating protest art in underprivileged communities. Located in Bushwick Brooklyn and a short 7-minute walk from the Jefferson Street train station, visitors can safely experience the outdoor gallery with masks while maintaining six feet's distance from each other. The 10 blocks include murals, political statements, advertisements, and tags. Take some time to learn from the expressive, interpretative artwork that directly reflects the pulse of the community around it.
6. Wafels & Dinges' Waffle Truck
https://www.instagram.com/p/CFr9Yizjoss/?utm_source=ig_web_copy_link
If you crave the sweetness and momentary escapism of Belgian waffles while frantically studying for your biochemistry exam in less than 24-hours, try to spot a yellow truck a proudly donning a Belgium flag from your foggy window. Also, Wafels & Dinges reopened their Hudson River Park location at Pier 45 where customers can buy ice cream, shakes, coffee, express, lemonades and (of course) waffles. "I normally order food through a delivery app or pick it up and bring it back to my apartment. It's also really important to tip super well to thank the employees who are risking their health to keep their businesses open," NYU sophomore Carrie Plunk said. Always keep the safety of employees in mind when ordering food or going to restaurants due to COVID-19. Make mindful decisions on how you spend and where you spend your money.
7. Victorian Architecture at Ditmas Park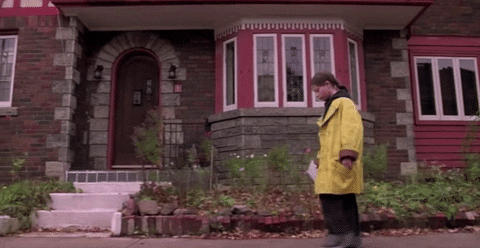 Everyone's secret guilty pleasure consists of wandering around impressive neighborhoods admiring crazy expensive houses while imagining themselves inside those million-dollar homes. If you dream of living within supposedly haunted hallways, check out your future house at Ditmas Park. During the early 20th century, neighborhoods labeled as "Victorian Flatbush" began developing in the western section of Brooklyn. Today, the Victorian Flatbush consists of 2,000 Victorian homes dating back 100 years. So, get ready to go on the socially distanced, COVID-19 safe architecture tour of your dreams today!
8. Cafe Con Libros
https://www.instagram.com/p/CFCSQotHMQb/?utm_source=ig_web_copy_link
Inside the intricate walls of this independent bookstore in Brooklyn dwells a community of passionate intersectional feminists. With the goal of creating a secure place for female-identifying creators to distribute their art, Cafe Con Libros acts as an inspiring and informative place for individuals of all ages. The independent bookstore offers a monthly book subscription, so you can keep up with monthly feminist-centered must-reads. You can order a book online and pick it up in-store or you can stroll among the uniquely decorated bookstore during their operational shopping hours.
You're bound to find some treasure. "I feel like independent bookstores are a great way to find rare pieces that fill certain interests. It is important to support local small businesses as most of the time they carry a multitude of resources you can't find anywhere else because they're the least expecting and the stores are usually the owner's main source of income," NYU sophomore Egesi Iheduru said. Cafe Con Libros remains the perfect way to support small businesses owned by minorities who work to educate, comfort, and empower female-identifying women.
9. Visit Iconic Filming Locations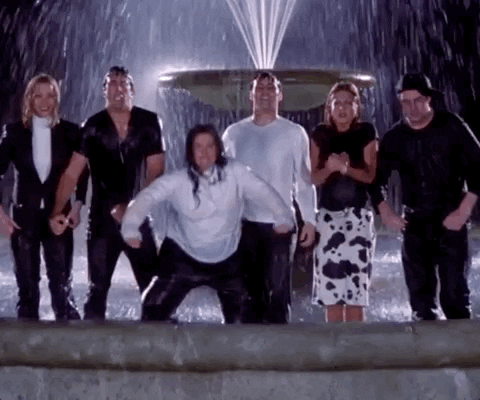 New York City acts as the most recognizable city in the world due to the endless amount of Hollywood entertainment that takes place in between its skyscrapers. Movie and TV shows fans can roam the city to find their most beloved spots in which their favorite characters walked through. Fans can visit the Friends apartment and fountain, have breakfast at Tiffany's or declare their love Tom Hanks-style on the top of the Empire State Building. Rock a Spider-Man mask as you embody the character himself by swinging around the city in search of iconic filming spots.
10. Brooklyn Bridge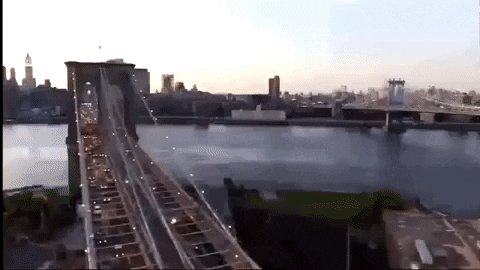 The Brooklyn Bridge experience may be cliché, yet it never gets old. The bridge acts as a connection between the most hidden and exciting places in Brooklyn. "Sitting on the rooftop of what is now Time Out Market, has been one of my favorite things to do in Brooklyn for the past three years and now it's even better being able to grab food from downstairs! I always bring people there when they visit for a great view and it's the perfect starting point for a walk-through Brooklyn Bridge Park and all the Piers. I also love to make a stop at Pier 6 to relax in the Green Space," NYU senior Florentina Sergiou said. Brooklyn Bridge connects allows students to feel connected with the city.
Take a marvelous walk across the bridge during sunset sporting a mask, headphones playing your favorite music and camera in hand. Want a perfect way to end your day? Clear your head of COVID-19 frenzies with a little bit of sunshine combined with breathtaking views of the city skyline. This beloved 1883 landmark acts as one of the most iconic NYC symbols so everyone must adventure into its stone and steel design at least once in their lifetimes. Who knows, maybe it'll inspire you to finally have your creative epiphany.