This post is sponsored by The NAMM Foundation.
Everything at Stanford is cutting edge—including the music. Learn how to belt operatic scores so crystal clear your audience will get up mid-performance for a standing ovation. Practice using digital music equipment to mix and warp sound bytes building to a beat drop that'll make the crowd jump until the ground shakes. But you can't do this on your own—Stanford's incredibly talented faculty stands ready to lead you on a musical journey to master your passion.
Check out 10 inspirational music professors you'll find at Stanford.
Students & faculty: Don't forget to register for The 2018 NAMM Show with the GenNext program. Network with more inspirational musicians and industry experts. College music students who register for GenNext by January 10 can get badges for just $25.
1. Jonathan Berger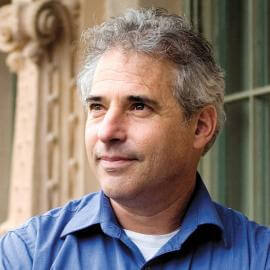 Who says that studying music isn't science? Students interested in psychology and music study in Professor Jonathan Berger's classes, Psychophysics and Music Cognition, or Music, Mind and Human Behavior. Berger blends neuroscience, cognition and music to explore a whole new side to your favorite tracks. And he's not just an excellent professor— he's also produced musical works from operas to concertos that earned him a Guggenheim Fellowship and commissions from the National Endowment of the Arts. On-campus, Berger helped found the Stanford Institute for Creativity and the Arts, now known as the Stanford Arts Institute. The Institute makes the creative arts a part of every student's life by engaging them in at least one creative practice class before graduation.
2. Marie-Louise Catsalis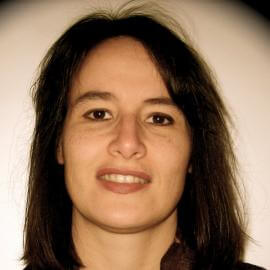 Reach a whole new range of experience with Professor Marie-Louise Catsalis. Each quarter, Catsalis holds classes on opera stagecraft and stage performance, bringing her performance experience to the classroom. She's performed on the piano and harpsichord in music festivals and orchestras all over the world, like the Pacific Music Festival and the Vienna Philharmonic. On the other side of the conductor's baton, Catsalis has conducted opera productions on campus, like Die Fledermaus in 2015. Aside from physical presentation, she's also been published in many music journals and organizations, like the Society for Seventeenth-Century Music, the American Handel Society and the Musical Society of Australia.
3. Mark Applebaum
How many professors have given their own TED Talk? Exactly. Professor Mark Applebaum builds original sculptures that also function as instruments—electroacoustic instruments, specifically. And then he performs music with his creations. In addition to the sound-sculpture compositions, the "mad scientist of music" has also written choral, orchestral and chamber compositions performed all over the world. And at Stanford, whether you're interested in writing your own songs in Songwriters Workshop or decoding the music of the Beatles, the Who or the Sex Pistols in The British Invasion, Applebaum's classes will explore far more than classical composers Beethoven and Bach.
4. Giancarlo Aquilanti

Students studying under Professor Giancarlo Aquilanti find his classes intense, fantastic and just plain fun—unsurprising from a man who earned Stanford's highest teaching award, the Walter J. Gores Award. And Aquilanti engages his students whether they're music majors or not. "The challenge is, for the non-music majors, to stimulate them and make sure there is something that helps them in their major even if they might not see an immediate connection," said Aquilanti. "For our music majors, the challenge is in a university that's very technology-oriented, we have to provide a quality of teaching, a quality of faculty and a quality of resources that will get even our music majors to succeed." He's taught composition and music theory classes at Stanford since 1996. Plus, he conducts the Stanford Wind Symphony, leading nearly 100 students on instruments from the piccolo to the string bass.
5. Hui You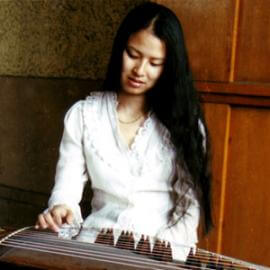 There's more to music than the instruments you see in marching bands. Professor Hui You specializes in the Gu Zheng, a Chinese instrument that looks like a guitar but is the size of a piano (try imagining that). You teaches classes of all levels for the Gu Zheng at Stanford, helping students discover an entirely different form and culture of music. She also conducts the Stanford Chinese Music Ensemble, which features a mix of Western and traditional Chinese instruments. With the Chinese Music Ensemble, students from undergrads to Ph.D. candidates can perform at various cultural and musical events year-round. As a musician in Shanghai, You won awards at the Shanghai Spring Music Festival and the Chinese Spring Music Festival. She continues to promote and expand cultural awareness through her work at Stanford.
6. Chris Chafe
Professor Chris Chafe initially came to Stanford to work with groups doing research on computers. He ended up developing courses focused on computer-generated music, like Fundamentals of Computer-Generated Sound and various independent studies that integrate technology and music. In his class Online Jamming and Concert Technology, students work on inter-city and international musical collaborations through real-time audio links. He encourages both music and programming students to expand on their experience. "When it's a musician who's accomplished on their instrument, once they start to gain some confidence in their coding skills they start to customize things and make them relevant to their musical interest," said Chafe. "Conversely, when someone's experience with programming and the technical stuff from the get-go, they realize that their computer programming is also a plate where they can start to create a musical world that actually sounds interesting to them."
7. Heather Hadlock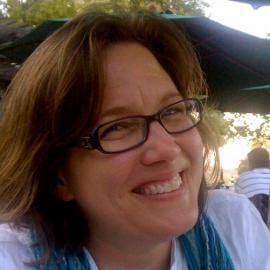 Did you know that the first named composer in history was a woman? If not, Professor Heather Hadlock will teach you. Students will find it hard not to get swept up in Professor Heather Hadlock's enthusiasm. She serves as both a feminist studies and music theory professor. Hadlock combines the two into a truly fascinating class called Women Making Music, cross-posted to Feminist Studies and Music Studies. She also teaches classes on music theory, history and one specifically dedicated to Mozart's operas. Outside the classroom, she's published many works, from books on 18th and 19th century French and Italian operas to articles in the Cambridge Opera Journal, Journal of Musicological Research and more. This #bosslady shows students that not only is the future female, but hidden details show the past was female, too.
8. Robert Morgan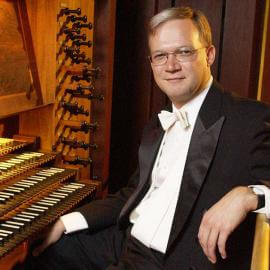 Student singers love Professor Robert Huw Morgan for his energetic and entertaining classes. Morgan teaches Chamber Music, the Memorial Church Choir and Organ. At Stanford, Morgan heads the University Singers, a 50-member choral ensemble that performs music from a variety of different periods, and the Memorial Church Choir, both made from music majors to the music-obsessed. His organ performance has been featured on numerous radio and television shows, like the BBC and NPR. While he teaches the organ at Stanford and serves as the University Organist, he also takes his talents beyond the U.S. as a part of the Royal College of Organists in the United Kingdom.
9. Ge Wang
Stanford music blends music and technology together—no surprise, since it sits right near the heart of Silicon Valley. Professor Ge Wang founded and leads the Stanford Laptop Orchestra, a chamber music ensemble made up of—you guessed it—laptops. This one-of-a-kind orchestral organization makes up one of the classes he teaches at Stanford, along with classes about designing compositional algorithms, computer music and other music software. As a musician and computer scientist, he created the ChucK audio programming language to use for the Laptop Orchestra and the many apps he has developed, like the Ocarina and Magic Piano. So every time you use that karaoke app on your iPhone, it's probably running on code he developed.
10. Anna Schultz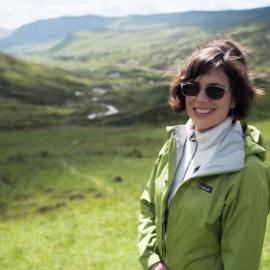 Explore a whole new world of musical culture throughout the world with Professor Anna Schultz. She studies music side by side with cultural anthropology. Schultz teaches ethnomusicology courses like Musics of Africa and the African Diaspora or Listening to the Local, where students study the intersections of music, social life and cultural practices. Her students get engaged with the topic by studying their own backyard, the Bay Area. They interact with local musicians and culture to understand the roots of their new city's music. Outside of the classroom, Schultz has received a Fulbright fellowship for her research among other fellowships from organizations like the American Association of University Women and the Hellman Foundation.
Being enrolled in a music performance or music education college-level program comes with serious perks like access to GenNext programming at The 2018 NAMM Show. At the show you'll meet industry experts who will open up your world to new options for a career in music. Register today for only $25!
This post is sponsored by The NAMM Foundation.