General education courses are the bane of anyone's college experience, but not every class needs to drag on longer than the time allotted in your schedule. This list of courses ranges from stimulating lectures to easy science labs grouped by gen ed requirements. By the end, freshman just entering GW to seniors on their last requirement will be experts in avoiding terrible gen ed's.
Get the down-low on 10 George Washington University gen ed professors who don't ruin GPAs.
1.  Bethany Cobb Kung
An associate professor of honors and physics, Dr. Kung embodies Ms. Frizzle with her astronomy-themed dresses, earrings and shirts. She teaches two G-PAC courses, Astronomy 1001 and 1002, which count for GW's Natural or Physical Sciences with lab requirement. The lecture-based class divides everyone up into groups that answer lab workbook questions. One of the highlights of this course is a project in which students contribute to crowdsourcing scientific research on Zooniverse. Projects range from verifying galaxy shapes to transcribing the notes of early women astronomers. If this sounds stressful, take comfort in her 2.9 level of difficulty from Rate My Professor.
2. Tara Scully
Looking to kill two gen ed's in one? Professor Scully teaches Biological Science 1008 or Understanding Organisms Through Service Learning, which counts for both the natural or physical science with lab and the local and civil engagement course requirements. This class uses community service hours in place of lab hours, and the service does not necessarily have to be about biology. For instance, service ranges from volunteering at Martha's Table charity organization to cleaning oyster shells so they can be re-inhabited. The class involves one group presentation, so it's great to take this course with friends. The best part? Professor Scully takes her dog to her office hours. "[I] didn't realize how much would be basically review, but not everyone came from the same high school and we all have varying levels of background in this. So, I get it being very basic for that purpose," said Emily Baum, a senior at GW. Biology may not be for everyone but, Rate My Professor gave her a 2.6 level of difficulty and 91 percent of students would be willing to take a course with her again.
3. Alexander S. Dent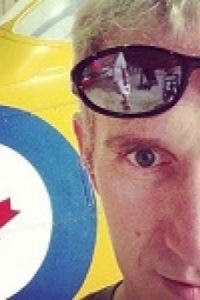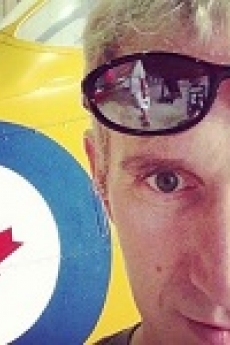 Professor Dent teaches Anthropology 1004, Language in Culture and Society, a class that explores language. While it is a lecture-based, the course engages in discussing the building blocks of language, the brain and cultural viewpoints on language. "The discipline I teach, anthropology, is like philosophy with empirical testing," Dent said. "You start with a concept like 'linguistic performance,' look at places in daily life where the presentation format and style are important to what is happening, and then see how that can help you understand social life." Students are required to do one anthropological research project on a topic of their choice about language and media. The project presentations can either be in-person or video, and the T.A's are very supportive in helping students with their projects. Project topics range from analyzing texting styles between two apps to understanding gamer lingo. "We are engaging in cross-cultural communication when social class, race, and gender are involved. Basically, we are ALWAYS engaging in cross-cultural communication," Dent said. Thus, the class covers both the Social Sciences and Global or Cross-Cultural requirement. For music lovers, he is also in a rock band named Weird Babies.
4. Thomas Long
American and war history buffs will definitely want to take Professor Long's History 1310, American History till 1877, or History 1311, American History 1876 to Present. His classes are heavy on writing, assigning book reviews, analytical papers and briefings. But 100 percent of students on Rate My Professor said they would take a class with him again. This course also counts for the Global or Cross-Cultural requirement. If that's not enough, in the spring, he teaches a class that goes to Normandy to research soldiers who died in the Normandy Campaign and were buried in the American Battlefield Cemetery.
5. Susan Johnston
Professor Johnston's Anthropology 1003 is a great Social Science course to take as a freshman. She is clear about exactly what she expects of her students, is great at answering questions and teaches amusing lectures. The class covers the basics of archeological digging techniques to the history of archeology. Her current research is on the Iron Age in Ireland and she offers to take students to Ireland for field experience in surveying over the summer. Rate my professor gave her an overall score of 4.3 and a 2.2 level of difficulty.
6. Dina Rady
Economics can be daunting, but Professor Rady is very supportive of her students. "I simplify the subject to the maximum level and interact with each student until I develop within the student the same passion for the subject as well," Rady said. "Honesty and true care are the secrets to students' love." She reflects this philosophy in her teaching style as she is flexible with students retaking quizzes, provides comprehensive study guides and explains difficult topics clearly. Professor Rady responds to emails very quickly so, questions from students too shy to come to office hours won't get lost in the shuffle. Her teaching style of trust-building, making the classroom a "partnership in learning" experience and challenging her teaching strategies and style in the light of student performance and feedback put any student at ease when considering her Social Science gen ed and Elliot School of International Affairs requirement. She teaches Economics 1011 and 1012, and Principles of Economics I and II.
7. Mary Buckley
The Director of the Women's Leadership Program for freshmen, professor Mary Buckley doubles as a dance professor who teaches 1020 Women and the Creative Process. She is one of the most approachable professors one can meet at GW. "I was a first-year international student at GW. Writing a research paper was hard for me at that time. Buckley helped me figure out how to work on my paper and provided valuable advice," said Ellen Ye, a junior at GW. The class focuses on the creative process of women's artists in the mid-twentieth century and fulfills the art requirement. While dancing isn't everyone's jam, Rate My Professor gave her a 2.2 level of difficulty, so you won't have to be a dancing queen to get a good grade. She also teaches a two-week course on writing in the discipline over the summer that travels to Paris to explore art, dance, and music. Participants write journal entries about museums and artists or responses to dance performances as well as a research paper on a topic of the student's choice.
8. Jennifer Sakai
Professor Sakai is passionate about her work as an Adjunct Professor Lecturer of Photography. She teaches the Art gen ed 1502 Color Photography, a course on color theory, exposure technique, digital color-correcting, and printing. Her current work spans from a focus on light, color and surface in Eastern Long Island landscapes to her family's emotional connections in leaving a WWII concentration camp. At first, her three- to four-hour long art classes may seem like a big commitment, but lectures don't last the entire time, and students can take the remaining time to work on their own photography. She has a 3.2 level of difficulty from Rate My Professor.
9. Patricia Chu
If reading is your New Year's Resolution, check out Professor Chu's English 1360 Fantasy and Speculative Fiction. The reading list includes critically acclaimed and award-winning novels about coming of age and trying to find your place in the world, an experience every college student understands. "[My] first objective is to share my conviction that literary reading and writing is a transformative way to view the self and the world, and to nourish this kind of curiosity," Chu said. "Secondly, I want to teach students how to read and think about literature and culture. How does a story convey meaning, ideas, emotions and view of the world? Finally, I assume every student can read, write, and think well, but some have to work harder. No matter how well or ill-prepared you feel, you can still improve with effort and attention, and there's always something new to learn. It's up to the professor to provide feedback; it's up to the student to use it well." Professor Chu gives you the tools and resources to succeed.
10. Holly Dugan
Professor Dugan teaches English 1315 Literature and the Financial Imagination, a class designed with non-English majors in mind, which qualifies for the Humanities gen. ed. requirement. The approachable and energetic Dugan always encourages students to visit her during office hours. She understands that reading and writing are not everyone's forte, so she allows rewrites on papers and is flexible with deadlines. The course is discussion-based, but her upbeat attitude allows any introvert to feel comfortable with talking in class. "In Literature and the Financial Imagination, we study how to make short, stylish and persuasive arguments by observing great writing at its very highest level. Students learn to isolate and articulate what they value and why, both in that big-picture-humanities-class kind of way and in terms of tactical and practical skills. In short: it helps them to become better writers," Dugan said. Take Dugan's class to further develop your writing skills.