You spent hours searching cute dorm rooms on Pinterest and Tumblr in hopes of reaching that level of aesthetic perfection. But after all your searching, you feel dismayed. Even if you wanted to reach #dormgoals, your wallet could never afford it. Think again: These student-tested ideas will help you vamp up your tiny dorm without breaking the bank.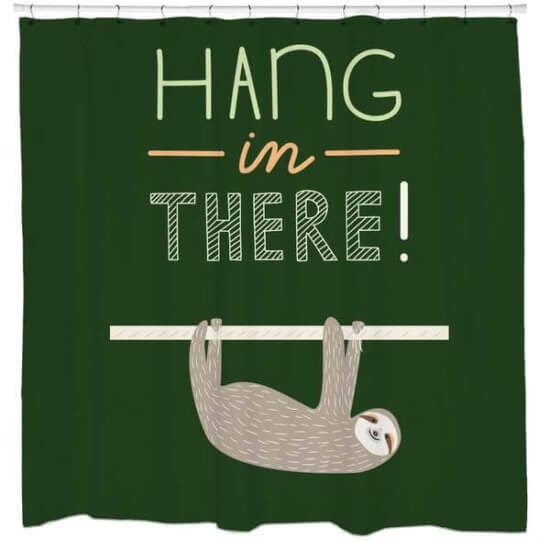 Tapestries magically transform your plain wall from beige-dorm-mess to beautiful décor masterpiece. These printed pieces of fabric can make your boring dorm room into something all of your neighbors will want to order on Amazon or College Magazine Shop the next day because of you. It's as easy as buying one and hanging it on the wall. "I like tapestries because they're an easy way to warm up your bedroom with a fun design and fill up wall space," University of Missouri sophomore Sarah Tinnin said.
2. Your Best Insta Photos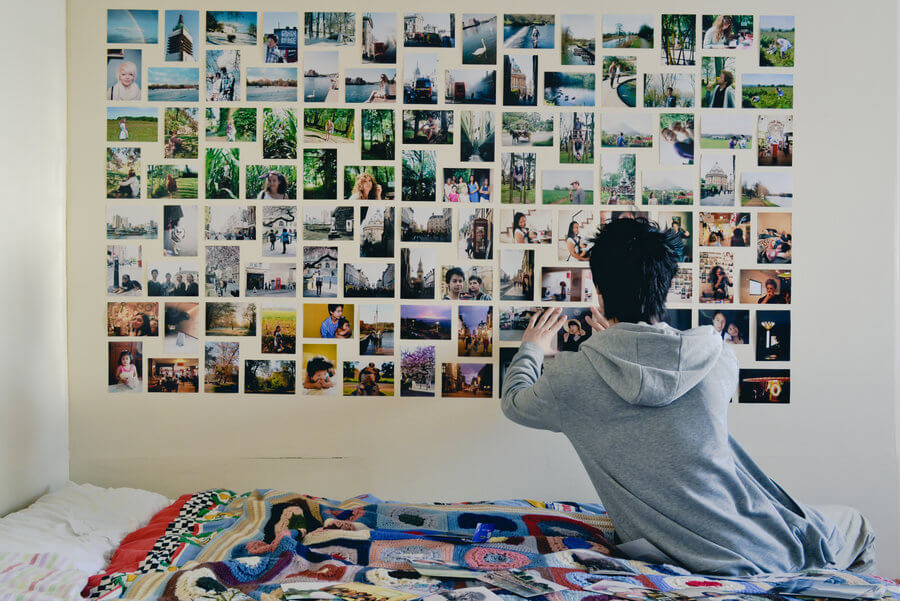 Lift your spirits on those days when you feel homesick by seeing a little piece of home in picture-form every time you walk into your dorm room. Basically take every photo you have of your friends, family, childhood pets, etc. and paste them all over your walls. If you feel artsy, grab some string and clothespins and make a Tumblr-worthy display. Plus, printing one picture costs about 10 cents. So you can cover an entire wall of pictures of your loved ones for only a few dollars.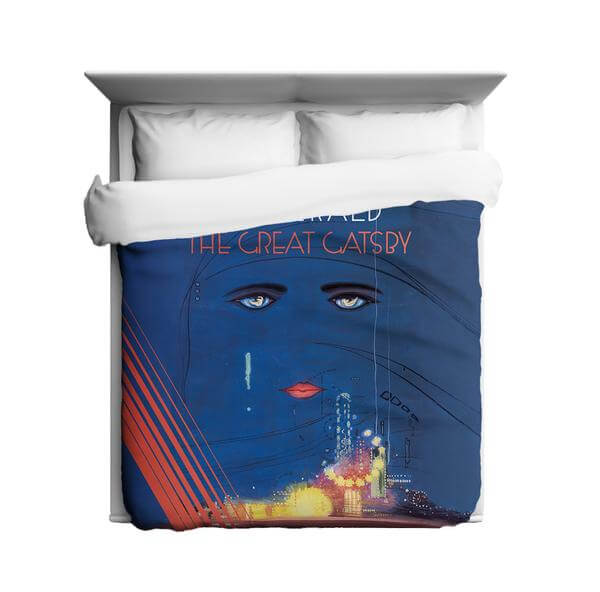 Fun bedding instantly makes you happy. Who wants to get in bed at night with a plain comforter? No one. "Bedding can make or break your bedroom," Johnson County College sophomore Claire Elliott said. Beds take up a lot of room considering dorms are the size of a closet, so a cute comforter will brighten up the space and make it more enjoyable to live in. Quirky duvet covers also allow you to show off your unique personality and interests in food, books or whatever else you love. Talk about an instant conversation starter.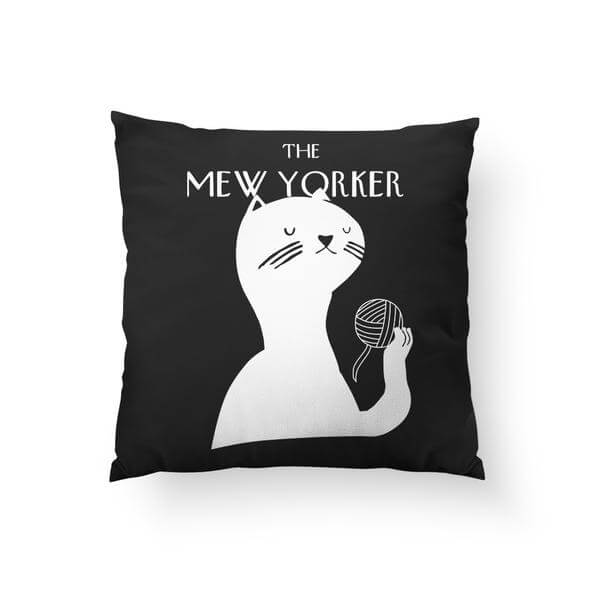 Have you ever heard the phrase, "You can never have too many pillows?" Trust us, it's true. Throw pillows create a pleasant atmosphere in your space. You'll sleep like a dream with enough pillows for a queen, and you'll have something to hide behind whenever you watch scary movies. But don't restrict them to just your bed, throw them on your desk chair or futon to jazz up the space.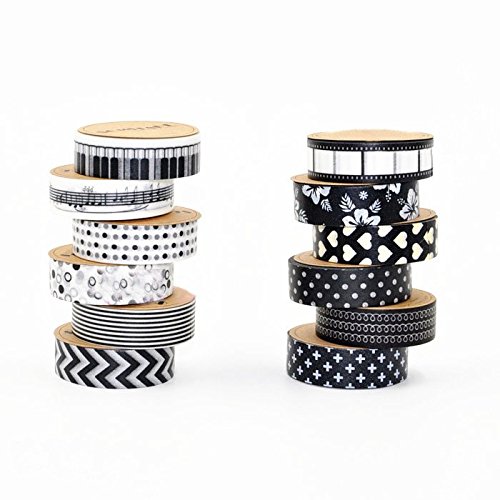 Washi tape just may be the most functional decoration ever. Use it to create a fun border around pictures on your wall or line your desk with it to add color Washi tape can easily customize even the lamest college desk. Washi comes in about a million patterns and colors so everyone can find a pattern and color aesthetic that appeals to them.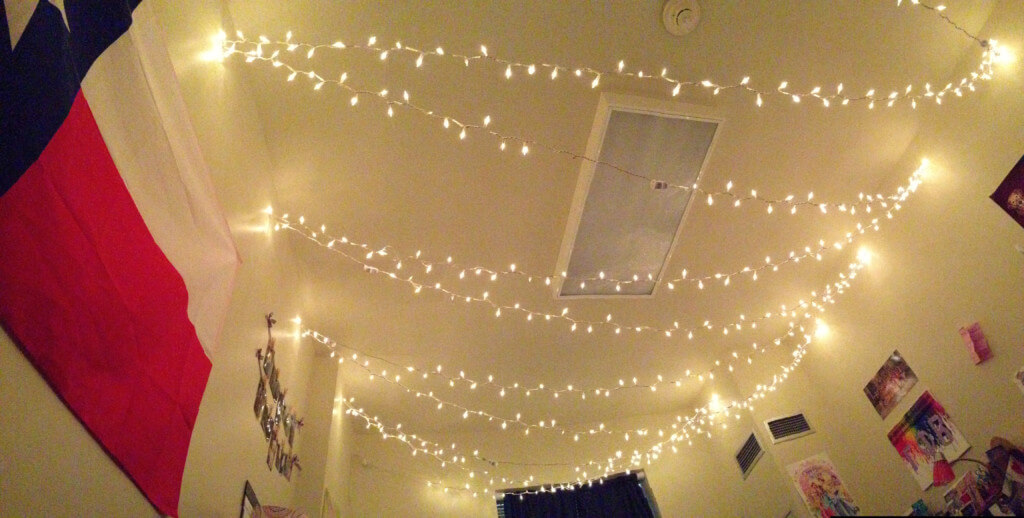 Once again, the Tumblr kids were right. Christmas lights or twinkle lights really do turn your room into a magical wonderland‒even if it's not time for the holidays. Who said twinkly lights were just for Christmas? We'll take the soft glow of the twinkly lights over the blinding fluorescent dorm-room lights any day. "I love hanging small lights because they're calming and a much better alternative to the harsh fluorescent light of the dorm room," Barnard College senior Abby Mendoza said.
7. Intricate Wall Decals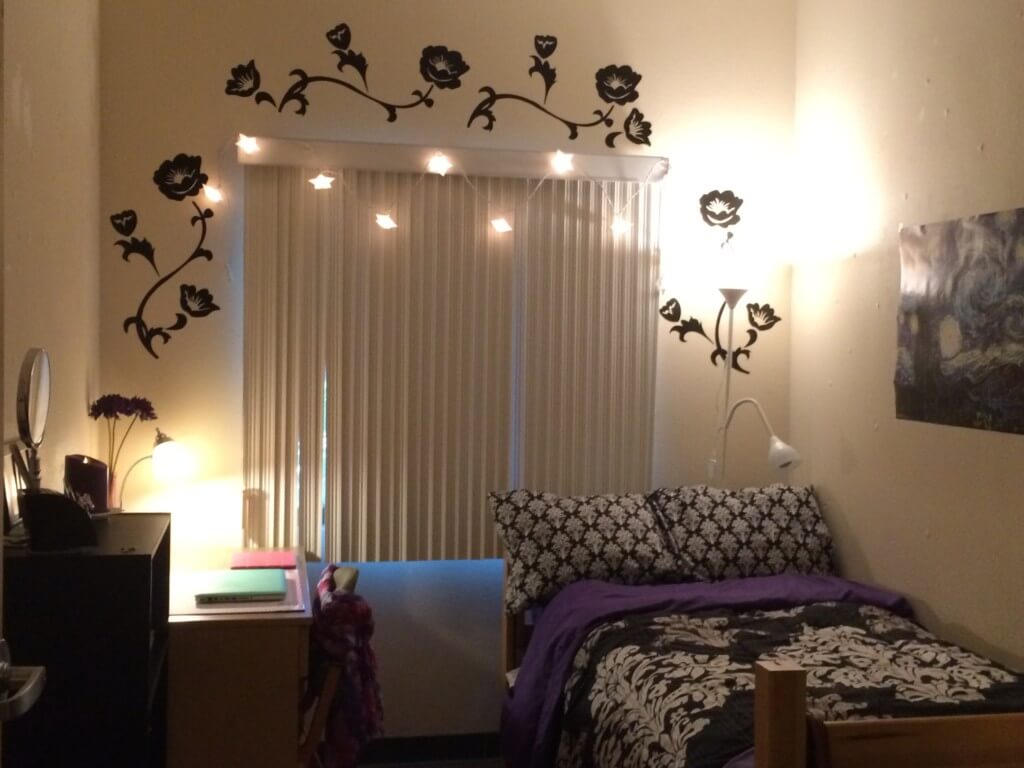 Aside from tapestries and photos plastered all over your walls, add wall decals to enhance your bedroom aesthetic. Wall decals basically serve as a more temporary, smaller, less expensive version of wallpaper. Amazon is a hot spot for cheap wall decals from quotes that will cover a wall to a giant sticker of a beach. And let's be real, everyone would rather be chillin' on the beach than studying away at college.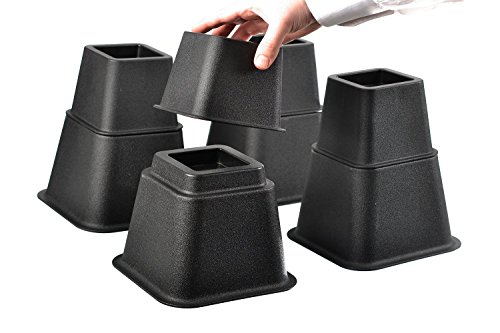 The genius who created bed risers made it possible for you to raise up your bed to create space under your XL-twin bed to store your stuff. Now you can finally keep your room spotless for when your friends come to visit. Some bed risers also come with an outlet so you don't need to go far to charge your phone. You pretty much never need to leave your bed. And you have a spot to quickly shove all your dirty clothes when the 'rents stop by unexpectedly.
9. Low Maintenance Plants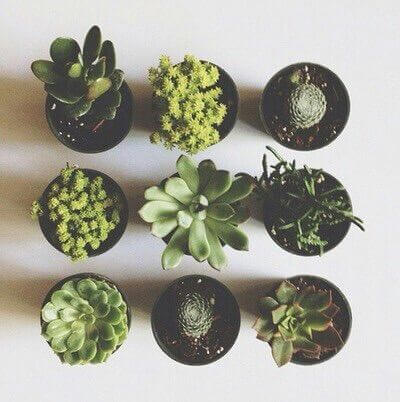 Who doesn't love a good succulent? Well you can get these mini-cacti for only a few dollars and they will substantially up the décor. Your friends will envy all of your plant-life even though you only spent a few dollars. "I like having something alive in my room when finals-week comes and I'm dead inside. It balances out," said University of Michigan senior Sophie Cheng.  Plus, succulents require minimum effort. Some plants act like a pet, requiring constant care and up-keep. Succulents, meanwhile, survive with just a little water and spruce up your shabby dorm room while doing it.
10. Cozy Rugs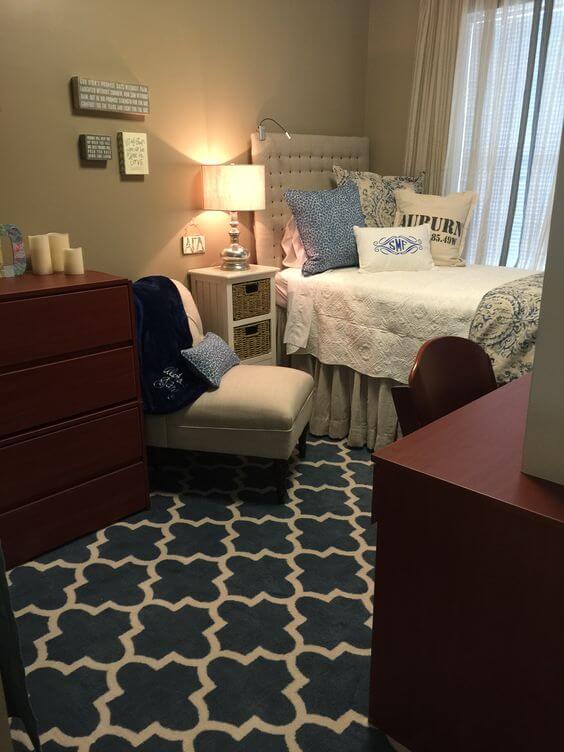 Jazz up the cold dorm floors with a fluffy rug. A rug brings a whole room together and makes the winters a little more tolerable. Just remember to shake it out every once in a while to get rid of the crumbs of your late-night snack attacks. "Michigan gets freezing in the winter, so a nice rug saves my feet from the cold. Plus, rugs let you add your own touch on an otherwise-boring dorm-room," said University of Michigan junior Katie Murloch. Save your feet from the freezing tile and give them something warm and cozy to land on in the morning before you head to those nasty community bathrooms.