The best part about waking up in the morning besides your initial cup of coffee, is stepping into a hot shower. Not only does a warm shower refresh and rejuvenate tired skin, but it helps you think better too. If you haven't experienced a Eureka moment in the shower you've at least you've heard of it. Showering adds more than just suds to your bath time routine. Shower thoughts range from remembering what you forgot to tell your mom on the phone earlier to key concepts for your orgo exam next week, and we know how to keep the creativity flowing.
1. Aqua Notepads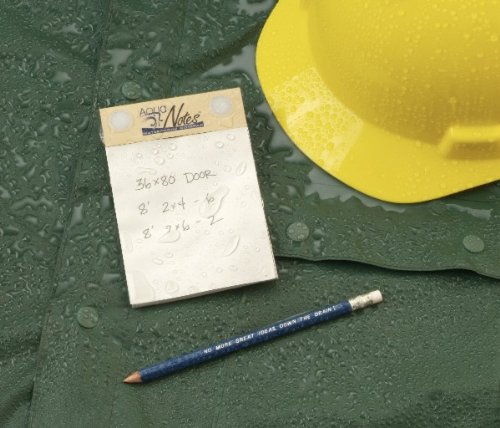 Generally when you shower, you like to brainstorm for things like your 10-page American Literature essay. Unfortunately, the bright idea for the perfect thesis statement is dried away as you towel off post shower. Luckily, there's a clever solution to this problem: Aqua Notes. Aqua Notes are the waterproof notepads that stick to the walls of your shower so you can quickly jot something out before it washes down the drain. Say hello to the most creative thesis statement ever. "This is a great for students," said Mercyhurst senior Kyle Ashburn. "I would use it after a workout in case I didn't jot down my progress," he said. Not to mention, you can leave yourself a reminder for the next morning like taking out the garbage or calling home.
Price: $7.69
2. Feeling blue? Think blue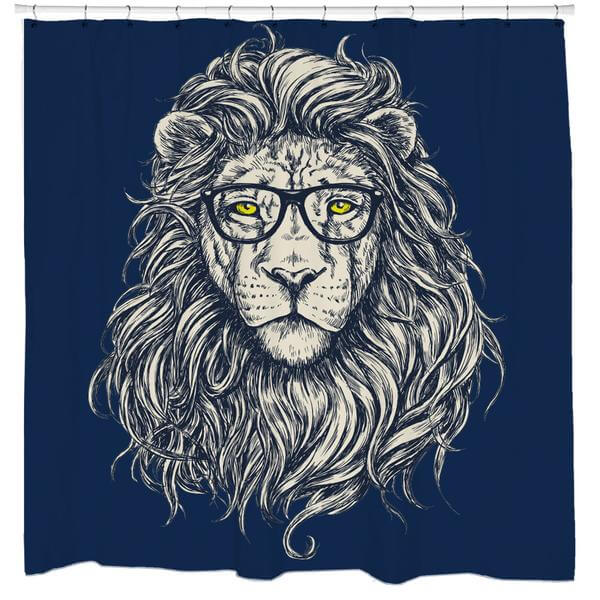 Showers: the time of the day used to collect your thoughts. Nervous about an upcoming test or final? How about that fart you let out in front of your crush? Surprise, surprise…showers are a great place to relax. Especially when you have one of these super cool shower curtains. The color blue creates a relaxing release in your brain, which then allows your dopamine levels to rise. "Me and my roommates have a blue shower curtain right now," said Mercyhurst senior Gianna Gallese. "We're all on a team together so planning out who takes a shower when is important but the blue theme in our bathroom is really relaxing before or after a game," she said. This in turn sparks your creativity. Hopefully this wise lion can help you think of a way to explain how that fart was actually your shoe squeaking off your chair.
3. Bath Bombs forever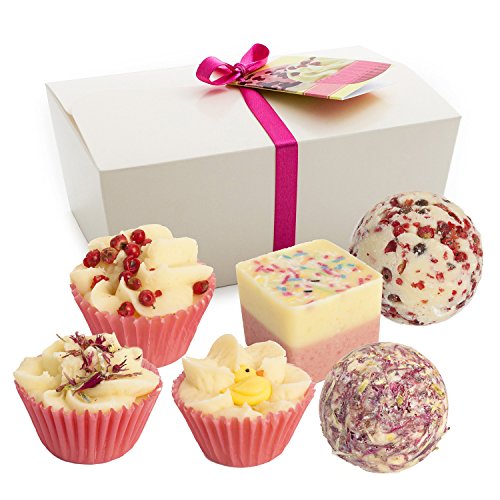 If you haven't tried a Bath Bomb yet, you're missing out. Bubble baths are a staple to anyone trying to spark a creative light. Archimedes was casually lounging in a public bath when he realized that water could help him calculate the density of gold after noticing the water level go up and down as people got in and out of the pool. It may be a stretch to claim that a shower caused his famous discovery, but you can't deny the correlation here. "I buy bath bombs regularly," said CCAC adult student Jill Carter. "It helps me unwind after a long day of classes. My favorite is lavender or vanilla," she said. Even if you don't have a Eureka moment, you can probably solve that stuffy nose issue with a Bath Bomb like these.
Price: $19.99
4. Pinterest-Worthy Ideas All-Around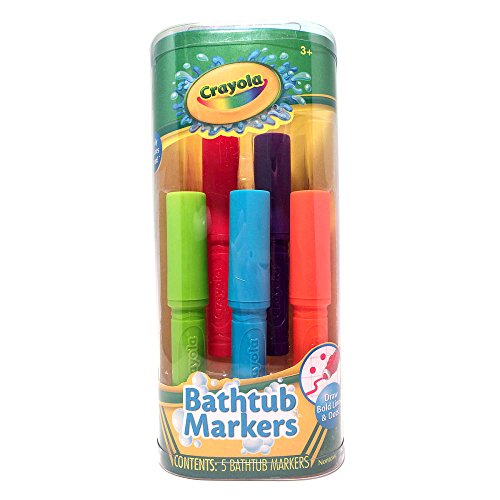 Perhaps you're an interior design major and a project date is coming up. Start planning your new dorm room blueprint during bath time with these cool Crayola water markers. Momma won't be mad when you draw on the tiles with these shower-safe markers. Plus, you'll save paper writing your designs in the shower. Writers' block won't be an issue here with these eco-friendly markers. Art majors unite in all hipster glory, your portfolios start in the shower.
Price: $8.38
5. Sing!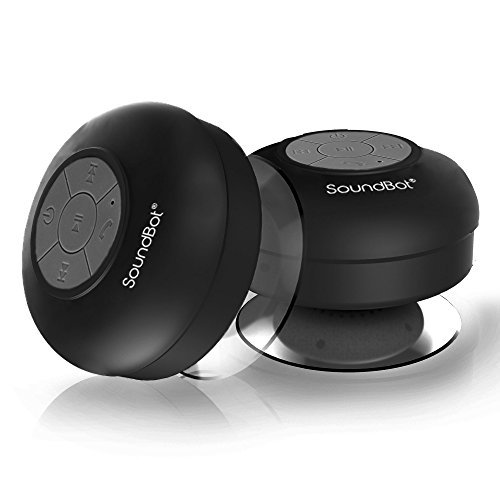 There's a reason why people sing in the shower. Besides the fun you feel when belting out Beyoncé into your loofah, you actually boost your dopamine levels creating a happier you. Your roommates or family members may not appreciate the Adele renditions, but when it makes you 10 times more pleasant all day, can they really complain? If your voice tends to make you shudder or your phone volume isn't loud enough to block it out, try this shower speaker. "I'm in a welding program and usually covered in ash after school. Listening to music in the shower would be awesome," said freshman David Blackhall. With Bluetooth technology you no longer need to worry about keeping rice nearby for the almost-heartbreak of dropping your phone in the tub, or even worse, the toilet.
Price: $10.99
6. Aromatherapy
Some times when college hands you lemons, you can't make lemonade…and that's okay. For those super stressful nights after finals or T-Rex-sized projects, unwind with this aromatherapy showerhead. With smells from Lavender that lulls you to sleep to Menthol that opens up sinuses and relaxes sore muscles. This showerhead provides you with everything a stressed college student could ever ask for.
Price: $64.99
7. Shower Squids
Living with multiple roommates feels a bit overbearing sometimes, especially when it comes to the shower scene. With these suction cup squids, keep all toiletries in the shower and hang them from the wall. What a relaxing shower you'll have when you can admire your organized shower essentials rather than worry about the domino effect after knocking one bottle off the shelf. The best part: they're strong enough to hold the big bottles of Herbal Essence shampoo and conditioner–a blessing for girls with thick hair everywhere.
Price: $4.95
8. Time is Running Out!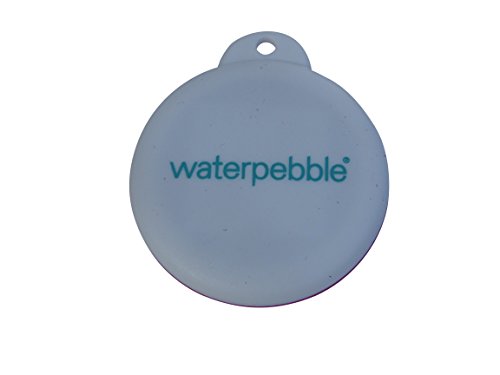 Saving an extra 10 dollars a month on water is pretty important if you live off campus and have to pay rent bills and utilities. To help your diminishing bank account, check out this sweet little orb that works as a timer in the shower. By using the flow of the water, the timer lights up green when it's time to start, turns yellow when you're halfway through and red when it's time to get out. Save water, save the planet and save yourself some extra cash—or just save some hot water for your roommate.
Price: $13.99
9. Bath Time is Me Time
Ever scroll through Instagram and instantly feel jealous of people chilling in their bubble baths with a glass of wine and candles? These suction cup LED candle lights will take the basic bath picture to the next level. Make them float, stick them to the walls and admire their changing colors. Say hello to pretty bubbles that match your wine. No one will be able to top your insta pic.
Price: $9.99
10. It's Still Me Time
But wait, bath time gets even better. If you've got the suction cups lights, why not add a suction cup wineglass holder to your tub accessories as well? Leaving your wine glass on the slippery side of the tub always comes at a risk. "These are so cute" Mercyhurst senior Alyssa Archer said. "I would buy these for my roommates as presents in a heartbeat." Use these craft holders and soak in all the grapes you can ask for while avoiding the experience of shattering your wineglass (and heart) with a misplaced elbow.
Price: $10.97