Girl gangs are in—but let's get real, they never fell out of style. Since middle school, a night of junk food, trashy movies and serious girl talk solidified your best gal pals for years to come. Going over to a friend's house to spend the night sure felt like ultimate freedom when you were 13. But what if I said you can feel the giddiness of the perfect sleepover once more? Bring back the sleepover ideas full of choreographed dances to "The Cheetah Girls" or tacky fashion shows. Of course, silly string and dialing *67 might not cut it for your college sensibilities. We can still revamp your childhood sleepovers to match your college needs.
These 10 college sleepover ideas to make sure everyone has sweet dreams of girl power and fun.
1. WHO TO INVITE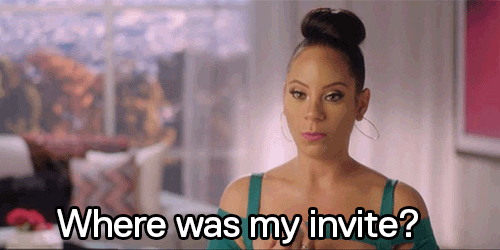 Sleepovers, while exciting, also can cause anxiety for some. Overhearing some other girls planning a sleepover and wondering if you'd get invited will always strike fear in your heart—whether in grade school or college. Thankfully, college forces you to outgrow cliques. Push yourself to invite your best friends and a few new connections you've been meaning to get to know better. The more the merrier.
2. WHAT TO WEAR
Don't fret about finding the perfect Justice bedazzled tee and bangle bracelet combo to wear tonight. An oversized hoodie and some leggings will suffice. If creativity strikes, bring some old tees and use a pair of scissors to spice them up with some clever redesigning.
3. WHAT TO BUY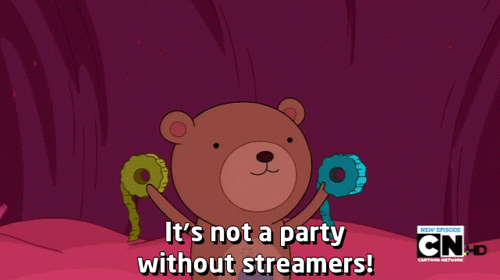 Remember those American Girl themed party kits? The thrill of balloons occupying your otherwise unaltered family room? Decorations add some excitement to the evening, so hit up the spot aisle in Target for some banners or cute straws for your drinks and maybe a fun feather boa or DIY craft.
4. WHAT TO EAT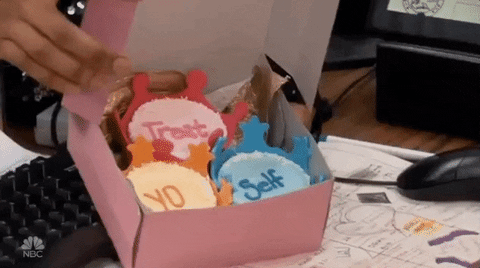 What's a sleepover without the best snacks? Health may take up your weekdays, but a girls' night calls for desserts and snacks. Pull out the classic sundae bar or a smorgasbord of chips: Cheetos, Doritos, Bugles, you name it. You can't forget to break out the popcorn, candy or even candy to mix in the popcorn for movie nights. Oh, and pizza, of course. Looking for a tasty dessert to end the evening? Splurge on a cookie cake. "I would always buy special desserts for sleepovers and that was my favorite part. I used to get chocolate fondue with strawberries and Rice Crispy treats," said Indiana University student Jessica Van Winkle. Let yourself splurge a little, just like you did when you were blind to even the concept of calories or trans fats.
5. WHAT TO DRINK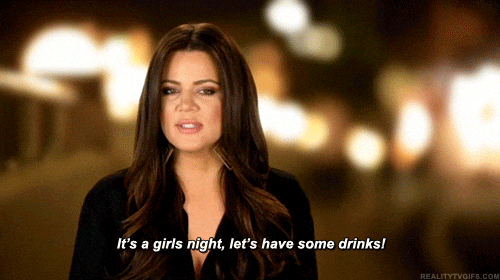 Childhood tastes like fresh lemonade and slushies to me. I can't begin to count the number of times I've forced my college friends to run to Speedway for a 99-cent slushie. A nice frozen fruit lemonade slush in the blender satisfies the craving without the artificial blue raspberry dye.
Looking for something a little friskier for your slumber party? Try a raspberry lemonade champagne mixer for pizzazz. Mix champagne, vodka, ginger ale and some raspberry lemonade concentrate and find yourself with a quick drink.
6. WHAT TO LISTEN TO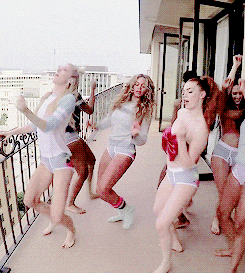 Female power jams bop all night long. Beyoncé, Florence + Machine, Ariana Grande and Lorde all get your girls in the right mood to conquer any night. Throw in some HAIM, SZA and Cardi B while you're at it. Honestly, you can't go wrong with some throwback jams, like the Hannah Montana and Cheetah Girls soundtracks, when making additions to the playlist. If you don't remake the "New Rules" music video by Dua Lipa, did you really succeed?
7. WHAT TO DO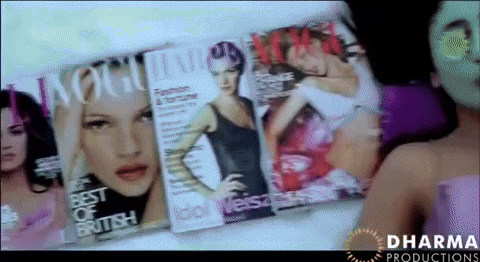 "Beauty" doesn't define your worth, but feeling comfortable in your skin boosts that self-confidence immediately. Blue eyeshadow and overdrawn red lips aren't quite in style anymore. Those Club Libby Lu or Limited Too beauty kits don't cut it anymore (and haven't for a long time), so put on a face mask to feel the toxins of your hectic college life slip away.
8. WHAT TO PLAY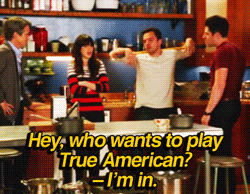 "Never Have I Ever" and "Would You Rather?" still smash at parties, but when the energy needs a revamp pull out Taboo! or Just Dance if you've got them. It was fun then, and it's still fun now. If you're looking for something new, venture to learn the rules of infamous "True American" of New Girl origin or "Fishbowl."
9. WHAT TO SAY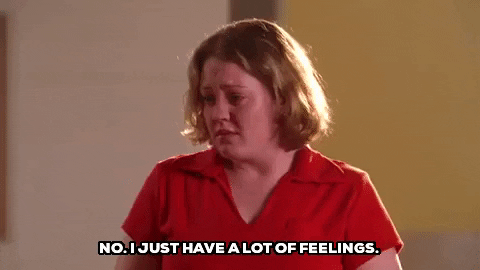 Girl talk has always and will always stay the highlight of the evening. Who doesn't love staying up and giggling until 1 a.m.? But, this time, if a friend laughs too loud, you don't need to worry about parents telling you to stay quiet. Don't limit yourself to just talking about boys (or girls). Set some goals for yourself, discuss what's been bothering you lately and check in with each other. Go around in a circle and write 10 things that define your life at this particular moment down in a journal. It's super fun to reflect on and even better to look back at a few months from now.
"I remember so many times where my neighbors or cousins and I would do spontaneous sleepovers just for fun, and those were some of the best ones. We would stay up 'super late' (probably 1 a.m.) just talking," said Xavier University junior Elizabeth Zalla. Even if you're with your best friends in the whole world, take the chance to ask a new question or listen a little more carefully.
10. WHAT TO WATCH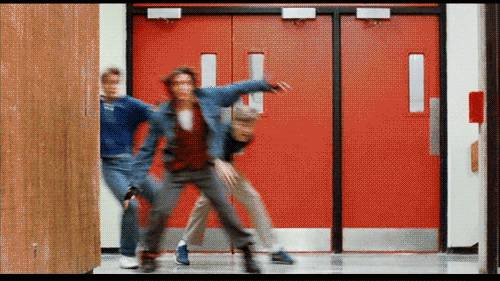 Picking the right movie remains crucial to a successful sleepover. You have to evaluate the vibe. For a nostalgic vibe, watch High School Musical, The Breakfast Club or Mean Girls. For a wistful vibe, watch The Proposal, Crazy Stupid Love or About Time. For an intense vibe, watch Veronica, Hush, or Oculus on Netflix. After these spooky flicks, you'll praise the fact that the RA lives just down the hall. "You can watch all the movies. But you can also watch throwback movies. It's almost like good leftovers. The movies we used to watch are even better now because they're reminiscent," said Indiana University junior Abby Smith.
High School Musical 3 just got added to Netflix. Not that it's a sign, but it's a sign.
11. BONUS: WHAT NOT TO DO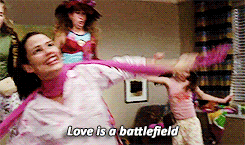 As grown women, we no longer dial *67 to call that really cute boy, and we no longer ask your friend to text his friend to ask if he likes you. We're shooting our own shots tonight. The perfect sleepover can give a sweet release from the pressures of college life. Sure, slumber parties began their reign in your parents' basement, but you can have just as much fun in your dorm room. No matter where or when, a girls night lets you forget your worries and focus on how good life is right now.