We all have those guilty pleasure movies that we turn to when we just need to feel warm and cuddly inside. It doesn't matter if we just broke up with someone, feel a little lonely that day or just want to see the two people we root for end up together because we need that comfort. We know these romantic movies are the ultimate clichés, but we love them all the same.
You won't regret binge watching these guilty pleasure romantic movies during your next lazy day.
1. She's The Man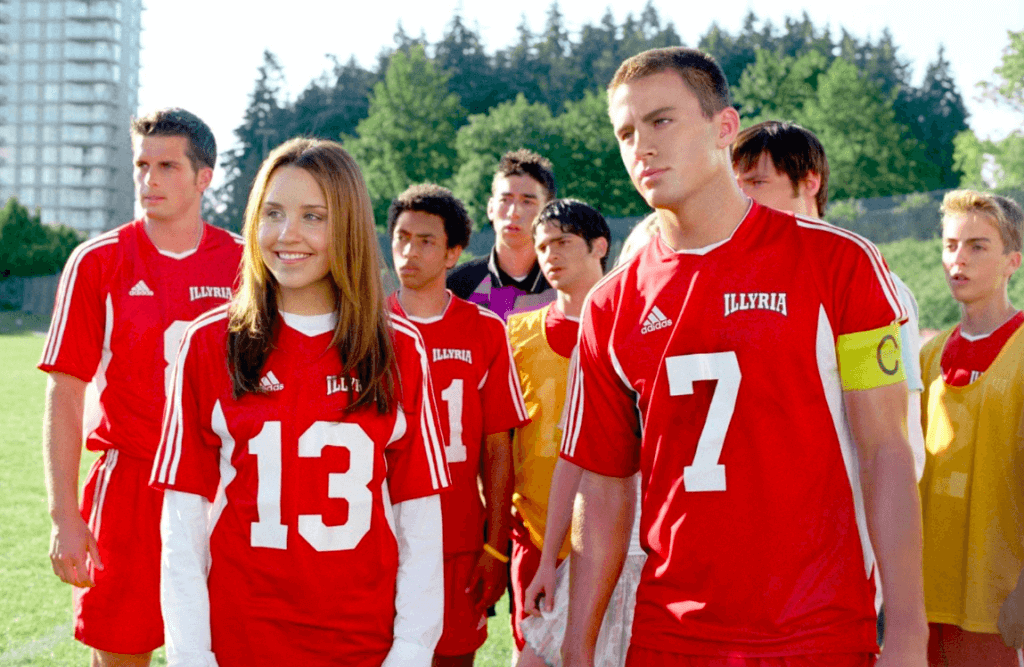 Amanda Bynes and Channing Tatum defined the ideal dynamic duo in this modern take on William Shakespeare's Twelfth Night. We fell in love with Channing Tatum for the first time in 2006 when he played the dreamy, star soccer player at Illyria. She's The Man hits the spot when it comes to all the feelings we had growing up about wanting to be one of the boys because they thought we still had cooties.
2. The Notebook (or anything Nicholas Sparks)
Think back to the first time you watched The Notebook following Noah and Allie throughout their infinite love story. We cried with them. We laughed we them. Hell, we even screamed with them a bit. Nicholas Sparks has this way of tearing at our heartstrings, whether it be with an army man who has to go back to war, or a girl running away from an abusive husband and into the arms of a father of two. Nicholas Sparks entices us so much into his stories that we become a part of them.
3. 10 Things I Hate About You
Before he thoroughly creeped us out as The Joker, Heath Ledger played another kind of bad boy. Kanye would've changed his tune and called "gold digger" on this baddie, because he dated a girl for just for the money (at first). Even with that jerk move, we still rooted for Patrick to get the girl. "The reason 10 Things I Hate About You is so enjoyable is that it was a modernization of Pretty Woman. You get a range of characters that seem stereotypical but with closer viewing of the movie you can see there's more to them. Character development is always important," Florida State University senior Christopher Murphy said. He broke down Kat's many, many walls, and secretly we want someone to tear down our walls one by one too.
4. How to Lose a Guy in 10 Days
Kate Hudson and Matthew McConaughey each have a task to achieve in this movie. She writes a column about how a woman can lose a guy in 10 days, for those of us who just do the wrong things at the wrong time. He tries to prove that he can make a woman fall in love with him in 10 days. Sounds a little complicated, doesn't it? We all come on too strong from time to time, and Andie (Hudson) helps us to recognize our own crazy behavior one love fern at a time. As for McConaughey's character, we come across guys like him that think they're hot shit. Although he turns out to be a good guy in this movie, remember that most of the time, they're just shit.
DVD copies of your girlfriend's favorite romcoms make a great gift for girlfriend.
5. The Wedding Planner
Another one for McConaughey. The Wedding Planner encompasses one of those "I don't want to think about the ending" kind of feelings. When McConaughey and Jennifer Lopez meet, they have an instant connection, but, plot twist, Lopez becomes McConaughey's wedding planner. Dun. Dun. Dun. They struggle with their feelings throughout the movie, and we can all relate because we each have that one person we have a weird connection with. Some of us, the lucky ones, end up with the person they have that connection with, others don't. When Lopez and McConaughey end up together, we celebrate. But what about his fiancée?
6. 13 Going on 30
Middle school sucks for everyone. You struggle through the middle stages of puberty, the popular kids run the school and the not-so-popular kids have to bow to the popular kids' wishes. "13 going on 30 is my favorite movie because it teaches you that no matter how much you want something to happen, if it's not meant to be, it won't. On the other hand, if something is meant to happen, it will," University of Florida senior Mercedes Leguizamon said. We all wished we could fast forward to adulthood where popular kids and not-so-popular kids don't exist. Jenna did, but she found it wasn't as easy as it seemed.
7. Grease
The bad boy and the nice girl. So cliché, and yet so real. We want to feel like we can fix the bad boy, or maybe we need them to fix us because we want our own wild side. Everyone wants to be a baddie, even Sandy. I mean, hello, you see at least 10 girls try to imitate her black leather outfit and red pumps annually for Halloween. She wanted to be a baddie, and he wanted to be a sweetie. They brought both of those out of each other.
8. When Harry Met Sally
A classic "men and women can't be friends" movie. "It's the perfect rom-com: Reoccurring jokes, a cute dynamic, the diner scene. There are very few movies in this genre that are as memorable as When Harry Met Sally," recent UF grad Jessica Gomez said. Harry and Sally fight over the fact that men and women can't be just friends, without some sort of sexual tension amounting. Some people will stay thinking men and women can't stay friends, and other people will stay trying to prove that men and women can stay friends. Chances are though, if you don't think the two can be friends, you have feelings for one of your bros.
9. Pretty Woman
Julia Roberts and Richard Gere epitomized the transformation tale in this 90s rom-com. She, a hooker, fell in love and kissed one of her clients. He, a nasty business man, becomes kind-hearted. Every person we come across in our lives teaches us something, whether it be that maybe we should break our own rules sometimes or if they show us another way of going about our lives than our usual standard, somewhat messed up way. Vivian and Edward personify that perfectly, and will make you swoon in the process.
10. Crazy, Stupid, Love
Crazy, Stupid, Love gave us our first glimpse at another dynamic duo, Ryan Gosling and Emma Stone. He plays the bad boy who's simply too charming for his own good. She plays the girl that he actually falls for. "First off, Ryan Gosling. That should be reason enough. Secondly, I love the different stories and how they connect at the end. It's nice to see how a guy goes through a divorce, and you get to see his side of rejoining the dating pool. His character development is awesome," said UF junior Cristina Delgado. "It's a hilarious movie that's different from most rom-coms. It isn't too romantic where it's just annoying. They did a great job with this movie." It helps us feel better about the mess of our own love lives because if hot people like that have messy love lives too, then we might look just as good stumbling through ours.
11. La La Land
https://www.youtube.com/watch?v=SKDnPGD8CIw
Spoiler alert: I will tell you right now that they don't end up together, and IT WILL BREAK YOUR HEART. I'm fine. I'm fine. Although this movie doesn't have the happy ending you want, at least not entirely, Sebastian and Mia's love story defines an epic romance, a romance everybody dreams of and hopes to end up with someday. "La La Land has a much colder, yet more beautiful romance that is more true in real life than it is in fantasy," Florida International University senior Jonas Erthal said.  They met. They didn't instantly connect, but over time, they developed a special love that only happens in the movies, fooling us into believing our lives, too, can end up like the movies.
12. Beauty and the Beast
After being kidnapped by the Beast, Belle begins to see beyond his scary exterior and into his warm heart. She falls in love with the real him, not simply what he looks like. We see this in our lives when we see people that may seem "too hot" for someone, or when people are so shallow they can't look past the looks. "Beauty and the Beast for sure has to be one of my guilty pleasures, any Disney musical really, but especially Beauty and the Beast because it's the first musical I was actually in. Even to this day, I still get butterflies and a little emotional whenever I hear the overture of the movie," FIU senior Brittani Garcia said.
13. Nick & Norah's Infinite Playlist
Nick & Norah's Infinite Playlist encompasses love and adventure. Nick and Norah go on a search for Fluffy, their favorite band's secret show. They run around New York City searching for clues about the whereabouts of the show and Norah's drunk friend, Caroline. Don't we all want to be swept off on an adventure with a knight? The end goal doesn't matter as much as everything you do along the way.
14. 50 First Dates
Adam Sandler won our hearts over again when he fell in love with Drew Barrymore despite her short-term memory. He went above and beyond to get her to fall in love with him over again every day. In the bottommost part of our hearts, we want someone to put that much effort into us. But in reality, we can't even get our crushes to text us back most of the time. Tragic.
15. The Proposal
Sandra Bullock and Ryan Reynolds showed us how similar feelings like love and hate actually are. You can love and hate someone at the same time, but your true feelings depends on which emotion outweighs the other. It may be which feeling outweighs the other in one moment and which one outweighs the other. You may hate someone because they drive you crazy, but in some twisted way, that makes you love them.
16. Silver Linings Playbook
Silver Linings Playbook follows the lives of Pat and Tiffany. Pat has just been released from the psychiatric ward and hopes to reconnect with his ex-wife. In the process, he meets Tiffany who promises to help him get his wife back if he'll enter a dance show with her. Pat and Tiffany get close as they train for the competition, but they struggle along the way because they both have a little crazy in them. "Definitely a must watch for rom-com fans. The story is pretty awesome. These two people who are struggling with great personal issues find each other and through their friendship cope and heal, and realize that they are meant to be," said UF senior Steven Baldizon. In the end, we just want someone to love even the craziest side of us, like Pat and Tiffany were able to do.
17. The Lake House
This inception of a movie follows two people who fall in love via letters, only to find out one of them lives two years into the future. She lives in the future and he lives in the past. In the end, they finally meet two years into his future, which is then her present. "The Lake House is one of my absolute fave rom coms really because it's not a traditional love story. It has some of my favorite actors in it (Sandra Bullock and Keanu Reeves), and it's definitely a guilty pleasure because I always get emotionally invested into it thinking I'm somehow part of it, and I [bawl] like a baby every single time I watch it, no shame," UF senior Natalie Balmori said. This love story defies the laws of time and love, making it the kind love that can defy anything, which in turn encompasses a love we all want.
18. Friends With Benefits
https://www.youtube.com/watch?v=iJS-wWqVAyk
Friends with benefits, no strings attached and open relationships don't normally work out. One person always develops feelings and the other doesn't in most cases. But in some rare and lucky cases, the friend you once benefitted from becomes more than that. But more often than not, friends with benefits don't work out in the end. "Mila Kunis is a literal angel, and I feel like that's secretly what I hope my life will turn out to be like," UF junior Katie Campione said. This movie gives those of us stuck in a friends with benefits relationship hope that maybe we, too, can end up with our friend. Don't hold on to that too tightly, though. It doesn't always happen that way.
19. Along Came Polly
Reuben and Polly reunite at a party, where Reuben both adores and is repulsed by her free-spirited ways because of his neuroticism. They start dating and little by little start to see how extreme their differences are. But in the end, they look past the differences and love each other anyway. This shows us we don't have to be the same as our S.O. In fact, the relationship is more interesting if the differences remain.
20. A Cinderella Story
Hilary Duff and Chad Michael Murray warmed our hearts with their modern-day Cinderella story. We like to see the dorky girl get the popular dude. It causes us to feel all warm and fuzzy inside because we all have dorkiness thrust upon us. This movie gives us this feeling that someone out there will love us despite the things we feel self-conscious about. "A Cinderella Story was one of my favorite movies growing up. It taught me that you can't always control everything that happens to you in life, but you can control how you react to things," UF senior Paulina Rios said.
21. Made of Honor
The best friend falls in love with the best friend. It isn't the end of the world. But when you go to tell your BFF how you feel and find out they just got engaged, that's worse. McDreamy had to face that in this movie. And as the best friend, Michelle Monaghan asks McDreamy to be her Maid of Honor/Best Man. Ah, the ironies. Moral of the story? Don't wait till the day of your best friend's wedding to tell them you love them.
Ready for your next binge sesh? You'll need these for the perfect romantic movie marathon.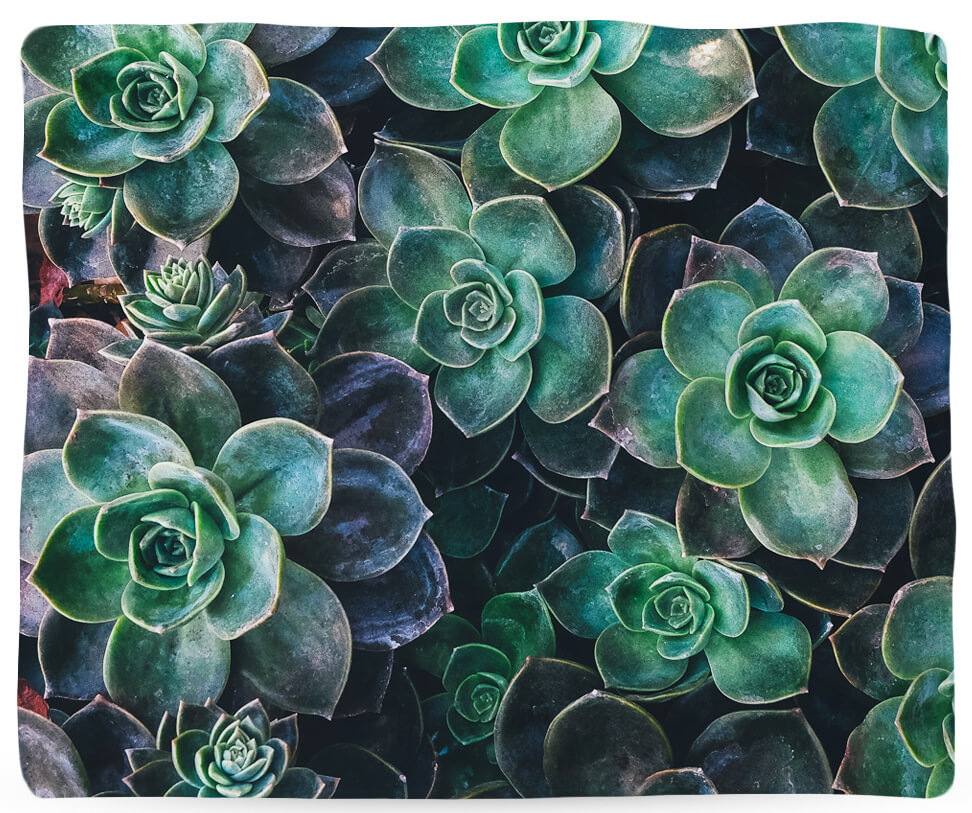 Blanket: $49.99-$65.99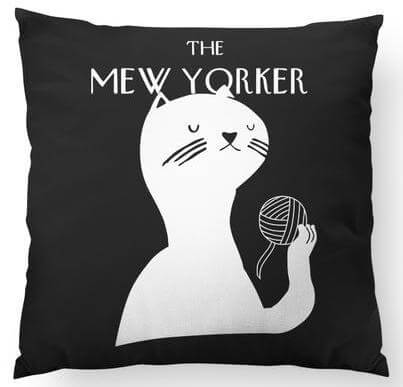 Throw Pillow: $32.99-$44.99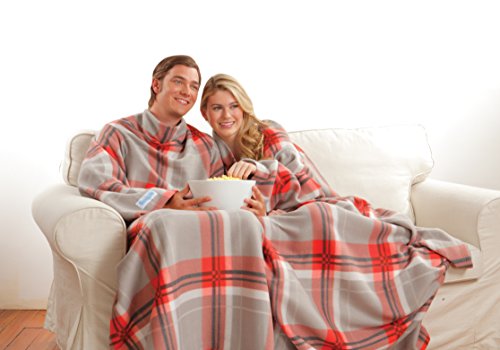 Snuggie
: $22.99