All-year-round students graduate from colleges and universities with business degrees. As graduates enter the next stages in their lives, some students have a job lined up, some have an internship and some students just simply graduate. So, what makes it worth it? What do they gain from a degree in this field?
It depends on which student or graduates you ask. "I absolutely loved business from the first time I studied it. However, I always wanted to be an ESPN reporter ironically," Syracuse University senior Samantha Walters said. She explained that for her, going down the business road began in high school with exposure first through the Distributive Education Clubs of America (DECA), a nation-wide program.
Walters began her college journey looking to go down the path of becoming a broadcast journalism student at the S.I. Newhouse School of Public Communications. However, she decided to go to Whitman School of Management once she realized she was no longer interested in journalism. "When I came to Syracuse and I was like 'Oh I want to go into broadcast and all of that' and I did Citrus TV and was like 'Oh I do not have the personality for this at all and transferred into Whitman,'" Walters said. After becoming a student at Whitman during her freshman year, it all began to make sense about what she wanted to do and why.
She had a conversation with a professor who told her something that she didn't know yet about herself. "I never took accounting until I got to college, and my first accounting class my professor sat me down afterward and was like 'You don't know it yet but you're going to become an accountant' and I was like okay, whatever you say," Walters recalled. Walters already has a job with an accounting firm waiting for her upon graduation and knows the date and location.
She does recommend that even with her success to always check with an advisor to make sure you receive the right academic support and graduate with all the right tools needed to land that first job without having to play catchup later.
So, why gain an education in this area? What makes it stand out from the rest? "I am a firm believer that no matter what you're going to do, you need to understand business," Syracuse University Professor Maryann Pointek Monforte said. Many factors go into deciding what to study, especially in business.
Check out these amazing jobs for Business majors.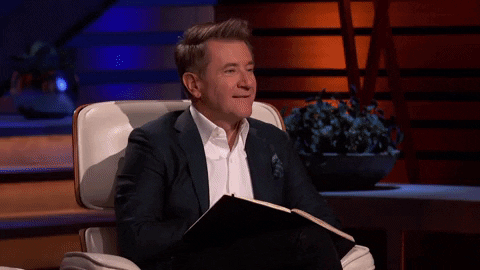 What makes this career path unique aside from choosing your own hours? You determine what success means in terms of the money made. It comes down to your work ethic and passion for that business. Some of the most successful entrepreneurs make an average of nearly $160,000. Some of the smallest run in the $10,000 amount. Know that the amount of money you get paid for your work doesn't define who you are as an individual.
2. Project Management
This person leads a group of people on a particular task for the company. Project managers plan out the logistics as well as make sure every aspect of the project works well in an efficient manner. However, it also means a lot of time spent working. Anyone looking to go for a position like this needs to know what to expect. The average salary of a project manager reaches to nearly $100,000. Project managers hold a lot of responsibility and play a key role in the company they work for.
3. Accounting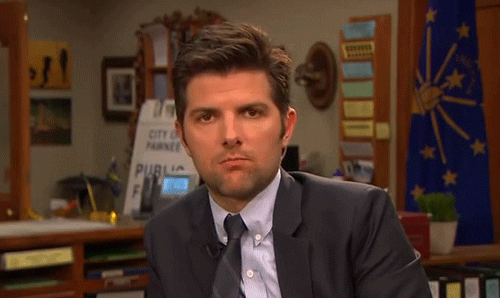 By the time April 15 comes around, it helps to know that you have the right numbers in order to make both you and the IRS happy, hence why an accounting career never gets old. For those that love crunching numbers, a career in this sector leads you to many different places including entrepreneurship. The average salary for an accountant estimates at over $90,000. A flexible work schedule combined with the workload for that salary motivates anyone on a Monday morning.
4. E-Commerce
A career in this field involves wearing multiple hats in order to get the business off the ground. You design your site and remain in constant contact with your customers. The average pay of a successful e-commerce business begins at nearly $130,000. The salary seems fair with all the work being put in.
5. Finance Anyone who studies finance and makes it a career may take on an advisor position. Working in this field, you help those in need of counsel before making a financial move. You may provide guidance on an international level or domestic policy. Your knowledge helps to ensure that people follow the guidelines their company is supposed to. The average salary ranges from $55,000 to over $100,000, making the world of finance that much sweeter.
6. Analyst
Nearly every aspect of the business world requires an analyst. This position helps a business at crucial times, especially right before it has to close its doors. Analysts help a business figure out its problem with the hope of finding a solution, rather than closing unless that becomes the only option. Similar to an investigator, a hired analyst gets to the truth of a business's strengths and weaknesses. The average salary starts at over $80,000. The salary alone seems like a fair reason to give educated advice.
7. Human Resources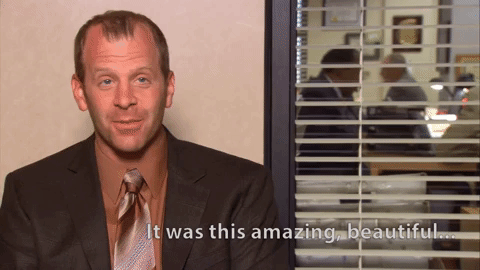 When needing someone to keep the interactions between employees at ease, Human Resources enters to save the day. This aspect of any company works on the logistics of hiring a new employee, and they make sure daily operations are done in a healthy manner. The average salary begins at $80,000. As the bridge between corporate and its employees, you play an important role in a business's communication.
8. Business Strategy
When working in Business Strategy, you focus on constructing pitches and getting approval on it before it can be formally presented to the world. The average salary for a business strategist falls at over $120,000. For anyone looking to do this kind of work, you need to have proper leadership skills as you are put in charge of a team or project.
9. Computer Sciences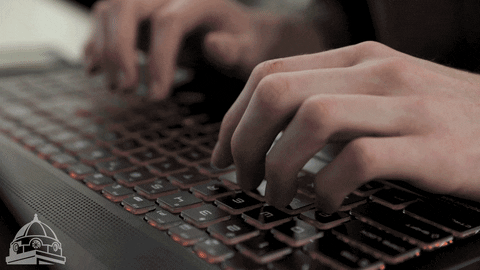 Whether you're in love with coding or building parts for a computer, computer science is the dream field for you. As a computer scientist, there is one easy fix for all of your problems: technology. You work to develop websites and program software. The range in salary falls between over $70,000 to over $200,000. Oh, the many ways to get out of debt after college.
10. Marketing
When thinking of how to get one's message out there about a particular product, it all comes down to this profession. You work to make sure a product or business is constantly talked about and seen in many different capacities such as radio, online, print and television ads. You want your work to be part of the public discussion. The average salary for this is estimated at over $110,000. Marketing leads you into the fields of business and communication.
Still considering whether or not pursue a career in business? Continue researching. Remember that business is similar to life in that flexibility helps. "I think it's pretty cutthroat to begin to pursue. I think in my experience students tend to be quite competitive, which I really wasn't prepared for coming here but I feel like I adjusted to it quickly," Genna Williamson said, senior at the Martin J. Whitman School of Management at Syracuse. A degree in this field opens up a world of opportunities for those with a passion for business.