During grind time at school, you don't want to waste an hour preparing "real food." Instead, spare less than 15 minutes on a quick bite. Known for its fast pace and its wide variety of cultural foods, Miami houses a bunch of places for you to try. From the Hispanic croqueta and cortadito to the improved cookie and donut, you can get a ton of different snacks in this city. However, if you do not know where to start, this list just made your job a whole lot easier.
Find sweet and savory goodies at these 10 places on and off Florida International University's campus.
OFF-CAMPUS
1. Night Owl Cookies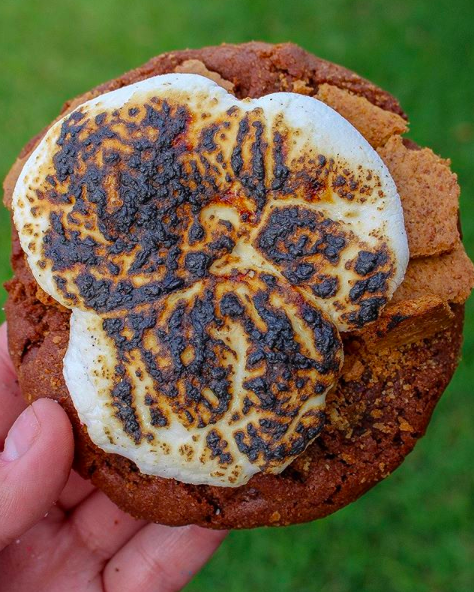 Two words: cookie heaven. Only a block away from FIU, Night Owl Cookies holds fame in Miami and beyond. In 2018, Postmates named Night Owl its second most ordered restaurant in the country, according to Forbes. Don't miss out on signature cookies like the nostalgia–inducing Samoa cookie and the delicious guava and white chocolate Ave Maria cookie. "I've always loved Girl Scout cookies so when they came out with the Samoa cookie I was hooked. I usually wait for Girl Scout cookies to come around but now Night Owl fuels my addiction year round," FIU junior Eric Jimenez said. You can also order yourself a cookie shot—a cookie baked into the shape of a shot glass—filled with milk. Night Owl closes at 2 a.m. on most nights so definitely pass by for a late night treat.
2. La Carreta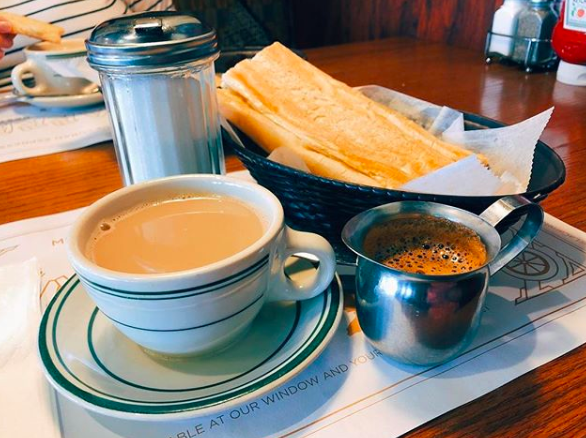 Friendly servers, Cuban nostalgia and the classic Miami cafecito—La Carreta has all you really need in the morning before your painful 8:30 a.m. class. The hustle and bustle of the cafe during breakfast time embodies the Miami lifestyle in every sense. The people in Miami rush last minute to everywhere they go so your morning Cuban toast and omelets come out within minutes of ordering. "The people at La Carreta and I know each other on a first name basis since I go there every day for my morning coffee," FIU junior Andres Azel said. Go to the counter and order the Carretero breakfast for eggs (fried or scrambled), crispy bacon and unforgettable croquetas or go after class for an authentic Cuban pastry (guava, cheese, beef or even guava and cheese).
3. Mojo Donuts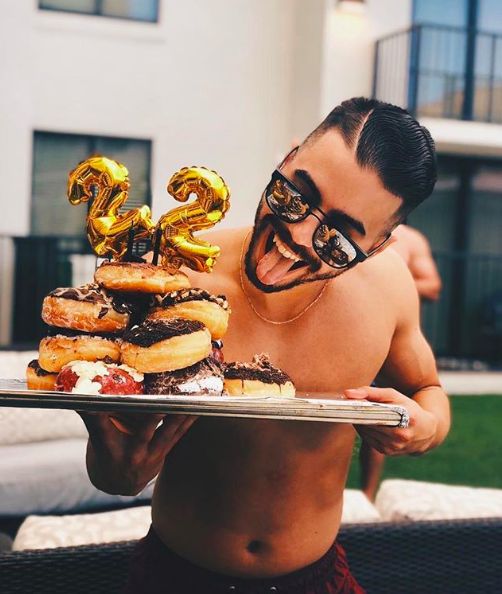 If you need a sugary stop, try Mojo Donuts, where you can get huge gourmet donuts. With a variety of classics like the rich strawberry cheesecake donut, Mojo also has unique favorites like the Abuelita Arroz con Leche (Grandma's Rice Pudding) donut and the Nutella Bacon donut. They even have a Creme Brulee flavored donut. Plus, these made-to-perfection donuts add an unbelievable pop of color to your Insta feed for even more likes. The location nearest FIU on Bird Road and SW 87th Avenue houses a special addition to the menu: fried chicken. Reward yourself after a rough day at school with crispy chicken and a sugary donut. You earned it.
4. Publix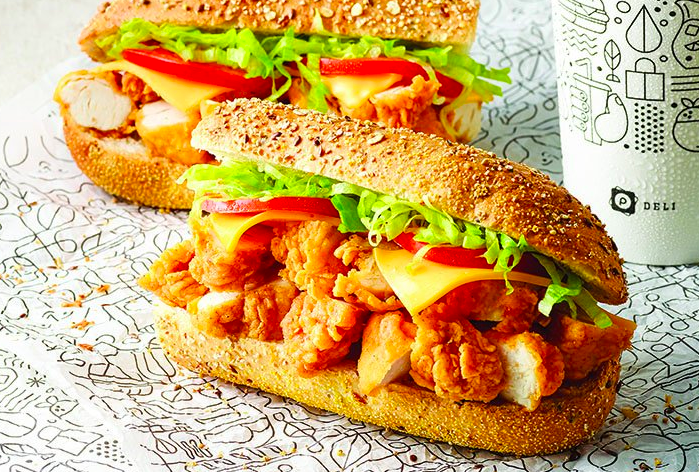 Publix makes living in Florida 100 times greater. Better yet, as an FIU student, you can go to the one across the street and make it back to school without breaking a sweat. Publix has it all: some groceries, a deli and a bakery stocked with pastelitos and Jamaican patties. "A chicken tender sub tossed in buffalo sauce and extra pickles is usually what does it for me. This sub checks all the boxes: delicious, comforting and affordable," FIU sophomore Jose Villavicencio said. Known as "pub subs" to locals, subs at Publix kill that after class hunger. Aside from that, pub subs go on sale frequently at $5.99 for a whole sub, and the hype got them an entire Twitter account: @PubSubs_on_sale. Scroll through Twitter for the latest deal.
ON-CAMPUS
5. Taco Bell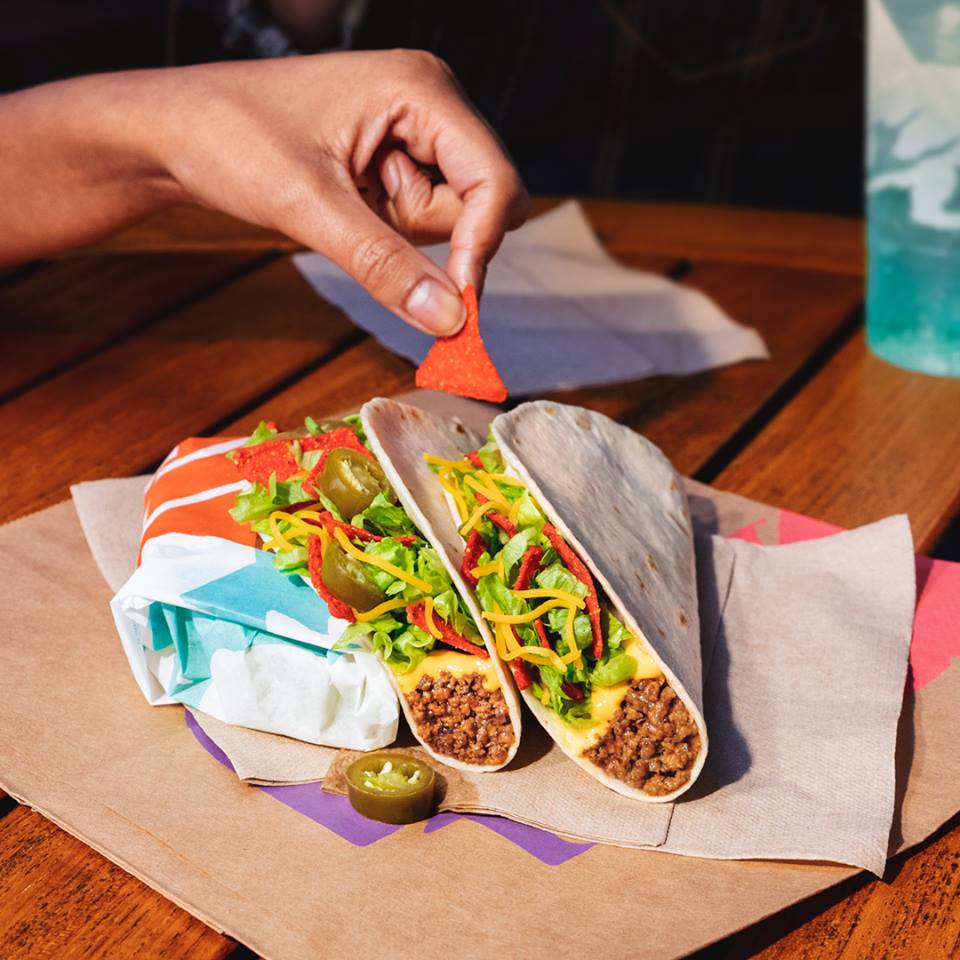 I'm gonna cheat on this one but for good reason. With one on-campus and off-campus just a block away, getting a taco gets easier and easier regardless of what part of campus you study on. The drive-thru comes in handy when rushing to and from class. Some of the highlights of the menu include nachos and burritos but you can't go wrong with a taco. Taco Bell serves every taco you can dream up: soft, hard shells, chicken, beef, steak and incredible toppings. Aside from that, they have Doritos flavored shells to really excite your taste buds. "The Doritos Locos taco is absolutely delicious, and not overly filling, while the frozen Baja Blast is the perfect drink to sip on while walking around campus on a hot day," FIU sophomore Domenica Roldan said. Grab something spicy on your way to class for a happy tummy.
6. Vicky's Cafe at the Frost Art Museum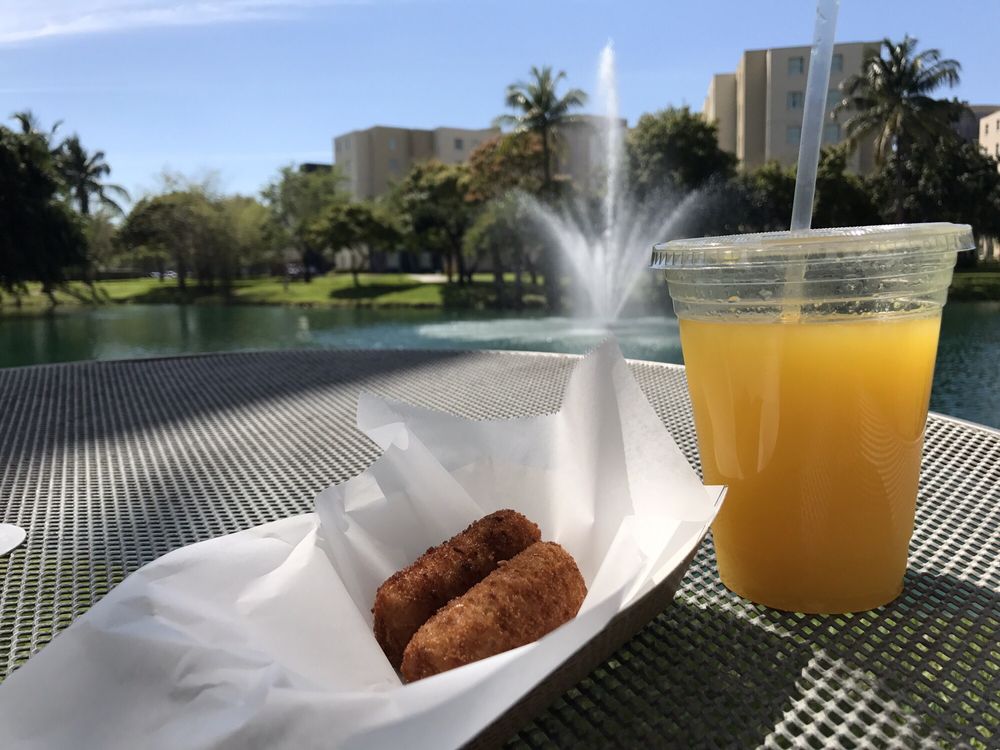 Located right on campus, Vicky's Cafe does Hispanic food justice with its delicious croquetas and tequeños. Within minutes of ordering, you can devour your snack. "Whenever I go to Vicky's, I usually get tequeños cause they're usually ready once I'm there. They come out quick, tasty and fresh," FIU junior Andres Coronado said. Enjoy the cheesy and gooey flavor of a tequeño and the soft bite into a warm ham croqueta. Quick service, a convenient location right on campus and a menu stocked with tasty Latin treats such as empanadas and pastelitos put Vicky's at the forefront of places to eat in Miami. You won't regret this stop on your way to class.
7. Pollo Tropical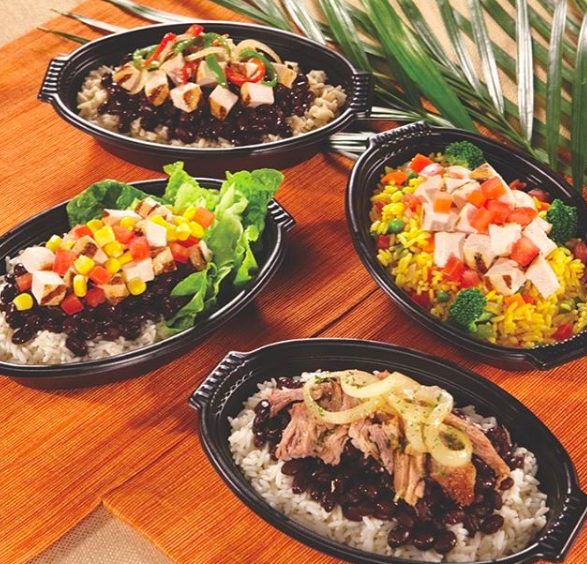 Right at Graham Center, a pit stop at Pollo Tropical deems necessary when you need something quick but fulfilling. Try a custom built Tropichop or a small side order of yuca frita. Choose from various meats, veggies and other toppings, such as corn and tomatoes on pork or white rice and black beans, for a personalized Tropichop that fills you up. Pollo Tropical caters to everyone's preferences with their wide variety of dipping sauces including cilantro garlic, curry mustard and pineapple rum. "Tropichops are the perfect size to keep me going for the rest of the day. But if I want something really small, the little yucas fritas with cilantro sauce are my go-to snack," FIU sophomore Elaine Arias said. This Florida food-chain nearly guarantees satisfaction with its authentic Caribbean flavors and island-themed decor.
8. Tropical Smoothie Cafe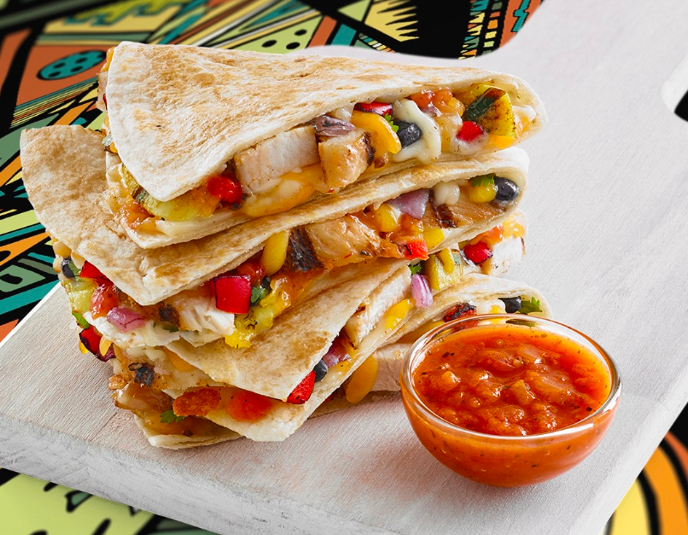 Despite its name, Tropical Smoothie serves way more than just smoothies; order just about anything from wraps to quesadillas to sandwiches. If you want it, then Tropical Smoothie has it. "Usually I go for a chicken bacon ranch flatbread because it's the perfect combination…filling but healthy at the same time. On top of that, it's close to the gym so it's perfect for a post-workout meal," Roldan said. The menu shows a rainbow variety of smoothies ranging in flavors from peanut to spinach to mango. Try the Organic Apple Acai smoothie for a healthier option or treat yourself to a tropical-inspired Piña Colada Island smoothie for a sweeter taste. For an even faster experience, Tropical Smoothie offers online ordering. Located right near the law school, walk by and satisfy your cravings with a creamy smoothie.
9. Jamba Juice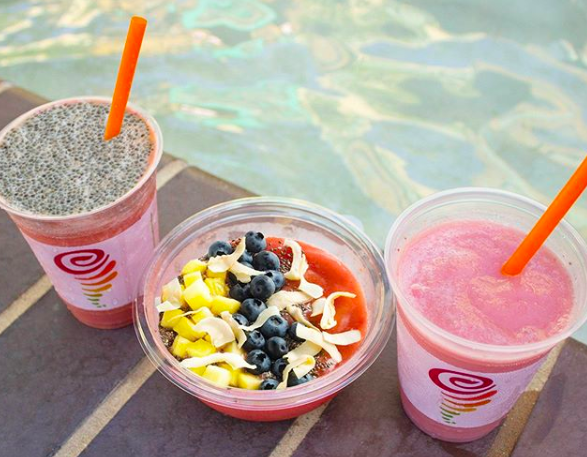 Travis Scott said it best: "LaFerrari to Jamba Juice." Even better, FIU has one at Graham Center. Feeling tired? You can get yourself a juice, smoothie or vitamin shot for a healthy wake-up call. "The first time I had a ginger shot from there, my soul crossed over to another dimension. Every day after class, I hit up Jamba Juice, for my classic greens and ginger plus bee collagen to get through my day," FIU sophomore Celina Montero said. Aside from smoothies and juices, Jamba Juice also serves healthy bowls and snacks that satisfy anyone's hunger. If you consider yourself a health freak, Jamba Juice does it all. You can add vitamins, proteins or whole food boosts like zinc and ginger to any smoothie. Pair an Apple Cinnamon Pretzel with a peanut butter and banana protein smoothie for a filling afternoon snack.
10. Dunkin' Donuts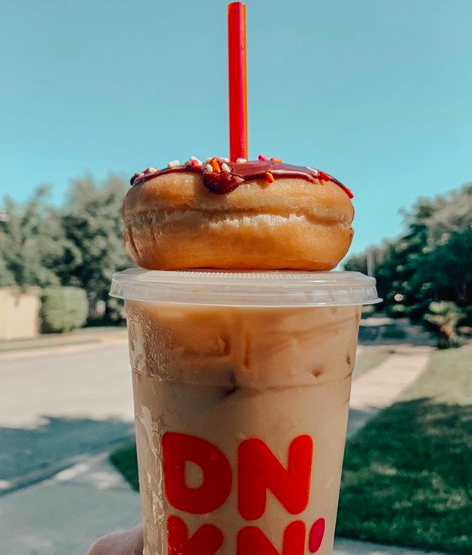 A cheaper and faster alternative to Starbucks, Dunkin' whips up the perfect breakfast bagel or croissant on your way to your first class. You can order coffee to wake up for the day and get it made in just about any way that you want. Iced coffees on hot Miami days hit differently. Add a blueberry, coconut or raspberry flavor shot for a sweet change. Dunkin' also caters to the tea lovers out there with black, green and sweet teas to choose from. Plus, a donut can't hurt every once in a while. If you have some downtime, stay for a delicious double chocolate donut and a study sesh.