Let's face it, after a day spent in Los Angeles eating at the latest brunch spot, hiking up the Hollywood hills and taking selfies in front of iconic murals, you still feel as though you've missed something. This 'something' translates into the bounty of festivals that take place throughout the year, offering you the community and social interactions that sometimes seem impossible in a city as big as L.A. Thanks to L.A's diverse niches of cities, these festivals (along with many others not listed) can cater to just about any hobby, community and interest you have.
Get out there and explore the city of Los Angeles for yourself.
1. L.A. Times Festival of Books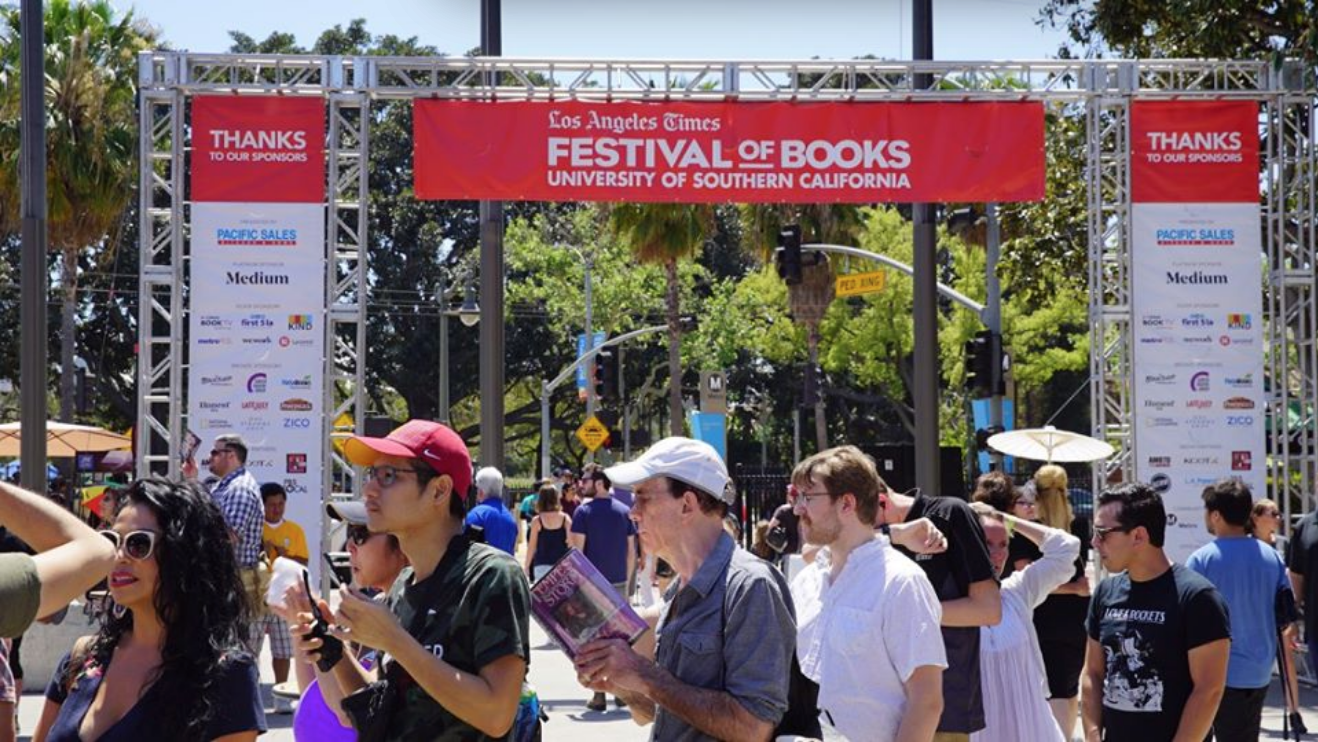 In an era of famous kid Youtubers and the new iPhone 11, a festival glorifying books paints a promising picture. The largest festival in the U.S centered around storytelling, the L.A. Times Festival of Books offers a weekend where writers, poets, artists, filmmakers, musicians and emerging storytellers gather to celebrate literary culture. USC and The Los Angeles Times hosts this festival, one filled with performances by the USC marching band, live book readings, author interviews, and of course – books. "I went to a panel about LGBTQ+ writing for young adult fiction and learned a lot hearing the authors talk about what their literature meant to them and their young adult audiences," said Ellen Mei, a fourth-year student at UCLA. "I spent a lot of time walking around looking at book vendor stalls, seeing what books were popular, and a friend I went with got to visit an author whose work had recently helped her through her grieving and told her about how much it meant to her. Overall it was fun and I felt like It was a good experience to feel more connected with the things I like reading."
With the chance to purchase signed copies of some of your favorite books and the debut of entirely new titles, this festival offers a unique, once a year experience. More so, the schedule features special talks ranging from graphic novels, young adult fiction and even political topics — anything to satisfy the knowledge enthusiast in you. The Festival of Books proves as a one of a kind festival worth checking out as L.A.'s efforts to bring back literacy thrives.
2. L.A. Korean Festival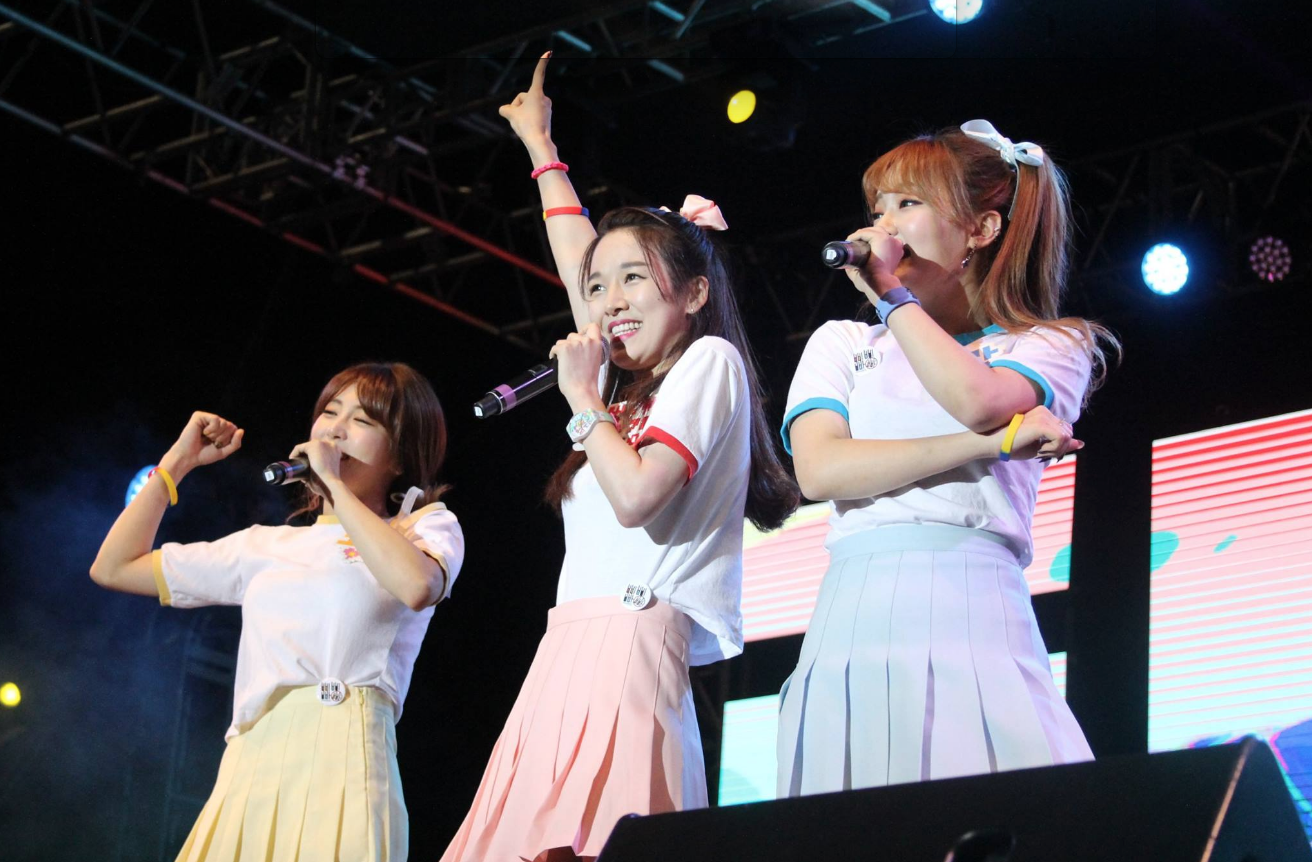 Looking for a chance to nibble on homemade Korean rice cakes, polish your amateur K-pop dance moves AND purchase skincare facemasks all in the same day? Thanks to L.A.'s culturally diverse pool of residents, the L.A. Korean festival makes up one of many festivals that exposes the public to Korean food, traditional culture and entertainment. From Korean ajumas (grandmas) serving you their homemade fishcakes and kimchi to food trucks fusing Mexican and Korean food with their galbi tacos, the L.A Korean festival proves to be a local favorite for any Koreaboo or even foodie. One of the most defining features of the festival includes the giant stage that binds the old and new through traditional Korean dance performances, DJ's blasting Korean pop and rap music, and even some renowned K-pop stars like Rain, WonderGirls and Mamamoo visiting from Korea to perform as well.  "I really liked this festival as there was a diverse crowd of people who also shared in my love for Korean pop culture and food," UCLA fourth year Edrian Ochoa said. "I spent the day exploring the Korean fish and food market, purchasing new posters of my favorite group BTS, and lounging with my friends on the grass as we listened to live music." L.A Korean festival proves to be a local favorite that you should experience all for yourself.
3. Chinatown Summer Nights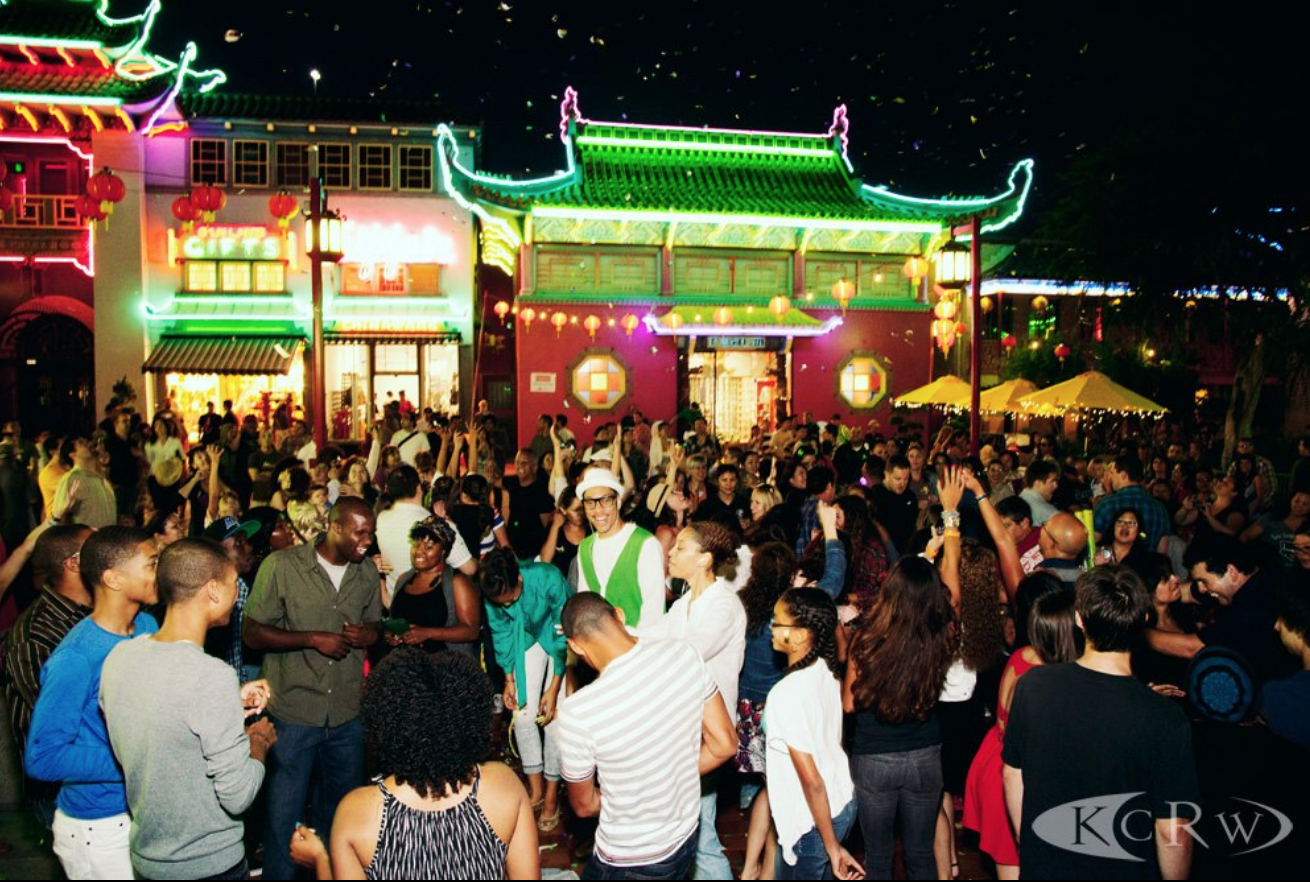 It's another scorching hot summer day in L.A. and you've visited every beach, museum and brunch spot L.A has to offer. Now what? Chinatown Summer Nights consist of a series of days that don't just stop when the sun goes down but aims to show you the best parts of L.A. throughout the night. "I arrived at sunset and spent the day walking through the antique shops, sampling food from the food trucks, watched a former contestant from the show MasterChef give a cooking demo, and even won a free bag of crawfish at the crawfish eating competition," UCLA fourth year Poleena Bedrosian said. "At night, the place transformed into a summer night party full of dancing and confetti." Taking place in what L.A. calls its very own hidden urban treasure, the Chinatown plaza proves to be a nook of some of the best Chinese restaurants, bakeries, antique stores and craft stores on a regular day. However, Chinatown summer nights transforms this location into a hot spot of street food vendors, entertainment stages and a summer night party. Spend your night sampling dumplings and sushi burritos, watching Chinese chefs perform cooking demonstrations and finish the night off with a traditional dance and Chinese celebratory fireworks. Chinatown Summer Nights offer everything a bored and 'done with the sun' college student might be looking for.
4. Pasadena Chalk Art Festival
For those scrolling through this list with the presumption that chalking on the sidewalk only applies to children, do not read any further. The Pasadena Chalk Art Festival makes up yet another uniquely creative festival that L.A. offers, made complete with food vendors and live music. Declared by Guinness world record as the largest street painting festival in 2010, the festival consists of an event where local artists gather to complete murals on the floor using chalk. "I went not expecting much and I was utterly amazed at how great the pieces were," UCLA fourth year Monica Perez said. "My favorite piece was a giant Candyland piece that was so colorful, vibrant, and reminded me of my childhood, there is something for everyone there." The festival splits giant sections of sidewalk for artists to chalk on as onlookers walk by, and the artists themselves create an array of art pieces ranging from originals, realistic portraits, animations, recreations of famous art pieces and so much more. The best part includes the fact that at the end of it all, onlookers like you and me get to vote for the best art pieces. This interactive and aesthetically pleasing experience has become an L.A. classic and can't be missed.
5. L.A. Shorts Fest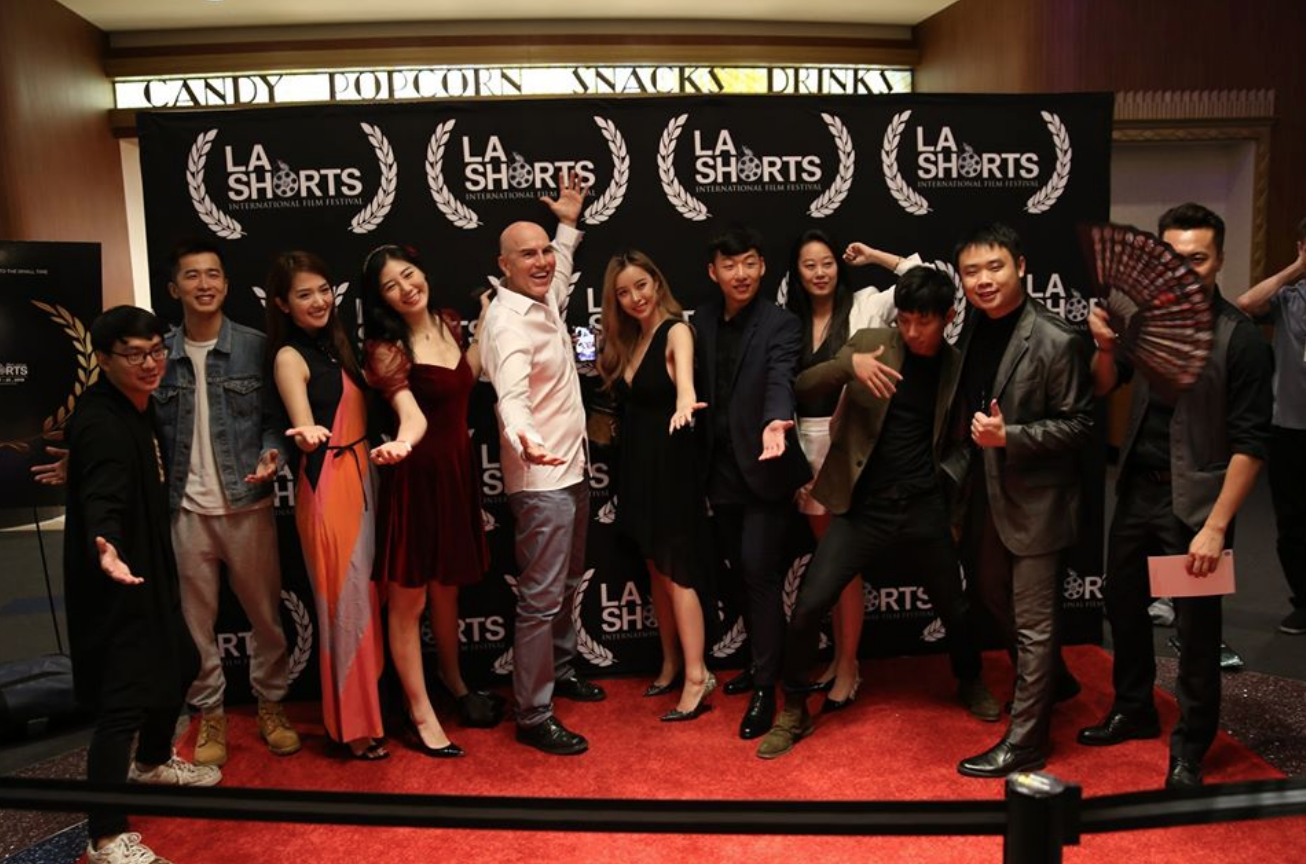 Once again, L.A. claims the most prestigious and largest international short film festival in the world through the L.A. Shorts International Film Fest. In the entertainment capital of the world, it seems hard not to include the many film festivals that L.A. has to offer to any film buff, resident, or even tourist visiting for the first time. Attracting over 8,000 attendees each year including Hollywood professionals and emerging talent, the fest screens all genres from various categories with the goal of celebrating the art of short-form cinema. As you have the chance to watch and enjoy these debuted films for yourself, you also get the chance to vote on your favorite films and screenplays. You can also volunteer and possibly get an inside scoop to all the work, production and networking that goes into such an event. Bragging alumni such as Tim Burton, Scarlett Johansson, Ashton Kutcher, Courtney Cox and so much more, an extravagant and accomplished festival such as this makes it hard to resist.
6. Dia De Los Muertos Art Walk
If Disney's Coco taught me anything, it includes the fact that Dia de Los Muertos isn't just another Halloween, but a chance to beautifully reconnect and remember your ancestors. What better way to celebrate this than in the Latinx hotspot of the nation — the city of angels? The Dia de Los Muertos art walk kicks off this celebration by gathering local artists as they sell original artwork, jewelry, accessories clothing, face painting and more. Filled with traditional music and performances, the entertainment aims to create awareness about the traditional events hosted each year. Spend your day eating traditional Mexican street food and candy, watching artists hand weave personalized bracelets and accessories and get your face painted like a Calavera (skeleton).  Following this event through the month includes the viewing of community alters that honor the dead, a traditional Mayan blessing ceremony, La Danza de La Muerte (The Dance of the Dead) and even an annual 5k. The art walk, along with the bounty of other celebratory events proves as the perfect way to delve into the Dia de Los Muertos holiday in the middle of hearty Los Angeles.
7. Golden Dragon Parade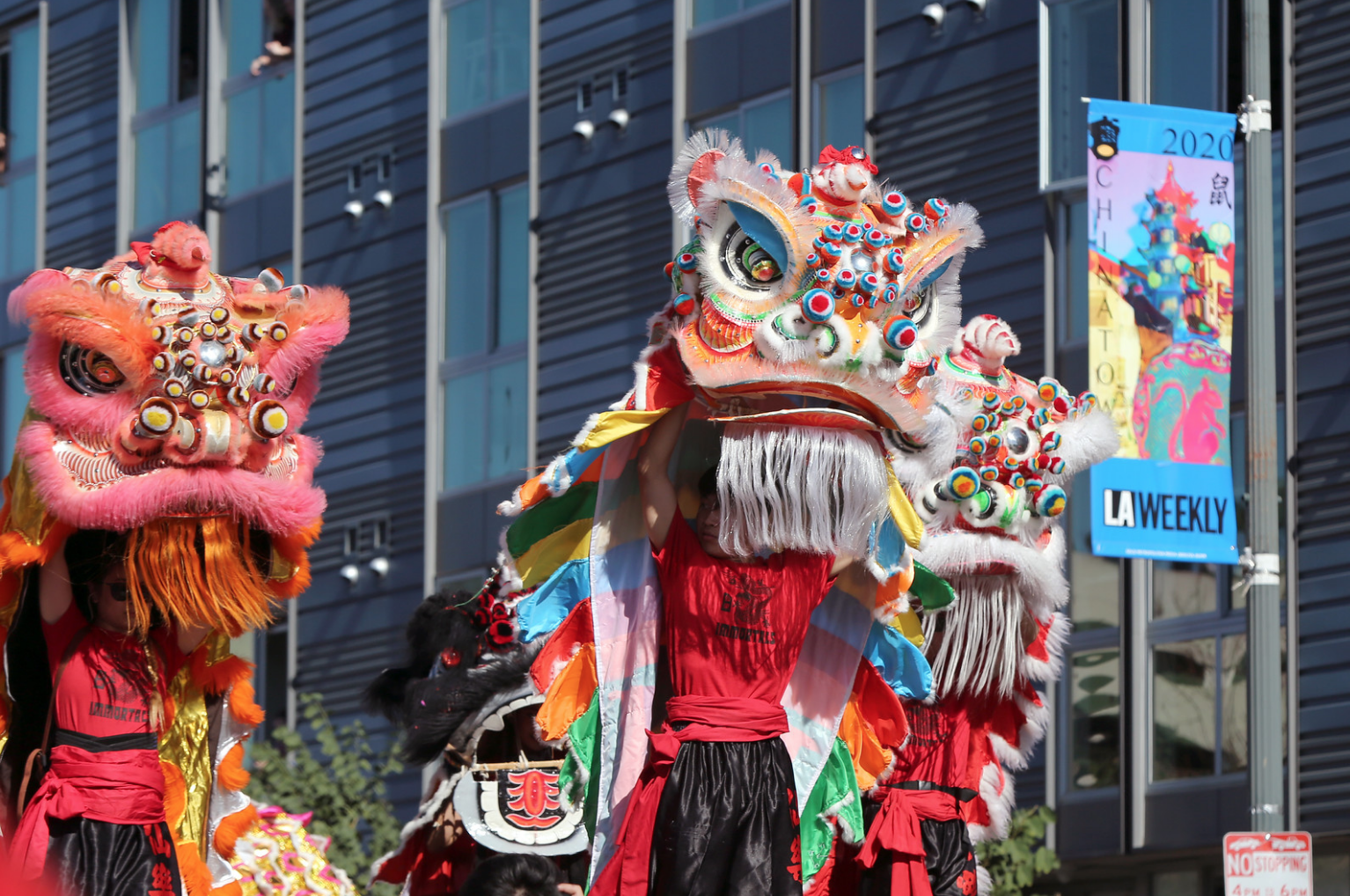 Another great thing about the ethnic diversity that L.A. offers includes the benefit of getting to celebrate and learn about major holidays you usually don't celebrate. The day of the Lunar New Year proves no different and marks the most celebrated holiday of the year for those of Korean, Chinese and Vietnamese descent all-over Southern California. Luckily in this extravagant parade that has been taking place since the '80s, the parade has expanded to include multiple decorative floats, marching bands, entertainers, cultural groups and more. From Bruce Lee in the 1970s to Garret Wang from Star Trek, the parade usually has famous and well-known grand Marshalls that appear at the end of the ceremony. As beautiful floats and lion and dragon dancers make their way down one of L.A.'s most iconic streets in Chinatown, gawk and celebrate the newness of the lunar new year with a glorious parade such as this.
8. Street Food Cinema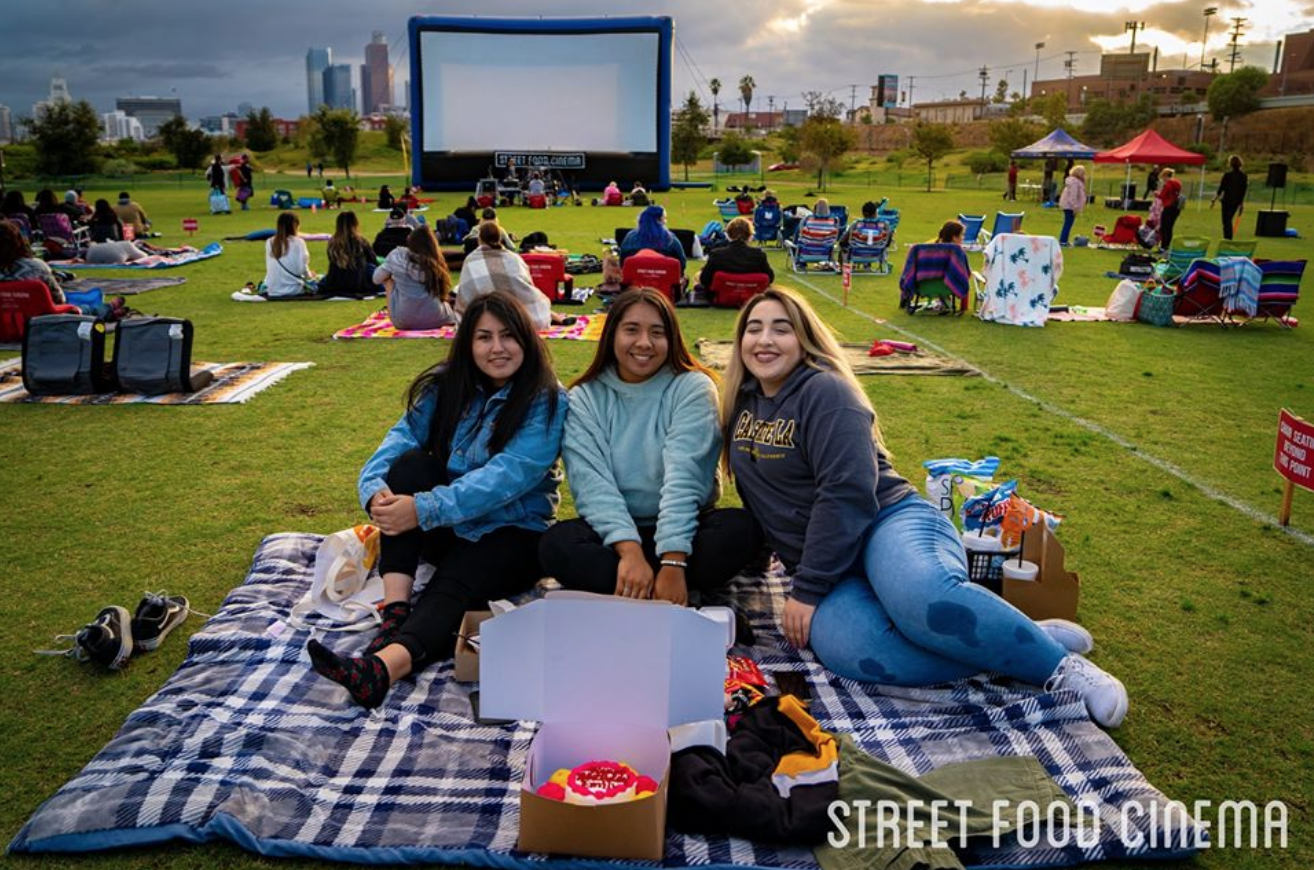 Looking for a more intimate festival full of cuddling in blankets, delicious food and giant movie screens? Street Food Cinema considers itself L.A.'s largest outdoor movie series starting every April and spanning through the whole of summer. In an event that features cool movies, interactive games, live music and various food trucks, you'll always have something to do every Saturday night. More so, the event's varying locations in Culver City, Downtown, Eagle Rock, Manhattan Beach and West Hollywood spice it up to make it different and adventurous all around. Spend the night with family and friends as you sample tasty food, listen to live music, cuddle with your dog, and finally, settle down to watch some of your all-time favorites on the big screen. Street Food Cinema brings the community together for a time outdoors, bonding and summertime vibes.
9. Nisei Week Japanese Festival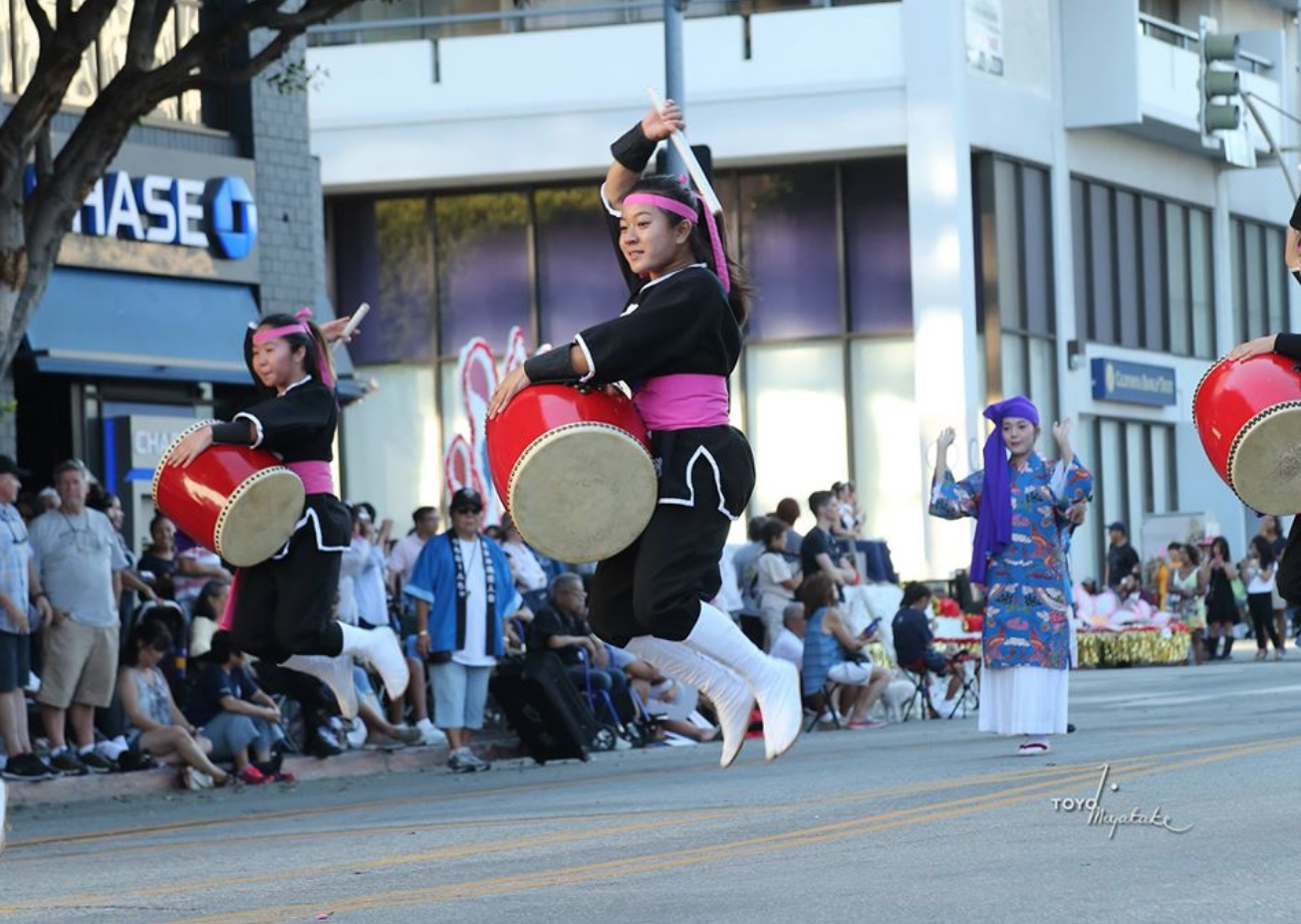 In efforts to revive the community in the solemnness of the Great Depression, Nisei week brightens Little Tokyo for seven days and nights as it did over fifty years ago in 1934. In this now accomplished festival, "Nisei" describes a Japanese language term used in North America pertaining to the ethnically Japanese children born in entirely new countries. As a result, Nisei week aims to merge the old and the modern, exposing its community and visitors to this newfound Japanese Nisei identity. From a grand parade, traditional street dancing, baby shows, gyoza eating contests, martial arts demonstrations, car shows, a Rubiks cube contest, Japanese art exhibitions, and delicious food to try, With so many things to do and try, Nisei Week attracts tourists from around the world and proves to be a cultural phenomenon worth checking out.
10. L.A. Marathon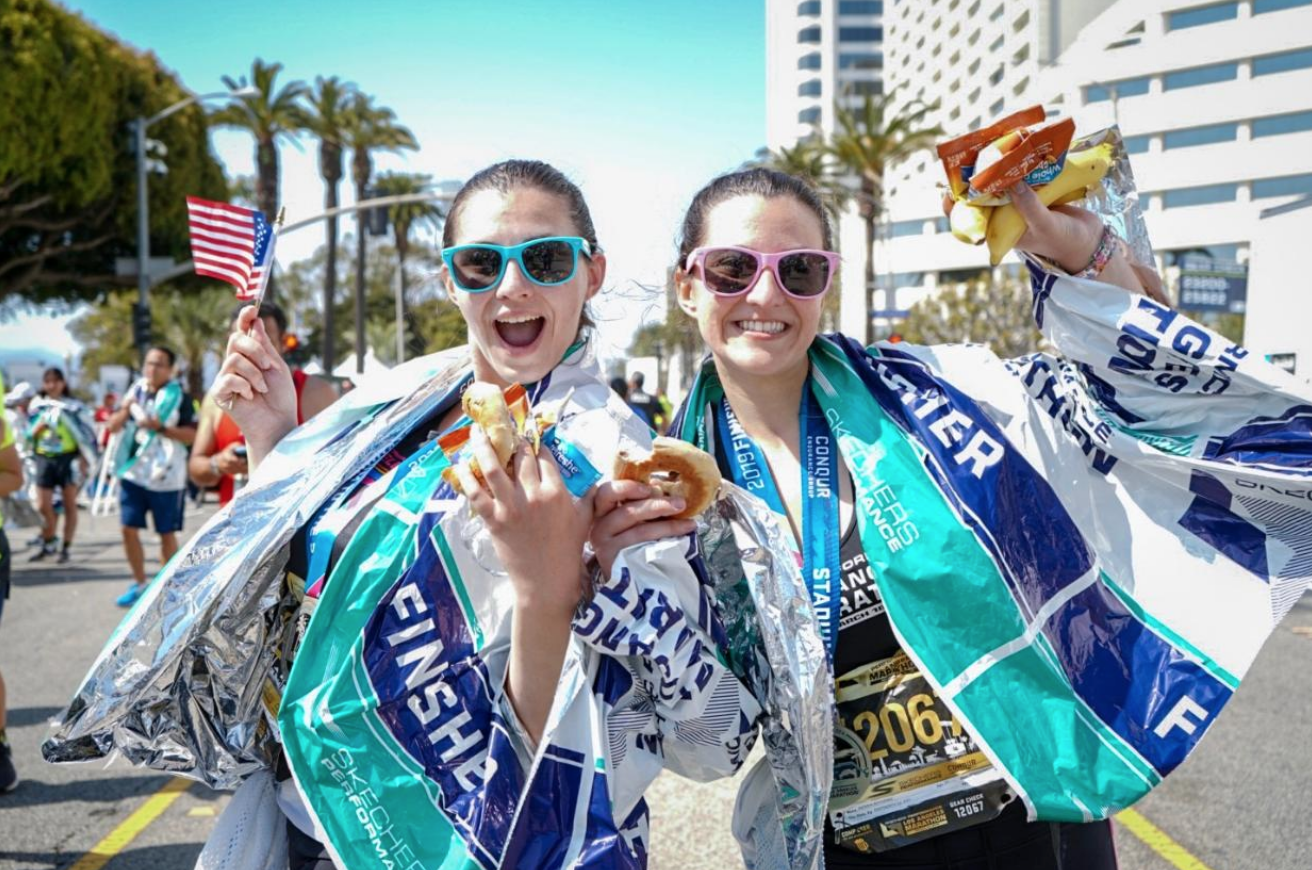 I know, I know. As you scroll through this list looking for interesting and fun festivals to attend, going to a marathon seems like the last place you'd want to find yourself. The L.A. Marathon, a gathering of over 30 years, proved itself as a hub for inspiration and celebration not just for the runners completing the race but for the audience as well. With live music and sponsors giving out samples of the latest energy drinks and healthy snacks, the L.A, Marathon is a difficult place not to get lost in this celebration of endurance and fitness. "I've participated in the marathon as a runner and volunteer before, and it really is a one of a kind event that you usually don't witness in daily life," UCLA third year Valerie Espinosa said. Don't get me wrong, because along with all these healthy options food vendors still feed you the juiciest burgers and fries; the best kind of post-marathon celebratory food. More importantly, the best part of the marathon includes witnessing the bounty of runners finishing something they have trained so hard for, and nothing beats watching the first-place runner running past the finish line. Spend your day handing out cups of water, cheering on runners as they make their last 2-mile stretch and taking part in this wholesomely inspiring experience.