Hilary Weissman>Junior>Journalism>University of Maryland
From voicing an adorable clown fish on the big screen to playing the murderous teenage son of an atypical pot dealer on a Showtime drama, one could say Alexander Gould has quite an acting range. The 16-year-old Los Angeles, California, native has had 14 years to develop it; that's right, he started at the ripe old age of 2! For the past five years playing Shane Botwin on Weeds, he and his colorful family have been rocking the suburbs.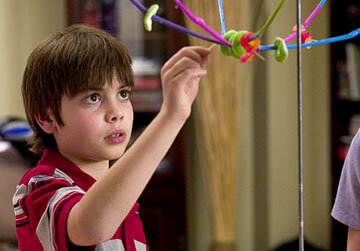 "We're done filming now and it's going to be a really great season," Gould said. "We have so many great guest stars this season, like Richard Dreyfuss, and it's just been really fun having so many different people." Other guest stars on the show have included Alannis Morisette and fellow child star Mary-Kate Olsen.
"Shane's really cool to play. He's very intelligent; he has always gotten what's going on around him. He's also a bit of an outcast," he said. "While I wouldn't do some of the same things he does, I feel like at the core there are a lot of similarities between Shane and I." His polite and gracious attitude reveals he is much closer in personality to his earlier role of Nemo, the fish with an injured fin and appetite for adventure.
"Getting the role of Nemo was such a crazy process, it was such a huge role, I don't think I realized at the time how big it was," he said. "I went in to audition and I didn't hear anything until about a year later. So when they called me I didn't really remember it but I went in for a call-back."
Among many other kids trying out for the role, it took months for him to find out he was actually up for the title role. Acting alone with a script in hand was new for him, but he was excited to eventually meet his co-stars in the blockbuster, like Ellen Degeneres. "It was such an honor to be in a movie with all of them."
Since then, he has been seen on Law & Order: SVU and Pushing Daisies. But his turn as the angst-ridden teen on Weeds has got people buzzing, the season six premier followed and his TV family including Mary-Louise Parker and Hunter Parrish on the run, after Gould's Shane killed his step-father's boss. "They're basically traveling all over the country, and it's really chaotic, and crazy and fun."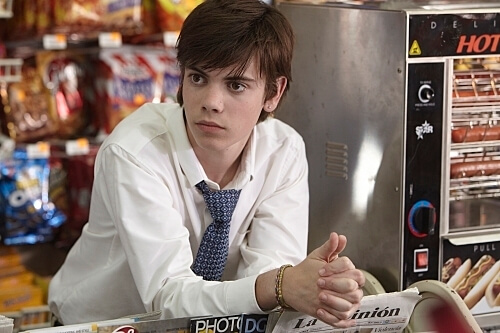 Gould's actual home life is a far cry from his rather creepy TV alter-ego. His mother Valerie "has always been involved in acting," he said, "she was actually choreographing a theatre show when I got started."
When her colleagues encouraged her to get her son to try it, Gould admits, "We just thought I would try to do a couple of small things, but then it just became something bigger than we ever expected," he said. As he started getting more TV roles, Gould began home-schooling. "I've been doing independent study my entire life, all online, and I love doing it, it makes it so much easier."
It's hard to imagine what his parents might have thought about their adolescent son taking a role on such a risqué show back in 2005, but Gould says, "it was ultimately their choice. We talked about it a lot and we were basically all for it—and realized it's all just part of acting," he said. "The show doesn't show [drug use and peddling] in a positive light. It definitely shows negative consequences, which is great because I'm obviously against it."
Since he started on Weeds at just 10 years old, he has truly grown up in front of the camera. Now a junior in high school, Gould has a lot of "normal kid stuff" to look forward to. He has a license, a car, and college on the brain! "I definitely want to go to college, not sure what I want to major in yet, but I definitely want to go to university." We at CM couldn't be happier!
More of the Alexander Gould stuff:
Who has been your favorite actor to work with so far?
Kevin Nealon is one of the funniest men I ever met, that I've worked with.
Which was your favorite character to play from some of your other gigs?
On an episode of Pushing Daisies I played a really weird, quirky character, it was such a fun show to be on.
What advice would you give to kids or teens who want to get into acting?
I'd say if you know it's what you want, then stay with it, be determined. It's something you have to keep working at.
What do you like to do on your down time?
I just hang out with friends and play video games. I like swimming and snowboarding
Pretend you are enrolling in college today. If you could pick a subject to major in right now, what would it be?
I think I actually might want to study philosophy.
Wondering what the Shane Botwin actor has been up to since 2010?
Written by Devon Ledbetter
The End of Weeds
Weeds aired its final season in 2012. Though the fans were sad to see it come to an end, the show ran for eight solid years. One could say Gould grew up on the show. He grew up alongside his character, as he played him from age ten up until he turned 18. Even six years later, Netflix continues to accumulate new Weeds fans (and entertain the old ones). Despite the show's popularity, Gould stays out of the spotlight and settled into a normal life.
Spiritual Journey
After Gould received his high school diploma and Weeds wrapped up filming, Gould took a gap year with the Nativ College Leadership Program held in Israel through the USY. He spent ten months abroad, about half of his stay in Jerusalem and half in a small desert town called Yeruham. He had previously missed out on trip after trip with the USY due to school and filming schedule conflicts, so the break was well-received. He learned about himself, his history and his beliefs while also teaching English to elementary school kids and making bonds that would last a lifetime.
No More Acting?
Gould has voiced a couple characters after Weeds, including Jimmy Olsen in Superman: Unbound (2013), but most notable would have to be his cameo in Finding Dory (2016). Obviously, he couldn't voice Nemo due to the major age and voice difference, but he did voice Passenger Carl and attend the Finding Dory premiere. Since then, though, Gould has no credits for any other voices and doesn't seem to have any works lined up. Whether he has chosen to take a break from acting or leave the career behind for other pursuits, well, I can't give you a clear answer on that one.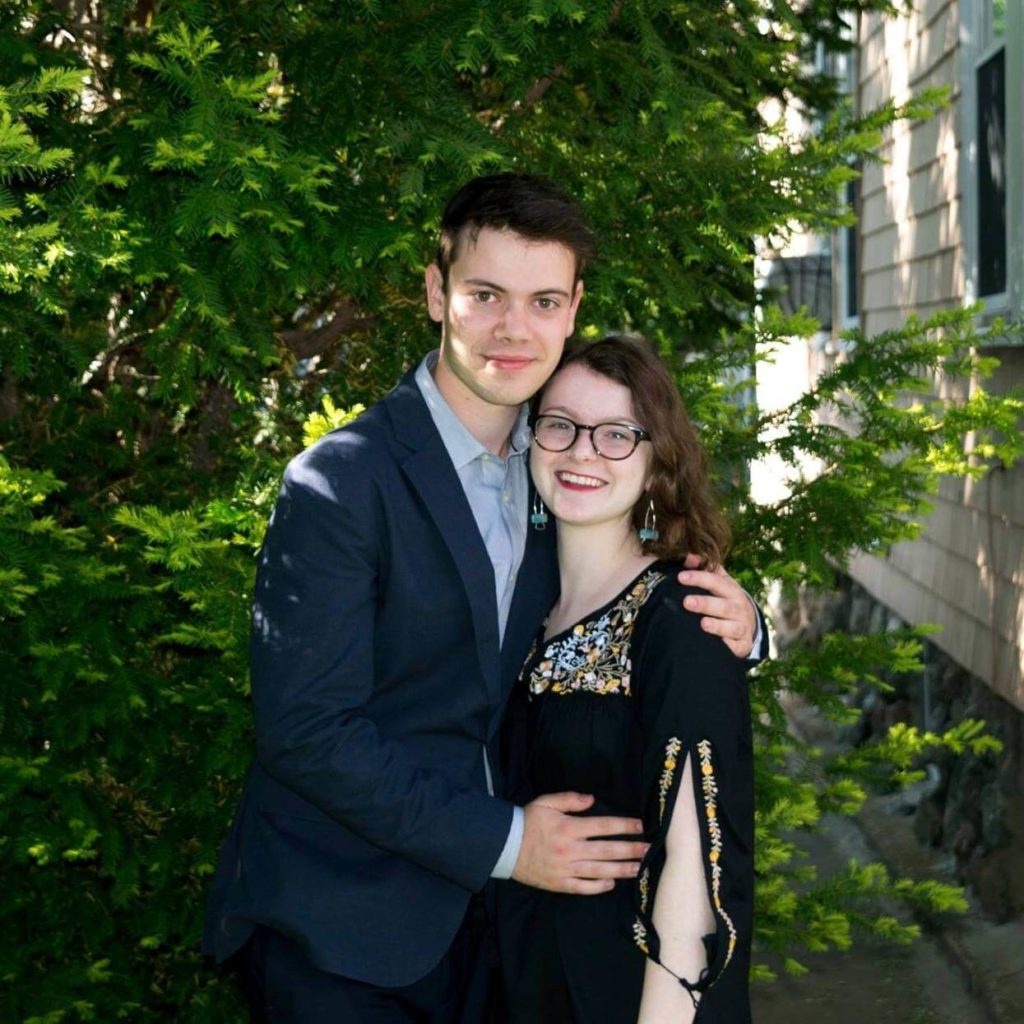 Gould's only up-and-active social media account would be his private Facebook for friends and family. He did recently graduate from Brandeis University with a degree in philosophy and moved to L.A. with his fiancée. No matter where this new chapter takes him, College Magazine wishes him the best.
Five Things You Didn't Know About Alexander Gould
1. He's acted since the ripe age of two years old.
2. He voiced Bambi in the popular Disney movie Bambi II.
3. He played the beloved friend Twitch in How to Eat Fried Worms.
4. He graduated from high school around the same time Weeds wrapped up.
5. He is heavily involved with the United Synagogue Youth (USY) and furthered his education and religious practices through their programs.
*Updated March 12, 2018 by Devon Ledbetter to include updates on what Gould has been up to since original 2010 interview.