Do you love true crime? Maybe a bit too much? Are your friends and family concerned with your number of references toward serial killers? Have you watched so many episodes of Forensic Files that you could probably get a job as a homicide detective? If you answered yes to these questions, then this article is for you.
Read on to find out the top 10 true crime podcasts you should be listening to:
1. Sword and Scale
For those of you interested in the darkest, creepiest, most shocking and bizarre crimes, check out the podcast Sword and Scale. Creator and host Mike Boudet not only tells you about the crime, but interviews victims and plays the 911 calls and court testimonies. In Boudet's bio, he says that of all episodes produced so far, his favorite is number 20. This episode tells a story of a devout Christian ventriloquist involved in a continental child porn operation.
Unfortunately, the story gets worse. It turns out that the ventriloquist, among others involved in the sting, had intentions to molest, murder, mutilate and even eat their victims. I don't know if a true crime story can get much darker than that. So if you wonder how this situation plays out, I suggest listening to episode 20 of Sword and Scale, along with the other 200 great episodes.
2. Morbid
Join autopsy technician and author Alaina Urquhart and hairdresser Ash Kelly for this humorous (when appropriate, of course) true crime podcast. Morbid covers everything from the paranormal to serial killers to missing person cases. One reason this show takes a spot on this list is because of the amount of research that goes into each episode. For example, in discussing the case of serial killer John Wayne Gacy, they describe how he donated his victim's clothing to Salvation Army so that other people would wear them. Creepy.
"They are so much more thorough when researching cases. Plus, I really like their voices and banter. One of them is an autopsy tech, so as a Forensic science major, I appreciate the added extra clinical touch," Arizona State University sophomore Lauren Dunton Low said.
The podcast also does episodes called "mini-morbids." These episodes summarize the cases they have already discussed in a longer episode. Because they do such thorough research, they break stories up into several episodes, so you don't miss out on any gory details. Episodes 403 through 407 tell the story of the Yorkshire Ripper. Who's ever heard of the Yorkshire Ripper? What did this serial killer do that took five episodes to explain? I guess you should listen to Morbid if you want to find out.
3. Murder, Mystery and Makeup
An awesome makeup artist with a talent for telling true crime. Join Bailey Sarian on Mondays on YouTube to get inspiration for some new looks and listen to true crime at the same time. You should know that she does not describe the makeup she does while telling the story like most makeup tutorials. However, this does not make it any less fun to watch the look come together while you listen to the horrific details of the serial killer Jack the Ripper. Maybe eye shadow distracts us from the story's unpleasant removal of body parts.
"I've always watched her on YouTube. I love both her makeup looks and while she tells true crime at the same time! So, when she came out with her podcast, I still love it, especially for those that don't wanna watch her do her makeup. I think her podcasts might be a bit shorter than her YouTube videos, though," Arizona State University junior Vanessa Diaz said.
Sarian recently came out with a podcast that you can listen to anywhere. You do miss out on the great looks she's always coming up with, but her talent for telling true crime still shines through. A popular episode is "The Exorcism of Anna Ecklund" on her YouTube channel. While doing her makeup as usual, she tells us the haunting story of this supposedly possessed young girl. After accusations by her family and those in the community, Anna suffers through three exorcisms performed by her reverend father, each increasingly more traumatizing than the last.
4. Crime Junkie
Consider yourself a crime junkie if you consume more true crime than most normal humans should. Crime Junkie is nothing but true crime all the time. Hosts Ashley Flowers and Brit tell you the exciting details of whatever new true crime that Flowers says she obsesses over each week. The hosts are very straightforward and easy to follow. We all know the story of Laci Peterson. But wait until you hear what Crime Junkie has to say about this shocking murder.
5. Anatomy of Murder
We get it. The BTK did really horrible things, hence the name "Bind Torture Kill." But what about his victims? What about the friends and family whose lives have been forever impacted by his cruel actions? Anatomy of Murder takes time in every episode to ensure the victims like these have a voice.
"They make a point every episode to tell the story without glorifying criminals. As a forensic psych major, they're always discussing something relevant to what I'm learning or have learned in my classes," Arizona State University senior Crystal Maree said.
Hosts Anna-Sigga Nicolazzi and Deputy Sheriff Scott Weinberger go behind the scenes to give listeners an up-close experience of how the criminal justice system works for the victims. Check out the popular episode "Stranger Danger." After a 12-year-old girl goes missing and after a frantic search, they find they are too late. The neighborhood goes on to hunt for the predator before he can strike again. The hosts get first-hand accounts from victims, law enforcement and prosecutors to tell you how this victim gets justice.
6. Last Podcast on the Left
This is the podcast for those of us who love all things horror. From Jonestown to werewolves to war crimes, they have it all. I feel like I need to listen to this now because I have yet to hear a podcast tell me a story about a werewolf. Join hosts Ben Kissel, Marcus Parks and Henry Zebrowski to find humor in the dark side of humanity. For anyone looking for creepy, nerdy, demented and, at times, inappropriate discussions on true crime, this podcast is for you.
"Last Podcast on the Left if you're a degenerate with the humor of a 14-year-old boy. Anyway, it's my favorite podcast, lol. I would start with the newer ones, though; the early ones are a little rough (both in audio and tone)," Arizona State University student Erin Dobbins said.
One of their most popular episodes is their three-part series on Jeffery Dahmer, starting at episode 122. You will never hear a more disturbing yet hilarious account of this serial killer's story. For those unfamiliar with this notoriously deranged man, he preyed on young boys and men. But he didn't just kill them. He ate them. Check out this episode of Last Podcast on the Left to hear how Dahmer progressed from a young boy killing animals into the notorious serial killer we know today.
7. My Favorite Murder
This true crime podcast is my personal favorite. According to hosts Karen Kilgariff and Georgia Hardstark, this makes me a "Murderino" along with so many other listeners worldwide. I love this podcast because the hosts always have great banter back and forth during the episode and at the beginning. They always recommend other podcasts, books, TV series and movies. A favorite episode of mine that I just heard recently is episode 369, "Blizzard Hotline," where they discuss the 1857 Mountain Meadows Massacre. A wagon train is attacked and murdered in front of their children by a group of extremist Mormons on suspicion of murdering their founder, John Smith.
8. True Crime Couple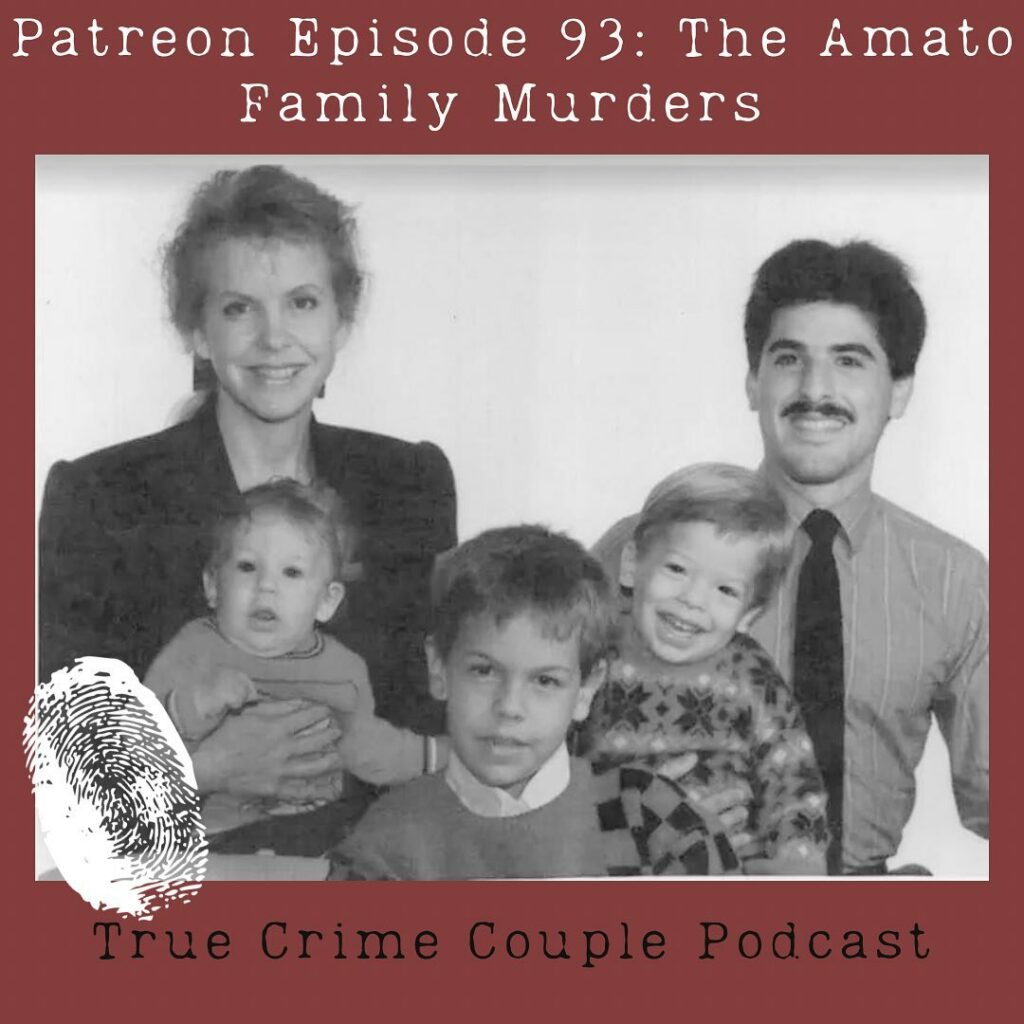 I have heard the life story of Ted Bundy so many times that I could make my own podcast focusing only on him. True Crime Couple hosts Kay and John work to shine a light on lesser-known crimes. This couple also puts a lot of effort into researching each story they tell. Kay is the one who tells the story, and it is fun to hear John's reactions. This couple also makes it a point to focus on the victims rather than the criminals.
"I love that this husband and wife do their due diligence in researching stories and offer multiple points of view," Arizona State University graduate student Bianca Del G said.
A favorite episode of listeners is episode 16, "Michael Alig: A Murder in Clubland." They talk about a group called the Club Kids that ruled the scene in New York City in the 1990s. Their lives are full of danger, sex and drugs. This party lifestyle the Club Kids are accustomed to will soon come to an abrupt end when one member goes into a drug-fueled homicidal rage. Check out this episode of True Crime Couple to couple to find out what brought on this horrific murder.
9. This is Actually Happening
So, this podcast veers a bit off from the rest of the true crime podcasts on our list. By that, I mean not all episodes are true crime. Most don't even end in murder. But hear me out. What about the survivors? Each episode of this podcast has a person recalling the haunting details of a real-life event. They have a story about a pregnant woman who was stabbed 27 times by a serial killer and survived. They have an episode about a girl who survived being shot by an assault rifle over 40 times. The best part of this podcast? They all end with the victim becoming stronger. It's a nice switch from the true crime podcasts we're used to.
10. Minds of Madness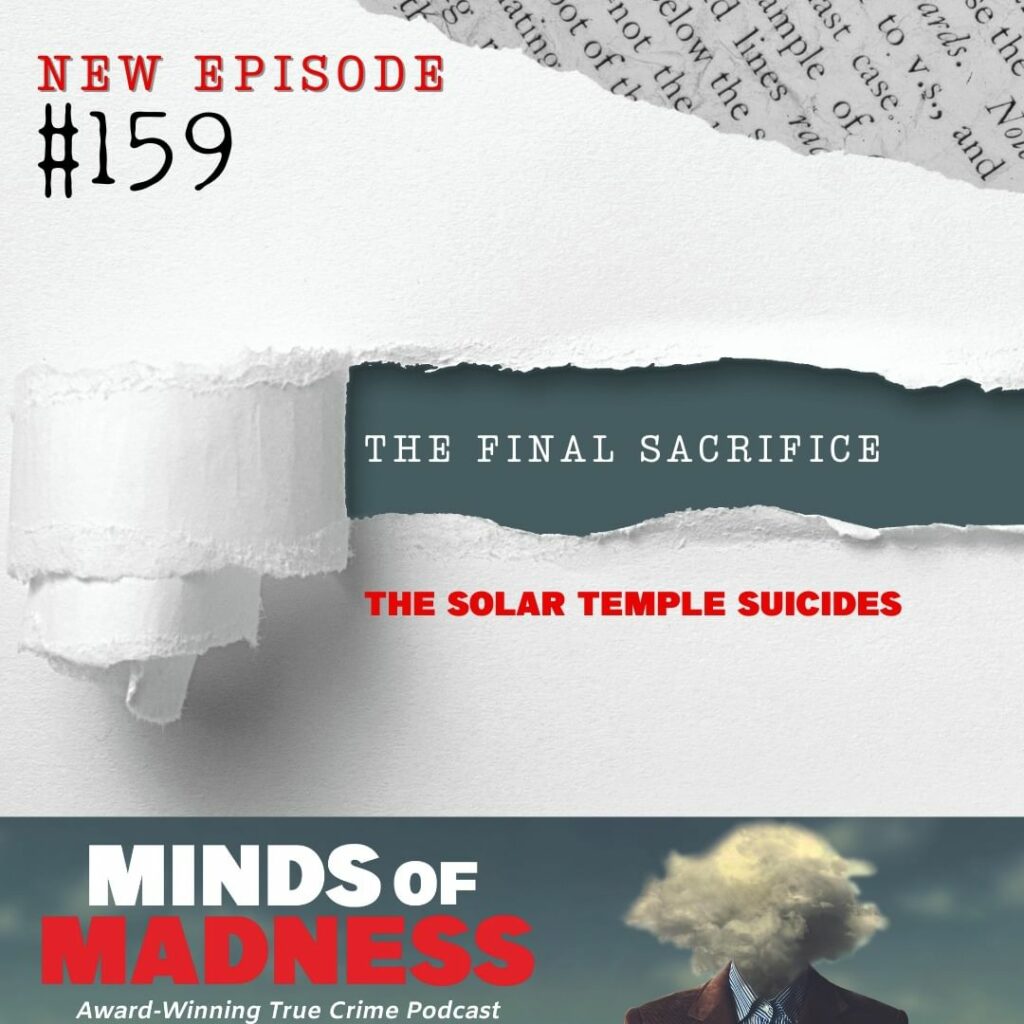 What makes serial killers think the way they do? What was the Zodiac Killer thinking when he sent newspapers those cryptic messages? Listen to Minds of Madness to hear what professionals in the fields of forensics and psychology have to say about it. Just wait until you hear them tell you the story of Tim McLean (episode 3). While everyone else boarding the Greyhound bus on the fateful night of July 30, 2008, expected a peaceful ride to Winnipeg, Manitoba, Tim McLean thought he was on a mission from God. In an unexpected act of horror and violence, these passengers' lives are changed forever.