So you want to make movies? Get in line, buddy. If your dream is to create cinema, you put yourself at a serious disadvantage by going to a school with an underfunded film department, mediocre equipment and limited options in the way of concentrations and internships. Look out, Spielberg–the future of motion pictures is thriving at these 10 schools.
10. Savannah College of Art and Design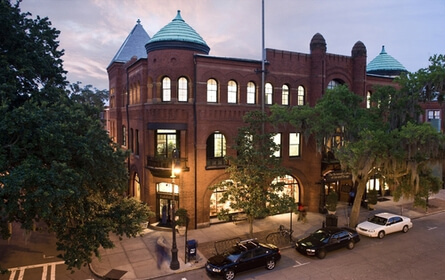 Don't write off this Southern gem just because it's not a filmmaking hub: Savannah is a beautiful city teeming with creative individuals and it's just waiting for you. SCAD, the University for Creative Careers, definitely lives up to its title. Even though their film major population is in the minority, SCAD has state-of-the-art filmmaking facilities, from rentable cameras to editing suites. With fewer film majors clogging up lines for all the best equipment, you'll be able to shoot anything your little heart desires.
9. New York University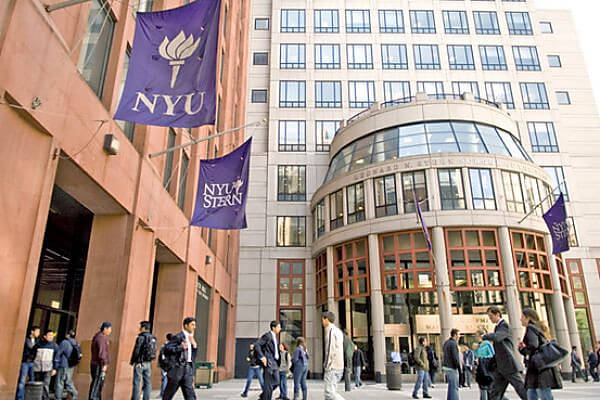 NYU has incredible variety for film students, all the way through grad school. Tisch, NYU's school of the arts, focuses the bulk of its energy on performing arts. However, this hasn't stopped Tisch from churning out filmmaking greats including Woody Allen, Charlie Kaufman, Martin Scorsese and Joel Coen of the Coen Brothers (Ethan went to Princeton). NYU's incredible facilities for its filmmakers are a huge part of its appeal. "You work with your classmates starting on day one on projects using school supplied equipment," said sophomore film and television major Ethan Chapman. With four focuses of study for undergrads studying film, NYU is a much better bet for graduate students, who have many more options. That being said, NYU's selectivity ensures that your classmates will be some of the most talented in the country.
8. Loyola Marymount University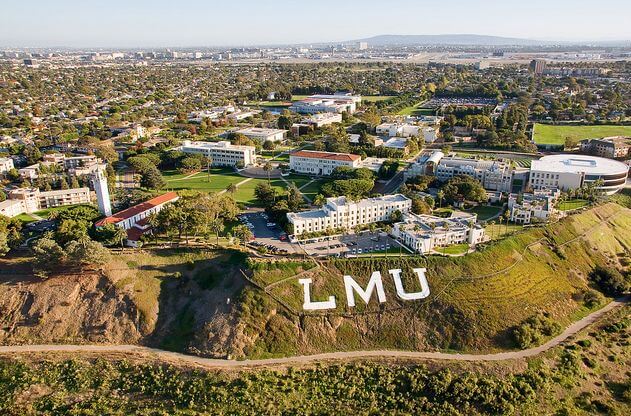 It's not surprising that LMU is consistently ranked by The Hollywood Reporter as a top film school; it has variety, quality and as the guys on Million Dollar Listing would say, "Location, location, location!" LMU offers five different focuses of study within the film field, giving students a well-rounded film background, plus professional-level film facilities and equipment. "We film on a real sound stage with great equipment and sets, leading to great footage for my reel," said sophomore LMU theater major Savannah Yerman. Based in the filmmaking mecca that is Los Angeles, students have access to excellent internships and jobs throughout their time at school–meaning they'll graduate with the experience employers love to see.
7. San Francisco State University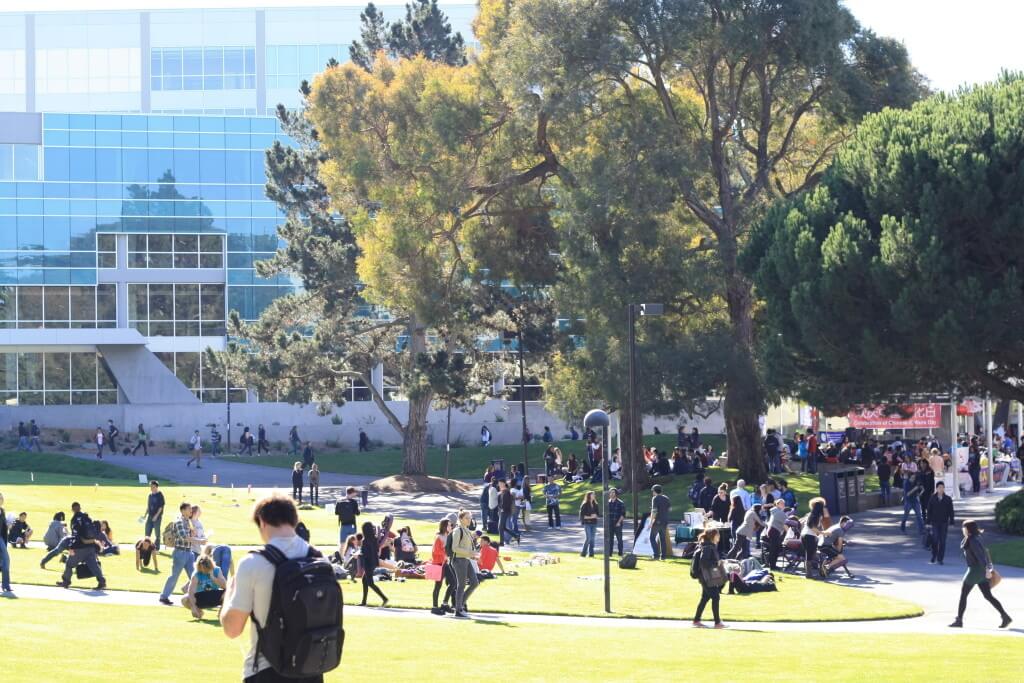 Though it's not situated in the heart of L.A. like other schools on this list, SFSU is surrounded by smaller, more independent film companies. With modern filmmaking facilities and four concentrations for film students, SFSU is the place to be. SFSU even works to prepare its film students for the job market by offering courses in media and culture, whereas other schools only focus on filmmaking itself. If a school's prestige is important to you, this state school is probably not for you. But if you value a good film education and preparation for the real world, SFSU is an excellent choice.
6. Chapman University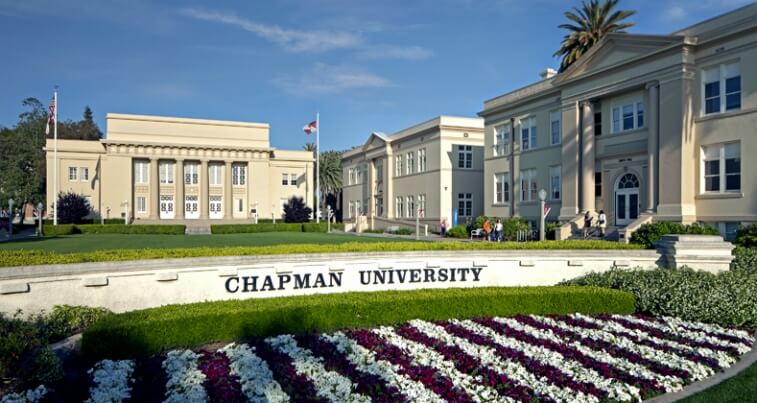 Maybe you want to live in L.A., but you don't really want to live in L.A. – understandable. The traffic is a full-on nightmare. If you want access to a media hub, but prefer to live outside the hustle and bustle of the city–Chapman is your place. Chapman isn't just convenient, but it boasts four specialized concentrations specifically geared toward film students, offering future filmmakers the tools to specify their interests to get into niche fields in the industry. Chapman also has incredible facilities for both creating and editing movies.
5. University of California, Los Angeles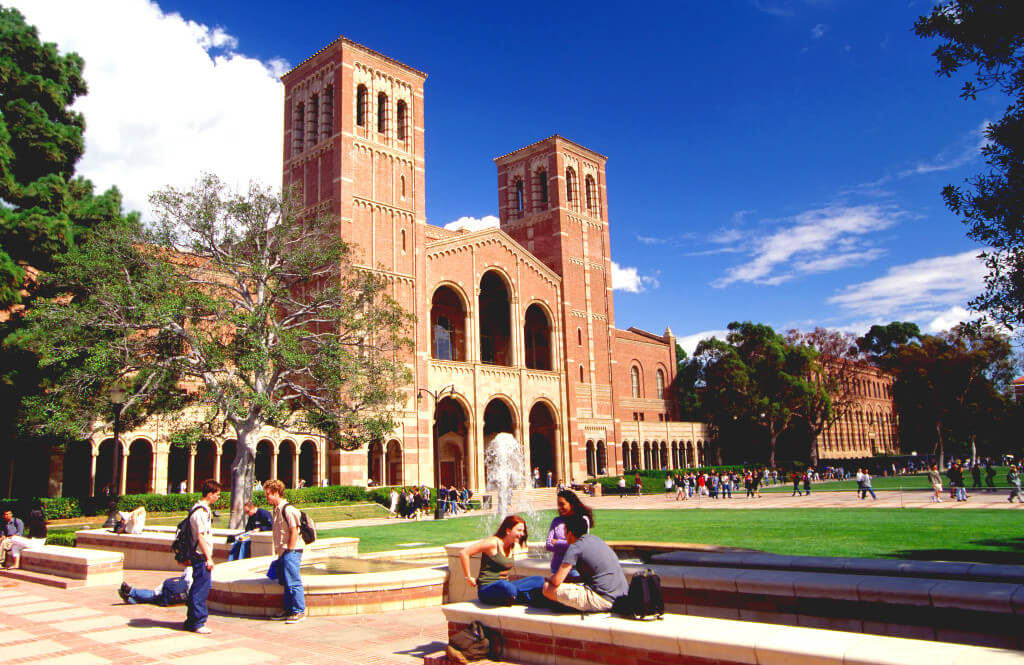 UCLA film students have access to state-of-the-art facilities and over six focuses of study within the film field. With an admission rate under 20 percent, you can be sure that your classmates earned their spots and are ready to create some seriously cool projects; alumnae include Francis Ford Coppola, Rob Reiner and Alexander Payne. While the school offers no official concentrations to its film majors to combine their interests with other fields like politics and journalism, just living in L.A. provides countless opportunities to get your foot in the door.
4. University of Southern California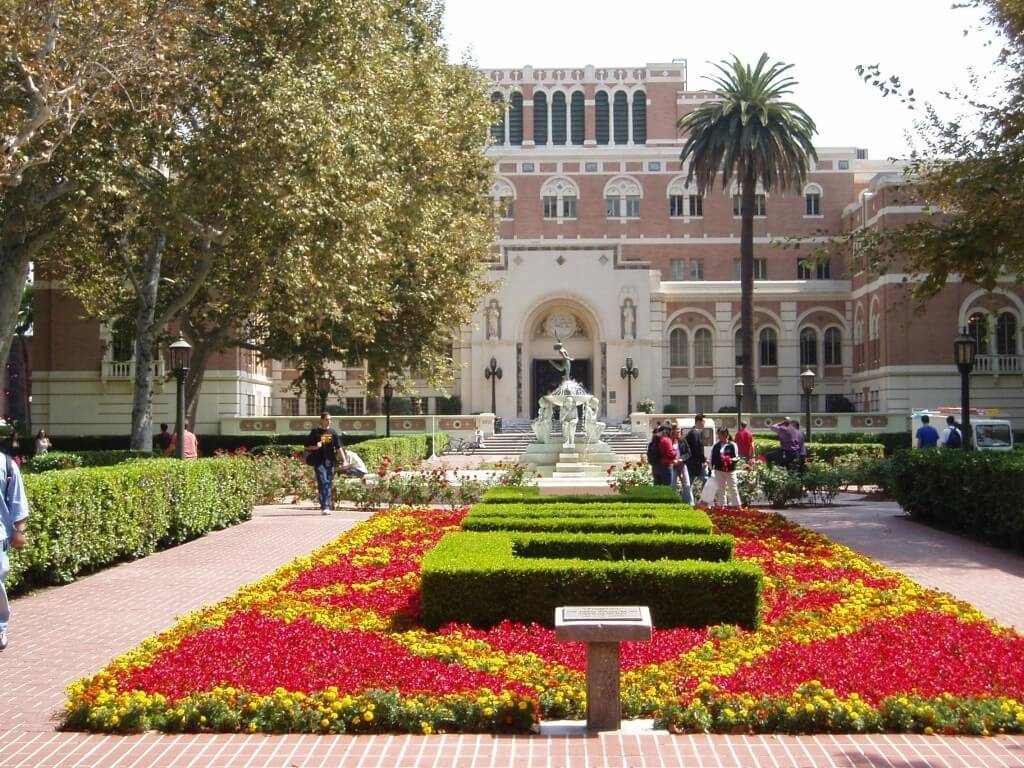 USC's prowess in the film world is unrivaled, producing such greats as Judd Apatow, Ron Howard and George Lucas — ever heard of him? Its facilities and location in the heart of L.A. are unbeatable, and it offers students over seven concentrations within film. Unfortunately, the USC School of Cinematic Arts has an acceptance rate somewhere between 4-5 percent, making it harder to get into than Harvard, Stanford or Yale. The quality of its student body definitely reflects its selectivity, though. "All my friends were doing everything all the time in every creative field ever, and some of them were, oh by the way, actually majoring in astronautical engineering and neuroscience. At USC, the culture is about maximizing your time," said USC senior film student Ben Greene. Though it's nearly impossible to get in, you won't find any other school that has produced–and continues to churn out–so many success stories.
3. Columbia College Chicago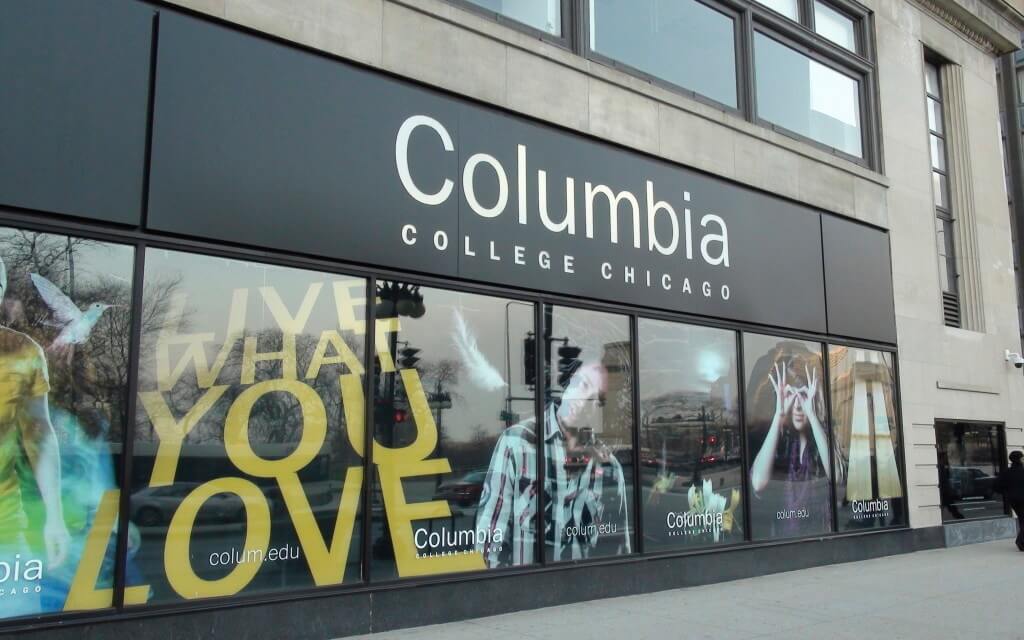 With over seven programs for its film majors, Columbia College Chicago is a well-rounded film school. Not only does it offer a plethora of programs, it also offers many concentrations so that film majors can combine their interest in film with other worthwhile studies, like design and modern affairs. However, it's not just an education you're getting. "Columbia, to me, is more of a school to network for opportunities… Other art schools want to be like us. Saying that you're from Columbia College Chicago is music to the ears of the industry," said recent graduate Jovan Landry. Chicago is also an interesting twist to the usual New York/Los Angeles tug of war over media superiority. Despite not being in one of these traditionally media-focused cities, Columbia College Chicago has sleek facilities with modern, professional-grade equipment.
2. California State University, Northridge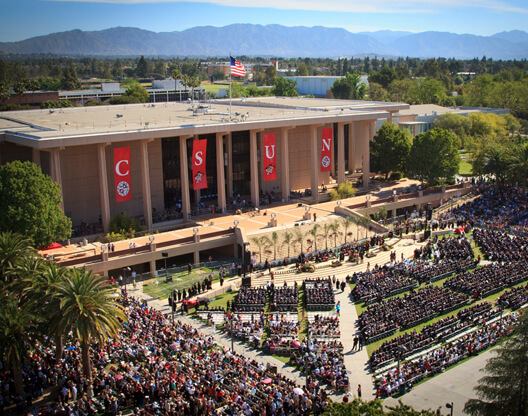 A stone's throw from Hollywood, CSU Northridge offers its students practical knowledge in film, and other fields that complement film well. This school gives you a well-rounded and hands-on education in film. CSU has three comprehensive programs for film majors, which are ideal for prospective film students when paired with its wonderful technology and editing labs.
1. Emerson College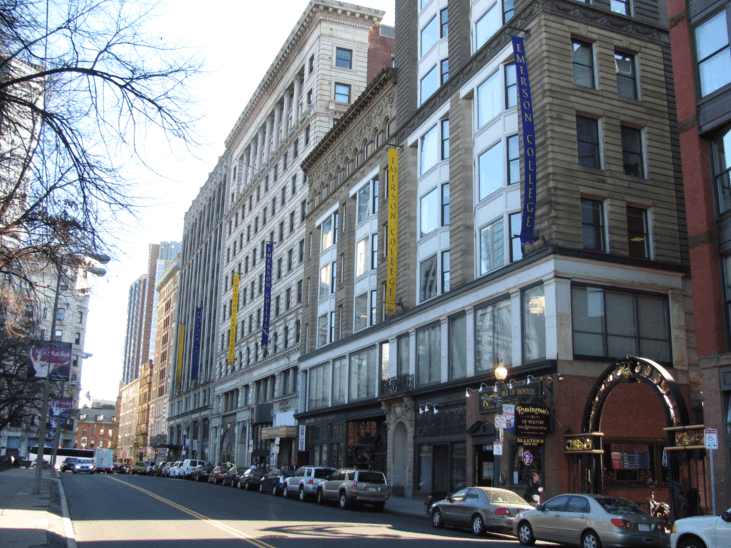 Killing the competition in the way of concentrations, Emerson has thirteen different ones just for film majors (as well as the option of designing your own). The school is tailored to creative individuals pursuing careers in media-related fields, and is great for students who know exactly what they want to do. With professional-grade equipment and facilities, Emerson's students are prepared for the job market in ways other students just aren't; all of Emerson's funding goes toward the same general field, whereas other schools have to split funding across many disciplines. Emerson also has great internship and job opportunities for students — the city of Boston is nothing to sneeze at, trust us. Alumnae have gone on to work with The Colbert Report, Warner Brothers, Fox and countless other production companies. There's a special kind of energy at Emerson, and it comes from the purpose that all their students share: to create excellent media.