As a millennial, Pixar made up a huge part of your childhood. From riding the back of a surfer-dude tortoises' shell in Finding Nemo to crying your eyes out at the beginning of Up, Pixar has instilled in us sobering moral lessons wrapped in masterfully constructed and ridiculously funny animation. The characters Pixar has created even stick with us through adulthood and find their ways into our everyday lives. You may even find it a tad disconcerting how much some of your college peers reflect the characteristics of some of Pixar's more memorable characters. But as weird as it may seem, it should still feel kind of fun to point out the similarities.
Enjoy these 10 Pixar characters recognizable in your fellow students.
1. Woody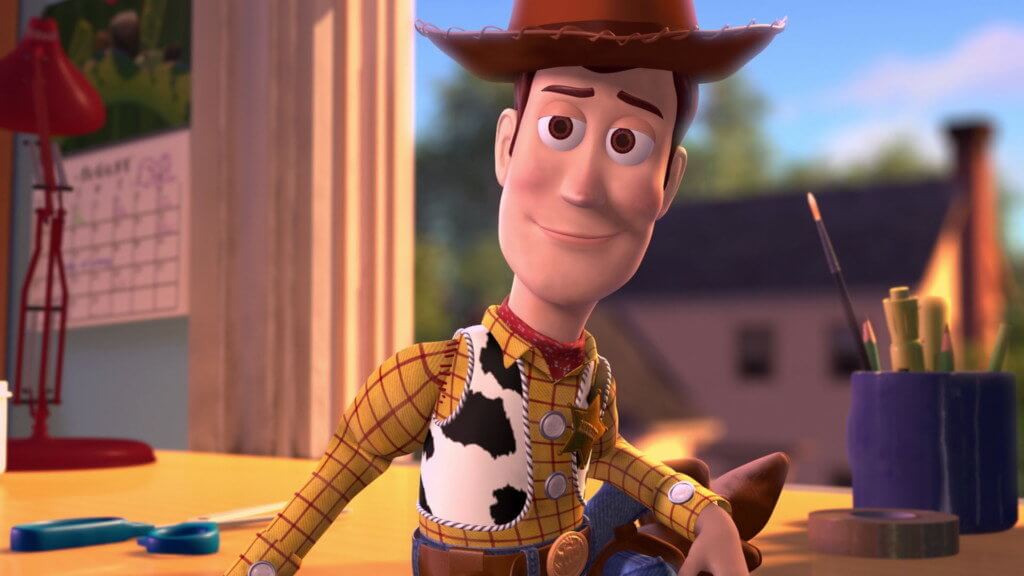 When you think of Woody, what comes to mind? If you said, "an egotistical control freak," you nailed it. Woody, like so many alpha male or females you may see on campus, feels the need to fulfill the role of the unchallenged leader. This can seem beneficial in activities like group projects or planning for a fun night out, but it can quickly turn sour (refer to Toy Story). Much like Woody in the film, this type of student doesn't take a challenge to their authority in stride. They will try to hold control of every situation by spurring a heated argument or starting to act irrational. Don't go out of your way to avoid the Woodies of your campus, however. They typically have nice personalities and make good, loyal friends. Just make sure to go in knowing that you will have to deal with their ego more often than you want to.
2. Dory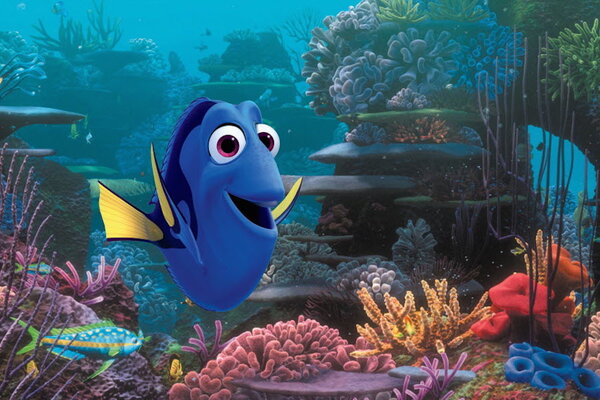 How could I make a Pixar list without this lovable blue tang? Any of us who have a friend that somehow manages to remain optimistic during even the most troubling times can relate to Marlin's relationship with Dory in Finding Nemo. This person doesn't have to have short-term memory loss so long as they exhibit Dory's "just keep swimming" philosophy and encourage others to do the same. They will console and reassure you that you can still pass a class after you fail a test or point out what makes you particularly special even among the many personalities on a college campus. "I honestly don't think that I would be able to make it through school if I didn't have my optimistic friends to lean on when times are hard," said Florida State University junior Amanda Greenwood. All of us need a Dory in our friendship circle. They will never cease to remind us about the great aspects of college and will help us keep our heads above water.
3. Elastigirl
When someone calls you "the mom" of a group, you know it means that you find yourself responsible for the well-being of your squad whenever you go on your adventures. It stands to reason that these students represent the ultimate Pixar matriarch: Helen Parr, also known as Elastigirl. Much like Elastigirl in The Incredibles and Incredibles 2, this type of student kicks all kinds of ass as they somehow manage to maintain concern for their friend's well-being while also putting up with the struggles of their own college life. "I relate to Elastigirl's ability to handle her personal business and keep those close to her in line is something that I relate to on a spiritual level," said Florida State University senior Kaly Anderson. Having someone as flexible as this in your group has aided many a student in their path towards success. Just make sure you stay thankful for the Elastigirls of your campus's efforts. After all, a mother's work is never done.
4. WALL-E
Have you ever seen those students on campus who just exude apex levels of self-confidence? They strut around, ready to court any guy or girl without the usual anxiety. Find the WALL-E's of your campus by searching out the exact opposite of those students. Much like poor, lovable WALL-E, some students find themselves woefully cursed with unrelenting awkwardness. They fumble over words, get anxious in nervous situations and often represent the archetype of the hopeless romantic. While these students may feel their awkwardness acts as a detriment, it can actually work in their favor. Many a WALL-E has found companionship by simply embracing their distinctive and awkward personality. Take how WALL-E won the affection of EVE as a guide. If WALL-E can find love by embracing all aspects of himself, even the seemingly unpleasant ones, then the awkward students' chances can rise right into the stars.
5. Remy
We all entered college the same way Remy entered the luminescent city of Paris in Ratatouille: full of hopes, dreams and a willingness to take advantage of the environment to better one's self at their craft. For the Remys on campus, that passion can manifest as any number of things. These types of students enter college with the highest aspirations and often have some of the strongest personal drives among their entire student body. They remain focused and determined when it comes to achieving whichever career goal they aspire. Befriending a Remy would prove helpful, as their ability to stick to the grind will inspire you to do the same. Much like the character Remy, they may also come across as an underdog and require assistance from friends in order to live up to their insane potential. Remy's don't squander their gifts. If a rat can make it to the position of chef, then these students should have no problem achieving their ultimate goals.
6. Miguel
While new to Pixar's pantheon of relatable characters, Miguel from Coco exemplifies the type of student seen all too often around campus, especially in freshman: the one who seems a little too willing to escape from their family. Miguel seeks to secede from his family's chosen lifestyle in order to achieve the more appealing life as a musician. While college acts as a prime time to carve out your adult identity, some students use it as a means to escape the confining clutches of their family. You will notice these Miguel's of your campus as they swiftly shoo away the parents who just helped set up their dorm or give half-hearted goodbyes as their parents leave. Luckily, much like Miguel, it doesn't take long for some of these students to realize the importance of their family and the errors of their ways. "I was a bit eager to ditch my parents when I got here, but I still miss them every now and again," said Georgia State University sophomore Jonathan Mills. Some may seek to keep distance from familial ties, but you may find that by the time some of these Miguel's get to their junior and senior years, they learn that their family provides them with a "proud corazon".
7. Anger
The name says it all. This aptly named character from Inside Out represents the students who just come off as, well—angry. Not the ones who have RBF and look angry but actually turn out as sweethearts. This refers to the students who blow up at the tiniest disturbance to their day. These students may not have the same prevalence as other students on this list, but don't worry. The Angers of your campus always find a way to express their titular trait in some loud fashion. "I do feel like I'm the one in my group who's most likely to blow up about small things," said Florida State University senior Austin Goodwin. Whether it comes out through arguing with a parking attendant for a ticket or getting mad at the bookstore due to spending a dollar more on a shirt than they would have somewhere else, you should probably wait for a time when their hot head finally cools down.
8. Sully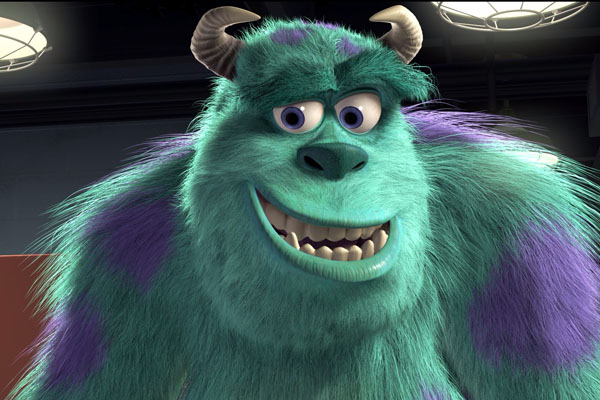 For some, college truly humbles you. You enter thinking that we can take on the world, then quickly get introduced to the reality of the situation when you realize that the world may not work the way you thought it did. Those who can relate to this feeling represent the James P. Sullivan's of their campus. Sully from Monsters Inc. and, more specifically, Monsters University entered college with nepotism, raw talent and a cocky attitude to his name. "When I see a Sully, I roll my eyes and keep walking," said Florida State University junior Emma Vargas. He quickly realized, however, that it would take more than that to earn the reputation he desired as a "great scarer". The Sully's on campus enter school with a naiveté that will either fade with maturity or doom that student to a stunted growth. Ideally these students take the former option and end exactly like Sully: an affable scarer as opposed to an entitled student.
9. Merida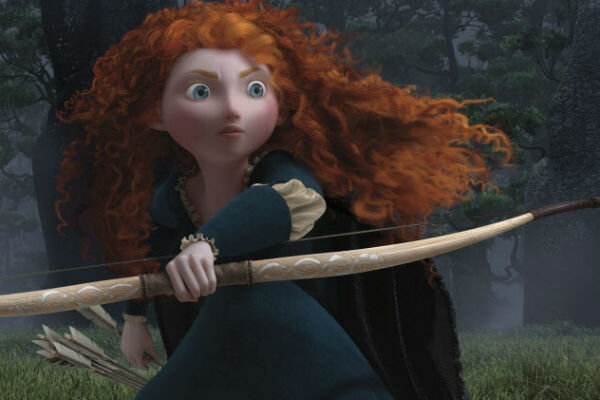 Most anyone will tell you that college in large part revolves around students finding their independence. Some students take this to heart and see it as a reason to do everything themselves. These students represent the Princess Merida's of the campus. No Pixar character (really any Disney character) better exemplifies the want for independence than Brave's Merida. While she opts for a free life of archery and equestrian activities, these students prefer simply to handle things on their own. You will see them studying alone, exercising alone and even eating alone, which doesn't imply their having achieved loner-status. They do not, however, want to rely on anyone to help them with their issues. While this may present trouble for them like it did Merida when her stubbornness inadvertently presented major repercussions on her family, these free-spirits choose to keep control of their fates in their own hands.
10. Heimlich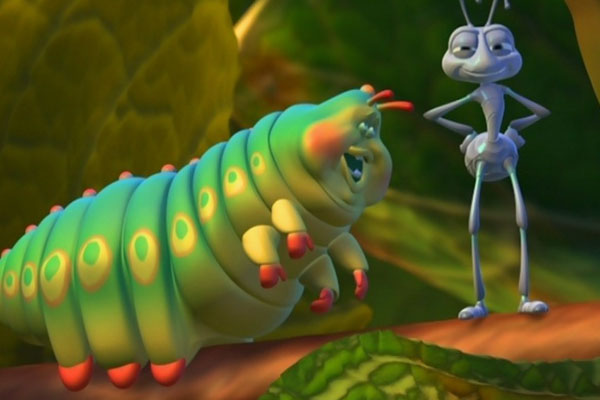 Too many of us can relate to A Bug's Life's Heimlich. As a Caterpillar awaiting butterfly status, he simply enjoys eating, loving life and enjoying the company of his friends. The Heimlich's of your campus exemplify these same qualities as they would much prefer food and friends to any of the stresses reality has to offer. "Somehow, food manages to solve most of my problems," said Florida Agriculture and Mechanical University senior Tameka Gilyard. They also eat with the knowledge that one day, this whole college experience will allow them to bloom into the beautiful butterflies of society. If you look to represent any one Pixar character, aim to represent Heimlich. He seems to lead a truly ideal life.