Waiting for Black Widow to be released on any type of platform, specifically Disney+, may prove itself a little more excruciating than being in quarantine for almost nine months. Marvel fans find themselves going crazy without any Marvel content for the first time since 2009, despite both Black Widow and WandaVision in their completed stages. Waiting to discover what really happened between Black Widow and Hawkeye in Budapest? Or what about experiencing the multiple realities created by Scarlet Witch? In the mean time, Marvel fans can rewatch their favorite movies for the millionth time. Or perhaps they can strike up a bargain with Dormammu to convince Disney executives to release the content to save 2020… Whatever sounds better for a Friday night in doors.
Keep reading for the top ten Marvel movies to rewatch while waiting for Black Widow to drop… in 2021.
1. Captain America: Civil War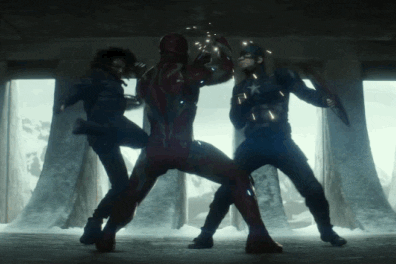 With first time appearances by characters such as Black Panther and Spider-Man, Captain America: Civil War had fans at the edge of their seats before the movie even hit the theaters. Despite two of the original six Avengers missing and the team divided between Cap and Tony, the fight scenes were no less exciting than if the team were fighting as a whole.
"It has to be Captain America: Civil War for me. It's all there if you're a comic book fan. The live adaptation of the Civil War comic story arc, of course while not going to be 100% accurate, allows more unique content out on the big screen," St. John's University junior Reese Dominique Dalisay said. "Civil War answers the age-old question of 'What happens if these heroes don't get along?' Up until Infinity War and Endgame, this is the first film where the villain 'won'. It displays more of a morality issue rather than a 'hero saves the day again' type of movie."
Although Civil War created the rift between Steve Rogers and Tony Stark, extending to their stubbornness in Infinity War, it highlighted the importance the Avengers had as a family in each of the respective members' lives.
2. Ant-Man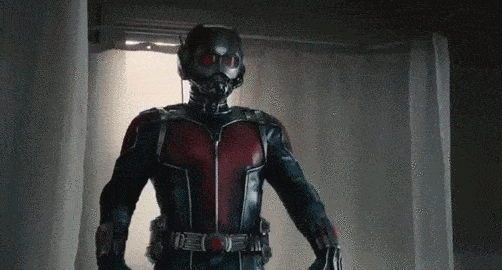 Ending the MCU's Phase Two, Ant-Man filled the theater with laughter. It taught the importance of not only maintaining family bonds, but the lengths fathers would go for their daughters. With lovable characters such as Luis, Antony and Scott Lang, Ant-Man was an instant blockbuster.
Seeing Scott working with Hope and Dr. Pym to master the Ant-Man suit and befriend the ants he worked with sent shivers down fans' spines. Of course, the hints towards Wasp eventually making her official MCU debut, along with Sam Wilson recruiting Scott Lang as an official member of Team Cap for Civil War, didn't hurt either.
3. Captain Marvel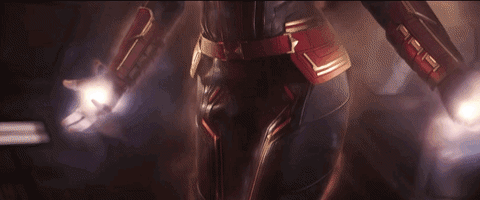 As the first female superhero solo movie in the MCU, Captain Marvel broke serious records for Marvel fans. Not only focusing on how powerful women kicking villainous butt can inspire younger members of the generation, Captain Marvel also touched upon an important topic within the current world climate: immigration. Of course, Marvel took their own spin on the topic of immigration. They focused more on the extraterrestrial immigration of the Skrull refugees after the race had been wrongly labelled intergalactic terrorists.
Captain Marvel embodies both female empowerment and the desire of immigrants to find a safe place to reinvent themselves. Yet, it also sheds light on the importance of finding your true self along with friends who would do anything for you. Ones who would even travel into space to help dole out justice! Seeing how Nick Fury came up with the Avengers Initiative is also a cool perk while watching Captain Marvel too. Who knows what we'll see in Captain Marvel 2— hopefully a debut from Captain Marvel's very own #1 fan, Kamala Khan.
4. The Avengers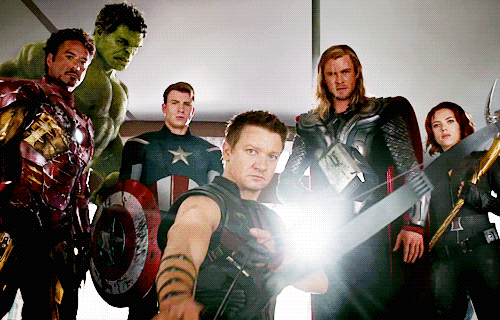 The most ambitious superhero team the cinematic world had ever seen, The Avengers proved to be the unofficial kick-off for superhero movies. Seeing the original six Avengers team up for the first time undoubtedly sent chills down the spine of any Marvel fan, but Loki certainly stole the show… along with the tesseract and Hawkeye (for a short time anyways). Watching the original six go from strangers to the family we all know and love just happens to be one of the perks of turning on The Avengers. Rewatching the film for what could certainly be the millionth time for some fans allows the original six to display their awesomeness in their first ever team-up as Earth's Mightiest Heroes.
5. Iron Man 2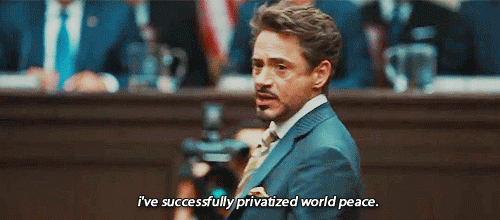 Iron Man 2, while perhaps not one of the more critically acclaimed Marvel movies, does have its perks regarding two particular members of the original six Avengers. Not only do Tony Stark and Natasha Romanoff interact for the first time, but you see backlash from the American government regarding Tony Stark's public announcement as Iron Man.
"Iron Man 2 is the first MCU movie we get to see the character Black Widow. In the movie we, as an audience, are first introduced to Natasha Romanoff as Pepper Potts' assistant. She's later was revealed to be an assassin and S.H.I.E.L.D. spy," St. John's University junior Steven Khat said. "Later in the film we see her in action as Black Widow in one of the most iconic MCU fight scenes. This scene shows us how deadly and cool of a character Black Widow is."
If you're itching for some Black Widow content, definitely rewatch Iron Man 2 to see how the badass assassin makes her debut.
6. Doctor Strange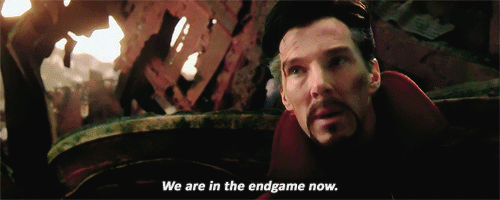 Opening the realm of multiple universes, Doctor Strange not only displayed immense character development but intense world building and expanding for the MCU. While the beginning of the movie proves rather painful (the car crash scene in particular), Stephen Strange's transformation from a prideful surgeon to dedicated student, to finally Sorcerer Supreme, exceeds fans' expectations.
"Doctor Strange has always been a favorite of mine in the comics, and recently with Benedict Cumberbatch portraying the role of Sorcerer Supreme. I enjoyed the film very much due to the introduction of realms, dimensions and powerful capes," St. John's University graduate Ethan Dominguez. "With the conclusion of Endgame, the multiverse as a whole is wonky and full of possibilities. Anything can happen with the newest phase for Marvel, and that includes the resurrection of Natasha Romanoff."
While most fans are more excited at the possibility of the opportunities the multiverse encourages (perhaps a very ambitious Spider-Man team up) the chance to see Black Widow back in action with the original six in an alternate timeline proves just as exciting.
7. Guardians of the Galaxy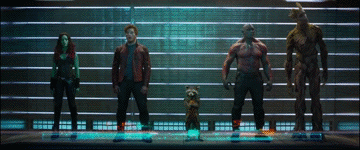 Full of feel-good rock hits, badass fight scenes, an eventual baby Groot and the first real look at the mad titan Thanos, Guardians of the Galaxy exceeded the expectations of both Marvel comic and MCU fans. Arguably one of the funniest and most feel-good Marvel movies, Guardians of the Galaxy takes an intergalactic spin on the chosen family trope. Between Starlord and Rocket's sarcasm, Groot's innocence, Gamora's heartbreaking sibling rivalry with Nebula and Drax's ability to take everything literally, the Guardians of the Galaxy lightened up the MCU.
"I enjoy the movie because of the cast and the chemistry they carry throughout the whole film. I feel people should watch or rewatch Guardians of the Galaxy if they are looking to have a good time. Everyone needs some comedy sometimes," St. John's University sophomore Jake Van Tassel said.
Rewatching this superhero flick not only brings a bit of happiness, but also helps Marvel fans remember why the MCU took the route it did.
8. Black Panther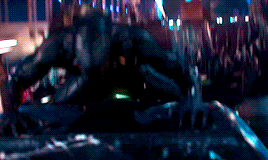 Another record-breaking movie for the MCU, Black Panther not only had the first black male lead, but it was directed by a black director. It also had a mostly black cast, and became one of the highest grossing solo superhero movies. With the unfortunate and shocking passing of Chadwick Boseman, Marvel changed the opening sequence to honor Boseman on his 44th birthday.
"Black Panther is my favorite film in the MCU. I really loved the score by Ludwig Göransson. Göransson traveled to villages in West and South Africa and used the African style of music for his Black Panther score. Black Panther also introduced us to one of the best MCU villains so far, Killmonger," St. John's University graduate Matthew Johansen said. "You should watch/rewatch it for many reasons. Black Panther proves that representation matters. It also focuses a lot on family and touches on a lot of different things. The film also shows healthy and respectful relationships."
Rewatching Black Panther will give fans a healthy dose of Chadwick Boseman, alongside raising the question of what happened to Nakia in Infinity War and Endgame.
9. Thor: Ragnarok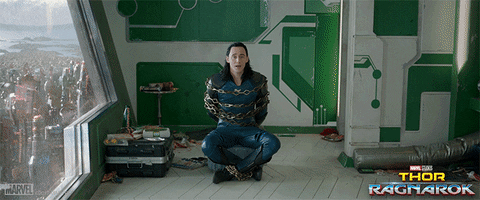 Despite practically losing everything in this movie, Thor: Ragnarok's Thor was undoubtedly the best from the trilogy. Losing the long locks and his hammer (along with an eye) only to sport a handsome new appearance in addition to the badass new friendships, Thor certainly grew from the arrogant prince of Asgard to the best king to ever rule Asgard. Perhaps besides Loki, who focused on funding the arts.
"I can tell that Taika Waititi had fun reimagining the character of Thor and adding his sense of humor to the film. Thor: Ragnarok is probably one of the most absurd MCU movies, but that's what makes it so enjoyable," St. John's University junior Danny Dooley said.
With a team-up as unique as the Revengers (who would have guessed Loki and the Hulk working together?) the movie's final fight scene with Hela topped the charts of MCU fights. Fans seem to forget that the ending scene of Thor: Ragnarok takes place moments before Infinity War's opening scene. Poor Thor can't catch a break!
10. Spider-Man: Homecoming
With his debut in Civil War, Tom Holland's Spider-Man (while certainly not Tobey's Spider-Man) elicited good vibes and actually looked like a high school student. With Peter's eagerness to live and exceed Iron Man's expectations, Homecoming gave fans a rush to finally see an MCU Spidey take on the world.
"I'm a very huge Spiderman fan and I thought this was a very fun movie. It's also great introduction for Spidey for the MCU besides his appearance in Civil War," College of Staten Island freshman Valentin Borodachev said. "I also love Michael Keaton's Vulture, I thought he was one of the best on-screen villains I have seen in a while."
With the multiverse now a very real part of the MCU, rumor on the street is that Tobey and Andrew will reprise their respective roles as Spider-Man. Charlie Cox's Daredevil and Ryan Reynolds' Deadpool may even make appearances. Fingers crossed for a live action Miles Morales to hit screens sooner rather than later!