The summer before I started college, I put all my free time towards one thing: my future dorm room. I had lived in the same house, in the same room, for 18 years of my life. I was eager to move into a new space to spend my days in throughout my first year at school.
My Pinterest boards quickly filled with aesthetically pleasing dorm room goals. Posters lining the walls, adorable bed sets, photos of my high school friends, hanging plants—the whole nine yards. I spent hours studying the dimensions and photos my school provided of the residence halls in order to plan the perfect room setup. Every photo I saw of the dorm rooms, my eyes mostly fixated on the beautiful large floor to ceiling windows that would look out to campus.
When I arrived on move-in day, that big beautiful window in my room? It was half the size and looked into a concrete window well.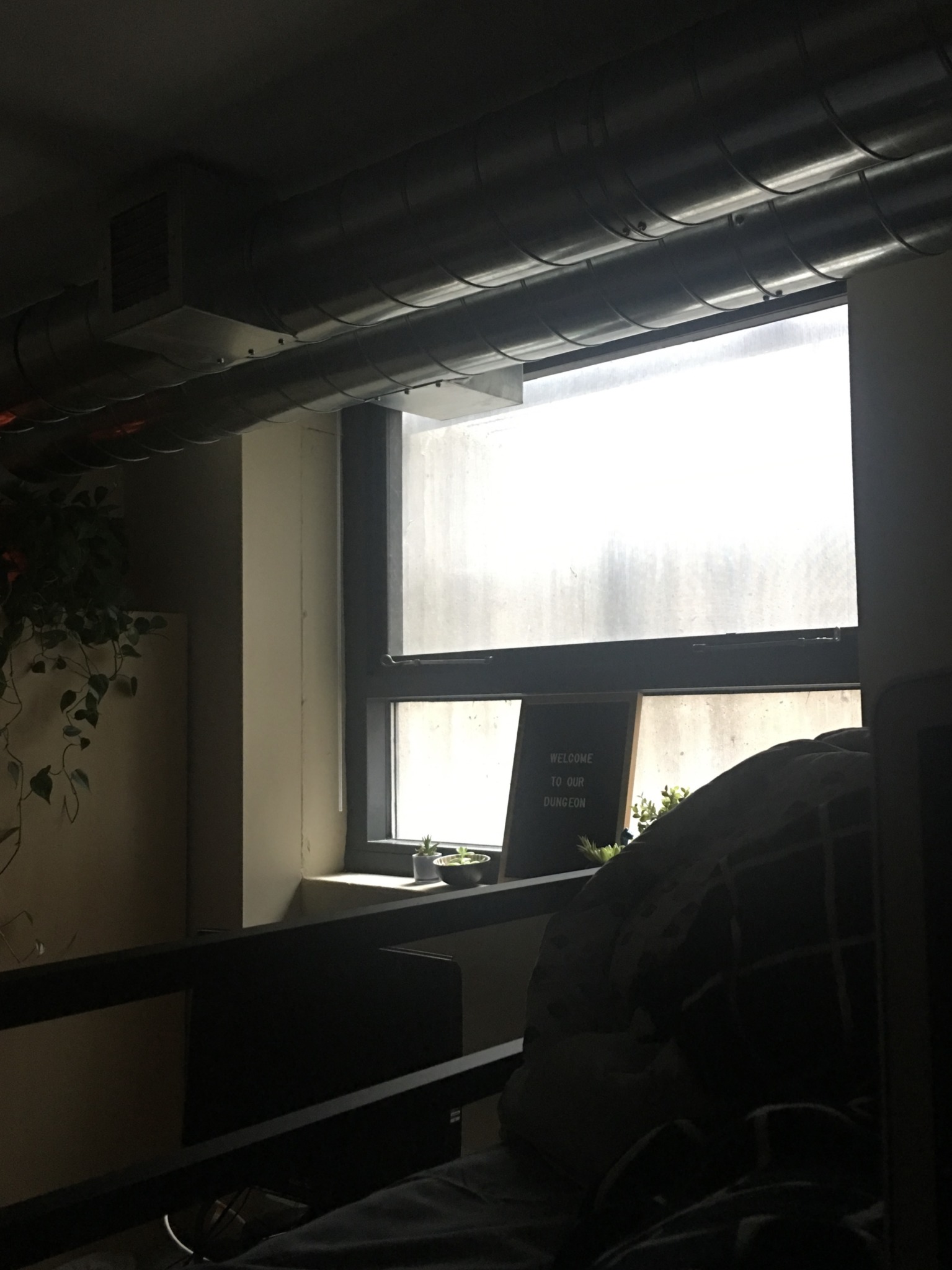 The room shocked me. I spent so many hours of my summer looking at photos of the residence halls, planning my room décor, and expecting to wake up every morning to the sun beaming into the room. Rather than sunlight and large trees, our window looked out into a pile of dead leaves. Not only was the window smaller, but the room was also smaller than others (yes, I measured) and had shorter ceilings that prevented us from fully lofting our beds.
One of the worst things about the room: it was in a side hallway away with only a couple of other rooms nearby. Instead of having a large community of floormates to meet, only four or five other girls even walked down our hallway. I originally hoped to make friends by propping my door open, as older students often suggested. Now that this seemed impossible, I struggled to imagine how an introvert like myself could easily meet new people.
I'm not going to lie; my roommate and I felt really bummed out about the room. It didn't live up to our expectations. I spent the entire move-in weekend complaining about the window well view. We constantly talked to other students, trying to see if anyone had a similar situation. We even asked to switch rooms within the first few days of being there, knowing we weren't allowed room changes during the first two weeks on campus.
Because the room I had hoped would be bright and homey was so dark and dreary, I spent my days sitting in the lobby of my residence hall. I naturally ended up talking to a lot of people walking by, whether it was just saying hi or having a full conversation. My window well room, which my roommate and I nicknamed "The Dungeon" became a conversation starter with other students in my hall. I had a reason to invite them to come to see my room, and then they would offer to show me theirs.
In my time spent complaining about the lack of natural light, I was able to find something far more important. Friends.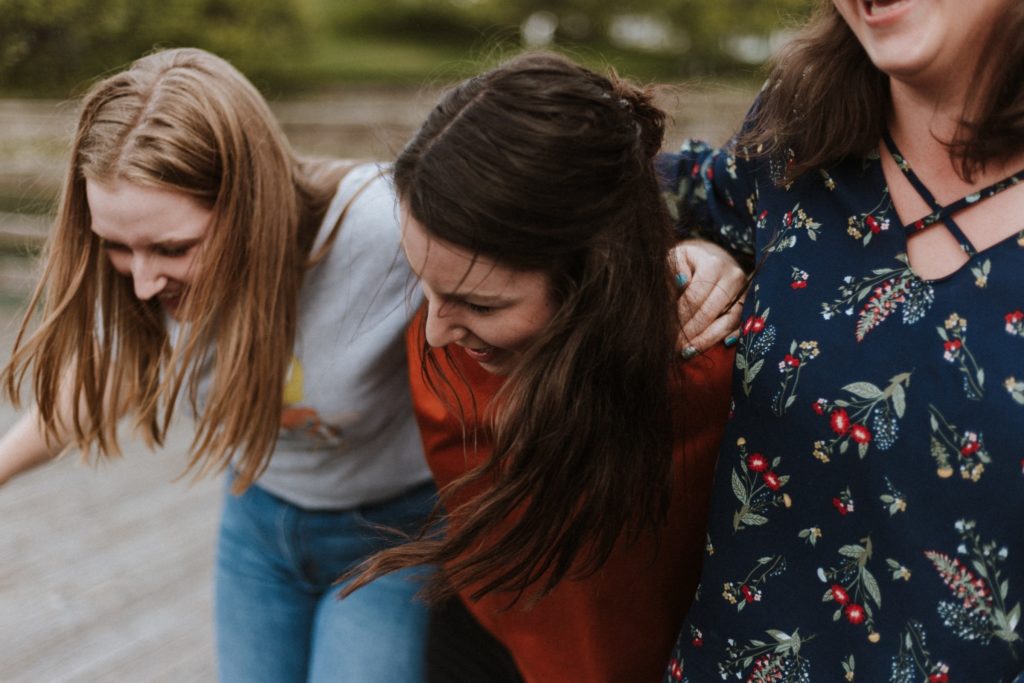 My roommate, myself, and some newfound friends spent almost every afternoon in the lobby. Other students in our residence hall told us that they expected us to be there every day when they came back from class. Some other friends called us the "lobby girls." The lobby soon became what I had hoped my own room would be: a place that I loved to spend my time. In the lobby, we studied, ate, told stories, danced, and were definitely way too loud some days. If the school assigned us a room with that dreamy big bright window, I'm not sure if my introverted self would've gotten out of my room to make the memories I did in that lobby.
While my roommate and I eventually moved into a dorm room that looked like the one I had always imagined, my few months in The Dungeon shaped my college experience for the next four years. Without the concrete slab view, I wouldn't have some of the best friends, and the best memories that I have now.