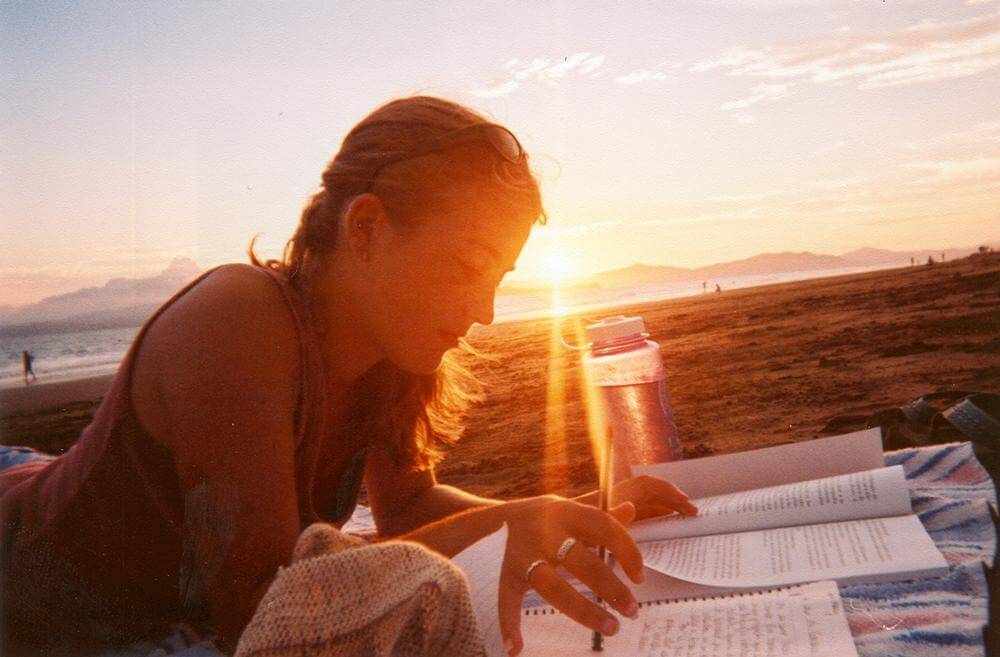 Looking for a college that will be your true home away from home? These ten schools deliver. Cue the beautiful surroundings, spacious dorms, quality dining, top-notch safety and lively student communities. If you stay too long, you may never want to leave.
10. Pepperdine University
(Pepperdine University School of Public Policy, Photo via Pepperdine University)
Pepperdine's Firestone Fieldhouse offers tens of thousands of square feet for indoor swimming and weight training plus a 3,500-seat basketball arena. Students also have quality living space for after those tough workouts; even freshman get to live in roomy eight-person suites complete with lounges. Meanwhile, Pepperdine's dining services hosts Pepperdine Dietetic Internship Program, which trains students to become registered dieticians. At the end of the internship, every student creates a specialized lunch menu to serve to the larger student body.
9. Kenyon College
The Great Hall, Photo via Kenyon College)
Kenyon's dining facility, Peirce Hall, features gorgeous panels of literary stained glass and locally sourced food witth 40 percent of ingredients from local producers. For living space, Kenyon gives students the innovative option to invent and live in "theme housing": residential communities based on specific interests like hiking or creative writing. Even students outside of these communities can be a part of their operations, as Theme Houses hold programs available to the entire campus community throughout the year. In all, on-campus housing is home to 98 percent of Kenyon students, one of the highest in the nation.
8. College of William and Mary
(Crim Dell Bridge, Photo via College of William and Mary)
William and Mary's Christopher Wren Building was built in 1695 and is now the United States' oldest currently used academic building. Both historic and beautiful, William and Mary is quite luxurious too with on-campus housing features such as in-room temperature controls, restaurants on lower floors and private baths. Every year two outstanding and lucky seniors get to live in the restored Colonial Williamsburg house, a historic residence. These students take a leadership role on campus, planning events for other students and forging bonds between the college and Colonial Williamsburg community.
7. Dartmouth College
(Baker Tower, Photo via Darthmouth College Alumni)
Hate doing homework indoors? According to Intel, Dartmouth is one of the top five "Most Unwired Campuses" in the U.S., so students can catch up on class while soaking in some rays on the grassy lawns. With the Ivy-league homework load, this comes in handy. So do Baker-Berry Library's two cafés for quick study breaks. Students can often be found enjoying bonfires or pick-up Frisbee games on the campus green, surrounded by iconic brick and white-washed buildings from the 1800s.
(Rafting Bowdoin Quad, Photo via Bowdoin College)
Bowdoin's food doesn't imitate home cooking; home cooking imitates it. Popular recipes are posted on the school's website so the student community can try out Bowdoin's innovative culinary ideas. Especially popular dishes include seafood like fish chowder and shrimp cakes. Positioned by the coast, Bowdoin owns a significant portion of land on nearby Orr's Island, which houses the Coastal Studies Center and lets students enjoy all the cool ecology of the Maine seaboard.
5. Emory University
(Clairmont Campus, Photo via Emory University)
Emory's cafeterias aim to use 75 percent local or sustainably grown food by 2015, and the Dobbs University Center, one of Emory's main dining halls, has a particularly overflowing salad bar. Sustainability is also a major focus of the dorms. "Lights automatically go off when nobody is in the room," said 2014 graduate Jessica Coons. Even the toilets are sustainable by using rain runoff and air conditioning condensation for toilet water. By combining this environmental focus with a purposefully open, bright, and inclusive architecture, Emory features living spaces students love.
Emory's guide to their extensive healthy eating options
4. Scripps College
(Scripps College and the San Gabriel Mountains, Photo via Scripps College)
The California sun, rose garden, sculpture garden and Elm Tree lawn only begin to tell the story of Scripps' beautiful campus. "Campus is particularly special because it's very small," said Haley Wilhelm, a junior. "I am constantly bumping into friends and taking the long way home – just to enjoy the day." Students gather at the Motley Coffeehouse, a student-run hangout that offers fair-trade coffee and food from local, sustainable sources in addition to live music and film screenings. Or they can visit the dining halls, with create-your-own-pizza Friday nights. Unfortunately for guys, Scripps is an all-female school. Exclusivity makes it all the more desirable, right?
3. University of Chicago
(Rockefeller Chapel, Photo via University of Chicago)
Fitness buffs relish in the Gerald Ratner Athletics Center, which features an impressive strength training facility and an Olympic-sized pool. U of Chicago's residential house system – think Harry Potter – is even more popular among students. "You basically have a built-in community the day you move in to your dorm," Sophomore Frankie Carter said. These communities are strengthened throughout the year because each house has a table in one of the two dining halls on campus and a resident head who runs house events.
2. Bryn Mawr College
(Bryn Mawr College Campus, Photo via Bryn Mawr College)
Bryn Mawr is serious about encouraging students to live on campus. Students are expected to live in college housing, although they can apply for approval to move off-campus. The campus itself is very picturesque, with spacious greens and Gothic architecture inspired by Oxford and Cambridge. Many of its outdoor spaces serve important functions: the Taft Garden hosts live performances, Rock Arch connects a dorm and its common room, the Sunken Garden is popular for weddings and the Cloisters hosts ceremonial events. Like Scripps, Bryn Mawr is an all-female school. Some people get all the breaks.
1. Washington University in St. Louis
(Benjamin Brown Graham Chapel, Photo via Washington University in St. Louis)
Two of humanity's most basic needs are food and shelter… and Wash U rocks both. One of the school's dining perks is its "Webfood" service, which lets students order meals online for easy pickup – a great way to avoid killer lines at dinner. Café Bergson is beloved for its sweets, including fruit tarts, cheesecakes, red velvet cake, zucchini bars and gooey butter cake, a St. Louis specialty. The dorms feature memory foam beds and individual closets. Wash U also organizes students into residential colleges, which hold famously cool events. For example, Wayman Crow has "crow cakes" once a month, when students eat hundreds of pancakes, from chocolate chip to berry to holiday peppermint. What more could a student want?
(Header Photo via Northern Arizona University)
For more college rankings, check out:
The 10 Best Colleges for Career Services
The 10 Most Hipster Campuses 2014

CM's Top 10 Colleges with the Hottest Girls

CM's top 10 Colleges with the Hottest Guys