We've all heard the classic jab at college-age creatives: that a degree in the arts is useless, a one-way ticket to student debt and misery. But believe it or not, arts graduates do find fulfilling work that also sustains them. Post-grad music majors in particular have a broad range of career paths to choose from. Not convinced?
Here are 10 post-college career options for music majors:
1. Laryngologist/ENT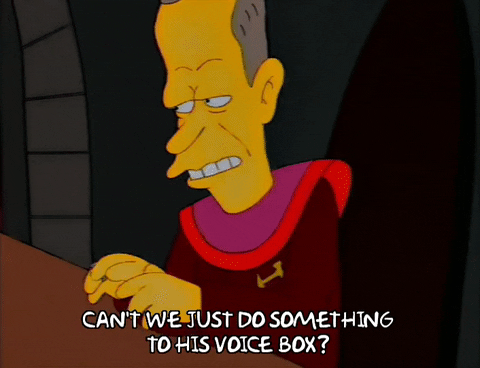 Many music students go on after graduation to choose a career path in a closely related field. (This one requires a master's degree, but a bachelor's gets the ball rolling). For singers, the instrument in question is an actual body part, and that's where laryngologists – the scientific term for a voice doctor – come in. Graduates with a degree in voice performance pursue this path in order to address the health-related aspects of the art.
"My undergrad music degree and experience afterward as a young artist and working singer has been a big influence in terms of research I've done and how I relate to singers as patients," University of South Carolina graduate and laryngologist David Young said. "There is also a large auditory component to what I do, both in accurately diagnosing vocal disorders and in complex laryngeal framework surgeries where I'm manipulating parts of the larynx while the patient is awake and phonating (singing). My music background influences my practice literally every day."
Students earning a degree in vocal performance train intensively for professional careers as opera singers. However, their coursework translates well to non-performing paths. While laryngologists must complete quite a bit of extra schooling, they serve as an indispensable resource for professional singers. That's job security, folks.
2. Music educator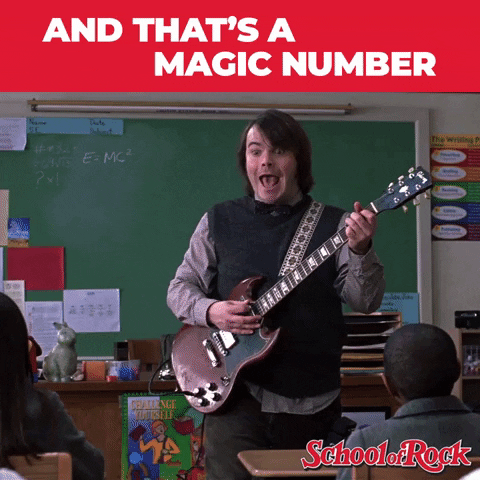 Public schools with music programs offer music majors a rich opportunity to gain teaching experience and flex their musical muscles. Music education majors, of course, seek out these jobs, taking positions as choral directors and band conductors. In some cases, a music performance degree will suffice. General music classes at preschools, elementary schools, and middle schools fit best for music performance majors. Those who progress on to a master's or PhD qualify to teach at the college level.
3. Private music teacher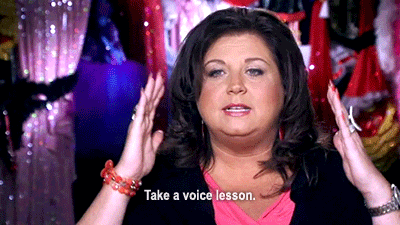 Most music majors spend years studying their instruments before they even get to college. And after over a decade of private lessons, many decide to pass their knowledge on to the next generation. Private teaching offers post-grad music majors a way to nurture budding talent without the demands of a classroom. Some find this path immensely rewarding. Depending on the going rate for lessons in your area, establishing a private studio pays well, too.
"A degree in music can lead to so much more than the 'success' path prescribed to most students. And often the best way to support yourself as a working musician is with coordinating or complementing work," Florida State University graduate and private voice teacher Shannon Jennings said. "One of the most rewarding ways I've supplemented my income as a singer is through private teaching — including virtually, which I've actually come to prefer both as a teacher and student who travels for work."
Now that we all exist in the Zoom age, teaching private lessons provides performers the flexibility they need to work around professional gigs and rehearsal schedules. This path presents a great opportunity to sharpen a musician's craft as well. And the money ain't too bad either. Plenty of musicians earn their income primarily from teaching. If you're looking for a career option that adapts easily to the rest of your life, this one's perfect.
4. Sing in a professional choir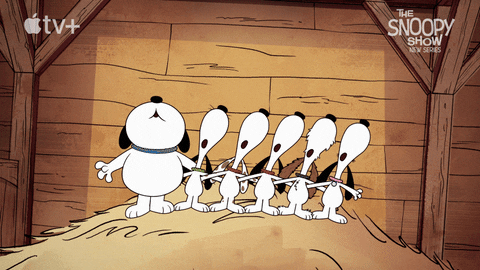 You might associate singing in a choir with the music program in your faith community or classes in grade school. But if you love singing in choirs, professional ones do exist. Well-known examples include Chanticleer and the Mormon Tabernacle Choir. Singing with an opera chorus, from choruses at regional houses to national ones like the Metropolitan Opera, pays particularly well. Salaries top out at close to six figures at the biggest houses! Though big breaks like that are hard to come by, living in a city with a robust arts scene makes smaller-scale professional choral work easier to find.
5. Music theory tutor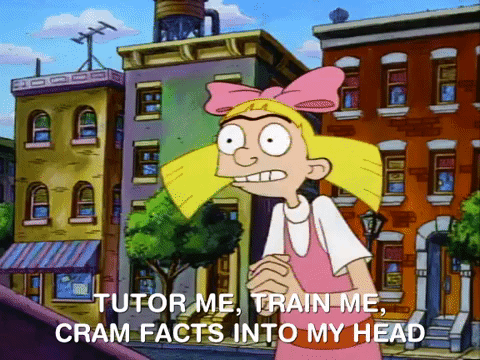 Written theory: the organic chemistry of music classes. The struggle is real for most music students! However, if you enjoy music theory and excelled in your college theory courses, consider capitalizing on that by offering tutoring services. College music students often need a helping hand with this subject, as do high schoolers taking AP Music Theory. Topics covered may include aural theory and ear training, counterpoint, musical form and structure, and more. Expect to make bank around exam time.
6. Church music director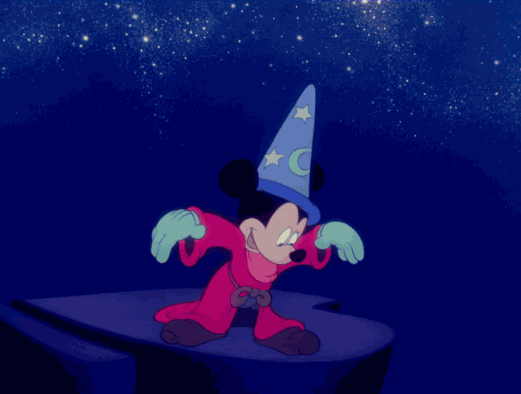 Many musicians' earliest experiences happen in church singing from the pews or up front in the choir. As a result, music majors of faith often go on after college to work in music ministry. Choral music education majors fit well into positions as church choir conductors, curating seasonal repertoire for services and organizing public concerts. Piano performance majors often find work accompanying their rehearsals. And there's always an abundance of both permanent and freelance church work for most singers and instrumentalists, especially during the winter holidays and Holy Week.
7. Arts administrator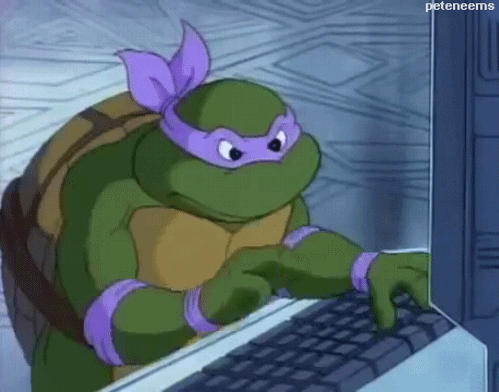 Arts administrators: the unsung heroes of the performing world. They keep theaters, opera houses, orchestras and more working like well-oiled machines. Their work once went unnoticed, but in recent years, arts administration has become more visible to the theatergoing public. Arts administration jobs range from program management, event planning and marketing to fundraising and financial management for non-profits.
"I first worked as a flute professor and private teacher, and a general manager for a youth symphony. Music obviously helped with those. Now I'm a med student and I would say it helped me know how to be a team player, spend a lot of time in solitude to learn a thing, and be a generally more interesting person," University of Kentucky graduate and medical student Aryana Misaghi said.
Arts administrators help advance the missions of arts organizations, increase access to the arts and broaden their organization's reach. Whether it turns into a permanent career choice or a steppingstone to your next one (like medical school, in this case), a job in this field is a fulfilling experience. It can also provide a steady income and fixed schedule. It's ideal for musicians wary of the unpredictability that accompanies a performer's lifestyle.
8. Wedding musician
If you've ever seen "The Wedding Singer," you know performing at weddings pays the bills. Wedding musicians get to play a part in the biggest day of someone's life, so the personal reward is great, too, in addition to the financial one. Many couples request instrumentalists in addition to a singer—wedding gigs keep the lights on for string players, pianists, guitarists, you name it. And because of the enduring popularity of a handful of commonly played pieces, once you've learned the music for your first wedding, you've prepared for most of them. (Looking at you, Pachelbel's Canon.)
9. Business owner or manager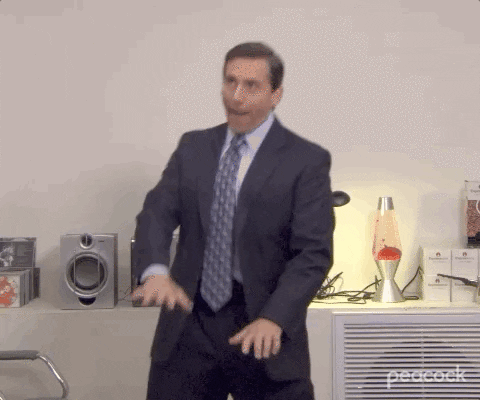 Let's talk "soft skills" versus "hard skills." Musical training helps students develop a broad range of abilities which easily transfer to many fields; the hard skills of music-making involve knowing how to play an actual instrument or sing, read sheet music and so on. The soft skills include pretty much everything else, and they're invaluable in every field, not just music. As good artists and colleagues, musicians learn skills like interpersonal effectiveness, creativity, and entrepreneurship. Owning and running a business employs those skills and more.
"I got a music performance degree from Florida Gulf Coast University. I was perfectly on path to continue my professional career until I decided to take a year off to pursue pop music in NYC. That year turned into 6 and I never looked back. Now, I am a business owner and roofing contractor. Music has helped significantly by providing self-discipline, self-awareness, goals, dedicated timelines, and the ability to communicate with people in all walks of life," FGCU graduate and business owner Lorena Vargas said. "My training in opera exposed me to people of all ages feeling comfortable to come up and hug me and talk openly, and now I am able to bring that warmth to all of my business dealings. It's magical what training in music has done for me personally."
Even if you choose a career outside the arts, the things you learn in music serve you well in any field. A Bachelor of Music degree prepares students for the outside world in more ways than one. Musicians may find meaningful work at the helm of any kind of business that allows them to flex their soft skills. Nobody ever said a post-music degree career needed to involve music!
10. Any career that requires a bachelor's degree, no matter the degree area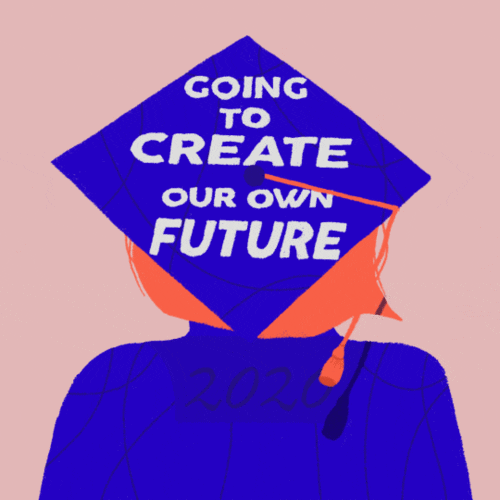 Many decently paying jobs require that applicants hold a bachelor's degree regardless of the area of study. This makes it so much easier to pursue a degree program you love and still get some use out of that expensive piece of paper. Clerical, educational and administrative jobs make up just a few of the many kinds of work that typically require a bachelor's, period. So go out there and pursue your passion! It will be worth it no matter what.
---