Do you smell that? Pecan pie, cinnamon apple, toasted marshmallow… that's right. Autumn arrived. While the long-awaited cozy, crisp season might look a little different this year because of the ever-present coronavirus, we can still enjoy the season our pumpkin-spiced heart's content.
Read on for College Magazine's top 10 ways to get in the autumn mood.
1. Make a Halloween movie bucket list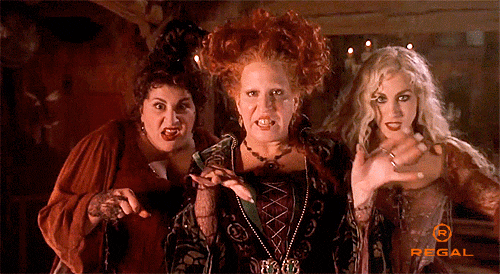 Calling all the monsters, ghouls and ghosts. Movie marathoning is an obvious quarantine past time. But now, we say crank it up a notch and create a list for yourself that's the ultimate Halloween movie bucket list. Compiling a concise list occupies your mind and also give you a chillingly exciting activity to look forward to. "My favorite Halloween movie is definitely The Nightmare Before Christmas," said GWU senior Sahar Qazi. "The music and animations always drew me in and it reminds me of my childhood." May we suggest some classic Disney Channel Original Movies? Or perhaps the Halloween horror franchise?
2. Watch (or re-watch) Gilmore Girls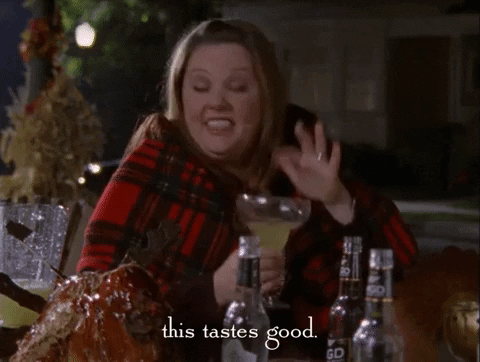 Watching a show may be a super-specific way to get into the Fall mood, especially if you've never heard of the show before (but seriously, how could you not have?). No matter where you are in your life, Gilmore Girls will always be there for you. If you need Lorelai and Rory to be with you, rest assured they will follow. Set in the cozy small town of Stars Hollow, Connecticut, Gilmore Girls follows the trials and tribulations of this iconic mother-daughter duo as they barrel through life, Rory through high school and college and Lorelai through single-parent adulthood. The show has a comforting, nostalgic feel (not to mention gets impressively decked out for Fall and Winter episodes) that will guarantee to get you in the mood.
3. Pick up a PSL from Starbucks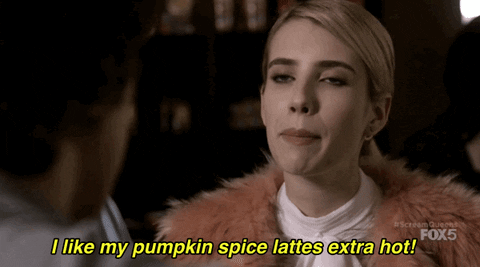 Ordering the classic beverage when the season rolls around is a given. The flavor is unmatched, the aesthetics unparalleled, the vibes immaculate. You don't have to go to Starbucks, either. It's become pretty common for most coffee shops, both chain and local, to switch out menus according to the season. They unveil a wide variety of autumnal drinks and snacks, from pumpkin nut muffins to toasted marshmallow hot chocolate. Not a fan of super Autumn-y drinks? No problem. "During the Fall I love to order caramel macchiatos with a splash of cinnamon dolce syrup or toffee nut syrup to get that fall feeling," said GWU sophomore Sarah Punjwani. Use the opportunity to support your local businesses amid the pandemic, too!
4. Treat Yourself to a Target Haul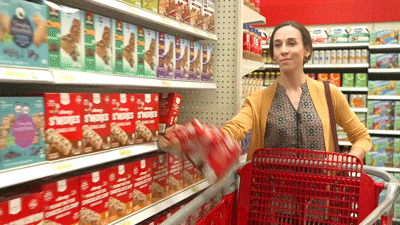 You're already at Starbucks, so might as well! The superstore is notorious for seasonal collections, and autumn is absolutely no exception. In Target world, it's pretty much go big or go home. You'll find all things orange, brown and yellow there from pillows, blankets and socks to candles, treats and décor. Even if you aren't interested in spending money (which is completely understandable) perusing the endless aisles of Target is guaranteed to give you the seasonal serotonin you're in the market for. Sip the venti PSL you just bought and happy exploring!
5. Carve Pumpkins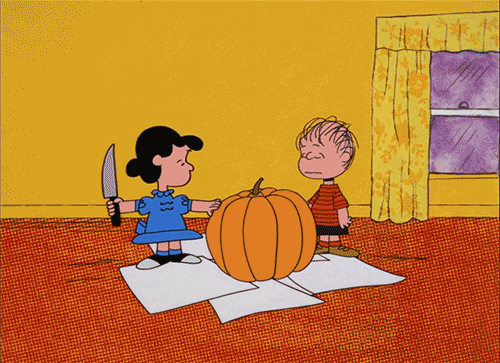 The uniquely Fall squash can be found at pretty much any grocery store. Just pick up however many you want for either yourself or the family. After acquiring the necessary tools, pick a design and get carving! A fun side activity would be to roast the leftover pumpkin seeds when scooping them out. It makes for a delicious Fall snack while you work. If pumpkin carving may not be your thing, or if you simply aren't interested in getting your hands dirty, you can also opt for painting the pumpkin, too. This definitely allows more room for ease and creativity.
6. Apple Picking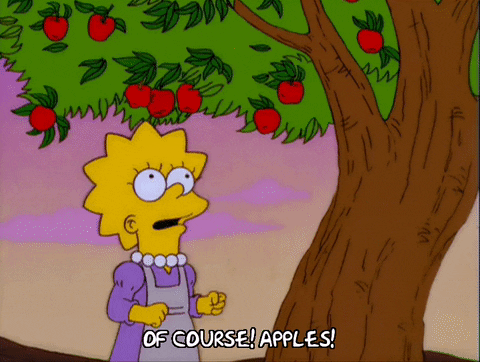 Though apple picking may not be an anywhere, anytime sort of activity, planning out and coordinating a day of apple picking is unquestionable for getting in the autumn mood. Simply look up the open orchard nearest to you. Then grab those you're socially distancing with (or others but be sure to get tested for the virus) and hit the road! You'll be able to take the delicious fruits home with you. It's a win-win: an adventurous, spectacularly Fall day plus freshly picked apples galore!
7. Put up Fall décor around your room (or house)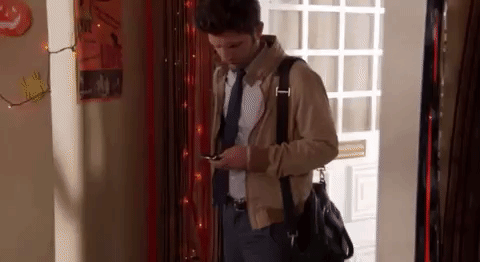 This is a game-changer. Surrounding yourself with seasonal décor that fits your style instantly boosts your mood. You want your workspace and living spaces to reflect on how you want to feel. It's the area you spend the most time in, so why not give it a little Fall sprucing? You could go for a small fake pumpkin on your desk, maybe introduce a cozy flannel scented candle on your bedside table. You can go full-on tacky, bringing out the purple and black Halloween streamers and plastic skeletons, or you can opt for a more aesthetically pleasing look featuring shades of orange and tan. The power is in your hands to make your room (or house) an autumnal wonderland.
8. Stream Taylor's folklore… on repeat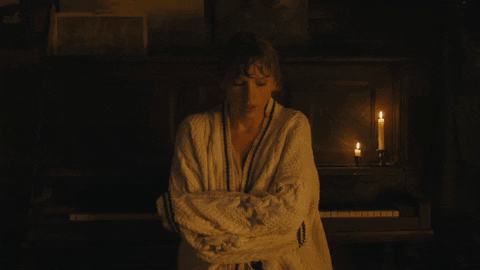 Hopefully, you don't need further explanation. The legendary folk/pop/country singer's newest and unexpected album gives us all the Fall vibes we could have ever asked for. "It is peak Autumn vibes. my [TikTok] FYP was immediately filled w people who bought the cardigan," said GWU senior Mia Walsh-Serpico. Not only is folklore a lyrical masterpiece, but the acoustics, piano and overall music in the album feel like the ultimate cozy mood. Taylor's soft voice sings like a lullaby in all of the songs. Quite frankly, the album has the power to make you feel moving to a cottage in the woods and sip your tea by the fireplace as you get snug reading a book. And no, we definitely have not thought about doing that…
9. Spend more time outside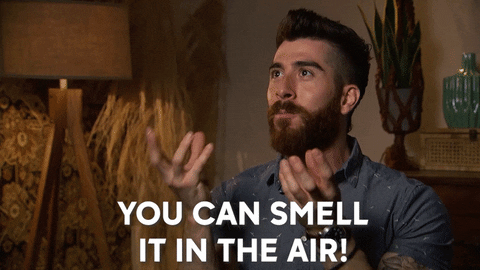 Granted, this definitely relies upon the climate of the region of which you reside in. If you're from sunny Florida or California, for example, it might be a little hard to really breathe in that crisp Fall air while sipping on a hot drink if, well, there isn't any. But for those who live in places that tend to get cooler for the Fall, try to spend more of your day outside, really taking it all in. Hopefully, you'll begin to appreciate the changing of the season more and allow yourself to really notice the colors changing, the leaves falling and the air getting crisper. You can take your homework outside, a nice book, any hobby such as painting or even your phone if you want to peruse TikTok. The ways to keep yourself busy on your back porch or balcony are endless!
10. Bake, bake, BAKE
Okay, so this may not be a unique fall activity. But what you choose to create in the kitchen definitely can make it so. There are a plethora of options; you can look up recipes to Fall themed desserts including cakes, cookies, pies or brownies. Or you can find out how to make pumpkin bread or roasted turkey. Honestly, there's really nothing at all stopping you from creating a full-on Thanksgiving feast for your loved ones if you really wish. In 2020, there are no rules. Perhaps you want to put all those apples you picked from the orchard to use and make apple crumble, apple pie or caramel apple treats. Time to get cooking!