The boys are back in town from college for holiday break and you know that that means: Shenanigans upon shenanigans. This year you guys planned a Secret Santa and you can't wait to see the antics that follow. There's only one problem—you have no idea what to get for your bro. Don't worry, there's bound to be something on this list your buddy will love. Or maybe there isn't, in which case you're totally screwed, bro.
1. Food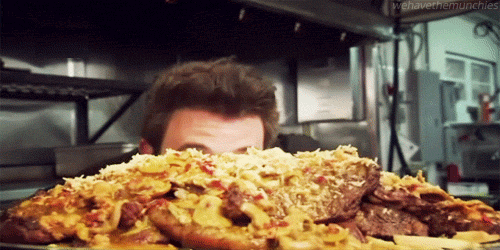 Fret not, there is one thing that will save you and make your friend extremely satisfied: Food. You pile your car with a Mt. Kilimanjaro-rivaling stack of chicken nuggets, boxes of the cheesiest pizza and bags of burritos rolled to perfection. You hand your gifts to your bro and he knows you totally forgot to get him something. But it's alright, because he also forgot to get you a present and gave you food. It's the gift that keeps on giving, right?
 2. Headphones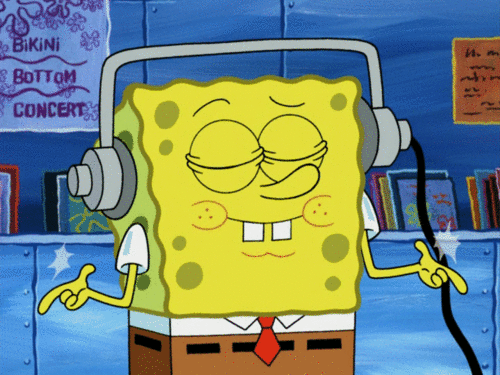 Headphones make a great gift for your bro because they're cheap,easily bought from Amazon or your local grocery store and super useful. From watching new burger recipe videos on their computer to getting hyped over Kanye while exercising to secretly jamming out to the new Adele album (because it's straight fire), he'll use those headphones a trillion times before he loses them in a week and needs to buy a new pair.
3. Rival College Apparel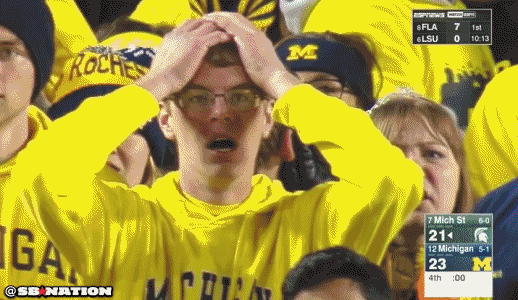 Imagine all the bros sitting around watching a basketball game on TV as John screams obscenities from the corner. John goes to your rival school and you have to stick it to him one more time before the ball drops in Times Square. Smirking, from ear to ear, you turn around to watch John "surrender cobra" dump a box full of your school's apparel to the ground. From shirts to hats to even socks and a signed picture of your star quarterback, you outdid yourself in bringing John an immense amount of saltiness this holiday season.
4. Bathroom Putt Putt Set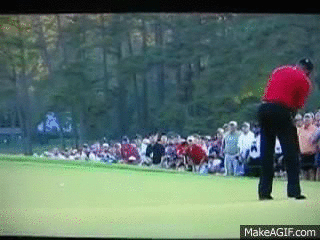 What could possibly make going to the bathroom any better? A mini golf set that you can use while going number two, of course. Your bro will be so pumped that he'll spend the rest of the night in the bathroom—and not just because of the Taco Bell. Give him a gift he'll cherish for the rest of his adulthood. Your bro will finally live out his dreams of golfing like Tiger Woods while sitting on his porcelain throne.
5. Beanies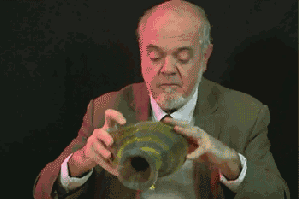 Beanies are cool, warm and inexpensive. You can get one beanie, two beanies, red beanies, blue beanies. Heck, you can even get some with antlers or a lumberjack beard. If bro is going through a phase of wearing beanies even when it's blistering hot outside, you know this gift is the winner. Even if that isn't the case, he'll still appreciate it since we're in the middle of winter and a bro's got to be swagged out.
6. Phone Charger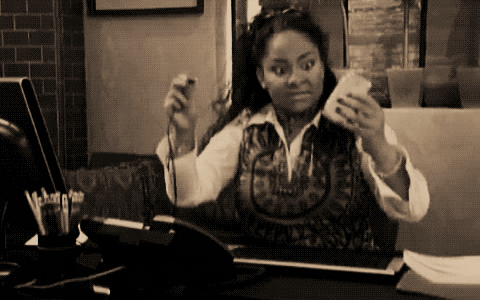 College kids run through phone chargers as if they were water or anything that's given out for free on campus. However, college kids won't get a new one because they can't afford it and try to use poorly made cheap ones. There's plenty of products made out there to lengthen the lifespan of your poor charger, but chances are we'll most likely break that, too. Please, just get the dude a decent charger and make his day.
7. Awesome Bottle Opener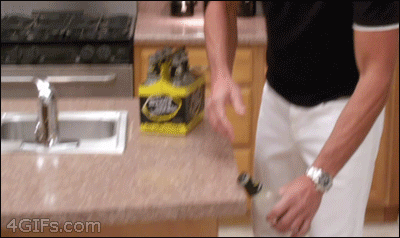 When your bro is 600 miles away partying through the night at his school two states away, he'll pull out his badass bottle opener so he can take a swig of his favorite beer and think of you. A tear will slowly fall down his cheek as he makes a silent cheer to his best bro. Not to mention it'll save him a lot of money rather than have to get his table repaired.
8. A Fake Million Dollar Scratch Off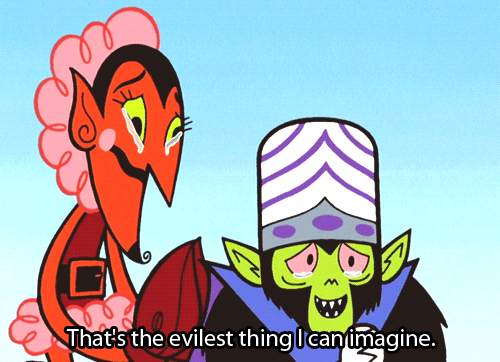 You can never go wrong with the classics, am I right? Watch your friend lose his mind, take off his shirt and sprint outside, believing he just won a million dollars. Once you finally catch up to him and clue him in that it's a fake ticket, prepare to run. Eventually, he'll give up the chase after three hours, and then forgive you and laugh at himself. Make sure he puts his shirt back on, by the way.
9. Video Games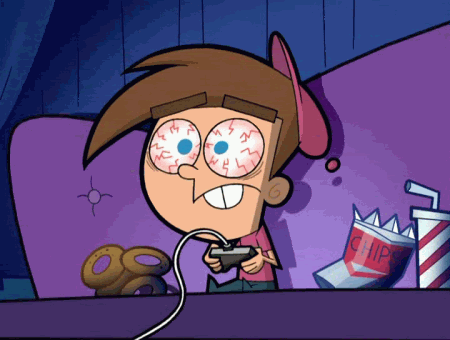 Video games dominate your bros' lives. Your bro secret santa will love you for all eternity when he finds out you gifted him a brand new video game. From Black Ops III to Fallout 4 to Star Wars Battlefront, the possibilities are endless this holiday season. With a whole month before school starts, it's be the perfect time to retreat to his room and waste the night away wrecking zombies, aliens and stormtroopers alike. Just make sure you pick up a copy for yourself so you can play with him.
10. Marshmallow Cannon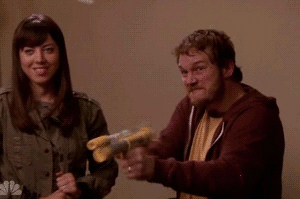 Dudes love marshmallows. Dudes love cannons. Do you see where this is heading? Picture the glee on your best bud's face as he unloads hundreds of marshmallows across the house, attacking the rest of your friends. He yells quotes from Terminator until he runs out of marshmallows and the rest of the squad tackles him to the ground. As he's leaving, he puts on his shades, slings the marshmallow cannon over his shoulder and says, "I'll be back" as he heads to his car. "Mike, it's 9:30 at night. Take your damn sunglasses off," you call out, but he's far too pumped to think rationally. Good thing you bought yourself one as well.
As you say chest bump your homies goodbye, reminisce over the new memories made. You look down at your new bathroom putt putt set and know that your bro is a true bro. Not to mention he feels the same way since he's still taking snapchats of his new beanie four hours later. Push all these thoughts to the back of your mind because frankly, it's time to go to the bathroom and play mini golf.