When quarantine began, staying at home all the time honestly didn't sound too bad at first. Like many other people, I started to get excited about having more free time. I made a list of all the things I wanted to do in quarantine: learn how to use my mom's old sewing machine, research the mysterious history of my 100-year-old house, clean out my terribly cluttered closet. I felt determined to do it all.
But four months later, I'm curled up on my couch in the dark, struggling to keep my eyes and mind focused as I write this article. When I woke up this morning—or maybe this afternoon, I'm not sure—it took everything I had to get out of bed, open my laptop and start writing. I'd be lying if I said this was the first time it's taken all of my energy to get started on one task.
Rather than using this time as an opportunity for productivity, I've been doing a whole lot of nothing.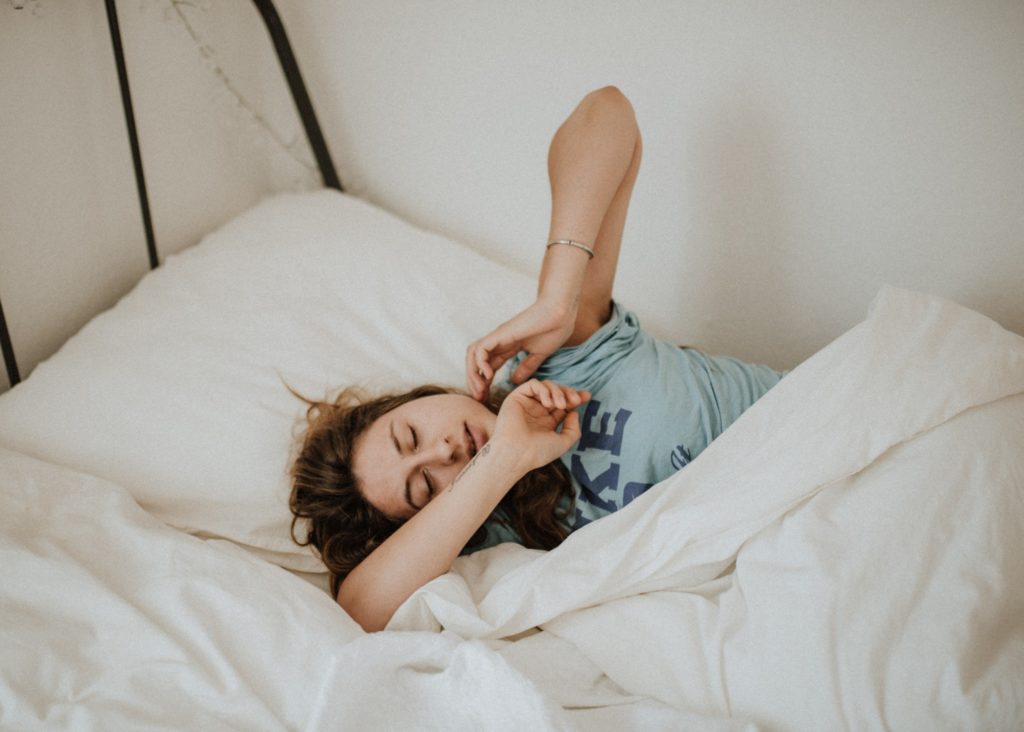 I haven't sewed a thing, the mystery of my house remains unsolved and my closet is still a disaster. The me from four months ago would be deeply disappointed if she could see me right now, almost dozing off while cuddling my laptop.
Like everyone else in the world, I led a completely different life four months ago. Firstly, I tried my best to stay productive. I went to class, I studied and I worked a part-time job. Also, I tried my best to take care of myself. I napped, played my guitar and kept a journal.
I do none of those things now.
Now, I can hear my own voice saying, 'What are you doing? You have all of this free time. Why aren't you filling it up with sewing or researching or organizing or doing literally anything at all? Why is it so hard for you to write one article?'
That voice in my head might technically belong to me, but it's an echo of the pressure we feel every single day to spend each second of our time productively. At the beginning of quarantine, that pressure became more intense than ever. The vibe of every corner of the internet, every marketing campaign, and eventually every conversation was: Yay, you have time now! To get even more s—t done.
I'm all for living life to the fullest, but the toxic productivity phase of quarantine sucked.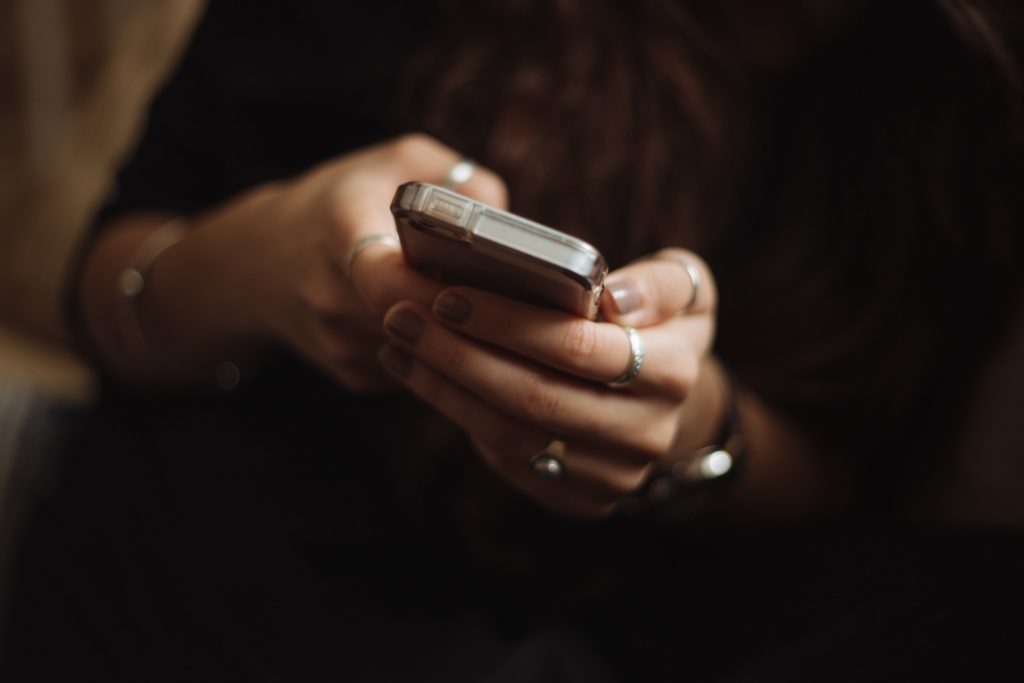 During that time, I spent entire days on YouTube. I'd flip through productive quarantine vlogs I'd never be able to relate to, DIY tutorials I'd never actually follow and reviews of books I'd never bother to read. The guilt would set in every night around midnight when I switched on the TV, digging deeper as I clicked 'Next Episode', but it still didn't stop me. Instead of making healthy changes to my habits, I made an overambitious to-do list. The more I scrolled, the more I added to the list.
Unsurprisingly, weeks went by and the tasks remained unfinished.
One morning, as I stared at the empty boxes, I realized my list served no purpose other than to constantly remind me of everything I wasn't. It seems logical to say that more free time should result in more productivity, but that's just not the case. If anything, I've spent my time less productively than ever—and felt worse about it than ever—since quarantine began.
Luckily though, people have started to push back against that mindset, suggesting that instead of shaming ourselves for not accomplishing enough, we should take this extra time to "just be."
Go for a walk, listen to the birds chirp, look deep within ourselves and find peace. We should take this special time with ourselves to practice less self-improvement and more self-care.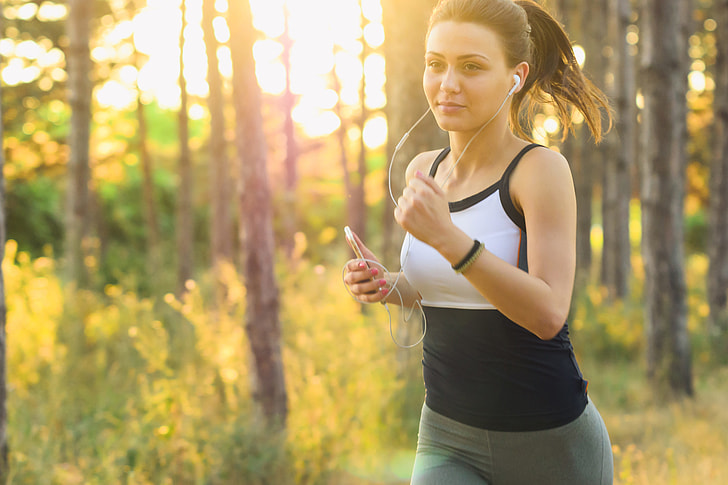 The idea of unplugging and focusing on yourself spoke to me. I decided to revisit an old hobby and take up running. I ran consistently every morning in quarantine—for a week. As happy as running again made me, I didn't possess the motivation to do it every day. What I thought would serve as a relaxing escape from my painfully repetitive day-to-day became yet another task on my toxic to-do list.
And just like that, the guilt was back. I regretted not spending enough time running or soul-searching or admiring the world around me. I love the idea of contemplation and appreciation, but what about lounging on the couch during a storm? What about doing absolutely nothing? As hard as we try sometimes to get away from our toxic, workaholic culture, we somehow always get caught in this loop of telling each other what to do.
I've moved on to trying to accept this new way of life.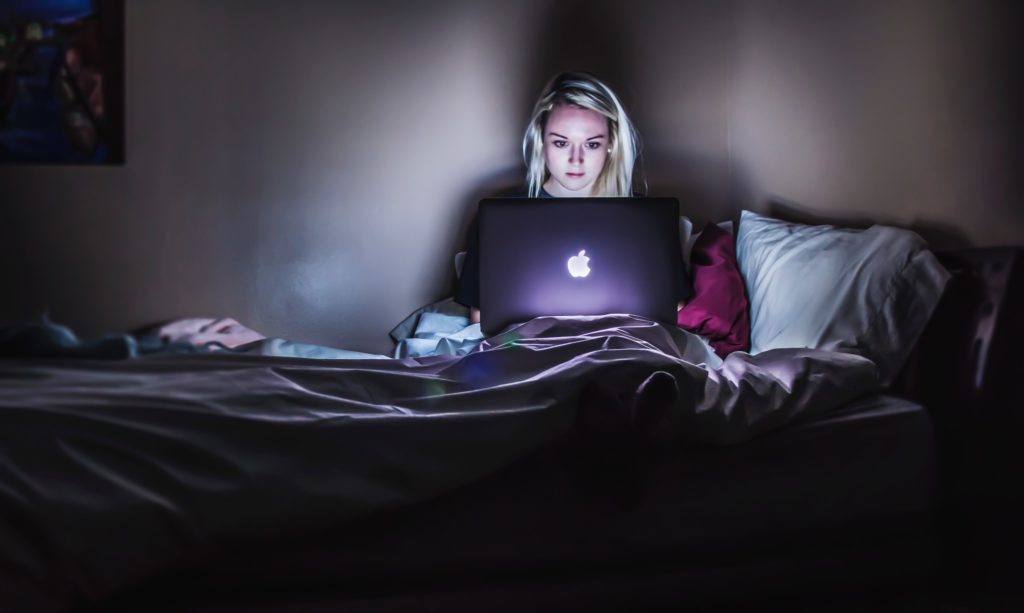 I'm in the middle of binging Skins for the fifth time, there's absolutely no schedule to my sleep, my diet pretty much consists of only ramen and popsicles and yet, I think that's okay for now. I miss life before quarantine, but I can't expect myself to be able to function right now the same way I did four months ago.
For a while—who knows how long—life will continue on like this. A task as simple as opening my laptop is sometimes going to feel like a massive obstacle and it'll take some time to make peace with that.
We're in a global crisis with no end in sight. Naturally, it affects our state of mind. Whether we find comfort in long to-do lists and constant work or in thoughtful nature walks and quiet meditation sessions, we shouldn't have to experience guilt or shame over how we respond to these uncertain circumstances. That's why this time, as I sit here in bed with a lime Outshine bar in one hand and Netflix at the ready in my browser, I'm going to try not to feel bad about it.