When my parents left me at college for the first time, I wasn't sure what to do.
I reached for my phone to check my messages. Snapchat, CNN, and an incoming text. Gabriel. I swiped open my messages. Hey, you finished moving in?
Yep, my parents just left, I responded.
Wanna come over?
Sure.
I hopped off of my bed and slipped on my Birkenstocks.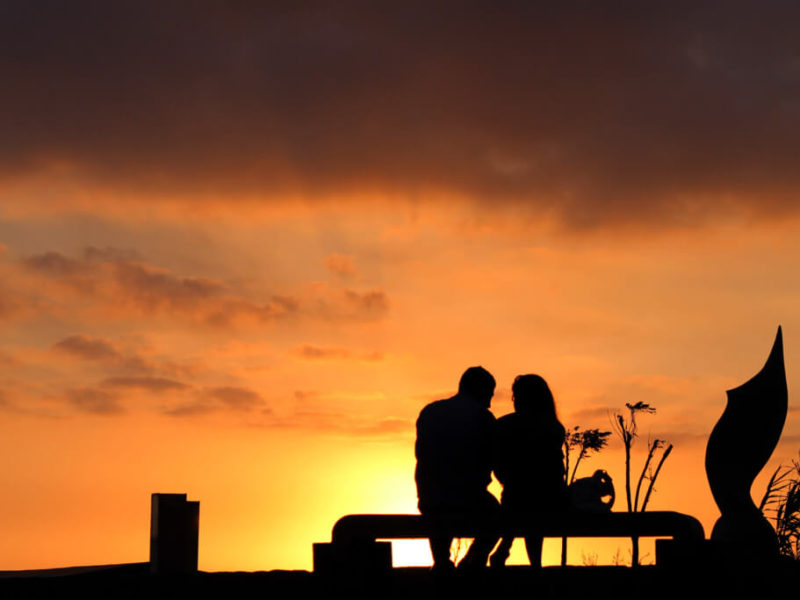 His building was across campus, but I was happy to make the trek. When I got to Gabriel's dorm, the door flung open and I was greeted by a tall, lean man with a glowing smile. His hair was the perfect length and swooped effortlessly to one side, nothing like the nerdy bowl cut of the kid I had first met in high school.
We hung out regularly in college, sharing meals together, listening to music in our rooms and learning to play racquetball through countless YouTube videos and heated arguments after ambiguous plays. We spent hours next to the ice cream machines in the Diner, learning more about one another than we ever wanted to know while the heads of strangers turned critically towards us in response to our unapologetically boisterous laughter. I talked about the co-ed frat I planned on pledging, my new friends and my crushes. Gabriel focused mostly on his difficult engineering classes, his lack of friends, and especially, his hatred for his roommate. I could tell that every little annoyance weighed on him, heating him up like a kettle on the stove, seconds from screeching. Finally, after one big nonsensical blowout, Gabriel reached his boiling point with his roommate.
Within days, he was scheduled to move out into a new place — a single in Prince Frederick Hall.
When he moved in, he insisted that I come to see it. We met at the Diner to grab dinner, but instead of unloading his stress like normal, he listened to me quietly. He seemed different, like he wanted to say something but couldn't find the words.
Walking to his building, we suffered from a similarly troubling silence. Worried, I cracked jokes and teased him like I always did, and tried racing him to the front door like we used to race through the hallways of our high school. He played along but I won by a landslide. I wondered if it was something I had said. We walked into the lobby.
We entered the elevator with another girl. Good, we're not alone yet, I thought.
No one said anything, so I noticed how fast my heart was beating. We entered his room. The overhead lights were so bright I squinted. He shuffled across the room and switched on his bedside lamp, emitting a soft glow into the room. "Flick that switch off, those fluorescent lights are crazy bright," he said. Reluctantly, I set the mood. My heart rate increased. "Gabriel, this is huge!" I cut in. "Dude, I know!" He walked into the room and sat at his desk. I selected the seat across the room, farthest from him.
"Yo, wait until you hear this new song I found," he said, opening his laptop. "I bet it's weird just like everything you listen to," I teased. He laughed loosely like usual. Finally. He queued some tunes and settled onto the rug. I looked at my phone, trying to avoid eye contact. My heart was racing.
"Hey listen…" his voice was timid and shaky. I kept my eyes cemented to my aimless scrolling. "I want to tell you something." "Yeah, what's that champ?" I smiled and chuckled nervously at my phone screen. "This is hard for me to say."
Hesitantly, I looked up to find him sitting cross-legged in front of me. He looked smaller than normal. "It's just that I've known for a while…" He was rocking back and forth as he spoke. I didn't need to look in a mirror to know my face was bright red. I felt a million things in a millisecond. Don't do it, Gabriel. Don't ruin our friendship, I thought. "…and I have been waiting for the right time to tell you, but I really want you to know."
Our history flashed before my eyes.
Facetime precalculus and history. AP exams and college acceptance letters. Band concerts and graduation. I want to be friends forever, please don't do this Gabriel. I frantically planned my response to him. We can't ruin our friendship. I don't feel that way about you. He looked up at me, and I could tell he was as nervous as I was. Finally, he spoke: "I'm gay."