Medical school. The big, looming challenge that every aspiring doctor faces at some point in their life. For many students, it's their biggest source of stress. Who wouldn't be freaking out about taking the MCAT, spicing up your resume, and figuring out how to nail that med school interview? It's totally normal for anxiety to kick in, but don't worry! These actual med students shared the best tips that'll put your stress to rest.
Check out what you need to know about getting into med school!
What You Need On Your Resume To Get Into Med School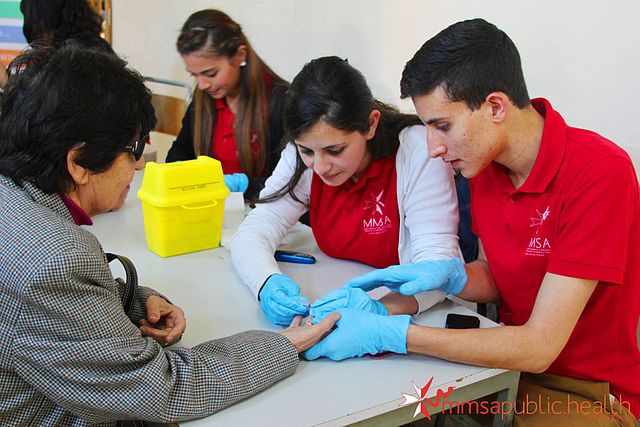 Building your resume doesn't seem like a necessary or crucial part of applying to med school, but if you develop yours right, it could end up being your ace in the hole against other applicants. Each medical school requires different things so you'll want to do all the research you can before honing your resume to fit their standards. It's important to know what your target schools value. That way you can highlight the best accomplishments you bring to the table on your resume.
"For resume activities, I put a lot of volunteer experiences," University of Manchester medical student Priyanka Murthy said. "I would go to a free clinic in Worcester every Tuesday and help out in the vaccination room with the nurses. I also put a couple summers of shadowing I did at my parents' medical offices, emailing letters to patients and helping with electronic records. I also did a summer of research at UMass with someone in microbiology research. You just wanna put things like that along with any leadership positions to show you're able to get involved in the community."
Your resume showcases your strongest achievements. Since the resume isn't always a key aspect of the application process, the admissions committee will probably only give yours a quick glance before moving on. Some schools might use automated machines that process multiple resumes while searching for specific keywords. That means you'll want to strategize about your word choice. Here's where the research comes in! If you know what your target school expects from you, use those keywords on your resume to highlight all of your relevant experience.
In addition, make sure you use these keywords in conjunction with detailing all of your relevant accomplishments. Use words like "research," "leadership," or "internship" in your titles before diving into what those titles actually entail. During your undergrad, you'll take part in experiences that deserve a spot on your resume. If you've done research in a lab, or published findings in a publication, slap those on your resume while using some of those eye-catching keywords.
"I would say it's important that whatever you put on your resume you should be passionate about and be able to talk about it, whether related to medicine or not," Sidney Kimmel Medical School student at Thomas Jefferson University Noor Lamba said. "Quality is more important than quantity. Even just having one experience in medicine that you're passionate about, and perhaps have had a more long-term experience with, is equally more compelling than having ten different shorter experiences."
Sift through your experiences, then strategically incorporate them into your resume to really make that admissions officer stop and think. They want to see that you're more than just your academics. It's time to show those admissions officers that you really care about being involved in your community!
The MCAT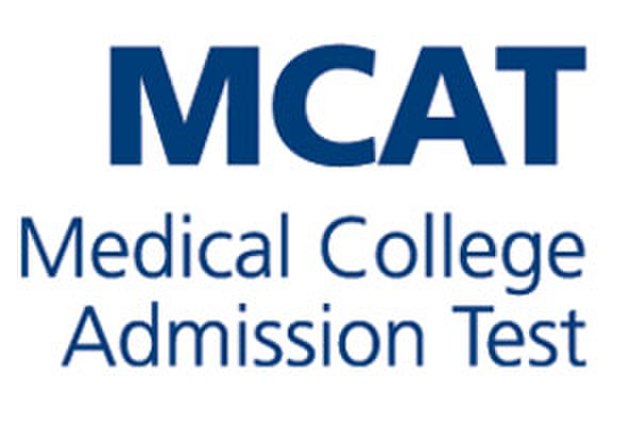 The MCAT. Just when you think you're done after the SATs, you find out you need to take this monster test to get into medical school! Don't worry. Every medical student gets stressed about the MCAT at one point or another.
The Medical College Admission Test evaluates your knowledge around key information that you need in order to succeed in medical school. It's an incredibly important test that almost every medical school in the country requires. The MCAT's an essential part of the application process, but it's nothing to get worked up about. Keep in mind that it's just one aspect among others that admissions officers will be looking at. They'll consider your MCAT score along with your academic standing, exposure to medical experiences, personal attributes, alongside much more. That being said, there's still some tips to consider!
First, create a study plan! Work out a weekly schedule for yourself so you can adequately cover material section by section. Resources online will break down the information you need to know into sections. Once you create divisions for yourself, you can space them out over your study period, chipping away at them every day. Once you create a study schedule for yourself, you can take practice exams or use study materials that the Association of American Medical Colleges (AAMC) provides for you. Their website provides lots of free or low-cost study materials that you can download to prepare for the exam. Most of the content covered in the exam will be taught to you through your college courses. However, since content differs from school to school, it's a good idea to compare your school's content to the requirements of the exam.
In addition, it's important to keep in mind that MCAT scores vary in different programs. If you applied into a baccalaureate-MD program straight out of high school, you may need to meet a different MCAT score than others.
"For us we had a minimum score we had to meet—a 504. The most important thing for whoever is training, regardless of the path you're taking, is making sure you have a solid foundation of the classes that have to do with that exam," Sidney Kimmel Medical School student at Thomas Jefferson University Anusha Koka said. "So, your biochemistry, organic chemistry, and other classes are very important when it comes to studying. I personally did classes for myself because I liked having that dedicated time to study, but I know a lot of people studied through books."
It's hard to get started, but once you do, you're on your way to eventually acing the MCAT! Still, don't worry if you don't get the score you wanted. You can always retake the MCAT. If you're unsure, talk to a medical school advisor for some guidance!
How To Apply To Medical School Strategically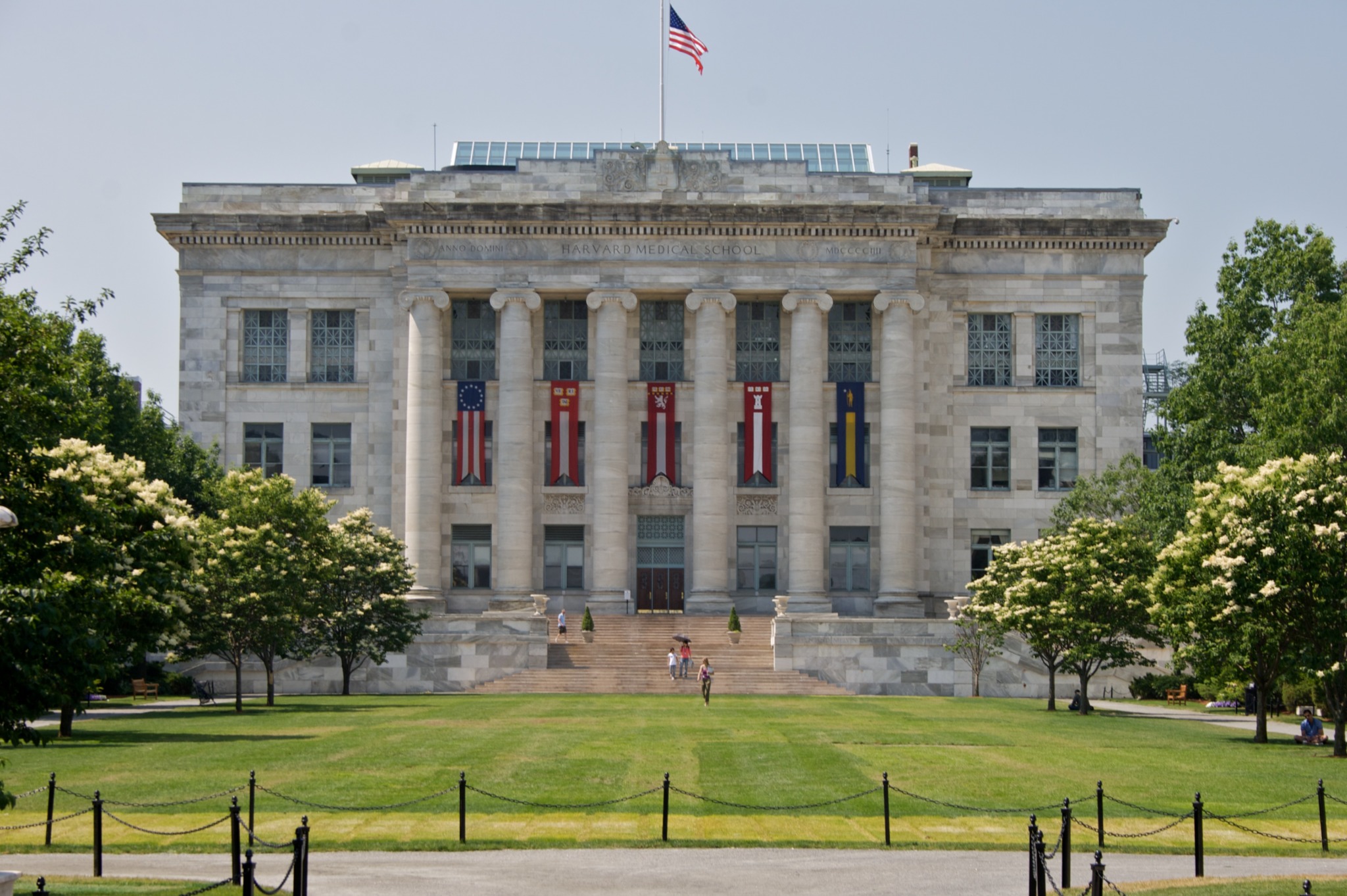 When you're thinking about which medical school you'd like to go to, it's important to consider exactly what you want. Each medical school varies greatly from others. What sort of atmosphere do you want to study in? What sorts of facilities do you want access to? The AAMC's website lists lots of resources that you can use to help you make your decisions. It's also important to give yourself enough time to research!
"Location was a big thing. I was away during undergrad so I wanted to be a little closer to home," UMass Medical School student Annie Ma said. "You also are limited by how you do on the MCAT and your GPA. Part of it is asking what would be a good fit academically and what your best odds are. One application takes so long, so you have to prioritize what would most likely go well with your application."
On average, most aspiring medical students apply to 16 schools. You can apply to however many medical schools you want, but given you'll have to spend money on applications along with travel expenses, you should make sure you really want to attend all the schools you apply to.
"I chose BUSM because it had everything that I was looking for to make me a better physician," Boston University Medical School graduate Janhavee Deshpande said. "Besides having an excellent curriculum, professors who were invested in my growth, and faculty who supported me through my struggles, it also helped me better understand the social issues underlying healthcare. I got to experience a mix of cases while continuing to be educated on social and economic issues that affect patient care."
In addition to the AAMC's website, each of your target schools will put their requirement information up on their website. Make sure your target schools include all the facilities you want in a medical school. Use that information to craft your application materials to meet their standards. It can also help to talk to other medical students in order get their input. Talking to someone who's already been in your shoes helps a lot!
How To Master The Medical School Interview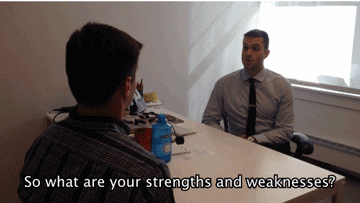 The medical school interview. One of the most daunting aspects of the application process after you finish your resume, send in your application, and submit your test scores. Your next task? Actually talking to a person about why you want to even attend medical school. There's a simple strategy.
"Basically, just do a lot of reading up on the school's system and be confident. They just want to see that you don't get flustered when they ask you something that you didn't prepare for," Murthy said. "It kind of helps to not be super overprepared and high strung. I was pretty calm while answering questions and if they asked about something I wasn't prepared for it was easier for me to try and come up with something instead of trying to recall something I memorized. We did a lot of role-playing scenarios, so it helps to talk to actual doctors that you know to ask them how they would react in certain situations."
Going into medical school, keep in mind what sort of profession you're aspiring for. Being a doctor means other people will put their trust in you, so don't hesitate to speak honestly during that interview. The interviewers want to get to know you. The real you! So, answer honestly about everything they ask you. If they ask about a slip in your grades, reply truthfully. Use the moment to explain how you recovered!
"Don't spend too much time trying to memorize answers to typically asked questions," Lamba said. "During the interview you may sound too scripted. Just focus on your values and passions. It's okay if you don't sound 100% 'correct' or 'professional.' Don't be afraid of thinking for a few moments before speaking."
Make sure to show respect while being enthusiastic. You're going to do this for the rest of your life, after all! Remember to also ask thoughtful questions. It shows that you're engaged about your future. Doing all of these things will help you stand out like the strong, suitable applicant you are!
What It Feels Like To Finally Get Accepted Into Medical School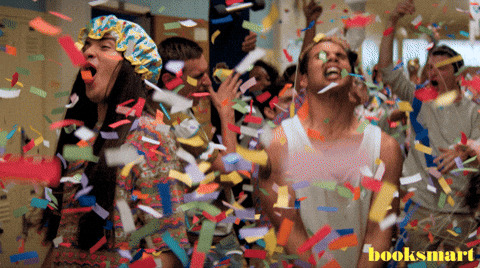 So, what's it like to finally get that coveted acceptance letter? It's probably an indescribable feeling to see it sitting in your mailbox.
"My parents and I opened the letter together, my brother was asleep in his room, and I literally screamed. We all screamed and started crying," Koka said. "It was just happy tears the whole day, and I was smiling as wide as I could. It kind of solidifies that all the hard work you're doing pays of a little bit."
"It was as relieving and exciting as you'd expect! I got the call during work and missed it. I called them back after two hours and they were like 'congratulations' and I was like 'Are you sure? Are you serious?'" Ma said. "It was great. It was the best feeling."
For all of you aspiring medical students out there, don't give up! The process will challenge you at times, but you know you'll get there eventually. Just keep putting one step in front of the other. You'll get there in no time!