You're probably hearing the word "startup" more and more often, especially on a college campus. You hear it from that kid in your management class who blabs endlessly about his dreams of moving out to Silicon Valley and becoming oh so ~trendy~. Or you see it all over the news, on LinkedIn and on those sites you troll for job openings. I bet you're wondering how to start a business or startup. Have you ever considered creating your own? Well, we've found examples to prove you can do it.
Our sources explained their experiences, and we found they all shared some common ground in their entrepreneurial endeavors. They were all inspired with a startup idea by personal experiences. They all personally felt the need for a specific solution in society, and it made them more passionate about bringing that solution to life. This motivated them to do their homework and find out how to actually start a business. It wasn't all butterflies and unicorns from there, though. They had to pick colleagues, which can feel tougher than selecting a roommate, and overcome obstacles tougher than a biochemistry final.
Not sure how to start a business? Start here.
Moments of Inspiration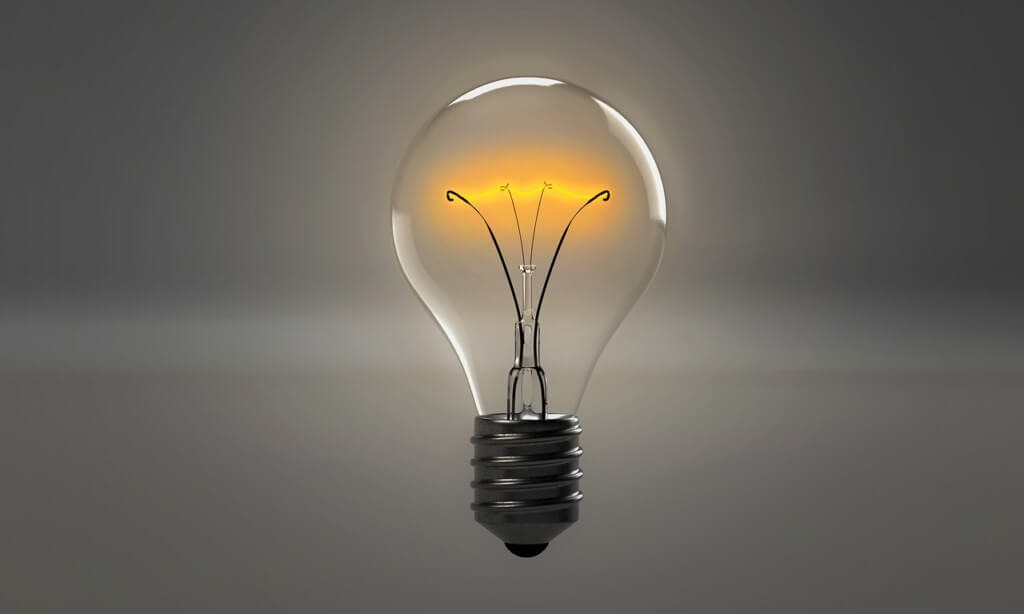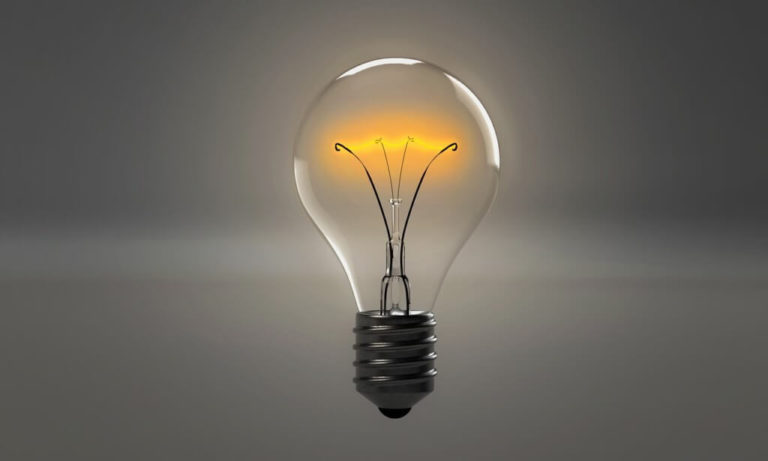 It's tough—if not impossible—to force inspiration. Just like your mom has always told you, it comes when you least expect it. However, that doesn't mean you should wander drearily through life just waiting for an idea to shock you, kind of like when that calc teacher cold calls you at 8 a.m. Be aware and actively be on the lookout for problems in everyday life.
"I got the idea at the start of my sophomore year of college. I moved off campus and realized how much of a struggle it was to get furniture for my apartment at an affordable price," Babson College alumnus and Olé founder Hugo Finkelstein said. "I tried existing second-hand marketplaces and word of mouth but found the overall experience to be insecure and inconvenient. As my roommate and I asked our friends and other students how they did, we began to realize that we weren't the only ones facing these constraints."
Sometimes, these ideas come out of classes. That's right—those gen-eds aren't always useless, no matter how boring they may seem. "Boost Linguistics evolved out of a consulting class for the State Department," said Ethan Bresnahan, fourth year entrepreneurship, marketing, organizational management and technology innovations management major at Drexel University. "We have come a long way from what we were working on in the class, though."
Purpose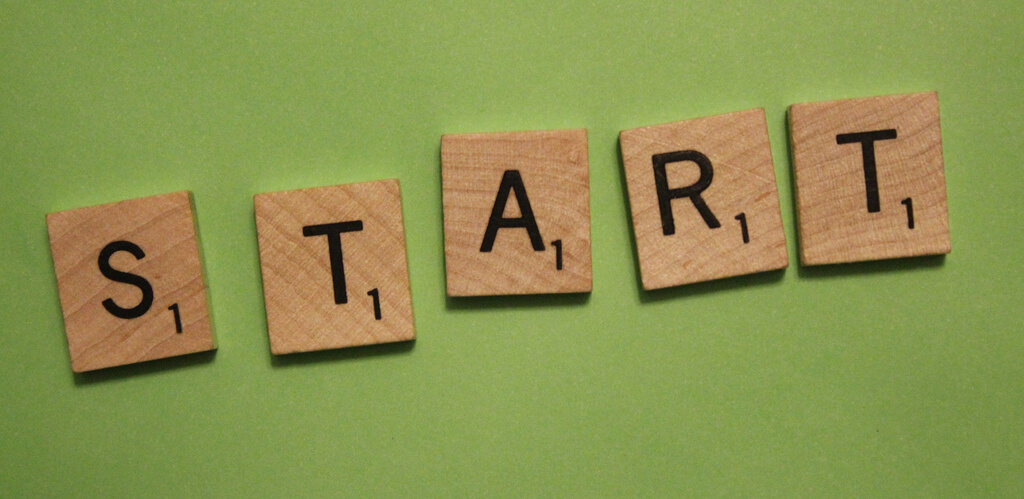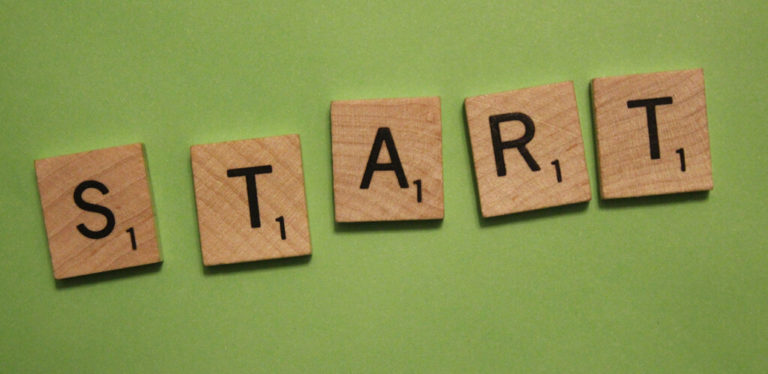 To build a successful startup, you need a great reason, and you have to be passionate about it. Without the reason, you won't bring in any customers, and without the passion, you won't put in the work necessary to reach the point of selling anything.
"Olé is a marketplace for college students to buy, sell and trade second-hand products within their college community. Products range from books to electronics to furniture mostly. It benefits the students in terms of time, money and security," Finkelstein said. "Current marketplaces are insecure; there are a lot of security and scams concerns. We verify accounts with university emails and social media profiles, that way buyers and sellers are completely confident before meeting the other party."
He speaks about his company's purpose very assertively, and that's crucial to the process. If you can't summarize your company's purpose in a few sentences, then you're not ready to launch just yet.
"Boost Linguistics is a neurolinguistics software company supporting the next generation of writers that use artificial intelligence to craft emotionally compelling stories. We believe that as a vehicle for thought, language shouldn't be a barrier to understanding," Bresnahan said.
He looked at society's current state, acknowledged that artificial intelligence is gaining an increasingly important role in everyday life and applied it to a new area. How many times have you had a thought that you couldn't articulate in a fascinating enough way to excite others?
"Boost Linguistics creates a bridge between creators and audiences, inspiring them to judge not based on word choice but by the caliber of ideas," Bresnahan said. Clearly, not everyone can be talented in everything. So naturally, you'll find plenty of gifted innovators who don't quite know how to express their ideas in appealing ways. "Our first product, The Boost Editor, analyzes and helps users optimize marketing content to elicit emotions that drive customer engagement. Using artificial intelligence, The Boost Editor provides contextual synonym suggestions to optimize a user's word choice to elicit one of the five base emotions: joy, sadness, anger, anxiety and disgust."
Can't quite match Finkelstein and Bresnahan's level of detail? Take some time and flesh out your ideas a bit more.
Picking Colleagues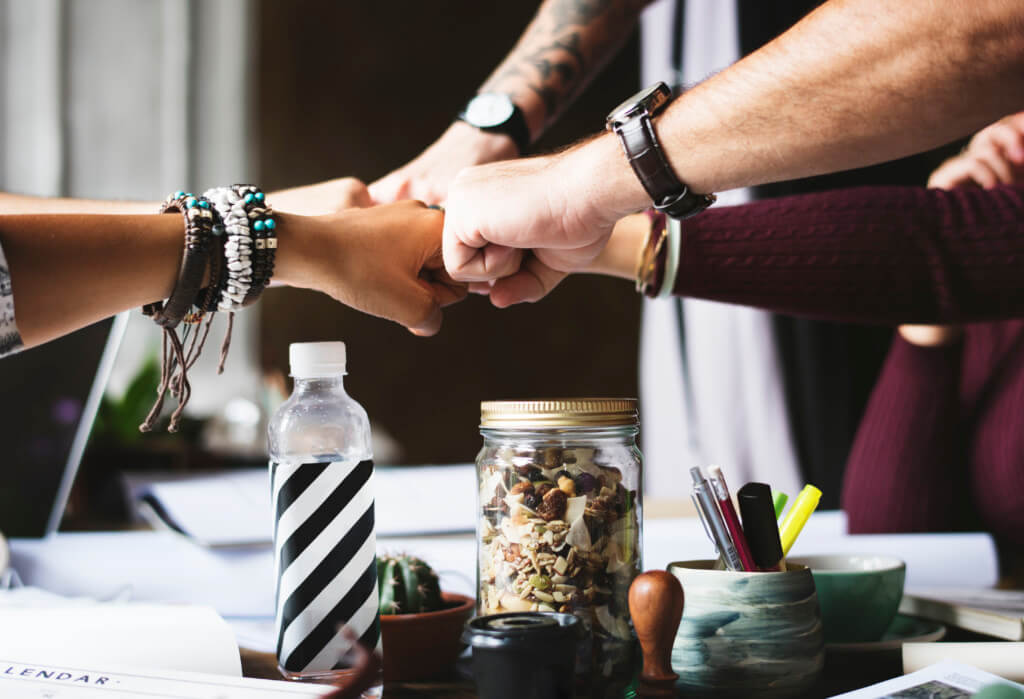 The material you're working on is important, of course, but your co-workers are often just as significant. If you don't get along, then you risk productivity. That's definitely not good for a fledgling company. So how do you pick people to work with?
Think about your goals and who has the skill set to help you reach them. And I'm not just talking about their specialty skills in marketing, social media and such. I'm talking about professional skills. Are they hard working? Loyal? Committed?
"There is one community manager who handles social media, newsletter and website. I'd known her from school. When it comes to designing, creating content and marketing, I like to work with students. They understand what Olé is as they're directly in our target market and it makes it easier for them to come up with creative ways to get users," Finkelstein said.
His audience is entirely students, so it completely makes sense for him to want to include them on his staff. This indicates that he evidently thought about his company's ideal employee. He clearly didn't just hire his roommate who's always complaining that he needs some cash.
"I operate Boost Linguistics with my two co-founders, our team of experienced developers and an amazing team of interns. The most important part of working on an early stage startup is learning to leverage the resources available to you—one of my co-founders, Jeff Nowak, was in the consulting class with me. I worked with my other co-founder, Alex Dodson, on my summer internship after sophomore year," Bresnahan said.
So perhaps you'll find your partners and staff members through common ground. If you're starting a business, one of the best places to look for a business partner is a business class. "Part of the process of growing the team has been about looking not for pre-existing talent but identifying the precursors to great talent and helping them develop the skills that will help them in the long term," said Bresnahan.
First Steps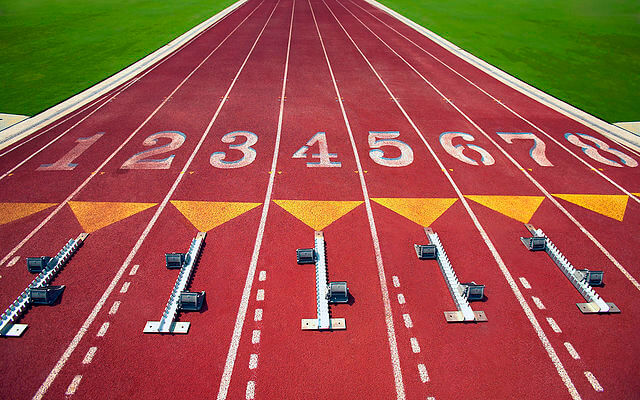 If you decided to start your own business today, would you have any idea how to start? Before doing anything else, you to verify the need for your company's product of service. You don't want to be wasting any time (or money) on an idea that's destined to fail, so make sure your startup will actually fill a void in this world.
"The first thing we did to get the ball rolling was asking our friends and other students how they approached buying and selling stuff during college," Finkelstein said. "After confirming the need, we registered the company in Delaware and went from there."
In other words? You can't exactly start a business if you don't know what your audience wants. "We've gone through multiple iterations but we first knew that we had the beginnings of product market fit through our customer discovery—we interviewed over 100 content marketers (our target market) to validate the need for our product," Bresnahan. "The incredibly positive feedback we received was when we knew we had something."
The Process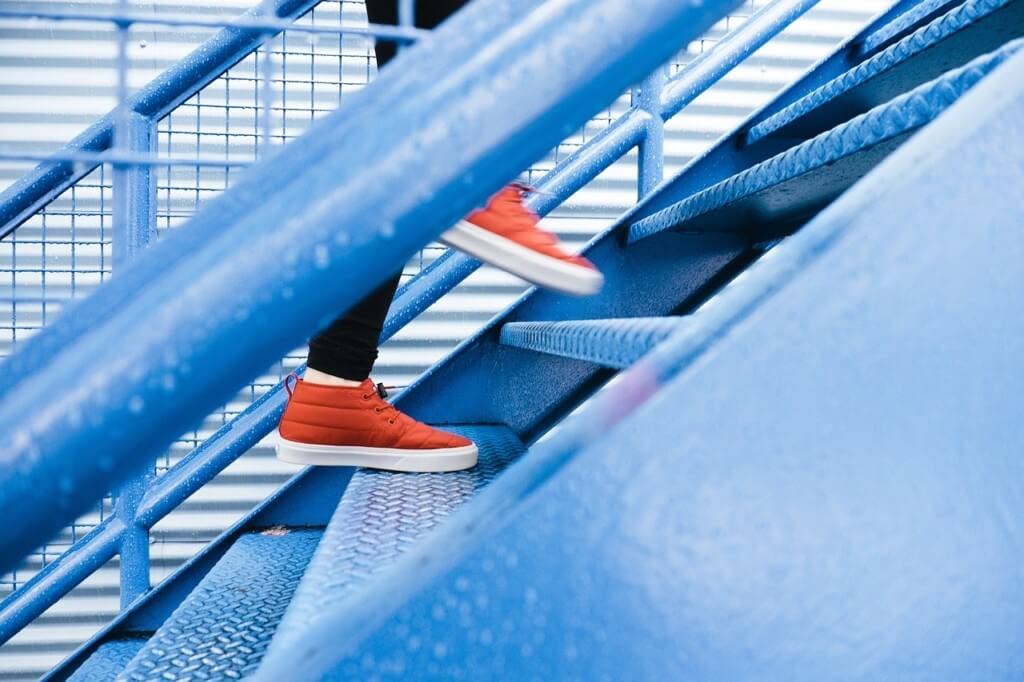 If you're creating an app, you don't just have an idea, then open your phone and construct it within a few minutes' time. There are a ton of steps between that idea and the finished product, many of which you'd never expect before exploring the procedure. So do your homework by reading online and talking to elders with more business experience. Most importantly, don't forget to take a few classes. You're in college, after all. Take advantage of that big, beautiful campus around you and all the entrepreneurial-minded professors walking it.
"We had to do research, register the company, design the frameworks, develop and launch! It sounds quick and easy when you say it this way but there is a lot that needs to be done during and in between each step of the process," Finkelstein said. "We're still in the process of building it. We consistently try to enhance the platform and implement the feedback we receive from our users." Be open to criticism—good and bad—because it can serve to reassure you or push you to reevaluate. There's no harm in taking a second look at a business feature.
"Life is an essay test, not multiple choice—meaning there's always more than one way to accomplish the same thing. As with any startup, we have gone through multiple iterations with everything from marketing to the product itself. A critical aspect of building anything, especially a company, is collecting as much information as possible to make the most informed decisions but staying humble enough to be able to change your position should information tell you otherwise," Bresnahan said. "You need to remember what you're committed to and why you're going to stick it out—whether it is the customer, the technology or anything else–but it simply cannot be your position because it's yours, you need to draw your passion from something greater."
Most Challenging Obstacles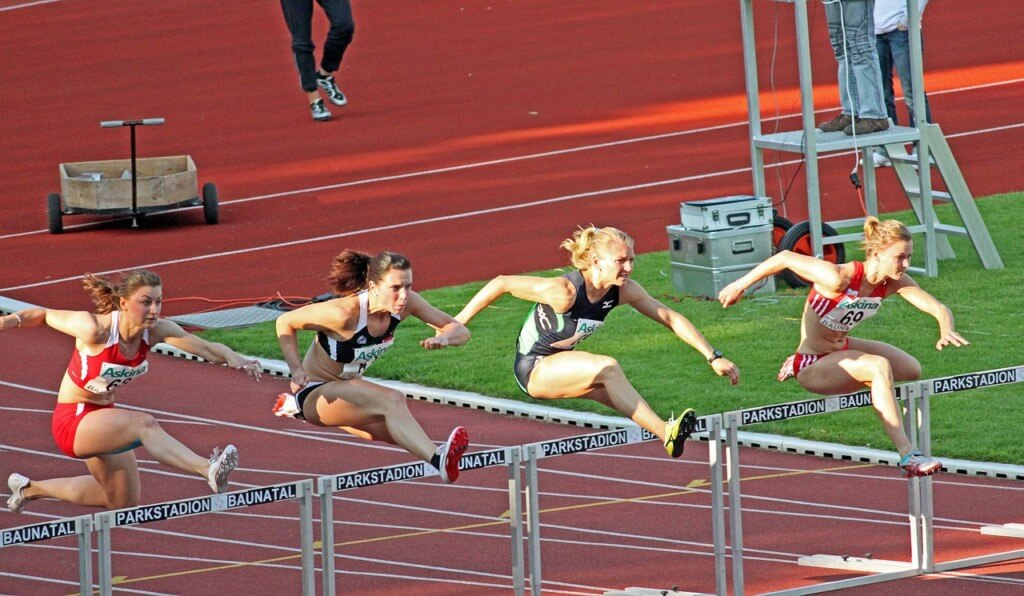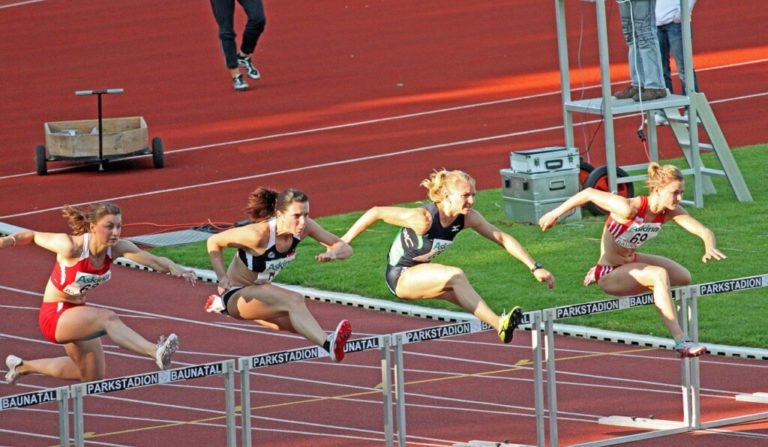 When imagining the process, you probably think of a singe, daunting hurdle in the middle of it. But, you tell yourself that once you clear that impediment, it's smooth sailing. Sadly, this is not the case.
"I don't think there is a "greatest" challenge, just a multitude of challenges that add up. I remember that getting the first MVP [minimum viable product] was a great accomplishment. We went from thinking the idea through to drawing the app on paper and then having it on our phones. It felt really good," Finkelstein said.
He brings up a great point—that challenges are obviously difficult. However, every time you overcome one, it brings an enormous sense of satisfaction. "Our soft-launch also was a great challenge; it was the first time students really interacted with the platform. We got numerous and amazing feedback to focus and get ready for our next great challenge: Our official launch at Boston University," he said.
"I think that many startup news sources, especially those focused on tech, emphasize the success stories—the archetype of the founder who was told no by every person they pitched the idea to and yet they still knew they had something and kept going. The fallacy here is that those are the anomalies. There have been a couple situations that led us to sit down and truly assess whether or not we should continue," Bresnahan said.
This is a tough piece of advice to chew, but it could save you later on. If your company is not going to make it, it's best that you identify this issue early on, and accept it. Even if the project can be saved, you need to remind your colleagues that failure is on the table, and that it's not the end of the world. Be smart, and don't rely on emotions when making decisions. "Before we found our current target market, we were trying to sell our technology to universities and we got a no at every turn. Instead of persevering, though, we tried a new target market (our current one) and were lucky enough to have found a market that needs our product," he said.
Current Position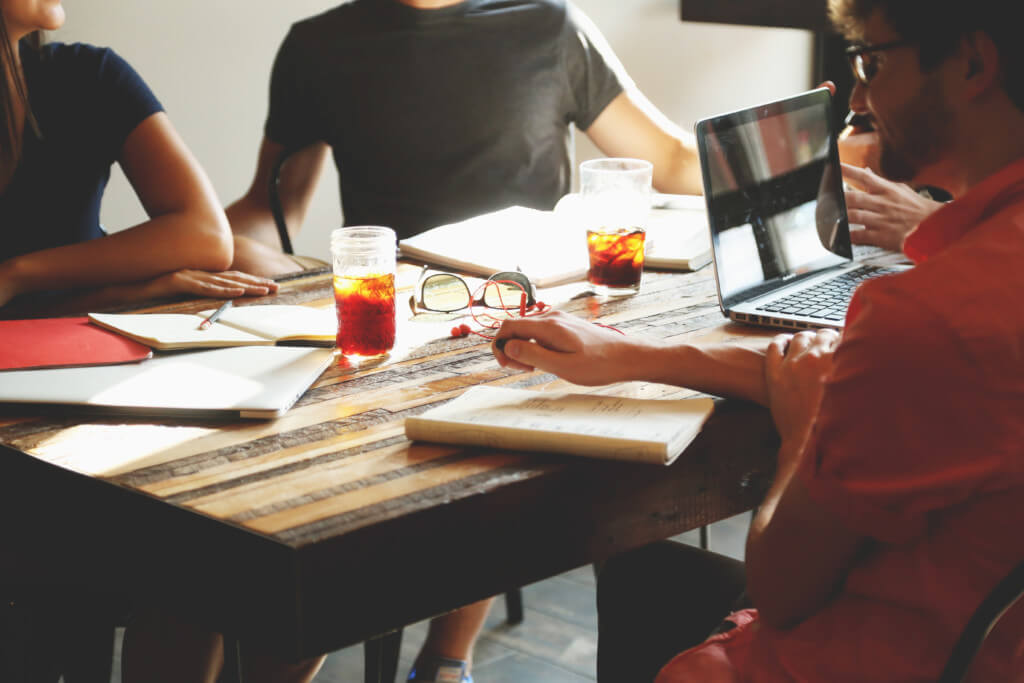 Whether you're running your own company from your dorm or a Starbucks, there's always an issue requiring solution or a feature that needs addressing. Your job doesn't really ever have an end time each day. Generally, the more hours you put into it, the more successful you're likely to be.
"I currently spend most of my time on closing the seed round we started a few weeks ago, which means looking for, meeting and pitching to investors. "I also spend most of my time getting ready for the fall semester that's coming up by enhancing the platform and working on the strategy," Finkelstein said.
"We are incredibly excited to be launching The Boost Editor on August 30. While our development team puts the finishing touches on the product itself, my co-founders and I are leading our sales and marketing team to develop demand-generating content in anticipation of launch," Bresnahan said.
So if you have an idea you're been storing in the back of that class-oriented mind of yours, bring it to the forefront and consider it a serious career option. Who knows? With the right team and work ethic, you really could change the future in a much greater way than you've ever imagined. It sounds a lot like a confidence-building speech second grade teachers would give, but it's true. You may not attend a business school, and you might not be majoring in anything even relevant to the industry. But way more students have done this than you'd expect. Why can't you join their ranks as a success story?