One year of cuddles, hand-holding, kissing, a mental breakdown or 12 and a lot of watching them eat and deciding if you can live with how they chew calls for a celebration; and not just because society and the Hallmark corporation tell us so. The two of you should be pretty familiar by now, but the pressure of getting them the right gift can make you feel a tad uncertain. Nothing wrong with that—I've known my mom for 21 years and I still don't know what to get her for Christmas. These suggestions should inspire you to get your boo the perfect gift that says: "This year of watching you fart in your sleep so loud it wakes you up has been wonderful and I love you very much. Happy Anniversary, babe!"
Check out these first anniversary gifts for your favorite person.
1. Pig-Out at A New Restaurant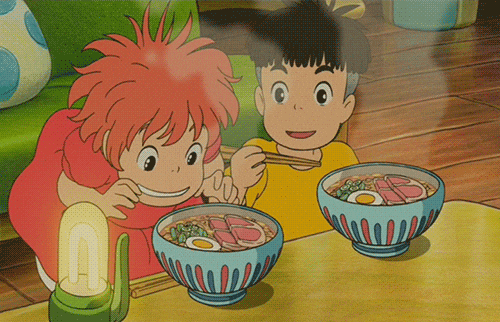 One year of late night adventures to Chinese food restaurants and Taco Bell sounds cute and all, but eventually you two will need something new. Experiencing new things together will not only deepen your connection but will actually make the relationship feel longer and more fulfilling because novel experiences take up more space in our memory. We all remember our first kiss, but not necessarily our third or tenth. If you want to keep things fresher than the Hot Cheeto I accidentally kicked under my fridge last month, try something new together. If you have a winter anniversary, stuff yourselves with a meat and starch heavy meal until you have to support each other on the waddle back to the car. When you get home just radiate that digestive heat on each other and take a nap.
2. Vacation/Staycation/Daycation
The word looks intimidating, especially when your bank keeps emailing you the number to their financial counseling center. Instead of a week or even a weekend, lets get realistic and start with a day: a daycation. Pull up Google Maps and look around; what can you get to in two hours or less? Nearby beach town or national monument? Pack a cooler the night before with some wine, sandwiches, chocolate Ding Dongs, what-have-you, and picnic in another city for the day. Rent a room at a nearby hotel for a staycation. Bring some Uno cards, order room service, go to the spa together, drink fruity cocktails by the pool and enjoy each other's company. "I'd take them on a weekend getaway to somewhere sexy, maybe like a camping trip at a state park or a cheap beach hotel," Hunter College graduate student Cody Shook said. Wherever you end up going doesn't matter much, just that you get to spend quality time together doing something new.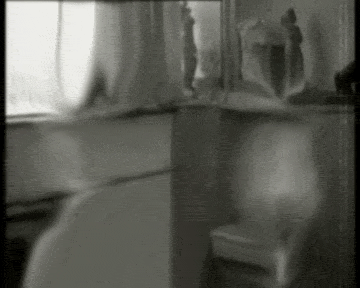 That's right, homemade sh–t ain't just for grandma. Your boo will love it too. If they like puns for some reason, make them a care package with all their favorite things and add punny tags to make it personal. "The worst gift I ever got from my S.O. was a bottle of hot sauce with a tag about me being spicy on it," University of South Florida senior Brittnay Potter said. Okay so maybe don't do that. Make a card or a scrapbook with your favorite pictures together. It may not seem like much, but the effort you put in shows and that will be the real gift.
4. Star Gazing
Cap off your year of experiences together with a something breathtaking and go look at the stars. Whether you take a trip out of the city to get away from all the light pollution or just spread out a blanket on the beach, spend some time together beneath the beautiful galaxy in awe-inspired silence. Surprise her by whipping out a telescope to point out some constellations together. Check for upcoming meteor showers and celestial events, they happen more often than you think.
5. Museum Passes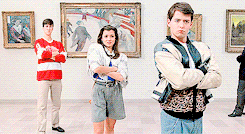 Get cultured together or see who can make the other burst out loud laughing first among the silent and stoic museum-goers. Most museums have reduced prices for students, so that crippling debt you dove into for the sake of a career someday paid off sooner than you expected. "I just had my one year and we went on a road trip to a bunch of museums and shit," recent FSU graduate Abbie Anderson said. Watch your partner on the low to appreciate how cute they look when they study some art. Point to your favorites and learn a little something with your sweetheart.
6. Give Them a Book
I don't know about you, but I think reading can feel very intimate. You create the story and characters in your mind; your reactions and understanding exist uniquely for you. When you share this experience with another person, you gain a better understanding of how they think and understand the world. Buy two copies of a book you love and read together in a park or coffee shop. Talk about the sentences, scenes and pages that made you feel something. Did they feel the same way? You could also give them a book you've annotated already. Underline things that remind you of them, write your reactions in the margins, highlight things you find important, circle words you didn't know before. Give them the experience of a good book and the sweet touches of your excitement when you read it. This would be extra cute if you two are long distance.
No matter how long you've been together, physical gifts show your honey in dollar signs how much you love them.
7. Make Them A Mixtape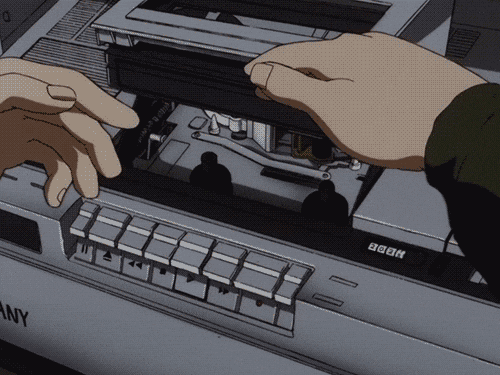 Oh yeah, an oldie but a goodie. "When words fail, music speaks," FSU junior Ashley Ambrose said, "I want them to know how loved they are and music is the best way to express that." I'm thinkin' some beautiful classical music and a little Mac DeMarco, but I'm single, so pick whatever makes you smile and think of them. What song can she not help but sing along to in the car? What do you hear him humming in the shower every time he has a good day? Number the tracks on the back and label them with memories instead of song titles so they get a cute little nostalgic experience when they listen to it. You might surprise them with what you remember.
8. Write to Them
The creative writing major in me believes love notes, above all else, ooze affection and devotion (I think it also has something to do with being a Scorpio). The smitten have written poems for centuries to try and express these feelings, but with so many nuances and other emotions tied into what you feel for your significant other, the possibilities never end. "I'd write a poem or a song because I think the best thing you can give a person is something special based on experiences only you two know about," FSU senior Miguel Derett said. Write them a letter recounting your favorite memories together, make a list of things you can't wait to do with them (and then actually do them), write a poem about how you love to watch her paint her nails or how you don't mind killing the cockroaches he won't go near. They'll read it over and over again when they miss you.
Stationary: $10
9. Drive-In Movie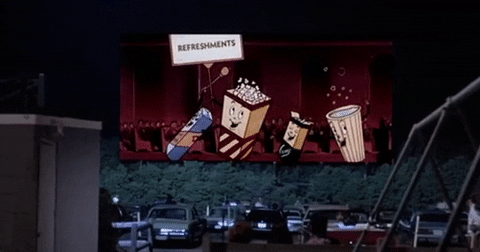 Okay, picture this, Netflix and chill, but less boring. Being a couch potato with someone you can occasionally lean over and make out with rules, but today should be a day to take something comfortable and familiar and make it special. "I would set up a projector and a sheet somewhere, like on a garage door with her favorite movie," FSU senior Justin Silver said. "Serve dinner during the movie, have popcorn and all that just like a drive-in movie theatre." Nothing says you really care about someone like going the extra mile. Remembering their favorite movie (assuming they aren't always talking about it) will make them feel listened to and honestly, paying attention to your partner's preferences makes up like 95 percent of all romance.
10. Really Good Sex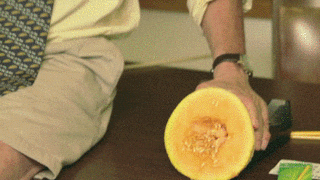 Obviously. Release some endorphins and sweat on each other to celebrate a year of love and commitment. "It shows them how much you love them physically and emotionally, FSU senior Matt Tonglet said. "It might be something you do all the time but something about the atmosphere on that day makes it more special." Try something new. Take your sweet time and make it extra special today. Run a bath, spread some rose petals, queue up some Marvin Gaye and Barry White and don't be afraid to get really corny with it.