To grad school, or not to grad school—that is the question.
Whether you love your English undergrad experience so much you already yearn for more, or you started panicking because you have no idea what to do when you graduate in six months, you should consider if getting a master's degree is the best option for you after you graduate. As an English major, a Master of Arts in English or a Master of Fine Arts in Creative Writing come as the two most common master's degrees.
To help unpack what prospective master's students should know, this article includes three Q&As with former grad students who found success in the world of English.
Master of Arts in English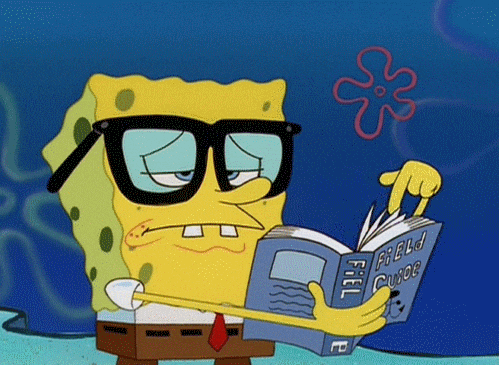 Here to answer some of your burning questions about the Master of Arts in English is Dr. Adam Kitzes—an Associate Professor at the University of North Dakota. As the English Department's Graduate Program Director, Dr. Kitzes provides a unique and valuable perspective of the degree and faculty expectations for students.
Q: What should students consider when deciding if an MA is right for them?
AK: "The fact is, people seek an M.A. for a lot of reasons…I would say that prospective students should consider a few things. First, do they think they'll like the work involved, whether the reading, the writing or, in all likelihood, the teaching? (They don't need to know what they might want to study, and in some ways, it might get in their way if they come in with too definite an idea of what kind of books they want to read.) Second…, consider resources. What is this going to cost? What kind of financial support is available? Will I have time to do my coursework if I'm also working a part-time job somewhere else? Is this really how I want to spend the next two years of my life, especially if I have to move to another state to do it? Finally, students should think about what they want to do after they have their degree. They don't have to have those plans lock solid, but it helps to keep a couple of strong possibilities in mind."
Q: Once a student decides to pursue an MA, what are the most important pieces of advice you would give them?
AK: "I would start by strongly suggesting that they treat their program like a professional environment. Of course, graduate students are still students, but the university is a workplace for many, and as graduate students they will become more directly involved with those workplace elements…When it comes to coursework, make it a priority. Most faculty will expect a considerable amount of independent learning, probably more than what new M.A.s are used to. Don't wait for a reading to be assigned to you, especially if you get a sense that it is important to something that you are studying. Finally, I strongly suggest, find ways to emphasize the pleasures of learning…If you don't love the reading and writing, you should at least be willing to ask yourself just what are you getting out of your program?"
Q: What parts of a student's application are most important to you when choosing who to admit?
AK: "We prioritize the personal statement/statement of goals. That helps us determine a couple of things. First, is the student a good fit for our program? (If somebody really wants to study, say, film criticism in the age of social media, and we just don't have anybody on our faculty who specializes in that subject, that might be an issue.) Second, and less easy to tell, we come across what looks like a "Dear [insert institution here]" letter, which can become an issue. If we can only admit a limited number of students in a given year and we come across something that looks like a tell, we'll go with an applicant who seems more serious about actually attending our program."
Q: What should students expect in an MA program? What is the most difficult and/or rewarding part?
AK: "MA programs can vary pretty widely, depending on several factors, but in general, students should expect a lot more coursework: more reading, more writing, more reading and writing of a different kind than what you may be used to and much more expectation of independent learning. I usually tell my students that at this stage in their education, they are transitioning more from consumers of knowledge to producers of it. I myself once was told, as a graduate student, I was transitioning from writing for my professors to writing for a more general professional environment. Also, for new GTAs, teaching can sometimes take up a lot more time than you may have realized, be prepared for that possibility."
Q: What kind of career opportunities (or lack thereof) come with the completion of an MA?
AK: "Our students actually go on to a number of different paths after they earn their M.A. degrees. Some do go on to a PhD program, or else to an advanced degree in a related field, such as Law or Library Sciences. We've had a few students who move in to teaching jobs, some at community colleges. We've had quite a few who move in to various non-academic (I should say non-teaching) university positions. Several have become writers or content developers, especially with on-line platforms. A couple have become Historical Interpreters at places like the State Historical Society, which I think is very neat. The upshot is, there's really no one right way to move on after you have an M.A. degree, it's really up to the individual, what you are interested in."
Master of Fine Arts in Creative Writing from a Professor's Perspective
If you find yourself wondering what you should look for in MFA programs, or what MFA programs might look for in you, then you can find your answers in our interview with Rachel DeWoskin—an Associate Professor of Practice in the Arts at the University of Chicago and author of five novels as well as multiple works of poetry and nonfiction.
Q: What should students consider when deciding if pursuing an MFA in English or Creative Writing is right for them? Who is it not good for?
RD: "MFAs in creative writing provide you with several essential and fabulous resources: a community of readers and writers eager to discuss literature, their own projects, and yours; time; and hopefully teaching experience. Writers benefit from being moored, from having both carved-out space and also solidarity in order to read, think, write, and revise. MFA's can also be professionally useful, but I don't think it's wise to approach them as vocational, or even as launching pads into the publishing world. Use your MFA years to make the most beautiful and moving work you can; the better and more original the writing, the more likely it is to live in the world."
Q: Once a student decides to pursue an MFA in English or creative writing, what are the most important pieces of advice you would give them?
RD: "Make sure you know who is teaching in what program, and who is studying there. Talk to current and former students. Ask what writing is coming out of the program, and what the relationship is within the program of reading to writing? What books are being assigned, read, considered, and made? Ask what the sensibility of the place is, and what the city or town is like to live in. Your happiness as a whole human being matters to your life and also to your work. If you hate cities, go somewhere far flung. If you hate nature, head to New York. No matter where you decide to apply, work as hard and compellingly as you can to secure both funding and teaching opportunities. Teaching is among the most dazzling and fulfilling aspects of being a writer, and MFA-era teaching experience is invaluable to your work and your post-MFA life."
Q: What parts of a student's application are most important to you when choosing who to admit?
RD: "Happily, your writing sample is absolutely paramount. When I used to read MFA applications for NYU, where I taught for many years, I read the writing sample immediately, before any other part of the application, and culled that way. The first page of your sample should be as unique, arresting, and well rendered as possible. Your statement of purpose, given that writing is the game, needs to shine, too."
Master of Fine Arts in Creative Writing from a Graduate's Perspective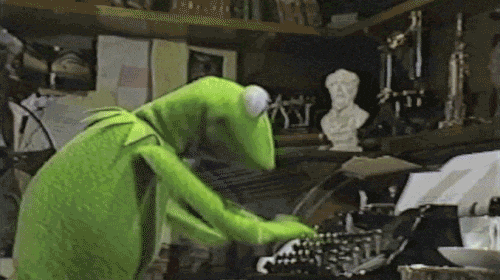 While direct advice from graduate school faculty is invaluable, sometimes it helps to get a pure student perspective. Here to discuss her experience in a Creative Writing MFA program is Lindsay Parnell—a manager of human resource communications and author of the novel Dogwood.
Q: What do you think students should consider when deciding whether or not an MFA is right for them?
LP: "I pursued an MFA program in the UK as I wanted to live and write in London for as long as possible –with the goal of leaving a program with a full novel draft. While an MFA is by no means necessary to do so, many argue that these programs can stifle writers, it was a great choice for me personally as it allowed me to develop both disciplined and productive writing habits, join a creative community of fellow writers, and begin taking my craft seriously. I would also recommend researching the MFA instructional staff and familiarizing yourself with their biographies and texts – one of the reasons I was interested in Kingston's Writing School, and ultimately chose it, was because of the staff novelists on staff who led workshops, tutorials and oversaw thesis work."
Q: What should students expect in an MFA program?
LP: "My program was comprised of creative workshops and critical coursework in the first year, and then a concentrated thesis/final project focus with an advisor and supplementary small group workshops in the second. I found the most rewarding part of my program to be connecting with my advisor, who became my writing mentor. She is as an obscenely gifted author of fiction and poetry as she is an encouraging and inspirational writing teacher. During our partnership, she was the keenest of editorial eyes and introduced me to an entire new body of authors and texts that would definitively inspire my novel in theme, narration and character. She taught me to read as an adult – a decade later she remains my most cherished of editors and my favorite writer."
Q: What was the most difficult and/or rewarding part of your program?
LP: "The most difficult part of the program was definitely financing and loans. I was able supplement course fees with part-time gigs as a bartender, waitress, nanny and literature tutor at various points. I was mediocre at best during these stints, but they did help me finish my novel, and for that I am forever grateful even though I'll be paying these loans for what I expect will be forever."
Q: How much has your degree helped/not helped you in your career?
LP: "I believe my degree has helped me in my career, as the core tenet of the workshop setting is giving and receiving critical feedback respectfully. The workshop model also requires the refined and investigative eye of a curious reader. I think these qualities as reader and writer very much transcend the creative writing space to nearly all professions and pursuits."
Q: How helpful was your MFA experience for the writing and publication of your novel?
LP: "Exponentially so—my MFA coursework not only offered me the time and resources to prioritize writing my thesis, which became the novel I was lucky enough to publish, but it also gifted me an intimate community of writing colleagues. I wholly attribute the publication of my novel to the editorial partnership I had with my advisor/writing mentor – my connection with her as I began to navigate long form work was absolutely invaluable to the drafting and publication of my novel."
Q: Any other tips/advice?
LP: "Engage with work and genres outside of your own work and connect with those authors working in those spaces: although my passion is fiction, I learned so much from the very talented poets and playwrights I met during my program. Modern poetry and film specifically were vital to the early drafts of my novel, and very much informed my critical thesis as well. Oh, and read as much Joan Didion as possible."
Final Thoughts
Grad school includes big decisions and it's certainly not for everyone, so you should consider your own unique circumstances to decide if it's a good fit for you. You shouldn't feel any shame pursuing different endeavors if these descriptions of what to expect sound like a nightmare; but if one of these paths sound like they're right up your alley, then this advice will help you pursue an exciting, enriching education.