Swap in NPR for Migos' Culture II and get educated while walking to class. Podcasts are great for finding out everything you need to know, or didn't know you needed to know. However, a lot of the college population misses out on some of our favorite ones despite their interesting and useful information.
Take a look at this list of 10 educational podcasts guaranteed to up your cocktail party convo game.
1. TED talks
It's likely that in class, through a friend or parent, you've at least heard of TED Talks. Maybe you even listened to one or two. But these aren't just fun breaks in class where the teacher shows a video. TED produces a wealth of speaker series on everything from feminism to climate change to personal life stories. "I became interested in TED Talks after one of my mentors from camp gave one," University of Georgia sophomore Mary Miles Hitchcock said. "I always listen to them on my drive home from college because they are informative, interesting and given by talented speakers."
2. Stuff You Should Know
https://www.youtube.com/watch?v=9vc_r1EfpBo
Ever wondered if vaping is actually bad for you? Or how maps, breast implants or space stations work? This podcast has literally any topic you could think of, ranging from psychology to current news to entertainment to medicine. "Stuff You Should Know is interesting because it's always new and unexpected, and I learn new things about topics I wouldn't otherwise," UGA sophomore Lucy Heneghan said. "The other day I learned about careers of people who clean up crime scenes."
3. How to Do Everything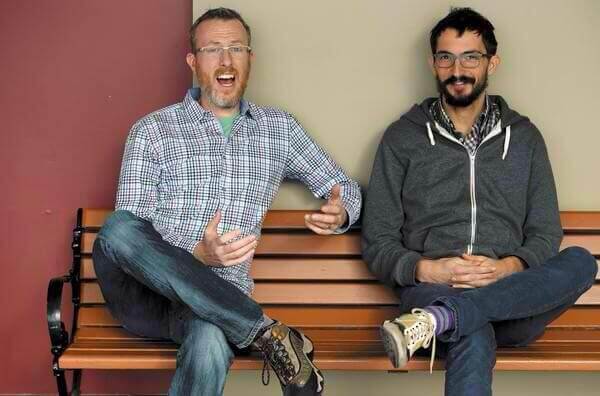 NPR's Mike Danforth and Ian Chillag host How to Do Everything, a podcast where listeners can ask questions of the hosts who then consult experts to help answer. Because we know that we certainly don't learn how to pay our taxes or balance our checkbooks in school, here's a podcast to help.
4. College Info Geek
College Info Geek basically sounds like College Magazine in podcast form, so what's not to like? The podcast provides study tips and advice for college students seeking, or rather in dire need of, organizational help and strategies for being more efficient in a turbulent lifestyle. "I liked this podcast because it gave me something to do while driving and taught me in an interesting way about things I didn't know about," Birmingham Southern sophomore Julia Dendy said.
5. Radiolab
https://www.youtube.com/watch?v=vqJNeB3HvOw
Similar to How to Do Everything, Radiolab is a question driven show produced by New York radio station WNYC. Many of the questions hosts Robert Krulwich and Jad Abumrad revolve around philosophy and social sciencem ranging from "Nukes" to "Lose lose," a recording about badminton.
6. Wait wait…Don't tell me
https://www.youtube.com/watch?v=IWmPtQPEVtk
Peter Sagal hosts NPR's "Wait wait…Don't tell me!", a weekly game show produced by NPR in which celebrity guests are quizzed on entertainment and world news. If you care about staying informed but prefer comic relief to political commentary, this podcast is perfect for a middle ground between CNN and The Ellen Show.
7. Bad with money
https://www.youtube.com/watch?v=Ny3jc0NuOiU
Host Gaby Dunn is actually "Bad With Money" and admits it, making this podcast more relatable to us broke college kids. Dunn told Salon at one point she owed the IRS $7,000 just from not keeping track of her taxes, so this podcast really is a discussion involving no shame when it comes to money mistakes and questions.
8. Serial
From creators of This American Life, Serial chronicles a nonfiction crime story from an investigative journalist's perspective. "I really liked listening to Serial," Georgia Tech sophomore Caitlin Hubbard said. "I actually skipped the first and listened to the second, which was about a soldier who was captured by the Taliban. I had never heard anything about this, so it was interesting to learn from various interviews about the case."
9. History of the World in 100 Objects
While this podcast is perfect for your typical history nerd, even history haters will find this educational podcast far more interesting than your HIST 4000 lecture. Neil MacGregor goes through a list of 100 objects, from the credit card to the Rosetta stone to far more obscure items and analyzes their impact on the world. "This podcast is one of my favorites because it feels like a museum tour but much more extensive," UGA sophomore Lauren Tolbert said.
10. Startalk radio
Neil Degrasse Tyson hosts Startalk, a podcast that combines humor and scientific analysis. Comedians and celebrity guests each week stop by to chat with NDT as he explores the Big Bang and space-time-continuum from a comedic perspective. So if you've been looking to make a move on that cute guy in your physics class, your opening line will definitely have to come from Startalk.