When I think about my past two years of college, it feels like a fever dream. There is nothing quite like sleeping next to a micro-fridge and frolicking through your dorm hallways in your shower shoes. I believe that everyone can agree that their college years were nothing like they thought it would be.
You know those moments where you feel like everything in your life is just falling exactly into place, and then the ones where you feel like life couldn't possibly get any worse? That's the reality of college.
The highs feel like you're on top of the world, while the lows feel like you hit rock bottom.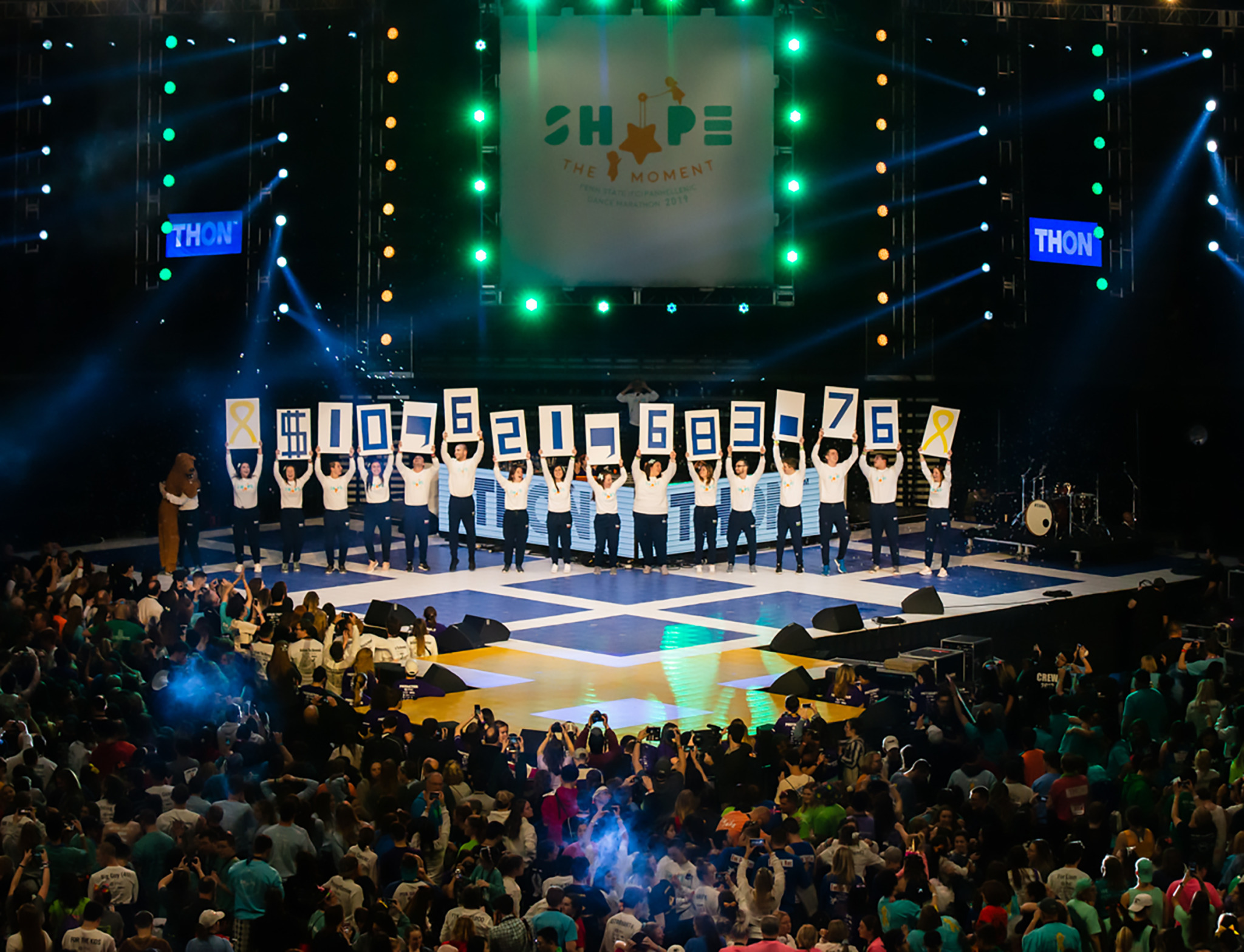 There are so many realizations and lessons that I learned along the way, more than I could have ever imagined.
I dealt with crippling social anxiety in high school. It's funny when I think about it now because I never knew that it was a problem. I thought everyone bit off their gel manicure after giving a speech in class. I used to feel like I was going to faint when my teacher asked me to read something in front of the class and I just thought I felt dehydrated.
The last thing that 17-year-old me thought I would do was become a THON chair for a 200-girl sorority.
THON, Penn State's student-run philanthropy, presents a 46-hour, no sleeping, no sitting, dance marathon where we raise money and spread awareness for pediatric cancer. We work with the Four Diamonds Foundation at Penn State's Children Hospital to ensure that no family will ever see a hospital bill. Penn State organizations receive Four Diamond's families to support during their difficult times.
THON represents a huge deal at Penn State. Organizations fundraise for the entire year and hold events for the whole THON community. As a freshman, I don't really think I understood the impact that THON holds on Penn Staters. I remember everyone telling me that it would be the best weekend of the year, and you just can't find the words to describe the atmosphere inside the Bryce Jordan Center.
I didn't truly understand what everyone meant until I set foot into the Bryce Jordan Center along with over 16,500 other students my freshman year. It was magical. It was intense. And also, it was overwhelming. Hour one sits in my memory like a dream, the moment when we jumped up onto our feet and felt invincible. Keep in mind, 46 hours is a long time and many of those hours blur together. But, those last four hours are just unforgettable. We danced for the survivors, we listened to the children still battling cancer and we cried for our angels. At the last hour, I was ready to do it all again.
You won't find a lot of events for college students to come together and support in unison the way Penn State students do at THON.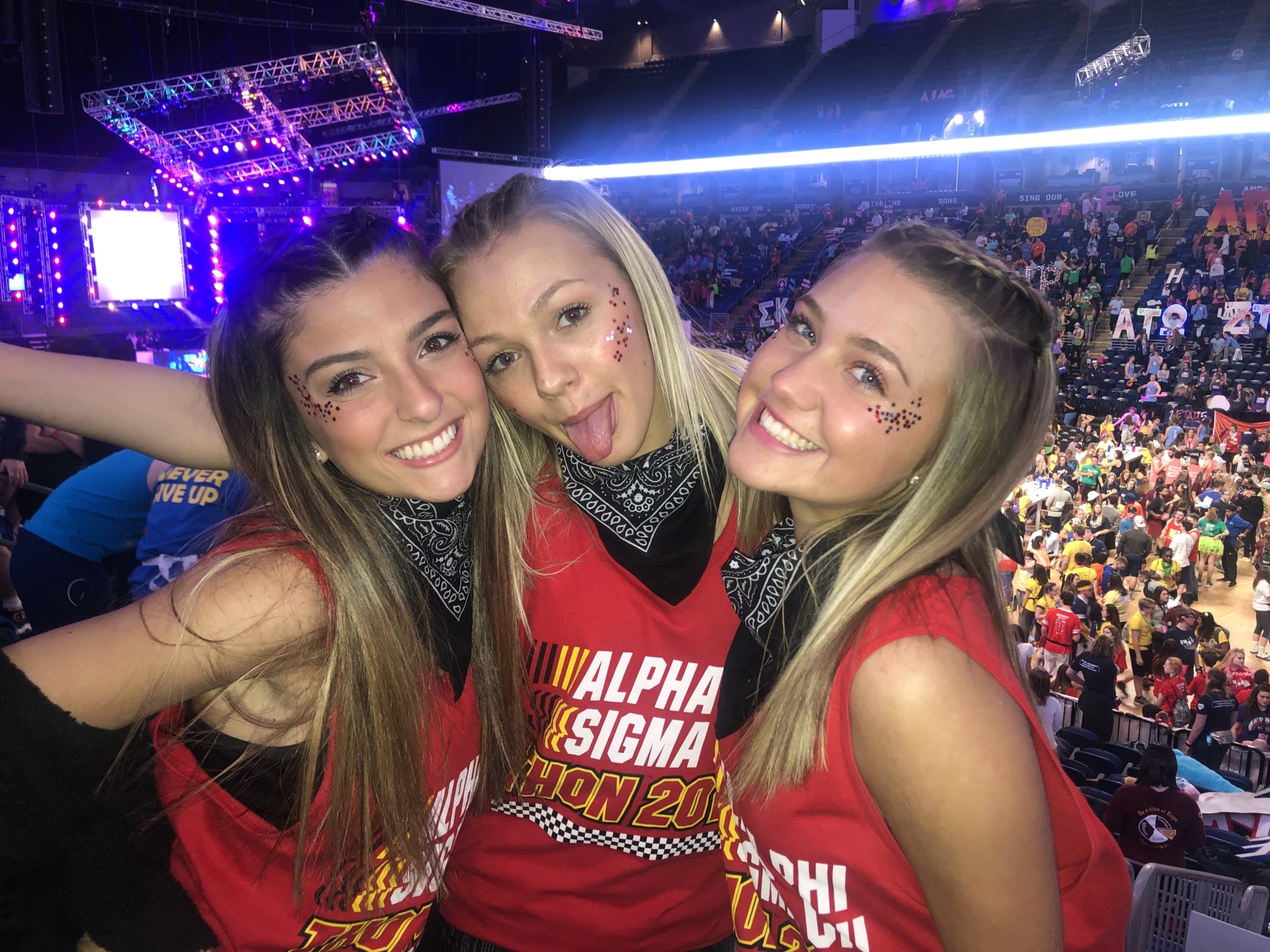 I can truly say that THON changed who I am and the goals I created for myself. It is so easy to get wrapped up in just being a college student. Between living on your own, the social pressure and just finding yourself, it is so difficult to put others' needs ahead of yours. I heard that you are allowed to be selfish in college, that these are supposed to be your selfish years. Whoever said that is dead wrong.
Joining a philanthropy gave me more than I ever dreamed of; it provided me with traits that I am proud of. I am a part of an organization bigger than myself, and through that, I am learning to be selfless and to look at everything I do through a wider lens. For starters, I can interact with other people without picking out every single one of my split ends (that's a plus). I can take authority and lead a group, something that I never before imagined myself doing without THON. Helping others helped me grow into the person that I always wished to be.