About 6,500 languages currently exist around the world. In the United States, you can hear at least 350. Language feels simple in function but beams with individuality in every other aspect, and interpreters work to maintain it in that pure form. The ease of communication – chatting with a friend or asking a question – hardly crosses our minds until someone doesn't speak the same language. Interpreters bridge that gap so that patients can tell doctors how they feel and voters can know what the presidential candidate on stage believes. Think about everywhere you might go throughout your day – an interpreter will go there and everywhere in between. Set aside what you know and look closely at the passion and dedication that defines interpreting.
Follow this guide to jumpstart your knowledge of the art of interpreting.
What does an interpreter do?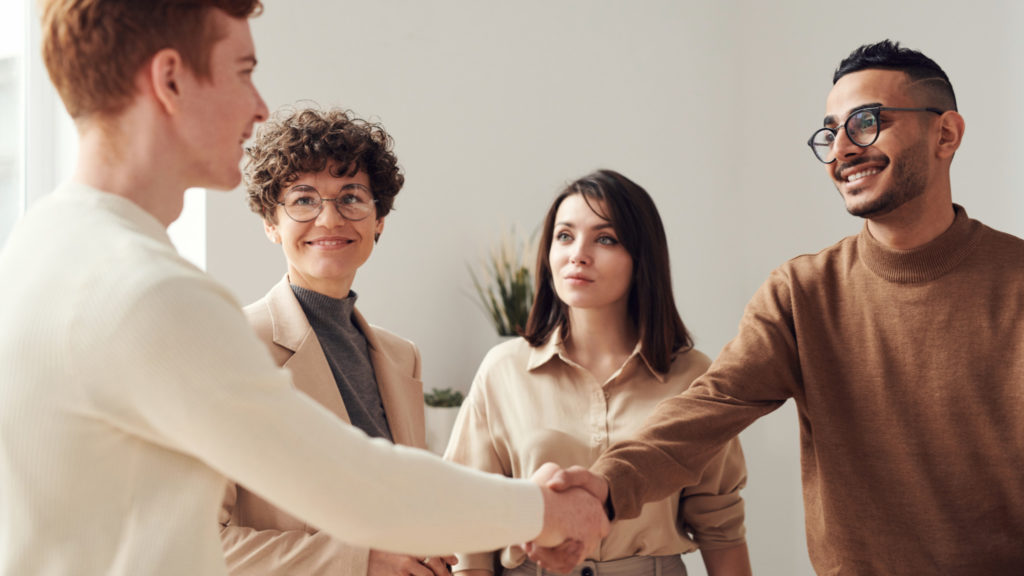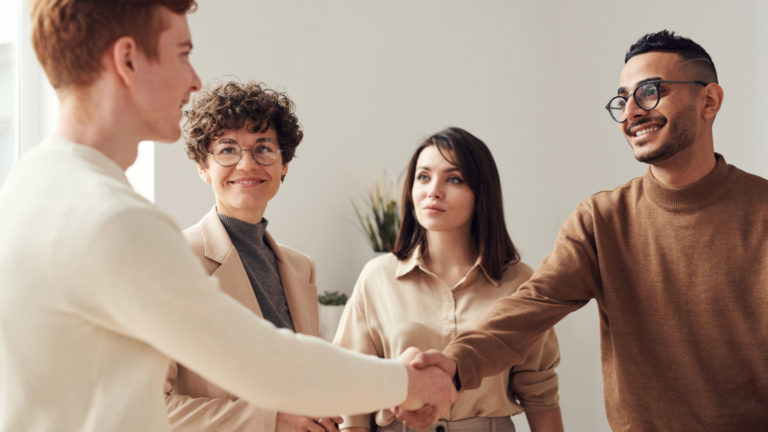 A teacher teaches. An interpreter interprets. Simplicity and consistency in this profession end there, but in the best way possible. The opportunities to provide communication exist in every space and in every language — from spoken languages to sign language. "This is the only profession that you can go from crawling on a preschool floor, to a factory floor, to a theater, to a college class, and to interpreting for astronauts and presidential candidates," said Joan Loche, Director of Interpreter Experience at Hands Up Communications. Appointments also take place via phone or video, which allows interpreters to work with clients all over the country.
Generally, interpreters may choose to work as freelancers or as staff interpreters working for an interpreting agency or entities like hospitals and courts. Some of the most common fields include medical, legal and educational interpreting, but the field spans far beyond those. Community interpreting essentially encompasses all other events and places where people need access to communication: their workplaces, jails, mental health facilities, community events and more. "There is such a diverse need that you can find your niche and make it work," Loche said. The work and art of interpreting can't happen without interpreters' passion and dedication to people, language and culture. Outside of interpreting, professional interpreters:
Schedule appointments with businesses or clients
Answer clients' questions and communicate any concerns during the appointment
Research new topics ahead of appointments and learn appropriate terminology
Communicate cultural values and customs
Take detailed notes in order to relay people's exact words
Continuously expand on everyday vocabulary
Train in simultaneous and consecutive interpreting
Mentor new interpreters
What does it take to become an interpreter?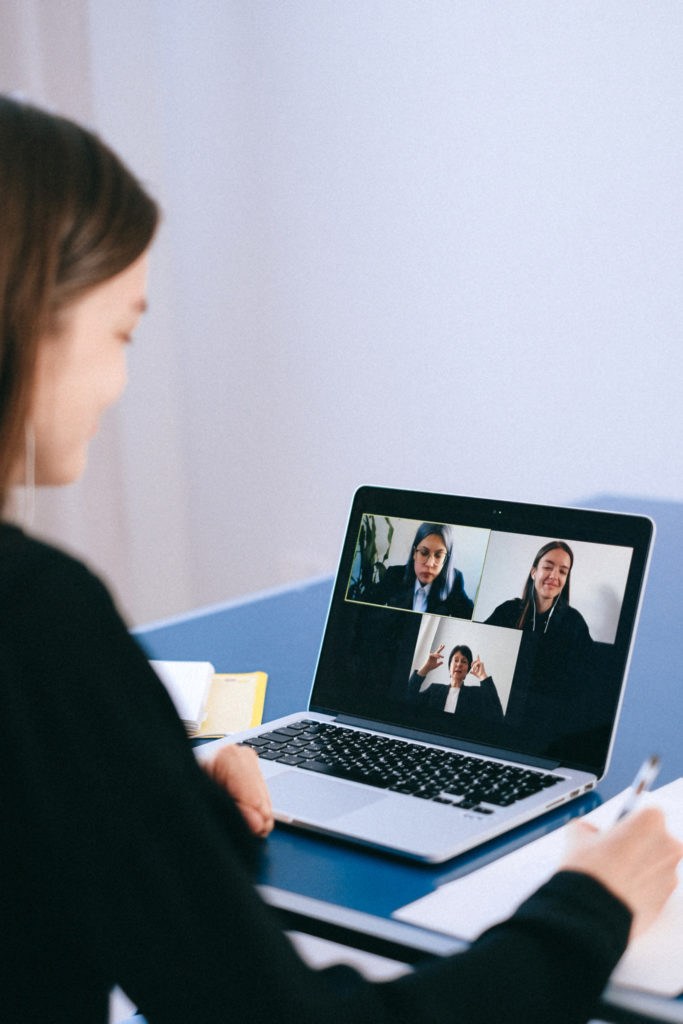 Interpreters will tell you right away that the job requires you to practice and expand your vocabulary nearly every day, no matter your fluency. But getting the job doesn't necessarily require any formal training. Federal legislation promises communication access to Deaf and hard-of-hearing people through the Americans with Disabilities Act, and the Affordable Care Act requires healthcare providers to communicate in a way that the patient understands. After that, individual states take the wheel on any other accessibility laws as well as the required education and certification for interpreters.
The breakdown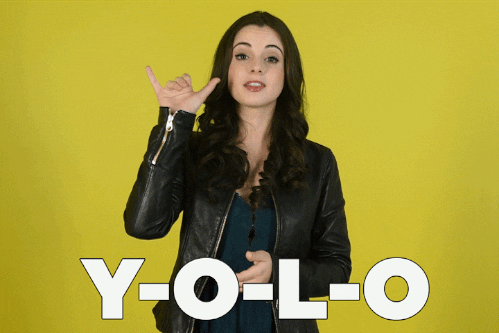 Spoken Language Interpreters
Interpreting will always rely on language skills, but it doesn't matter how you obtain them. You will commonly find interpreters who didn't intend to join the profession but studied language in college or were already bilingual. "I got my PhD in comparative literature, which requires you to have two foreign languages … it wasn't something I ever trained for," said Elizabeth Mayes, an independent legal interpreter. If you go to college aiming to interpret spoken languages, major in your chosen foreign language or literature. Once you master the vernacular, no state requires you to maintain a license or prove your skills before you start working – except in legal interpreting. Each state, as well as the federal court system, adheres to its own standards for court interpreters, which usually entail a written and oral exam. The National Center for State Courts publishes legal interpreter requirements by state.
Medical interpreters will find certifications available mainly through two national organizations: Certification Commission for Healthcare Interpreters and the National Board of Certification for Medical Interpreters. They can assist interpreters with learning specialized medical terminology in their languages. "I started as an independent contractor, and I felt very nervous when I first started because my family never had any health conditions, never had to see a specialist, so I had to learn all the vocabulary… After three years of working as an independent contractor, I felt like for myself I needed to be certified," said Monica Alfaro, a medical interpreter for Hands Up Communications. Overall, certification helps you broaden your clientele.
The limit on organizations that provide certification pushed some interpreting agencies to offer training so current staff keep their skills fresh and new interpreters have a place to learn and grow. "There aren't any truly formal trainings for spoken language, so we created it," Loche said. "We used our American Sign Language model, how ASL interpreters have been trained, and we train our spoken language interpreters on that. We also do a 40-hour medical interpreter training for spoken language interpreters as well." Sometimes these scarce resources mean traveling to another state to take a workshop or training, or, in the COVID-spirit, looking for virtual opportunities to further your skills.
Sign Language Interpreters
Many people know some ASL signs, but few people who aren't already native speakers can truly speak the language. This sector of interpreting offers more opportunities in education. You can earn an associate's or bachelor's degree in ASL and Deaf Studies from universities across the country, although it's not usually required to start working. Unlike for spoken language, 22 states ask sign language interpreters to hold a license. These states' licensing laws detail standards they must meet, and some enforce specific provisions for the legal and educational fields. Unique to each state, the path to becoming a licensed interpreter often requires proof of skill by taking a certification exam recognized by your state and passing with a high enough score. "Iowa has a licensure law. It is one of the weaker laws throughout the country. You can be a permanently licensed interpreter in the state of Iowa by passing the Educational Interpreter Performance Assessment with a 3.5 … [It] does not matter if you've gone to an interpreter training program, it does not matter if you have taken a lick of ASL courses. To get a license in Iowa all you have to do is pay the fee and you could be a temporary licensed interpreter for four years without any vetting of skills," Loche said. The Registry of Interpreters for the Deaf compiles the laws in each state here.
What should you know about becoming an interpreter?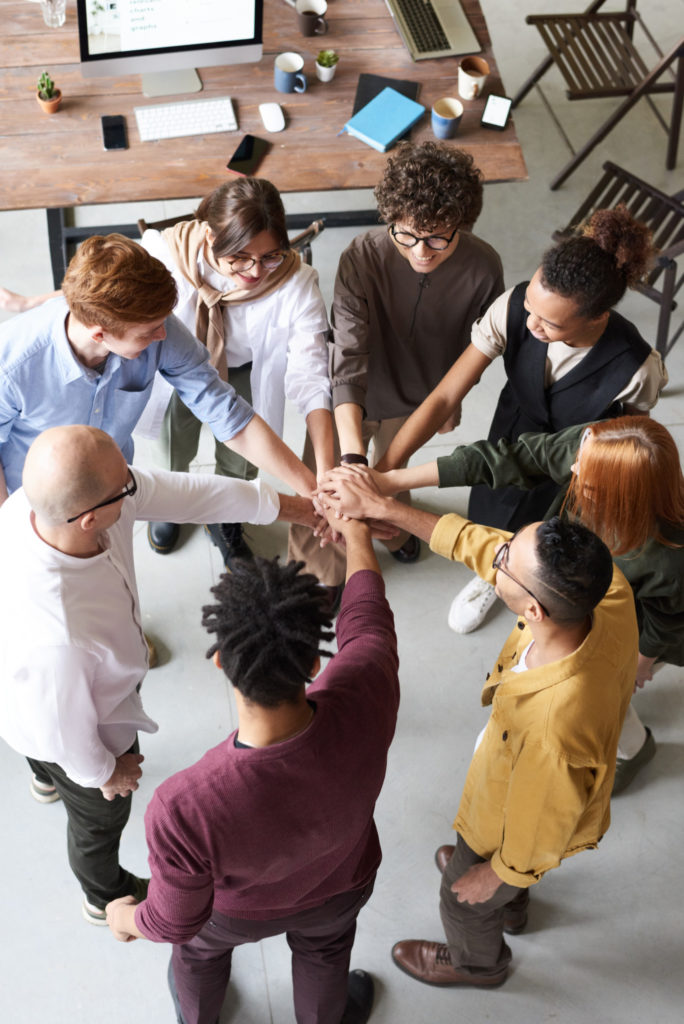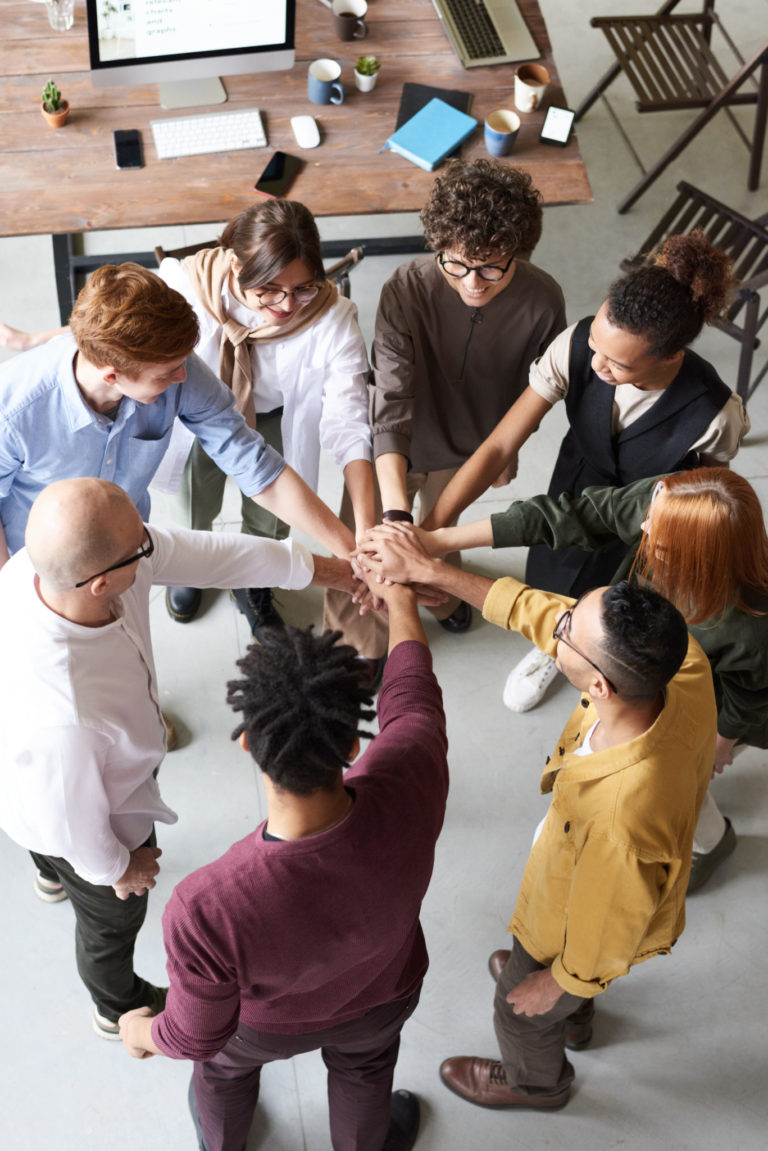 How much do interpreters get paid?
Here's the classic answer: it depends — on the state you work in, your experience, your certifications and whether you freelance or work for an employer. For instance, the money freelancers make depends on how much they decide to work each week. The Bureau of Labor Statistics lists the 2019 median salary of interpreters and translators at $51,830 per year or $24.92 per hour. If you take an appointment during off-hours, check for opportunities to receive a shift differential (more money per hour) or overtime pay.
How much can I expect to work?
Staff interpreters work standard 30 to 40-hour weeks and may receive calls for emergent appointments, particularly medical interpreters. Independent interpreting grants you the flexibility to work all day or a fraction of it, but know that a slow day might send you home early. "If those jobs don't come in in the window that your availability is, you may not get the hours you're looking for. So it is a personal choice on how you want to function in that profession," Loche said. Also, the prevalence of phone and video interpreting provides fluidity to work out-of-state amid the daily ebbs and flows.
What is the work environment like?
An interpreter's work environment mirrors the diversity within the profession and the community – they go where the people go. "Some thrive in that unknown, unpredictable, roll-of-the-dice day, and some don't. Those that don't look for staff positions with a real consistent schedule," Loche said. Interpreting also demands your full attention, as well as preparedness for language curveballs. "There's pressure that you're supposed to be able to spout out anything at a second's notice," Mayes said. "Think about it; you have an entire courtroom, you go up to the front and you stand there, and they all look at you while you talk." In a job where your emotions often ride a wave, a reward awaits at the end of each day – the knowledge that you helped people.
What do I need to know about the future of interpreting?
Since a need for effective and equal communication will never vanish without warning, new interpreters can count on their career choice. "If you had told me that I would walk into this office and every single day work with Arabic interpreters, Swahili interpreters, Kirundi interpreters, Haitian-Creole interpreters … I would have said, 'No, that's not possible.' It is possible. The future of interpreting is strong simply because our nation, whether people like it or not, is growingly diverse and a 'hello' in a language you understand just brings us all together," Loche said. Although projections show the profession growing 19 percent from 2018 to 2028, much faster than average job growth, some areas currently experience a lack of interpreters.
Key skills for becoming an interpreter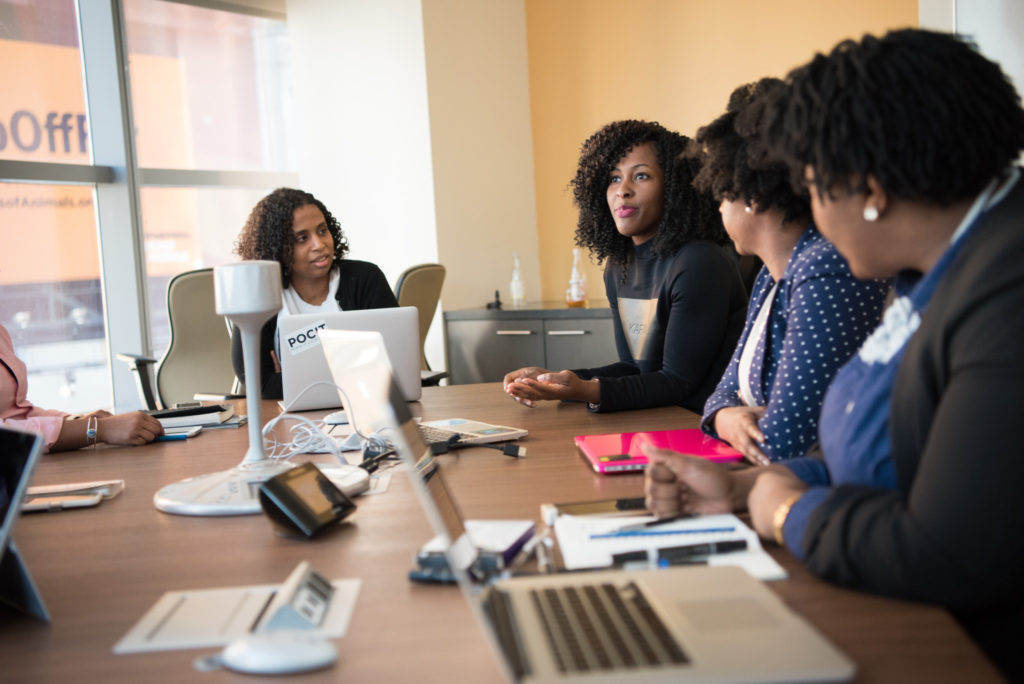 Language proficiency
We all remember taking a foreign language in high school and realizing one day in college that we don't recall anything but a few words. Use it or lose it – cliché but also true. Even when they've achieved fluency in the language, interpreters constantly reup their skills to offer the most effective services. "You have to have a knack. There's some people who take a language and it's hard for them, but there's other people who soak these languages up. To do this job happily, I think you have to be one of those people who by nature eats up languages because you have to soak up so much vocabulary, you just have to soak up so much stuff," Mayes said. Break out the flashcards, because effective interpreting will always rely on learning new vocabulary, especially in fields with specialized terminology or languages with numerous dialects. "I'm from Mexico, but I'm from the north of Mexico [and] there's a difference between the north and the south so I [had] to relearn," Alfaro said. "Even though it's my language, I've been learning a lot of Spanish. It's amazing that we do speak the same language, but not at the same time." To recap: build a strong foundation in both languages and continuously educate yourself one day at a time.
Adaptability
Interpreters begin their days without knowing how they will end or what may happen in between. You can expect last minute appointments and for plans to change or completely go out the window. "That's another [skill], being able to shift and pivot and be on your way to Iowa City on [I-380] and get calls 'Nope, the ER at St. Luke's just called, turn around we need you there first,'" Loche said. While you go with the flow tackling various appointments, you may need your Type A side to take care of yourself when your schedule strays off course. "You may plan to go to lunch. It doesn't always happen. And you can't function on not eating, you have to plan for that. You have to plan for not being able to plan," she said. Investing some thought and preparation into the guaranteed twists and turns in interpreting will ensure you do your best work possible.
Knowledge of current events and field-specific topics
When you're speaking for others, you cannot afford unpreparedness and confusion. You may know the tricky vocab words you'll encounter but staying keen on current events will help you tackle everyday small talk too. "You never know, I might be going to an OB-GYN appointment, but the topic of who won last night's baseball game is going to come up. I literally only look at the sports section so that I know that," Loche said. "Part of that [skill] is just being aware of my surroundings." Working in specialized fields or do one-off appointments requires them to research the topic and learn new vocabulary. "When you start interpreting for the lawyers when they're making legal arguments, they're not bringing down that argument to a [layperson's] level, they're arguing like legal specialists. You have to know what you're talking about, what the implications are and what does it really mean," Mayes said. In order to love interpreting, you will need a love for learning on your side.
Other important skills for interpreting include:
Establish professional relationships and build trust with clients and businesses
Take yourself out of the equation. Communicate their words and feelings and never modify what someone says. Don't try to be "nice."
Ask for explanation or clarification from either party
Have patience and manage your emotions during more taxing appointments
Understand cultural nuances of the language you interpret including customs and non-verbal cues
Listen to the speaker with intent and empathy
Have detail and precision-oriented skills to ensure accurate interpreting
What is it really like to be an interpreter?
"There's something overwhelmingly rewarding beyond that paycheck when you've interpreted in a very difficult, emotional, traumatizing situation and that Deaf person looks at you and says 'Thank you.' You cannot put a dollar sign on that… Every single day even on the days that are hard, even on the days where I don't want to do [it], all of a sudden something comes over me that's like, 'Woah, I mattered. I made something better, I made something easier.' Wow. Powerful stuff," said Joan Loche, Director of Interpreter Experience at Hands Up Communications.
"At the time I arrived here in 2006 and there were no interpreters anywhere, I felt I didn't have a voice. I would talk but nobody would understand what I'm saying so I'm like 'What's the point of talking?' And now being the voice of someone else that's how I stay grounded. I think you have to understand the power you have. You have to get it, that there are people who are not heard or they're not understood because of the language barrier. For me I feel like a tool, like a conduit of information," said Monica Alfaro, Medical Staff Interpreter at Hands Up Communication.
"[In] the courts, it's like reading a novel every day. I mean the stories I have seen, that I never had access to. I have imagined so much of the human condition that I would never have known about. I could literally sit here and go [for] hours and tell you unbelievable stories of life situations and tell you the stories of people who know the hoops, who lived on the fray. We think 'This is horrible,' but this goes on in the world and most people don't ever see it. But I am allowed because of this crazy job to sit like a fly on the wall and see the most unbelievable dramas develop. I didn't want to [have] a job pushing paper and never get in touch with this kind of life, of what's actually happening in the moment and seeing unbelievable things," said Elizabeth Mayes, Independent Legal Interpreter.