College is only the beginning of the stairs to the "real world." When we go to college, some of us may feel unprepared or uncertain about the career that lies ahead of us. Some of us go to college undecided and may be feeling rushed to choose a major, even though we do not exactly know what to do. We should not be afraid of the future or what our career may be, because it is okay not to know exactly what path you are going to take. At St. John's University, Johnnies have many resources to help us along the way in what path we may choose for our future. Taking advantage of these opportunities, going to as many networking events as you can and connecting with alumni gives us guidance for the future ahead. Networking especially is important for college students. It allows them to connect with individuals who were once in their shoes and gain beneficial information and insight. If you do not go to St. John's, your school may offer similar resources that will guide you in your career journey. These valuable resources are available for students of any year.
Here are the top 10 St. John's resources that will help your future in the "real world."
1) Career/Internship Expo's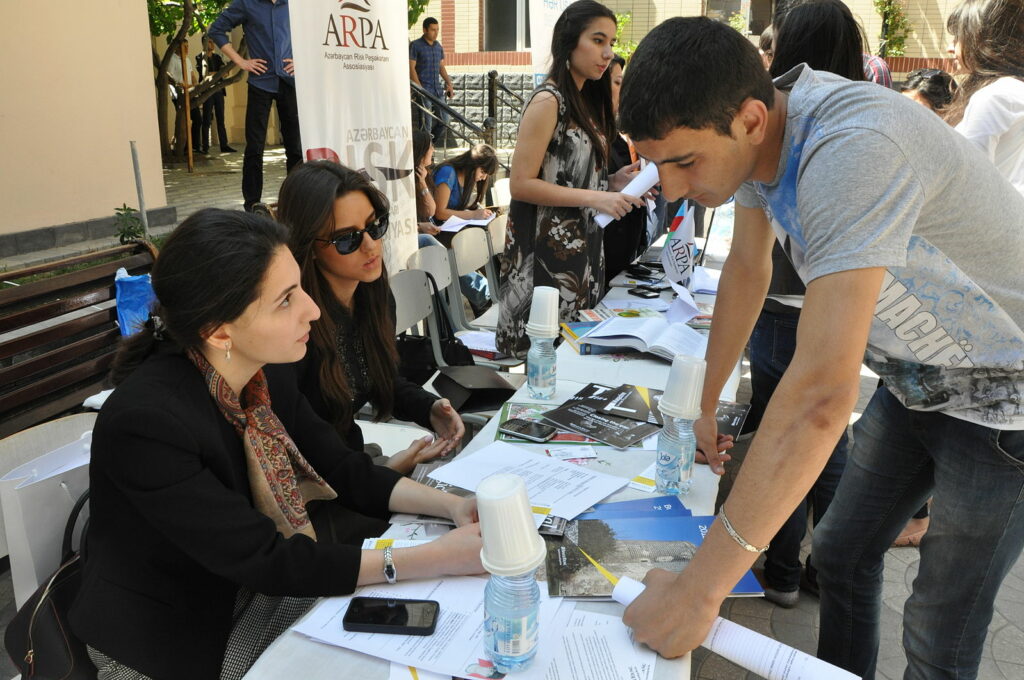 Career Fairs are one of the most beneficial networking events that a student can go to. They are a great opportunity to meet with employers, network with companies and other students, learn about different careers and meet recruiters. St. John's Queen's campus holds The Career and Internship Expo every fall and spring semester. Students can also get a tour of the expo. Students who attend St. John's Staten Island campus are also offered transportation over to the Queen's campus.
There are also career peers and staff that will help guide you through the whole expo if needed. At the expo, over 100 companies from a wide variety of industries showcase who they are and provide information for seeking students. It is also where students from all majors can apply for internships and meet with employers. Employment recruiters also seek out interested students. Not only is it a great networking opportunity, but it will also help develop communication skills and might even possibly allow students to find an internship or a job in what they are passionate about.
"Career Fairs are great opportunities to practice your networking skills and try out your elevator pitches. Take these events as opportunities to learn more about many other organizations as well as cultivating connections with people," Coordinator of St. John's University Staten Island Campus Communication Arts program Dr. Nancy DiTunnariello said. "Ask questions and start conversations that can lead to future opportunities. For example, if you have a good conversation with a Career Fair recruiter, write a handwritten note on your resume about something in your conversation that may help them remember who you are, and leave the resume with them. Always remember to follow up after the event and thank them for their time, and possibly suggest meeting for coffee to discuss opportunities, etc."
Even if you do not go to St. John's, almost every college offers some type of career fair. It is very beneficial to attend one. If you are actively searching for an internship, going to a St. John's Career and Internship Expo is a good idea. You are able to meet face to face with a possible employer and show them your resume on site. It gives you a better chance to get to know your employers and see if this is really what you want to do. Networking is extremely important and necessary especially for college students who are seeking out internships and possible employment opportunities.
2) Major Specific Networking Events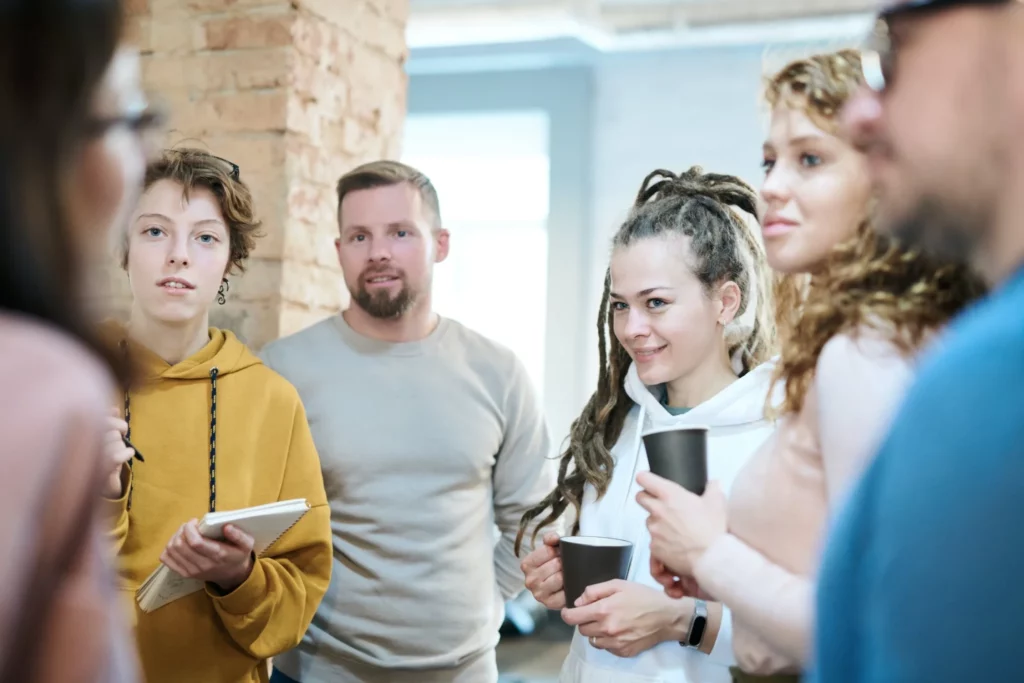 St. John's offers numerous networking events on both campuses year-round for multiple different majors. The Collins College of Professional Studies at St. John's Staten Island offers events such as the Communications Connection, Criminal Justice and Homeland Security Night, Sports Management Career Night, Hospitality Management Conversations and more. These events are extremely important for students' part of those specific majors who want to meet with individuals who work in those specific fields.
There are also usually guest speakers who come to these events and tell their stories as well as speak on behalf of the companies they work for. Networking is important as ever for college students. Taking advantage of these major specific networking events allows students to have doors opened to numerous opportunities in their desired fields. There are also opportunities to speak with individuals who work in these fields, connect with them, learn more about what their jobs are like and gain tips from them. Alumni students also usually are invited back to attend these events. Current students can also connect and learn from alumni.
"The Communication Connection event has been an opportunity for students on the Staten Island campus of St. John's University to mingle with campus-specific alumni… These talented alumni all come together to help students just as alumni did for them when they were students attending the Comm Connection. This event has been a great example of service tradition and St. John's University pride," Dr. DiTunnariello said. "I would recommend two pieces of networking advice. One would be to have a quick elevator pitch about yourself. Be able to introduce yourself in twenty seconds or less with information about who you are, what you do/want to do, smile, make eye contact and give a confident handshake. My second piece of advice would be to go into a networking situation with an open mind and the expectation of just getting to know people and vice versa. If you only talk to people in 'your field,' you could miss so many opportunities and connections."
As a communications major, attending the annual Communications Connection allowed me to connect with alumni and share contacts with individuals who work in the same fields I'm interested in. I also was able to learn a lot from them about specific fields. The annual Communications Connection had refreshments, numerous guest speakers and alumni offering valuable advice and opportunities. The Communications Connection and all St. John's major specific networking events are not open only for those specific majors. As DiTunnariello said, you may encounter valuable information from a different major or field that may impact your future positively.
3) Career Services Center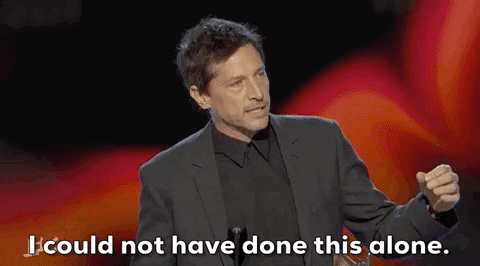 The Career Service Center is the place where career advisors can assist students with any type of career needs or possible questions. The Career Service Center on the Queen's Campus is located in Chiang Ching Kuo (CCK) Hall. The Staten Island Career Service Center is located in Flynn Hall, Room 115. Career advisors can assist you on your future career path.
They not only help prepare you for your career, but they can help choose your major if you are undecided and help with any questions that you may come upon. They offer one-on-one support throughout your time at St. John's and are always made available to you. Students should visit the career services center or set up a meeting with advisors during at least one year at St. Johns just to gain advice from advisors about the path they are leaning towards in their careers.
"Taking advantage of the Career Service Center is a no brainer. The resources that they offer will have you more than prepared when you enter the professional world and give you a leg up on your fellow colleagues that are breaking through in the workforce," St. John's University graduate Roger Guevara said. "Having the career readiness resources at your fingertips on campus is a blessing and something that I'm continuously grateful for. I would not have been given, nor earned the opportunities that have come my way if it wasn't for the preparedness to be a consummate professional, I was provided by career services."
Guevara said that if it was not for the resources St. John's had provided him, he would not have been prepared and ended up where he is today. He said how students should take advantage of every networking event and all the Career Service opportunities given to them. St. John's career services want Johnnie's to succeed. Especially since most Johnnie's and students in general do not exactly know where to begin or how to be prepared. Career services are here to prepare you for the next chapter after college.
4) University Career Services Canvas Page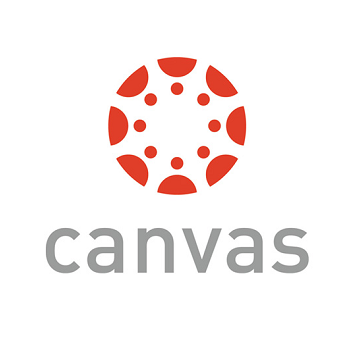 If you are looking for all the career resources you may need all in one place, the career service canvas page has everything you can think of. Every St. John's student has access to canvas. In the modules section, the career service page has tutorials for writing resumes, cover letters and portfolios. It also has a variety of different resume samples from different majors as a guide to students writing their resumes. The page has internship and job search resources, perfect for students to assist their searches.
Along with the tutorials, the page also provides interviewing resources, networking and branding resources, leadership opportunities, mentoring resources, and planning and career exploration. It also has a broad variety of resources for undergraduate students, graduate students, international students and identity-based resources. This canvas page is extremely beneficial to students who want to work on any skill they may want to perfect, and great for resume writing and job search preparation. The page is available 24/7 to any St. John's student. All students should take advantage of it.
5) Major Mentor Mixer Events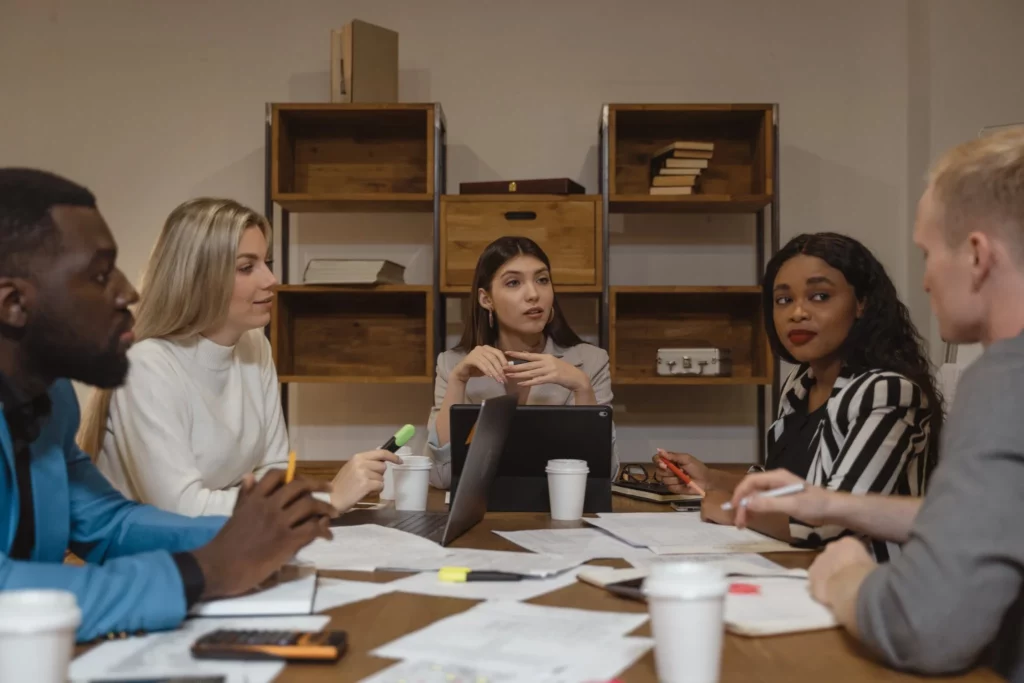 If you are undecided, need to seek advice on your major or just have general questions about your targeted field, major mentor mixers are the perfect opportunity to seek for advice, and meet individuals in your field. Major Mentor mixers are usually open to DNY (Discover New York) students upon completion of the course. However, these mixers are also open to any student of any major who is seeking information. You will be able to meet with alumni, upperclassman, professors, and staff. You can ask questions about college, internships, employments, and possible careers.
"My favorite networking event at St. John's was definitely the Major Mentor Mixer. Getting the opportunity to speak with fellow students who have been in your shoes and professors that you'll potentially have is extremely valuable and insightful," Guevara said. "In addition, the ability to explore other majors and potential paths you could be taking in life while having the opportunity to meet students in different colleges than you and cultivate your own set of networks cements the major mentor mixer as my favorite networking event as a Johnnie."
The Major Mentor Mixer is a great networking opportunity for students to network with professors, alumni, upperclassman and each other. It helps students who are unsure about their future or their major gain information that will guide them on a path. This event is the place for students to learn more information about numerous majors. It is also interesting to learn about the majors of students in St. John's other colleges. You might even get valuable advice from them. Going to the next Major Mentor Mixer is something students, especially first-years, should look into.
6) Handshake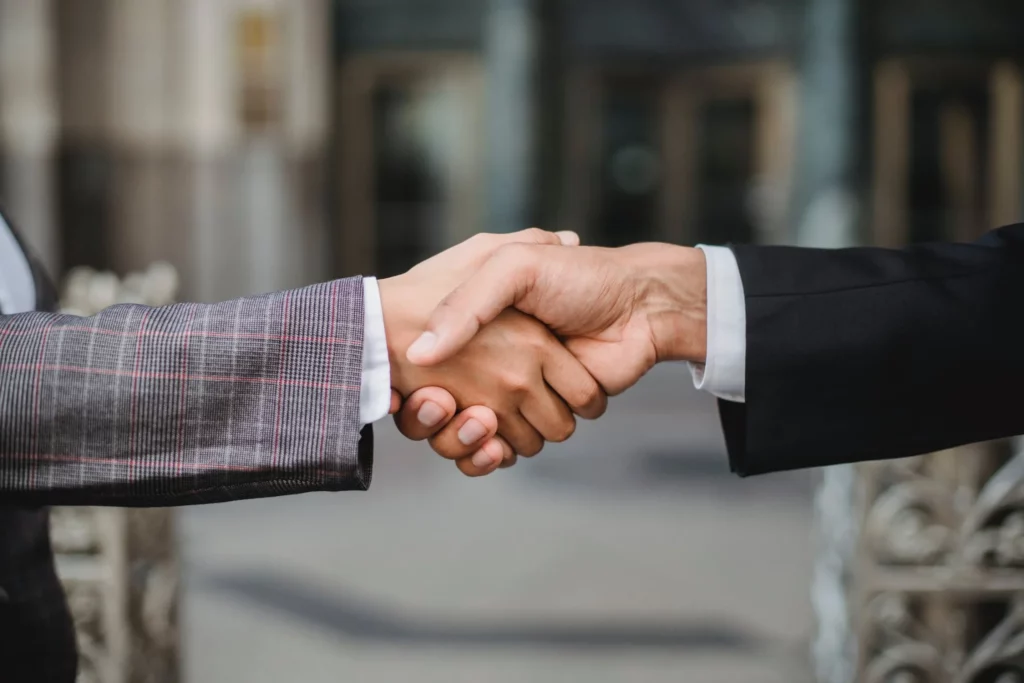 Handshake is St. John's very own LinkedIn. It is a recruiting platform for St. John's students seeking a degree. It provides students with part-time, full-time, remote, hybrid and temporary job opportunities and internships. Students also can contact job employers or internship employers and network with a wide variety of companies throughout the US. Students are also able to sign up for St. John's specific events on the site.
Like LinkedIn, students can provide their volunteer and job experience, their skills, a biography, GPA, interests and courses taken. They can connect with employers and students from different colleges around the US. Students should take advantage of Handshake because it provides numerous beneficial opportunities for students who are seeking out internships and job opportunities. It also is a great resource for networking with important individuals.
7) Resume Reviewing Events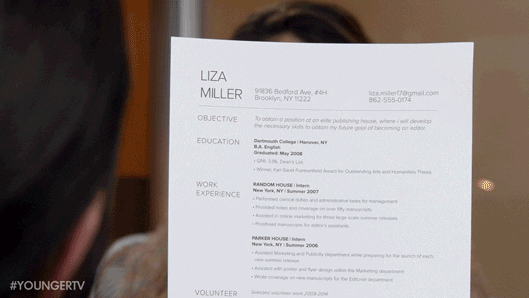 If you are looking for an internship or a job, you would want to get your resume checked and reviewed. St. John's career services offers resume reviewing events virtually, in person or one-on-one. Career service members will offer advice, feedback, and tips. Getting your resume reviewed is a good idea because career service staff offer valuable information that will ultimately perfect your resume. St. John's usually offers "Tips and Treats" resume reviewing events, resume reviews before attending the career fair, or personal reviews and tips. Whichever review you attend, joining at least one will allow you to gain advice from professionals for when you seek an internship or job.
8) Career Peers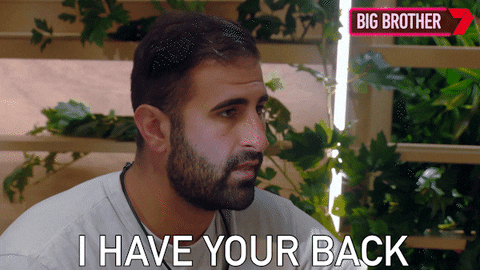 Career peers are University Career Services students that support the mission of career services. They assist students with advice on resumes, careers, interview tips, general career tips, job seeking, application processes and guiding them to resources necessary for assistance. Career peers also attend information sessions and discussions. Students can become a career peer or have one. Seeking out a career peer is a good idea for students to gain advice from other students in their grades who may also be their majors. Career peers are in your shoes, they know exactly what you may be going through. So, seeking out a career peer will provide necessary advice and comfort for students.
9) E.P.I.C. Mentor Program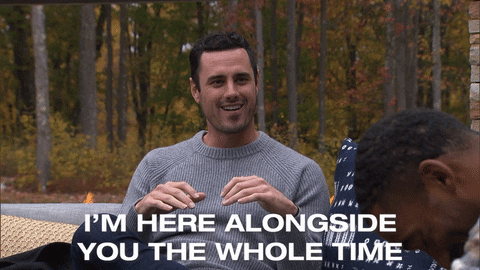 If you're a freshman, the EPIC mentoring program helps first year students get advice from upperclassmen not only about school but about any of their needs. According to the St. John's website, "E.P.I.C. (Establish Relationships, Promote Possibilities, Impact Direction, Confirm Next Steps) is a year-long peer to peer mentoring program. The goal is to create a community where our first-year students learn from the guidance and wisdom of sophomores, juniors or seniors who successfully navigated their first year in college."
Students can ask about their majors, about the college lifestyle, academics and any questions they have that may come to mind. Your EPIC mentors are supposed to be by your side as you navigate your first year of college. They are supposed to be by your side whenever you need them. Becoming a mentee really helps students with any needs they have. Upperclassman students can also become mentors who encourage mentees to go to workshops, meets, discussions and activities. The EPIC mentoring program offers useful advice taught by upperclassman who have been in your shoes. It is a great career prep resource and for sure valuable. For more information visit stjohns.edu.
10) Discussions Panels/Meetings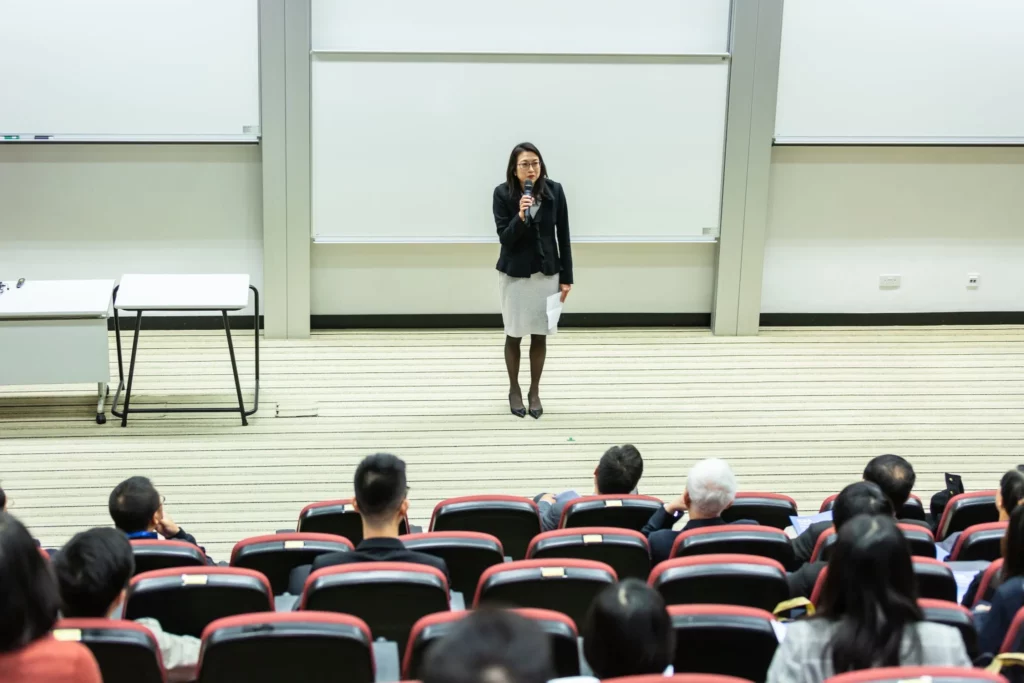 Every now and then St. John's offers discussion panels and meetings. These events feature individuals from different fields who come to St. John's to speak upon different topics. Some past discussion panels included diversity in the workplace, women in advertising, marketing panel, etc. These discussions are great for students to listen in on important topics. There are also leaders, and professionals who take part in these discussions which leaves room for a lot of networking within the events. Students can also learn important valuable information. If given the opportunity students should attend one of these panels, as you may come home with new information that will be useful in your career or future.