I won't lie to you, as I sat down to write this, this was a completely different article. Sadly, writer's block hit me so fiercely it put me out of commission for the entire day. The words just weren't coming to me. Rather than just stare blankly at my Word Document like SpongeBob trying to write what he learned in Boating School, I considered the best ways to push past this blank wall. As I sat on the couch preparing to eat my chicken nuggets and watch Parks and Rec, I realized that fellow writers face this same painful struggle of writer's block every day. So, instead of a story about how I burned down my friend's kitchen making brownies, here's some of the best things to do when the dreadful writer's block comes knocking at your door.
Stop, Drop and Chillax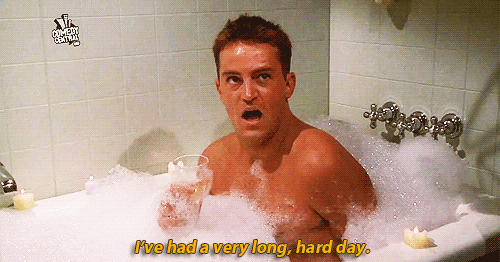 Let's be frank here, college kids are stubborn. When we reach the point of no return, we'll trudge on, writing whatever sputters out of our overworked brains. Our papers inevitably morph into a jumble of nonsensical words strung together out of sheer hopelessness. We sit up all night researching and studying, so let's cut ourselves some slack every once in a while and take a nap. Taking a breather when hitting writer's block gives your brain a chance to calm down and allows for more information to come rushing in.
Although simple, this step will get you to stop banging your head on the white board for inspiration. "When I get stuck in a story or an article I'm writing, it's usually because I'm forcing my writing too much. So it really helps me to stop writing and take a step back from everything," Florida State University freshman Mackenzie Jamieson said. "I usually go get coffee with a friend somewhere or watch a movie or call my parents; just something that always makes me feel inspired."
Work on Something Else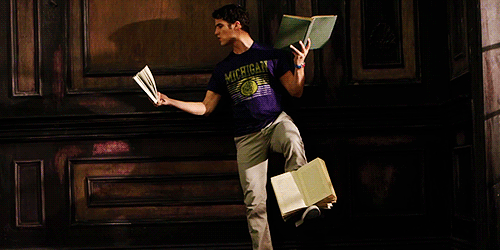 "[I] work on something else and come back to it, I've learned recently to be a lot more perceptive in life," FSU freshman Lauren Alsina said. "I find that observing people and events helps to either overcome writer's block or add more realism and believability to the piece."
Let yourself have the best of both worlds. Not only do you give your brain a chance to reset and get itself ready for the second round of writing, but you also get to finish studying for that upcoming Greek Mythology test. News flash, Zeus is not the answer to every question. But seriously, when you hit that brick wall only a mile away from finishing the unrelenting marathon of a paper, just breath, close your work and open something else.
Start Over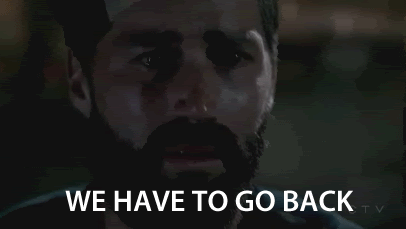 Warning: Do not panic. Maybe your original idea didn't end up in the right direction. Turn that frown upside down, kiddo! You need a fresh start. A redo, redux, refresh, re-whatever you want to call it. Regardless of the word you use, give your brain a chance to catch up with all of the ideas spewing from every neuron.
"Personally I think it's easier to just start over and maybe take a different plan of attack, rather than just sit around trying to balance a pencil on my nose waiting for a brain blast that's never going to come," said FSU sophomore Troy Wisneski. Go ahead and give yourself a hard restart like Adam Sandler at the end of Click, and begin again. Thank me later. Thank me later. Thank me later. Oh, wait. I don't think I need to restart. Well, this is awkward.
Revise, Revise, Revise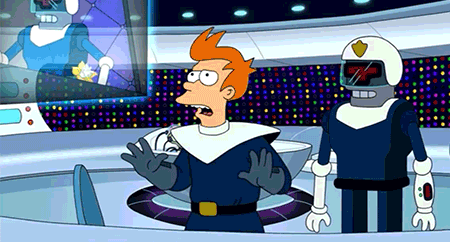 So you've taken a break, finished all your other work and started over multiple times, yet the writer's block plague keeps returning. Well, it's time to go back…to the future! No, seriously, Marty McCant-Figure-Out-What-to-Write-Next, it's time to go back and clean up what you've managed to get down so far. "Whenever I get writer's block, I lose my mind. A method I learned back in high school is that when you get stuck, it's best to go back and revise what you already have, giving your brain a quick break and allowing your previous ideas to rush back from where you lost them,"said Miami Dade College sophomore Paloma Calixto.
This change of pace allows you to make the necessary revisions you'd inevitably make later. Experiment with new additions and cuts, and explore new roads of possibility for your piece. You may think that you're taking a step backwards, but in reality, after revisions, you're taking five steps forward.
Keep these steps in your back pocket so you can crush writer's block with an iron fist and power through your essays in no time. I'll be sure to keep these quick easy steps with me every time I write in the future. I mean, imagine the next…wait, what was I going to say? Damn you, writer's block, you win again!