Just because February came and went doesn't mean we have to wait another year to dedicate posts to Black history. In fact, since award season lingers until April for the 93rd Academy Awards, there exists no better time than the present to talk about old Hollywood movies starring legendary Black actors. When you think of vintage Hollywood, the names Audrey, Marilyn and Humphrey probably come to mind. And while these names left a great impact on the films we watch today, there also exists a great catalog of Black icons who paved the way for POC representation in film.
Performers like Sidney Poitier and Diahann Carroll walked so Will Smith and Viola Davis could run. But simply starring in these films wasn't the only job at hand. Performers also had to protest for their craft so that these great films would be shown in theatres to an integrated audience. Therefore, if you favor vintage film and wish to stay up to speed on the issue of Black representation in media, explore these 10 works.
Here are 10 Black Hollywood films you have to check out on your next movie night.
1. A Fool and His Money (1912)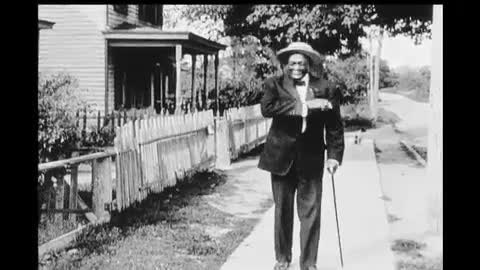 Produced and directed by Alice Guy-Blaché.
A strange but obvious fact to think about: deleted tweets stay archived on the internet for life, yet in the early 1900s, filmmakers lost entire reels of film. The latter scenario was the case for this 1912 black-and-white silent comedy until California engineer David Navone found it in an estate sale.
"We talked about that film in a comedic literature and media class," UCLA '19 graduate Leo Nikolau said. "It's only 11-minutes long but captures storytelling very well."
Regarded as the first movie with an all-black cast, brought to life by the first female director, Alice Guy-Blaché, it follows the newly affluent lifestyle of a man who finds a wallet of money. He then gains new "friends" who take advantage of him. The American Film Institute restored this film frame-by-frame and released it in 2018 for public access. Definitely take note of this quick comedy on your "to watch" list.
2. Porgy and Bess (1959)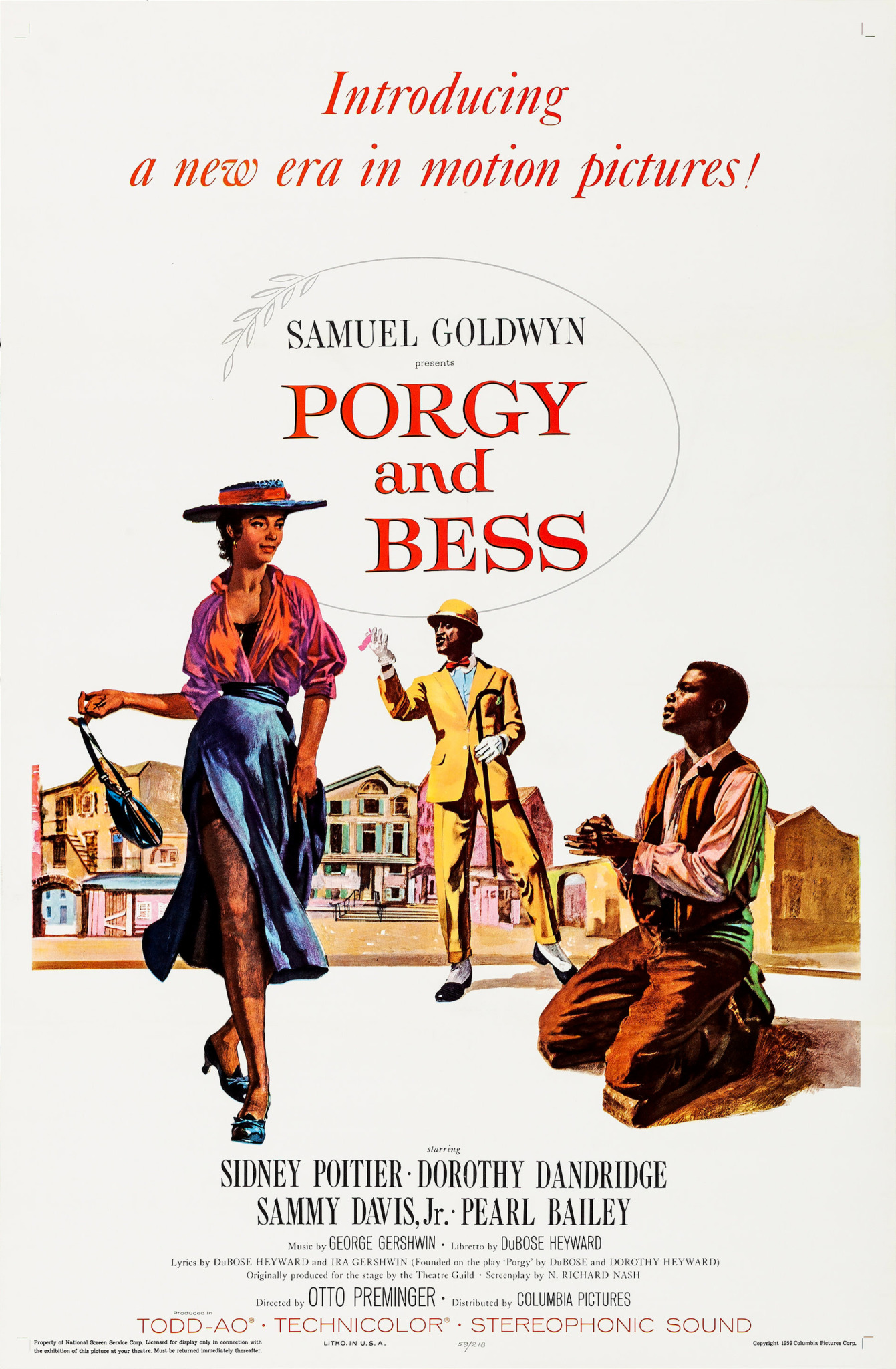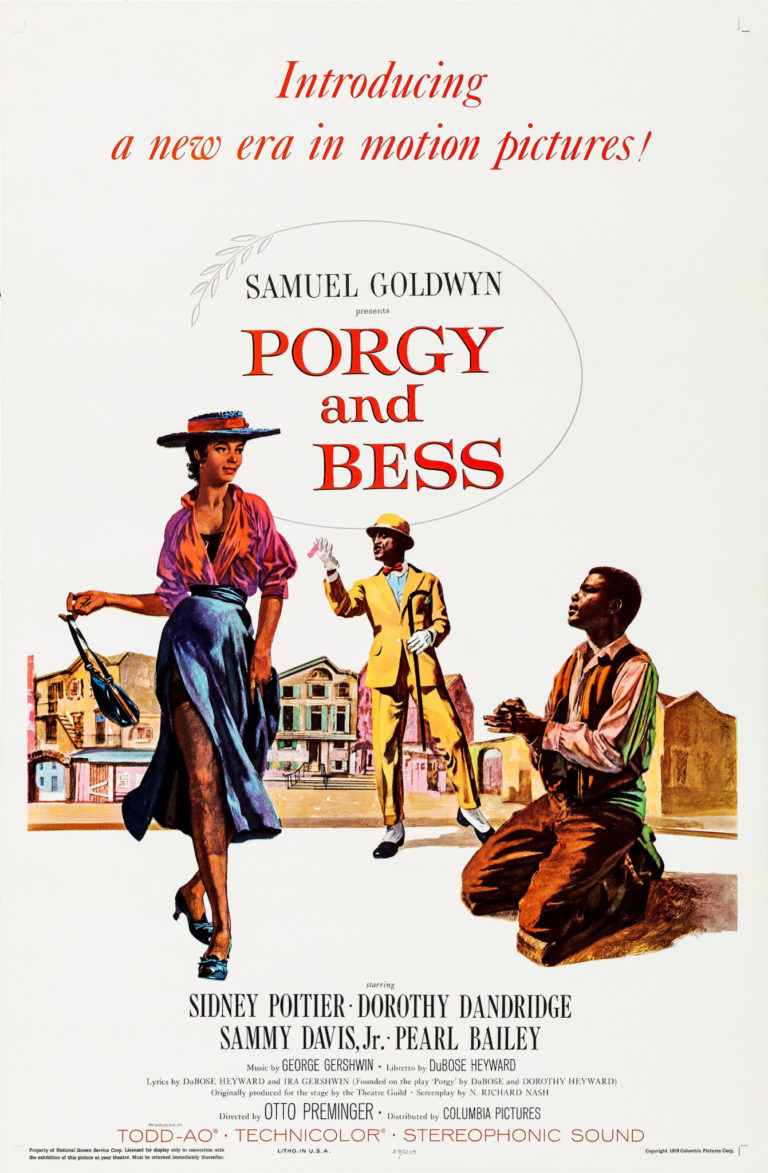 MGM Studios, directed by Otto Preminger.
"Summertime and the living is easy" – so goes the hit song from Porgy and Bess. In 1943, the Broadway stage lit brightly when this George Gershwin folk opera opened. The cast consisted of classically trained Black singers and in the stage rights, Gershwin mandated that his opera could only be performed by Black actors. This production's inclusivity paved the way for more actors to fight against segregation in theatre.
Cast members protested against performing in venues like Washington, D.C.'s National Theatre, resulting in the theatre's first integrated audience. In 1959, the opera translated to screen. Now a revered classic, Porgy and Bess stars Sidney Poitier and Dorothy Dandridge. The story follows a crippled street bum living in the shantytown of Charleston. He tries to save Bess from her vicious and possessive boyfriend, Crown. As far as classic Hollywood goes, this film and its social history uphold iconic standards.
3. Cabin In the Sky (1943)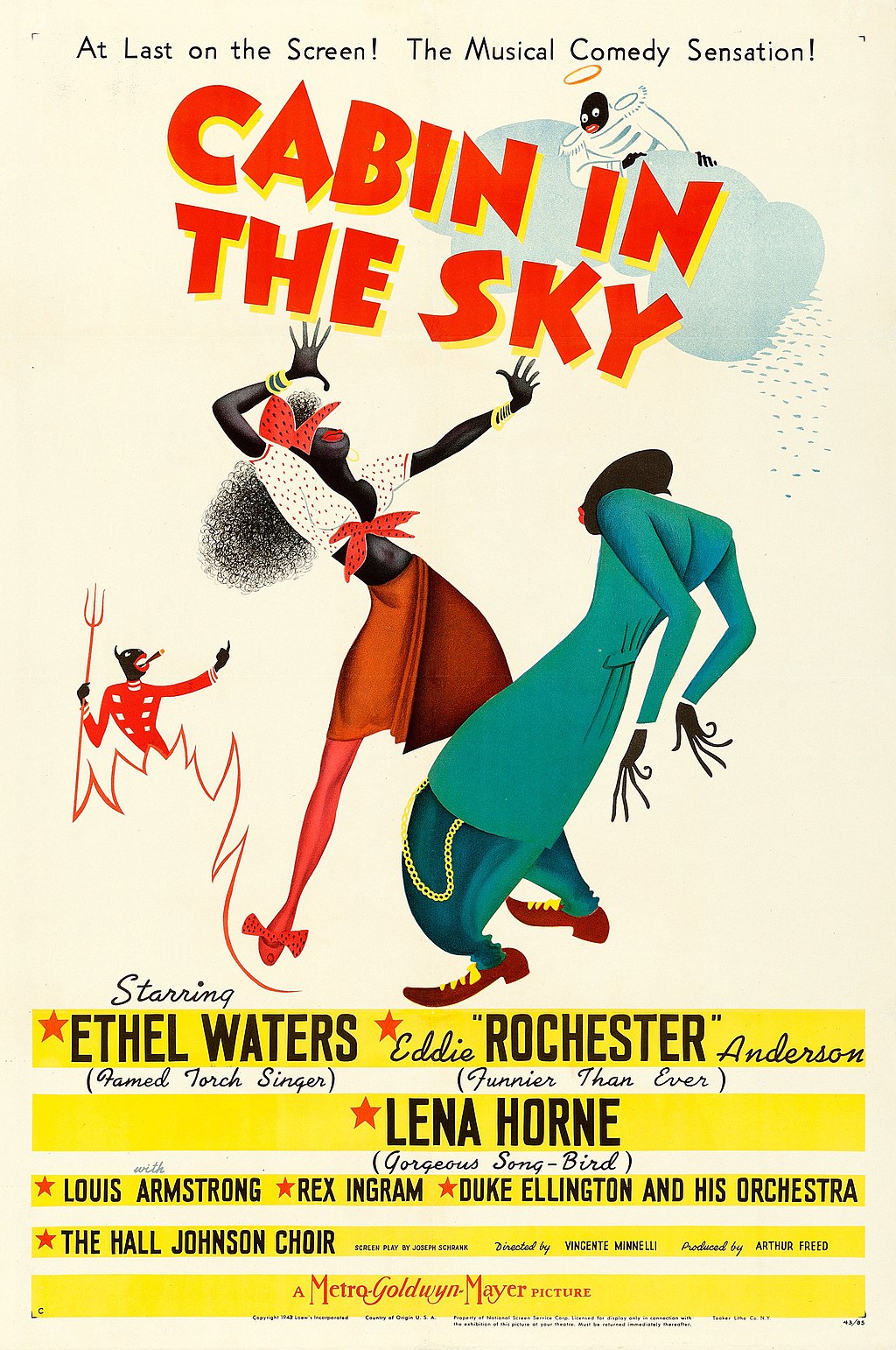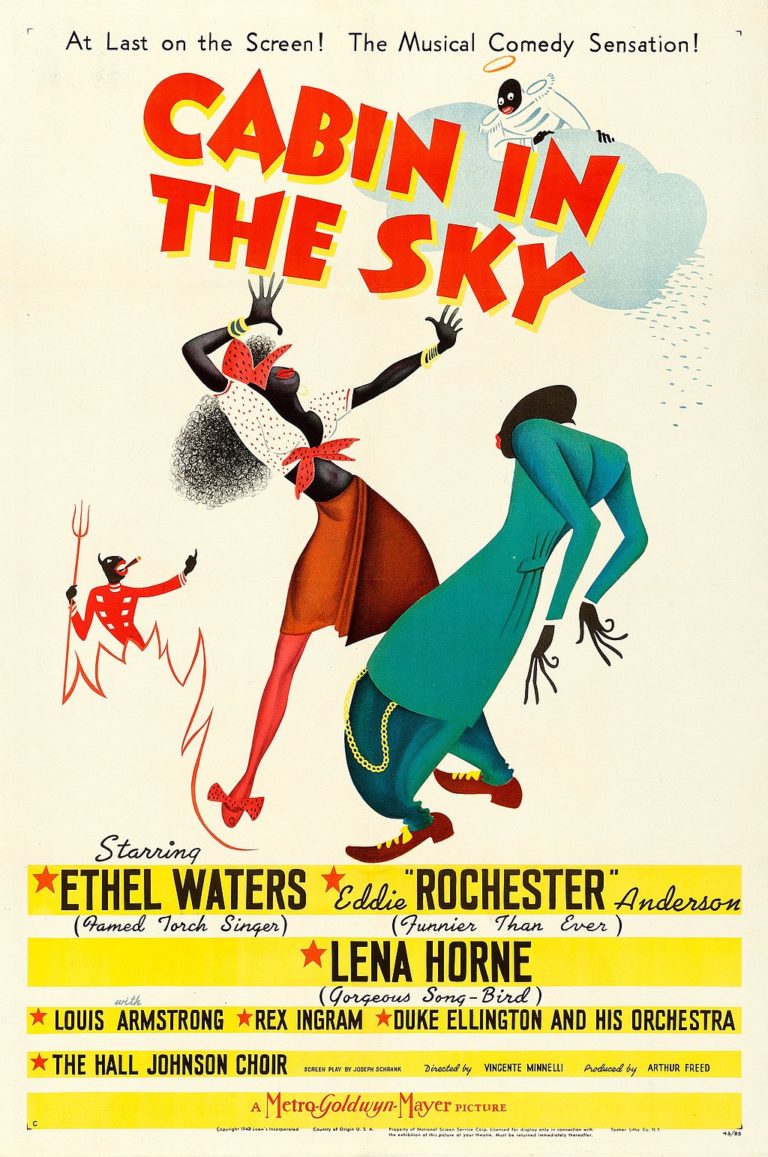 MGM Studios, directed by Vincente Minnelli and Busby Berkeley.
Consider this: Cabin In the Sky identifies as the fourth major studio film with an all-Black cast. With stellar performances from Ethel Waters, Rex Ingram, Louis Armstrong and Duke Ellington, this musical comedy charms through loveable songs. Jazz standard "Happiness Is a Thing Called Joe" even received an Oscar nomination for "Best Original Song" in 1944.
Fans of The Good Place will like this movie about recently deceased Little Joe who gets sent back to earth for six months to prove he deserves to be in heaven. Cinematographer Sidney Wagner filled the screen with visual fantasy. Capturing gleaming cinema magic can be difficult for black-and-white screens. However, Wagner's balance of dark versus over-exposed images created a dramatic and heart-warming movie. If you want to watch a film about a man whose weakness for gambling and love brings him to the edge of his life, this is the story for you.
4. Lady Sings the Blues (1972)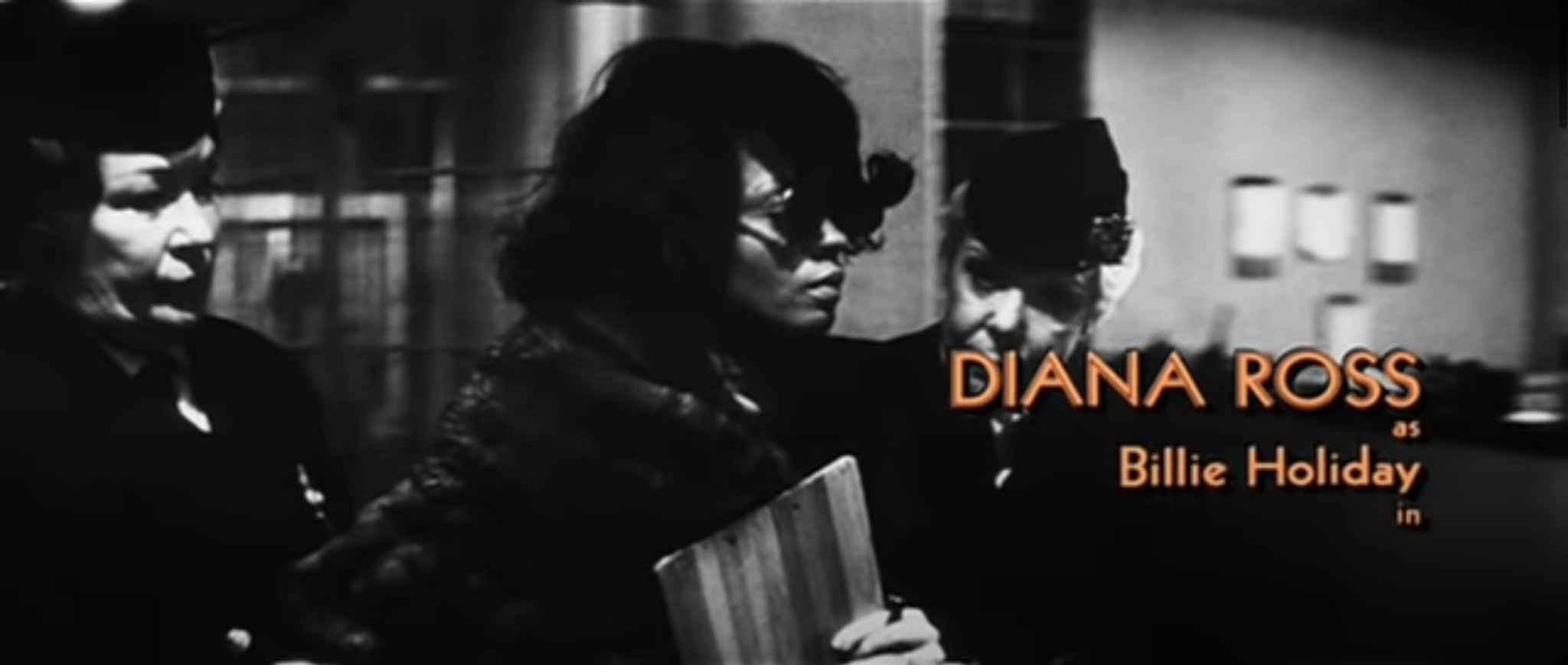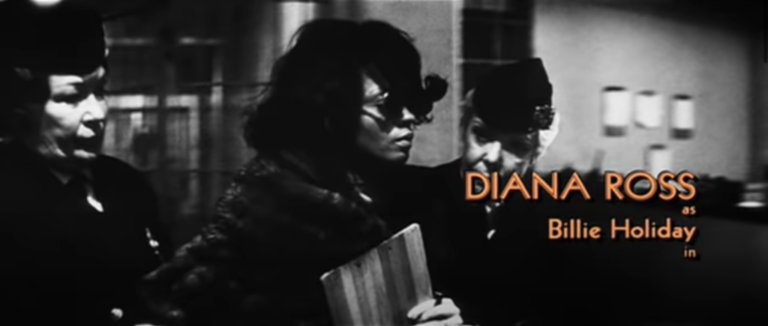 Paramount Pictures, directed by Sidney J. Furie.
Motown Records raised kids on rhythm and blues. Moreover, they held a significant role in the racial integration of pop music. For this film, Motown signed a grandiose lineup of artists: Diana Ross, Billy Dee Williams, Richard Pryor and Isabel Sanford, among them.
"As someone who loves biopics, this movie ranks high," Pasadena City College '20 graduate Madhavi Madan said.
Lady Sings the Blues narrates the biography of legendary blues singer, Billy Holiday, as she tackles substance abuse during her rise to fame in the 1930s. Diana Ross even won an Academy Award for "Best Actress in a Leading Role". How supreme!
5. A Raisin in the Sun (1961)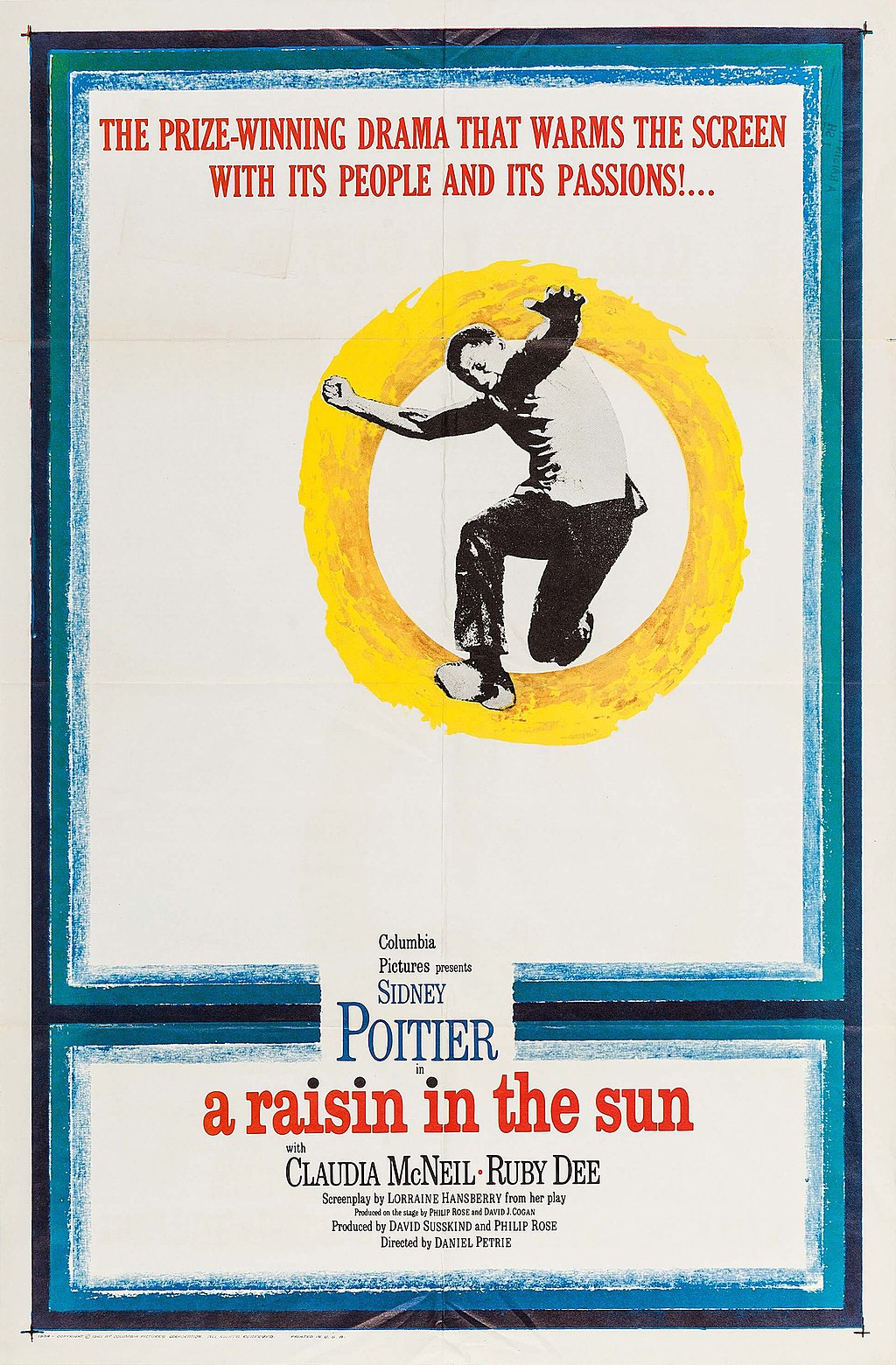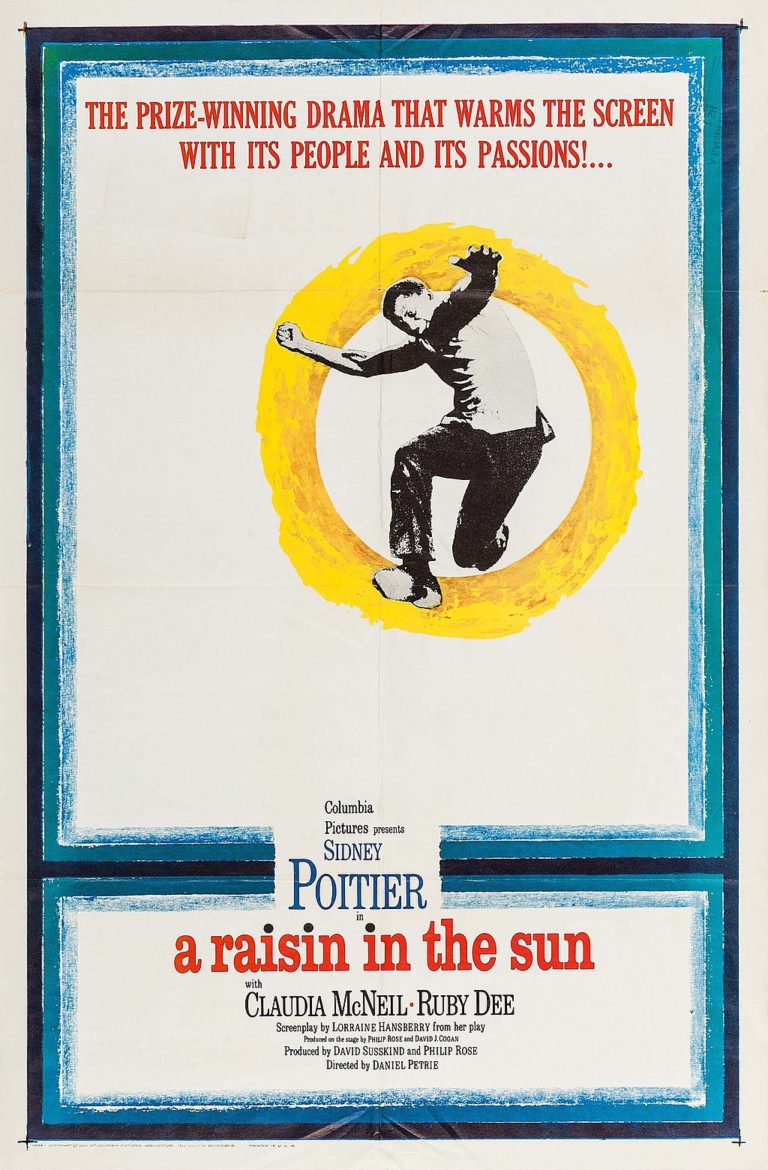 Columbia Pictures, directed by Daniel Petrie.
Black and white cinema never looked so vivid. A Raisin in the Sun, based on the Broadway stage play of the same name by Lorraine Hansberry, screens the life of a family with a deferred dream. After the death of a family member, they must decide on what to do with a life-insurance check.
"The play version is a staple piece of intro to theatre classes. We all did scenes from it in first-year acting," Pasadena City College '20 graduate Johnathan Mahaffey said. "And the movie was just as good as I would have imagined, because of the legendary actors."
Having one of the most talented casts of its time, this film features Sidney Poitier, Claudia McNeil and Diana Sands. A serious film about living in reverie, it plays out conversations all too familiar to struggling households.
6. Claudine (1974)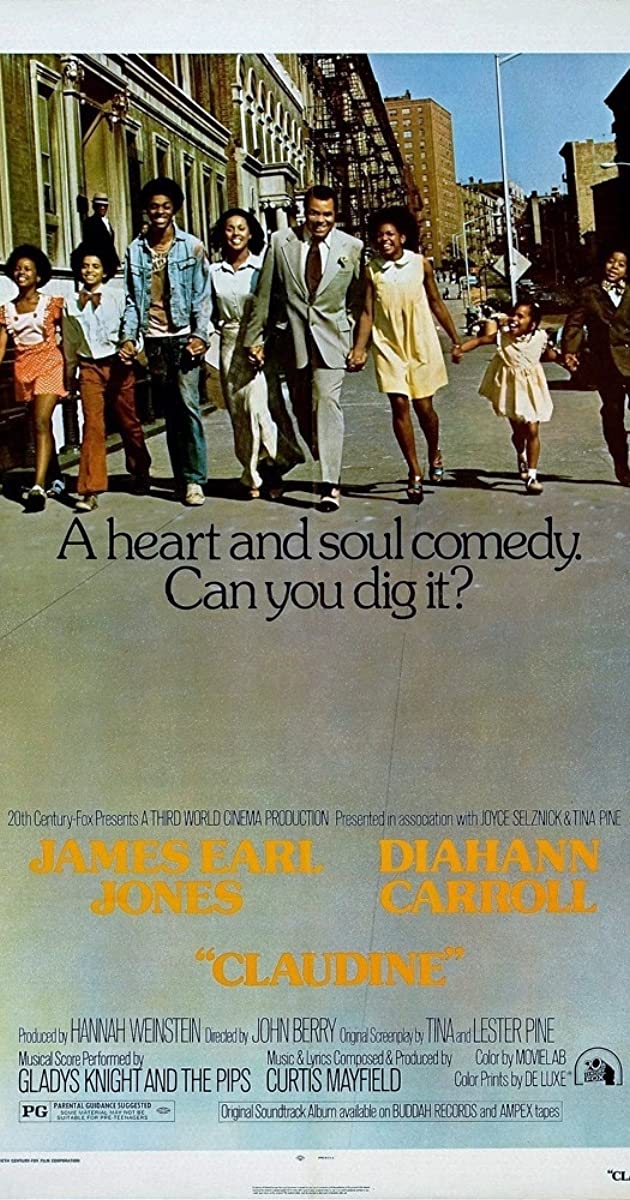 20th-Century Fox, directed by John Berry.
Diahann Carroll and James Earl Jones lead in this film about a painstaking single mother putting her heart on the line in 1970s Harlem. Claudine engages real problems facing Black women and families living in 1970s New York. Heavy and enlightening scenes are balanced with comedy, romance and an astonishing soundtrack by R&B group Gladys Knight and The Pips.
Diahann Carroll received an Oscar nomination for "Best Actress in a Leading Role" for this film. She was also the first Black woman to receive a Tony. While younger generations may know her through characters on Grey's Anatomy and White Collar, her starring role as Claudine must be acknowledged.
7. Carmen Jones (1943)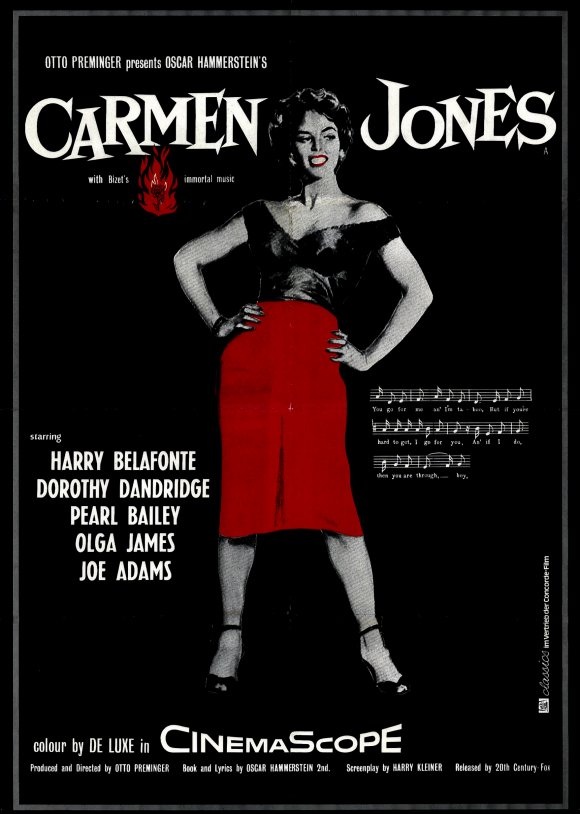 Independently produced, directed by Otto Preminger.
This adapted opera turned Broadway musical turned film, translates the story of French composer George Bizet's Carmen. Starring Dorothy Dandridge and Harry Belafonte, this musical drama follows a young and beautiful cigarette maker and her relationship with a Spanish cavalry soldier as well as a champion boxer.
Dandridge became the first Black woman to get the main feature on the front cover of Life magazine due to her role in this film. In 1955, Carmen Jones even won a Golden Globe for "Best Motion Picture— Musical or Comedy". In spite of the win, this film still holds a bit of debate in regards to how many cultural factors interplay together. I guess you'll just have to watch it and deem for yourself whether this film stands as a mismatch or a masterpiece!
8. The Jackie Robinson Story (1950)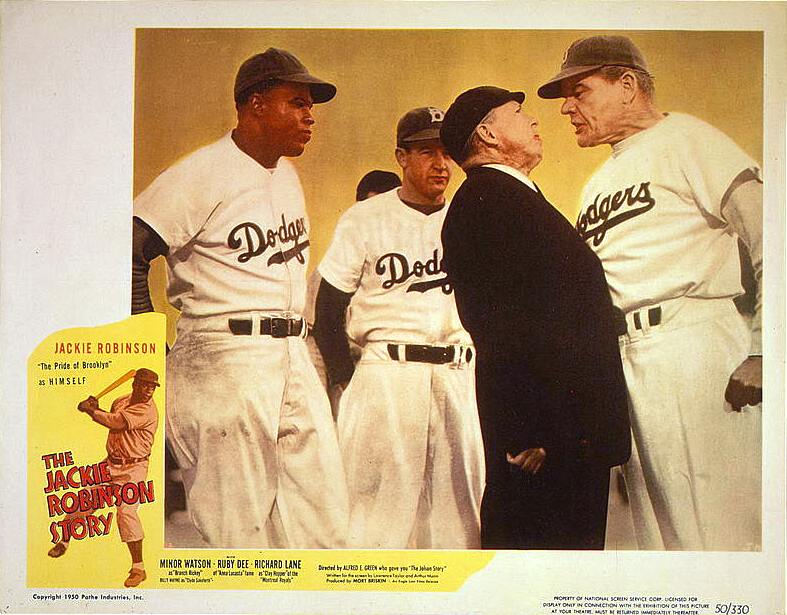 Legendary Entertainment, directed by Alfred E. Green.
Jackie Robinson plays himself in this dramatic sports biopic around the story of his baseball career as the first black man to play in Major League Baseball. While the production value sits painfully low, the intriguing part of this movie strikes with the fact that you watch Jackie Robinson relive and reenact his best and lowest moments. If anything, this film holds a significant bookmark in history. Robinson was considered so highly as "the pride of Brooklyn" that filmmakers couldn't imagine anyone else playing the role.
9. Cooley High (1975)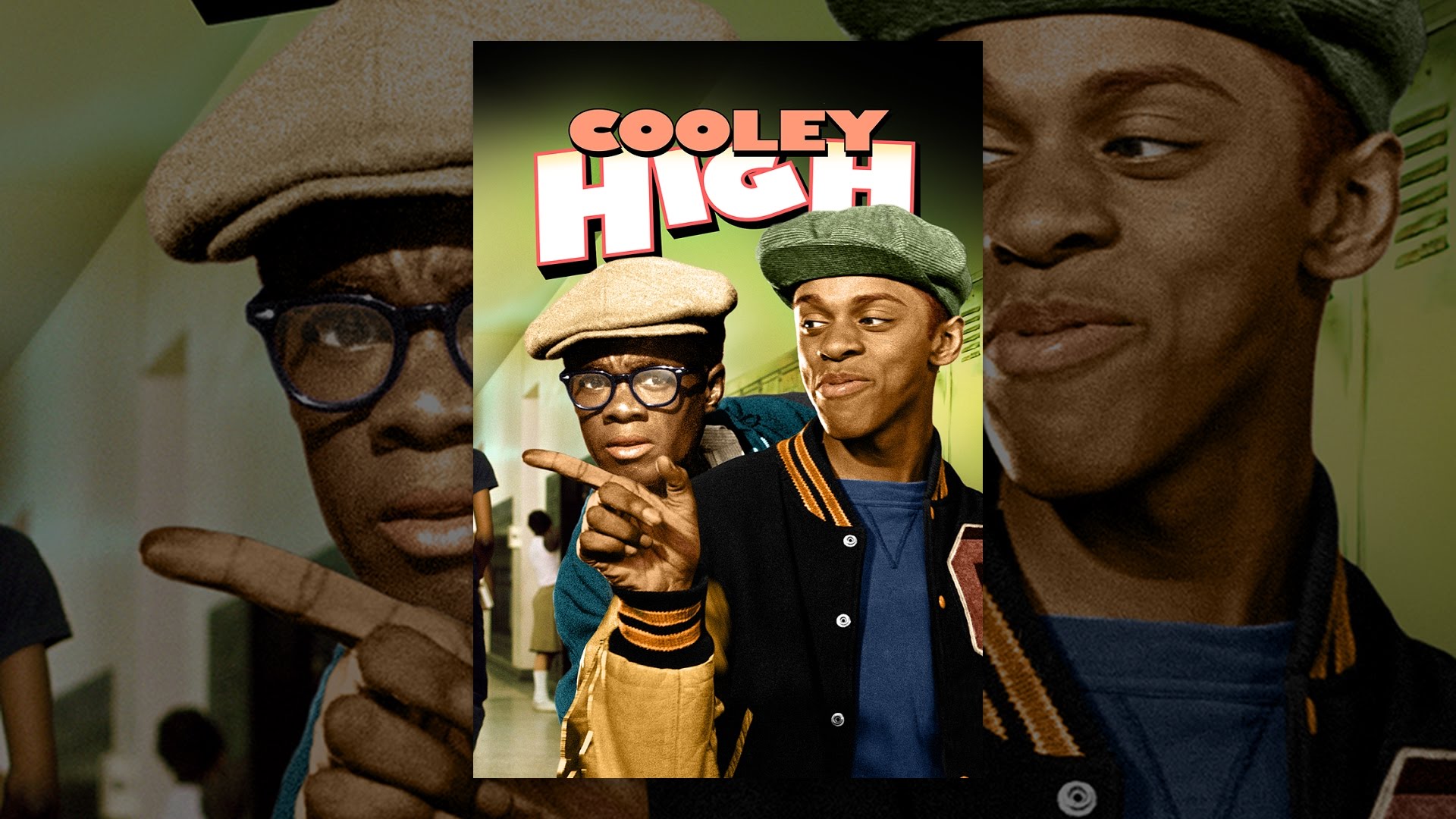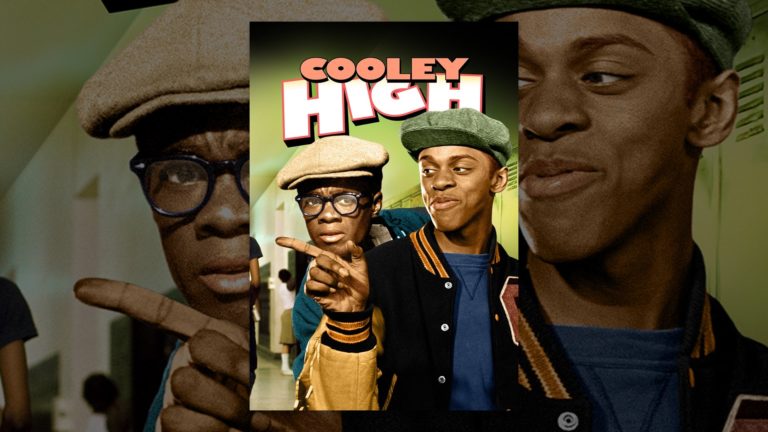 Columbia Pictures, directed by Michael Schultz.
A satire about an African American high school in Chicago during the '60s, Cooley High plays out like a classic coming-of-age movie. What made Cooley High a milestone movie was its genuine portrayal of teen life in the projects. Screenwriter Eric Monte composed the film directly based on his experience at the real Cooley Vocational High School in Chicago.
His key objective? To debunk stereotypes by telling a story that captured what it was truly like to grow up in the projects – typical but fun. So instead of hitting replay on a movie you've seen a million times, queue up this comedy about two boys, Preach and Cochise, who chase carefree teenage thrills.
10. Paris Blues (1961)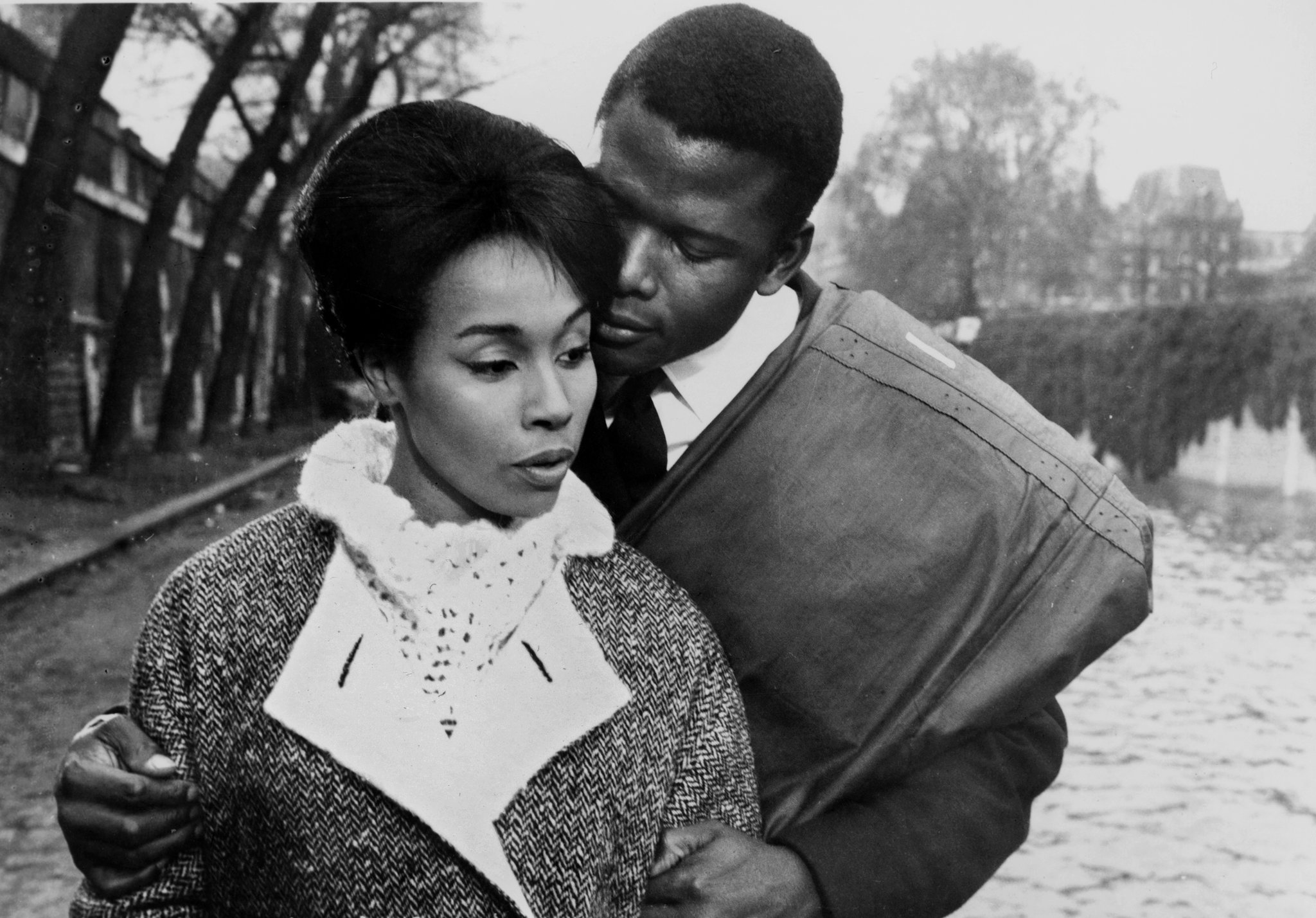 United Artists, directed by Martin Ritt.
Martin Ritt directs an incredible set of actors in this vintage film. Sidney Poitier and Diahann Carroll star in this jazz romance about a musician moving to Paris to pursue his dreams. Miles away from a life that otherwise approached him with racism, the protagonist must decide between going back to the states for love or pushing forward with his career in Europe.
"Paris Blues is the least cringy oldie film," UCI junior Jenny Patzaff said. "I mean, it hits all the right romantic levels, like conversations by the Seine, dancing at jazz bars and old Hollywood accents, without any of the overly dramatic acting."
I'd recommend watching this film right before you sleep, in hopes that the music and serotonin-boosting vibes incept your dreams.