Interviews stress you out. When you really want a job, it can feel like endless competition and easily overwhelm you. However, much to your luck, you already have the tools to nail that interview with any secret formula or magic spell: active listening. You use it in your everyday life, even if you didn't know it. Active listening entails listening for complete comprehension to understand the entire message that someone tells you. You employ this constantly, from taking notes in lecture to listening to your friend rattle off everything they need to do before going out for the night.
Hush up and check out 10 tips for active listening.
1. Give Your Undivided Attention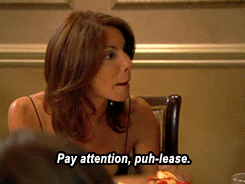 No one wants to feel like a second choice, whether in an interview or a classroom. "Don't engage with your cell phone while trying to follow a conversation, interview or lecture. Any distraction is going to make your comprehension suffer," said Professor Shaun Vecera of the Psychological and Brain Sciences program at the University of Iowa. "Listening doesn't come for free; it's something you have to work for." Before the interview, shut your phone off, take a few deep breaths and focus inwards.
2. Ask Meaningful Questions
Your interviewer or professor knows your true engagement when you ask questions that pertain to what they just said. Vecera explained that when engaging active listening, you should understand what they're saying. "To understand what it is you've been listening to, be able to explain it to someone else and ask for meaningful questions, not just questions of clarification." When they know you want to learn, they will want to hire you that much more.
3. Reiterate the Question in the Answer
Don't feel pressured to say something necessarily groundbreaking. "If an interviewer asks you a question, don't feel pressured to respond right away," said Lauren-Ashely Buchanan, University of Iowa communication studies assistant professor. "The question can sometimes kind of throw you for a loop. Ingest what they say to you and give it back to make sure that you've understood what they've said." Reiterate the question in your own words, as if you were taking mental notes and repeating them back to the interviewer. This way, you know that the answer you give will provide the actual content that the interview wants.
4. Read the Body Language
A quote regarding active listening from the textbook Communicating in Groups and Teams: Sharing Leadership that Buchanan gave sums this tip up well: "A technique for improving understanding of what is being said by taking into account how something is said and the nonverbal signs and body language that accompany it." This goes along with listening to the way the person said the question. Notice the way their body is positioned and the way they respond when asking your own questions about the company. You can see whether the interviewer enjoys working there, whether or not they have passion in what they do and how much you can find yourself working with them.
5. Reflect Your Passion in Your Body Language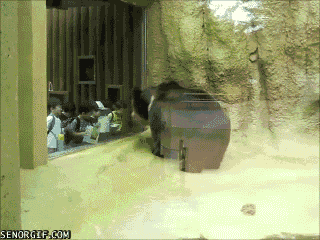 When your interviewer sees your physical interest in addition to your vocal interest, they inevitably respond positively. Active listening often involves whole body listening. "Lean in a little, nod your head and react physically to what the other is saying," said University of Iowa Career Center Assistant Director Elise Perea.
6. Get the Culture
Active listening gives you the chance to figure out what kind of work environment you have the potential of entering. "In an interview, active listening helps the applicant to be able to understand what the needs of the organization may be, to probe where there are points of pain where previous employees were concerned and to, perhaps, advantage the applicant in being seen as someone who 'gets' the culture and the needs of the organization," said University of Iowa Career Center Director, Career Coach and Career Advisor Garry Klein. Interpret the signs the interview gives off during the interview when you ask them what they like about working here. Even the few seconds of walking through the office has the possibility to determine what kind of workplace it is, if you look for comprehension.
7. Go for Comprehension, not Psychoanalysis
Try not to read too deeply, or negatively, into the interview. "An example of something not to do is to 'psycho-analyze' a situation and say things like, 'It sounds like things are going badly' or 'I hear you saying that you hate your boss.' Try to stay with the facts at hand and not verbalize concerns that they may be raising for you," said Klein. Gear these kinds of nervous thoughts into positive possibilities for solutions, like asking them how they deal with a difficult situation, or how the interviewer themselves spins a situation positively.
8. Be Empathetic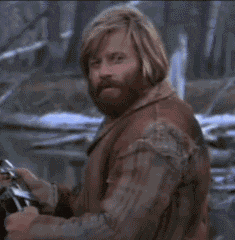 Your interviewer wants to like you just as much as you want them to like you. They want to hire someone that they have the possibility of enjoying. It helps to display empathy, like giving an example of when you displayed empathy in a previous job, like when you covered someone's shift or stayed an extra hour when the work load became too strenuous for a co-worker. "[Empathetic active listening] can help relate to them better. It can make you seem like a good co-worker and a good person to be around. It's not just if you can do the job, it's whether they want to see you everyday," said Buchanan.
9. Practice Your Active Listening
"You can definitely practice for active listening ahead of time," said Perea. Increase your focus, practice body posture to ensure that it's not too stiff or too casual and practice any verbal cues that you can implement during the interview. Try to hone your focus during those long lectures, keep your body posture open and interested if you go into your school counselor. Implement these cues in conversation that show your engagement in what the person is saying.
10. Relax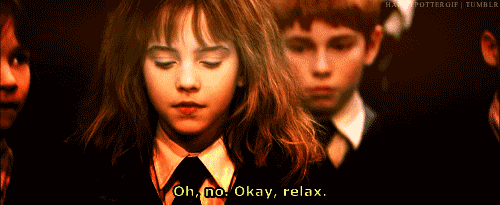 Interviews run your stress levels high, but they don't have to if you view them less like you're trying to impress someone, and more like an information exchange. "The main thing for employment is to make an assumption that they want you there. It puts you in a great frame of mind because you're not defensive. When you're listening to respond, you're being defensive," said Perea. It's exciting to have a potential job, so by extension it's exciting to get an interview, right? Take a deep breath, put on your best smile and go into that interview knowing that you have your best tool: yourself.