Five identification questions, two short explication essays and one long essay seems like a lot to tackle in one 2–3 hour sitting—especially if you hate writing. You might chose your major specifically to avoid writing long essays. But at some point in your college career you'll encounter a blue book examination.
Keep reading to find out how to buckle down and master the essay exam.
What should I expect from an essay exam?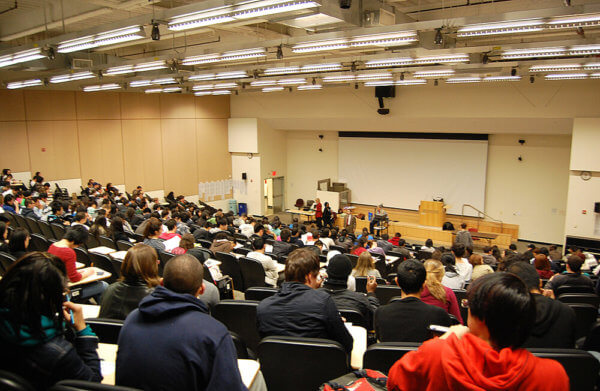 The humanities love the essay exam.
For the most part, you won't take essay exams in an applied mathematics or molecular biology course. You'll run into these kinds of exams in social science or humanities classes, where course material is focused more on broad themes than on specific pieces of information (like theorems). That's not to say that you'll never have to take a blue book exam as a STEM major. More likely than not, you'll take one for a GE course or in one of your upper-division major courses. But if you're in a field that involves a lot of reading and writing, expect to encounter essay exams frequently.
The essay exam should look similar from class to class.
The layout of any blue book exam will differ slightly depending on the professor and course subject matter. For the most part, though, you can expect the exam to include a set of identification questions, several "short" answer questions and a long-form essay. This structure isn't set in stone. You might also run into an exam with a multiple choice portion, no identification section or with six short answer questions and nothing else. Sometimes you might find a random true/false component.
Usually your professor will tell you the layout of the exam beforehand. Make note of this information, because it'll tell you what you need to study. The long essay is far and away the most important (and most difficult) portion of any blue book exam. It's typically worth the most points between all the exam sections (probably somewhere between 30 and 60 percent of the exam grade). It also requires the most amount of writing and time. Professors usually place the long essay portion at the end of the exam. So don't to burn out on your IDs and short answer questions before you get to it.
How should I prepare for the essay exam?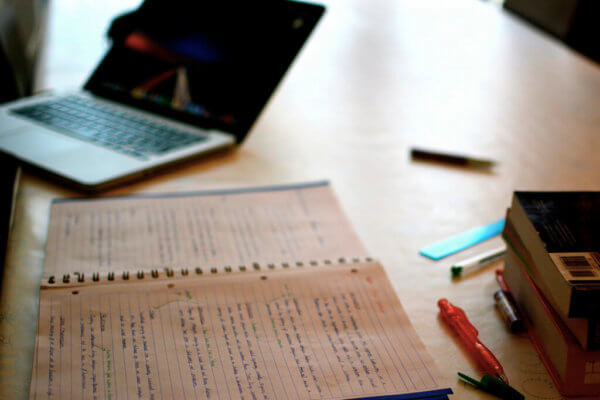 You'll want to study strategically for the essay exam.
The content of an essay exam will focus more on the overarching themes of a course rather than minute details. Your professors probably don't care if you can't remember the exact date the Treaty of Versailles was signed as long as you show you understand its greater historical impact. Think big ideas. Then focus your studying around those big ideas. Take a look at the course syllabus and try to identify the through-lines that link lecture topics together. Beyond that, figure out what's important and what's not. "Some of the course curriculum is more important than the rest," said Teaching Assistant Allen Zhang of UCLA's Department of English. "Focus on the content that the class spent more time on or that the professor pulled direct examples from."
(Try to) be a functioning human being.
Maybe you can pull an all-nighter studying, throw back a thermos of coffee and feel mentally capable of taking a three-hour exam. If that works for you, great. But if you're new to the game and worried about how well you'll perform on an essay exam, don't take this course of action. For blue book exams, you'll need to invent and then justify your own ideas, which is hard to do on zero hours of sleep. You can learn L'Hopital's Rule overnight, but you won't learn how to write a good thesis in the same amount of time. Save yourself the suffering and show up to your exam well-rested and fully functioning.
How do I finally tackle and master the essay exam?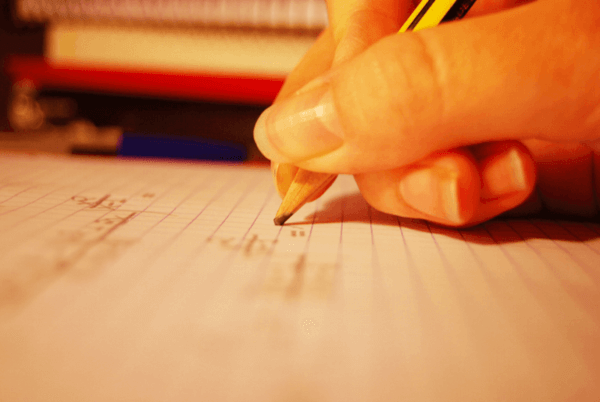 Manage your time wisely.
When you actually sit down to take your blue book exam, time will immediately start working against you. So it's critical that you apportion it well. Pay attention to the sections of the exam that are worth the largest part of your grade—you'll want to spend the most time on those sections. Prioritize clarity over eloquence. Grab the points and go. If you see you're running out of time and you haven't even read the prompt for your long-form essay, go start that sh-t. "The most challenging aspect of taking a blue book exam is knowing how much is too much," said UCLA junior Arielle Mokhtarzadeh. "I struggle with remaining concise, especially when a class is interesting to me."
Think out that thesis.
Your TAs will drill into you how to craft a thesis throughout at least your first two years of college. Why? Because you need to know how to do that. Your thesis acts as the backbone of the long-form essay that 50 percent of your grade depends on, which you only have 30 minutes left to write. To be strong, your thesis should be specific, clear and debatable. Don't argue that Shakespeare's Hamlet deals with the theme of revenge, because that's not an argument—it's a fact. "Your thesis statement should be linear and focused," said Melanie Jones, a TA in UCLA's Department of Comparative Literature. "Pick a side and make it as clear as possible. Avoid broad, vague or contradictory statements." If your thesis does everything it should, your essay should write itself.
Distract yourself from the discouragement.
Testing environments are extremely stressful, especially when you're expected to accomplish in two hours what you're used to doing over the course of several days. Performing well on a blue book exam says more about your ability to take blue book exams than anything else. Your grade on these kinds of tests is not a measure of your intelligence, effort or worth as a person. If you're unsatisfied with how you did on a blue book exam, don't lose hope. Test-taking and studying are skills that require practice. Switch up your strategies and give yourself time to figure out which approach to the essay exam works best for you.