We know our readers here at College Magazine have diverse interests in their academic pursuits, so we have decided to compile information for those interested in pursuing degrees in criminal justice, criminology and maybe even political science for our activists. We know many people have a passion for justice, and because of that, we want you to have a general idea about what goes into the arrest, trial and incarceration processes for inmates.
You must know what people go through if you want to make a difference in their lives.
What Happens After Arrest
When getting arrested the officer will usually pat down the individual to take any personal items like a phone or wallet, and check for weapons to ensure the safety of officers and the integrity of their jail. The arresting officer then brings the person to the nearest county jail where the booking process starts. The same officer will take down the person's basic information like name, address and birthdate. They will also take their fingerprints and photograph. After this process, they will go into the jail, and their case will get sent to the prosecutor's office, which begins the trial process.
Trial Process
I'm sure most of you remember learning about the constitution in high school. Remember the sixth amendment? It guarantees the accused to a "speedy trial," and in this case means that the accused must have their charges filed within 48 hours of arrest. After this, the person will have their arraignment. Here, a person gets told the charges against them, and the judge will ask if they plead guilty or not guilty to the charges. If a person pleads guilty, the sentencing phase will start, but if not, the next steps begin in the trial process. Typically, the accused will receive a bail offer to leave jail while waiting for their trial to start. Bail ensures that the accused will show up for their trial, in which case the money gets refunded to them. If a person cannot afford bail they will wait in jail. Seventy-six percent of the people in jail in 2019 had not gotten convicted of a crime yet and remained in jail because they could not afford bail.
Once a person has gone through the trial process and gets convicted of a crime, they then get sentenced. If a person gets sentenced to less than a year of incarceration, they serve their sentence in jail, but if they have a conviction of a year or more of incarceration, they serve their sentence in prison. People convicted of crimes do have the opportunity to appeal their case, which goes through appellate courts until it eventually gets to the state's supreme courts, and potentially even the US Supreme Court.
Life in Jail
Immediate problems both jail and prison have alike–overcrowding. Three things that have highly contributed to the overcrowding of jails and prisons we see today: the three-strikes laws (three felony convictions mean life in prison), mandatory minimum sentences (for example, if a person commits an armed robbery, a law will mandate this person gets sentenced to at least x amount of years) and the war on drugs. Most of the jails in our country got built a long time ago and made for criminal populations of the past. What does this mean? It means most jails had single occupants, which got repurposed to fit more people by putting things like bunk beds into the rooms, which means having inmates live in closer quarters. This contributes to issues with tempers in the jails, and even things like illnesses. Because of how closely everyone lives in jails, illnesses like the flu or strep throat go around jails and prisons very quickly. We also know this applies to diseases like HIV, hepatitis and tuberculosis to name a few. Due to the Health Insurance Privacy Protection Act, jail staff cannot separate inmates with these illnesses or diseases from the general population. With those things in mind, you can see how big of an issue things like illnesses and diseases can become for a jail or prison.
Jail life looks pretty similar day in and day out. Guards wake the inmates up for breakfast, where they get brought to the jail's cafeteria. They usually have some form of rec time, which usually ends up around an hour-long, and the inmates also receive lunch and dinner. Rec time looks different depending on which prison or jail the inmate lives in–it could look like an outdoor area with room to walk or run, it could mean a room with TVs, or it could just mean allowing the inmate to leave their room to go somewhere else for that time.
If an inmate gets put into a program, which only people who have a conviction (read: not people awaiting trial) qualify for, the inmate will go to their programs. Programming changes from jail to jail, but can include vocational programming, educational programs and treatment for inmates. Vocational programming can mean things like GED or college classes, and even schooling for juvenile inmates. Treatment programs usually mean things like drug/addiction treatment plans, which can vary greatly from jail to jail and prison to prison. They also have treatment programs for individuals who suffer from addiction. These programs should help the inmates in some way or another–either by giving them skills to help them get jobs upon release, help deal with underlying issues that could lead to arrest and incarceration (like drug or alcohol abuse) or help them pass time while serving their sentence. Things like programming, which help inmates gain skills and stay busy while in prison end up as one of the things both jails and prisons can do to help prevent their inmates from future offending.
Prison Life
People sentenced to prison have sentences of a year or more. Prisons do have issues with overcrowding the same way jails do, meaning sometimes two inmates live in a cell that originally got designed for one, but jail has more of an overcrowding population because more people go to jail than they do to prison (remember, everyone in prison has gone to jail but not everyone who goes to jail goes to prison). Prison and jail life both entail pretty much the same things, but prison has more programming and jobs available to inmates because of the funding and length of stay differences. We can see a shift in prison culture now from the past; people with life sentences and the younger generations now getting prison sentences don't have the same respect for older prison populations the way they used to nor do they respect the guards the way they used to. This results in higher numbers of elder inmate victimization, and guard victimization than we saw in the past.
Special Populations–People Who Have Different Needs than What the System Was Made to Accommodate
If you've thought about jail, you have probably considered that jails and prisons may not accommodate all of their inmates as well as they do others. Here, we have listed a few populations that pose unique needs from jails and prisons, and how the system meets (or doesn't meet) these needs.
Female Inmates
Around 80 percent of women in jails have children, and the majority of those women had primary custody of their children before their incarceration. This means that the children will either have to live with another caretaker from the family like a father or grandparent or sometimes they will have to enter the system.
Some states have some form of parenting programming available for women. Some notable programs include allowing female inmates who give birth in prisons to have time with their children. This gets done by having a specific section of the prison dedicated for women and infants, and this program allows women to stay with their child for a period of time–usually up to two years.
Other issues women in the system face include lack of access to certain health products, like pads or tampons, and programming. Programming exists to enrich an inmate's life and give them necessary skills, including certificate programs, to use for when they leave prison. Programming has been proven to help reduce recidivism rates (the rates of offenders who re-offend after release) among offenders. When it comes to programming, studies have shown that female prisons have less programming available to inmates than male prisons. Some programs available to women in prisons will have no use to them when they leave. For example, you might see something like cosmetology as a program for female offenders in prisons and jails, but this certificate won't help them, as felons cannot get a job as a hairdresser or cosmetologist. While female prison populations do have some attention paid to them as far as meeting their needs, they still need far more.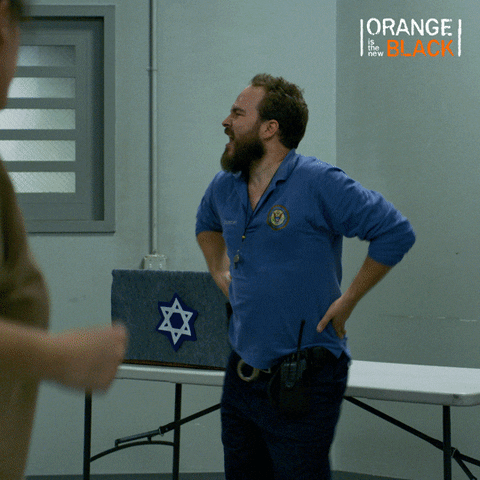 Elderly Inmates
Because of our laws that have increased the number of people who serve life sentences, this means our elderly prison population has grown. When creating prisons and jails, the people building the jails had typical inmates in mind, meaning young males. This means the cells don't have the things elderly populations might need, which creates issues when it comes to their living situations. Most cells don't have a handicapped friendly setup, meaning prisons and jails must modify the cells to meet the needs of the inmates. This could mean removing bunk beds and replacing them with a floor bed for inmates who may have mobility issues, or showers may need modifications for the same reason–sometimes doors even need to get widened to make rooms wheelchair accessible. Elderly inmates also become susceptible to illness and injury more easily than the typical young male inmate, meaning jails and prisons may not have the proper care readily available for these inmates. This includes age-related illnesses you may not see in younger inmates.
We do see some attention paid to this specific population. Some federal policies have gotten passed regarding older inmates, including clemency laws and compassionate release programs for those who need specific medical care, and they usually need somewhere to go upon release, like living with a family member or in an elder care facility. In recent years the elderly population has gotten far more attention in terms of change made for these inmates, but the system still has far to go.
Inmates with Disabilities and Mental Illnesses
Because prisons and jails have such little funding, people who need extra care often do not get the specific treatment they need. Most of the time prisons do have group therapy programs for people with specific needs like mental illness concerns, but oftentimes these inmates cannot have one on one therapy sessions. A US Department of Justice study in 2006 said more than half of all prison and jail inmates have some kind of mental health problem (compared to 11 percent of the general population). However, because of the lack of funding, many of these inmates do not get the proper care they need. This means prisons and jails heavily rely on medication to deal with patient's mental illness needs, and because medications heavily rely on what the patient needs, inmates often get medicated with the intent of sedating them rather than treating them.
With this specific population, much of the reason for them not getting the care they need really boils down to stigma against mental and physical disabilities, and a lack of funding or resources. With how little funding prisons and jails get, they just don't have the ability to help each specific case individual inmates have. This means inmates often cannot have access to specific medications needed to treat their illness, or even when inmates leave prison or jail, they may not have the same access to care as they had in prison. Many studies have conflicting evidence when it comes to recidivism rates among mentally ill offenders, some state that they have a higher likelihood of reoffending, while others do not find such evidence.