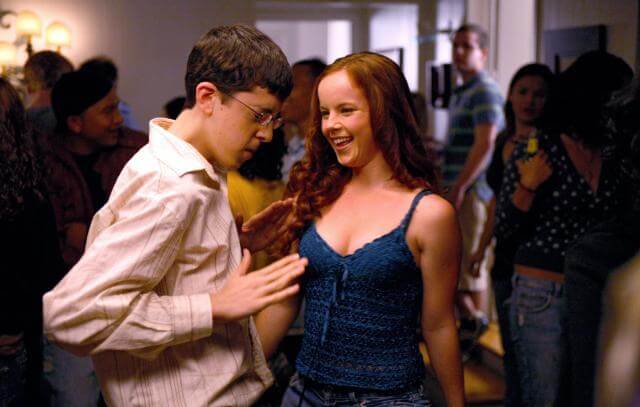 I spent my freshman year pretending that internships didn't exist. After all, internships need applications, applications need a resume and a resume needs time that I preferred to spend playing video games in my dorm's basement. Unfortunately, my school's English department relentlessly chased me out of hiding. Shortly after finals, I was scrolling through emails in abject boredom when I stumbled upon a listing that grabbed my attention. College Magazine needed a new editorial intern, and to my surprise, I had the basic qualification: "previous experience editing for a college-level publication." My editorial position at Stylus, my school's literary magazine, had never looked better.
I needed to whip my resume into shape. Or more accurately, I needed to write a resume from scratch. As I sorted through my high school job applications, I realized with annoyance that I'd never drafted a real resume. With barely any idea of how to start writing, I made my dad sit down with me and explain a resume's format.
My first lesson: a resume's format is simple but crucial. Showing my interest in the College Magazine position by staying awake, I listened to my dad explain that employers only pay attention to resumes that look clean and professional. Mine needed five categories: a header, Objective, Qualifications, Work Experience and Awards and Extracurriculars. My inner Shakespeare died a little at the thought of fitting all this onto one page. (Yeah, I'm that kid who writes an 11-page first draft for a five- to eight-page paper.)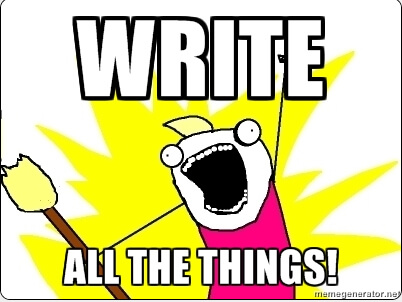 To get an idea of how much space I'd really have, I started with a header: name, address, email and phone number centered at the top of the page. With that in place, I had at least done something without screwing up. Part of me wondered whether that could be a resume-worthy accomplishment in itself.
My work experience section should have been easy because I only wanted to include my Stylus gig and my movie theater summer job. While the Stylus description practically wrote itself, it wasn't easy to summarize my membership-selling, pizza-burning, teenager-carding and, worst of all, trash-dumping days at the theater. How was I supposed to hide my scarring from those 2:30 a.m. closing shifts in concessions? When I finally finished, the description was far from perfect, but it did emphasize the customer service, sales savvy and independence that the job required. Any experience can be described to emphasize the skills employers want, and it looked like I was a natural at pitching imperfect products. Selling small bottled waters for $4.25 really did help me somehow!
My qualifications section ended up short: I decided to focus on my academics, so I simply mentioned my class year, class rank and membership in my school's Honors Program. My dad advised me that succinct information has the greatest impact, so I felt good about this section, especially since it gave me an excuse to brag. Shoving my academic achievements in an employer's face seemed almost as rewarding as my fantasies of browbeating my friends with them. (I'm not the only one with those fantasies – am I?)
Sorting through my awards and extracurriculars was more challenging than I expected because I had never organized them with a purpose in mind. To start, I compiled a comprehensive list of possible inclusions, from my freshman year Frisbee captainship to a national essay prize I won in fifth grade. The toughest omissions were my SAT scores, because who doesn't like having numerical data to back up their awesomeness? Still, I could see that these accomplishments had lost their shine; college application credentials have a ridiculously short shelf life. In the end, the list shrunk to just five freshman-year achievements, but I was satisfied that my Frisbee team doubled as leadership experience.
Last came the dreaded objective. As a newbie, I had no idea what goals an employer would want to hear. First I asked myself, "What do I really want?" That failed as a starting point, inspiring a selfish sentence that could be fairly paraphrased as "Gimme experience right now!" After several redrafts, I got back on track by focusing on my skills and how I wanted to help College Magazine with them. I felt a little like a toady, but hey, people like toadies. And it's surprisingly fun to act like one.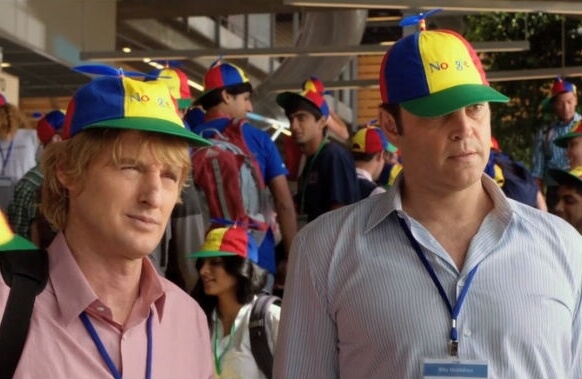 After completing my first draft, I was faced with a ton of editing. Cuts, cuts and more cuts gave way to agonizing over word choice. Despite wanting to scrap the whole thing on several occasions, I eventually printed a final version with fewer than 200 words, all used purposefully. Showcasing my experiences didn't take nearly as much space as I had expected, and although my resume was a rookie creation, it was clean, well-written and eye-catching. Looking back as a current College Magazine editor, I suppose I should thank it for being stubborn – it gave me practice for wrestling unruly articles into shape. Still, I'm terrified by the prospect of updating it later this year. Such is the complex world of resume writing.
For more on resumes:
The 10 Colleges with the Best Career Services