Upon entering the wonderful world of college, there is one mantra that every brilliant young woman must remember: if he like it then he should put a ring on it. Take every opportunity in college as a wedding planning opportunity:
Sorority sisters? Bridesmaids.
Campus Jimmy Johns? Catering.
Cute boy in biology class? Groom.
We put together a list of the top ten best colleges to find a husband.
After all, college is totally just about finding the perfect man, right?
1. U.S. Military Academy (West Point)
Nothing, and I mean nothing, beats a military man. They a€™re strong, they have good values and they've got that hero thing going for them. Forbes even ranked West Point at the top of their list for the nation'€™s best colleges overall. According to Forbes, the undergraduate experience at West Point and the other service academies is defined by an intense work ethic and a drive to succeed on all fronts.€ This combination helps mold a man that has book smarts, street smarts and€" let's face it, weight room smarts. If that isn'€™t enough to convince you, recent graduates of West Point can earn about $70,000 per year as a second lieutenant. Rank and wealth: doesn't that have a nice (left hand) ring to it?
2. Brigham Young University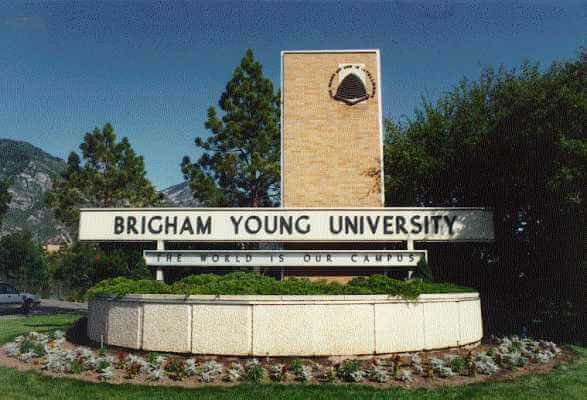 The main reason BYU is a great place to find a husband is because the guys actually want to get married€" and soon. According to BYU's website, over 6,400 undergraduate students were married as of 2012. Even if latter-day saints aren't your type, not all BYU students are Mormon. However, every student is required to take several religion-based classes. If you are religious and want a guy who shares your values, look no further than Provo, Utah. "I would say that BYU guys could make good husband material because they are basically trained from birth to center thier lives on God and family," said BYU senior Caroline Henne.
3. Washington University in Saint Louis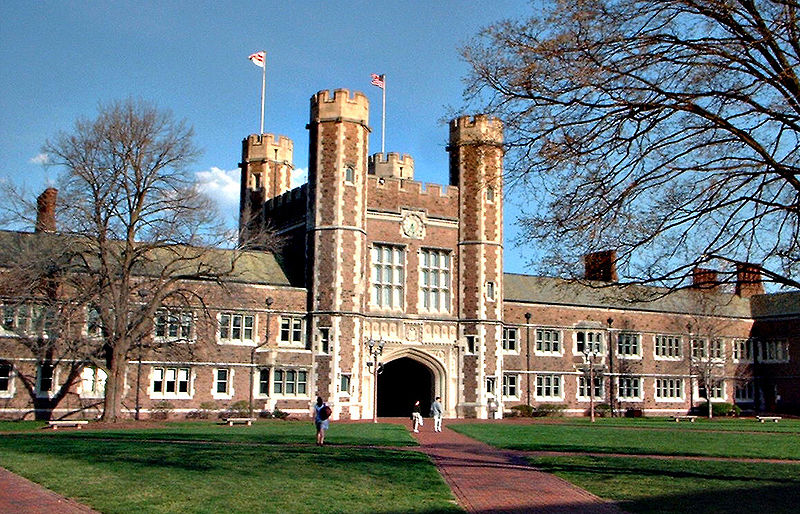 Despite what those commercials say, you don'€™t want him to go to Jared. If you a€™re the kind of gal that pictures a platinum Tiffany ring on your finger, transfer to Washington University immediately. According to CBS News, this university has the wealthiest students in the nation. Not only do many of these students come from rich families, they are total geniuses as well. "Wash U. St. Louis guys are intelligent, wealthy gentlemen who are destined to be well-off, respected citizens who will always provide for their families," said Wash U. freshman David Bender.
4. Harvard University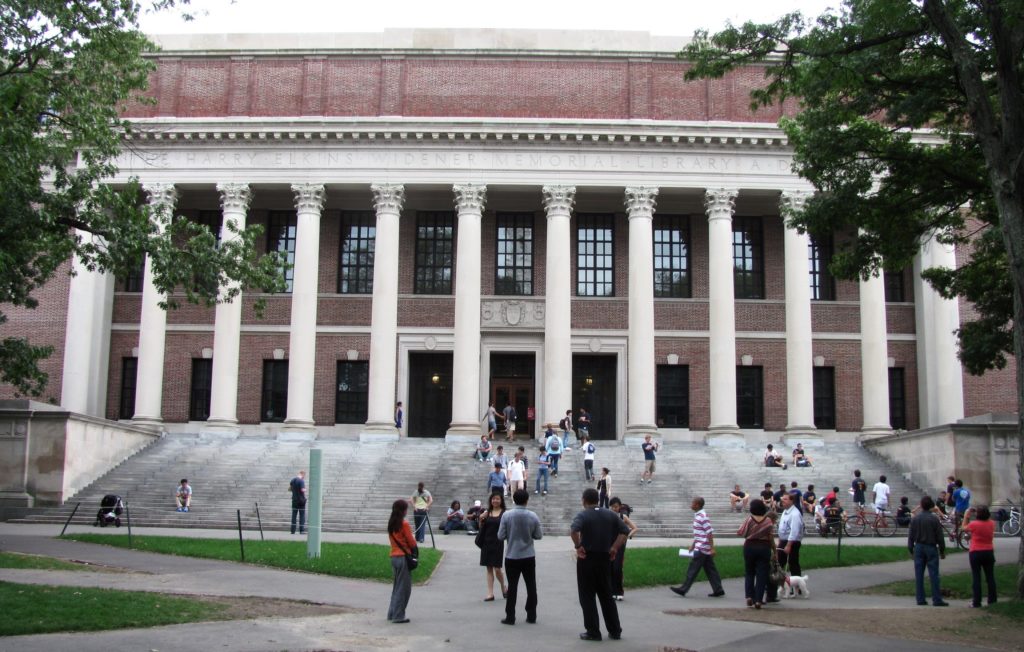 Mark Zuckerberg may not be the best example of the type a guy you'€™d like to marry, but heck, he didn'€™t graduate anyway. According to CBS News, Harvard is right behind Washington University for having the wealthiest students in the nation. According to Harvard junior Noah Pisner: "Like our institution, Harvard men are widely known to be especially well-endowed." However, these men needed more than money to be part of the Crimson. It'€™s no secret that students at Harvard work extremely hard to keep up with the notoriously competitive nature of the campus. This guarantees that you won'€™t have a couch potato as a husband. In addition to their intellect, Harvard men are known to be some of the most gentlemanly of their kind. "Also, Matt Damon went to Harvard," said Pisner. Enough said.
5. Texas A&M University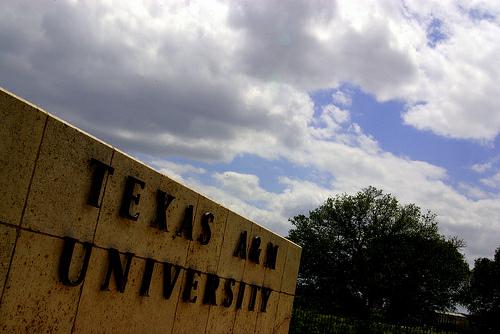 Ah, the southern gentleman. This rare, masculine breed can be found anywhere from Texas to Virginia, but you have to know where to look. You don't want to get some Buckwild cast member with a four-wheeler and beer belly when you were looking for a bow tie and a cute drawl. Texas A&M is where you'll find a southern man who loves his football and his women. If the Aggies lose, you can be his shoulder to cry on. If they win, you'll be having some not-so-gentlemanly fun that night. You can be sure that your man is on the right track to put bread on the table and a huge rock on your finger.
6. Notre Dame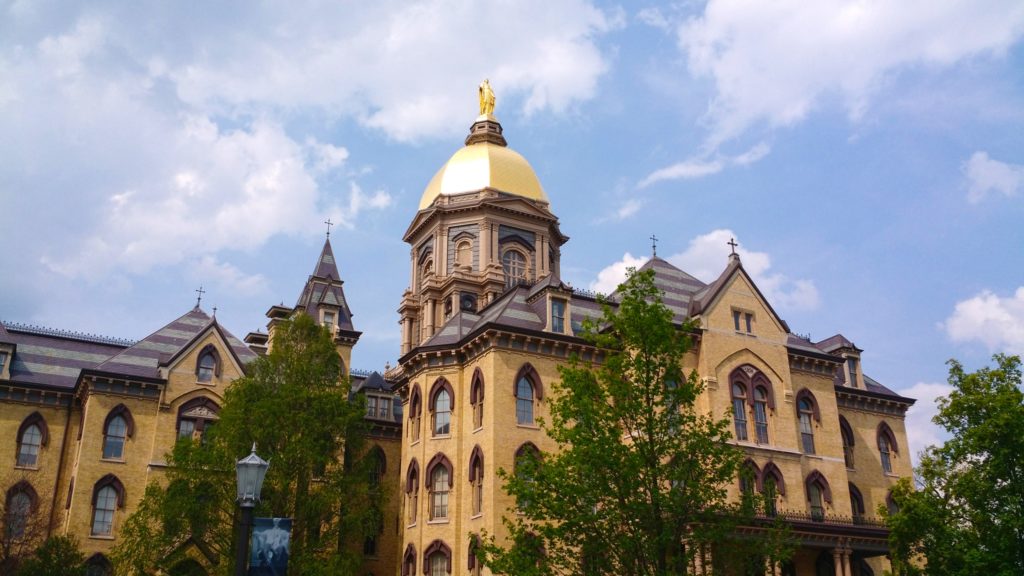 Notre Dame is ranked 17 in U.S. News and World Reports best colleges, and number six in our hearts. Co-ed dorms may be a no-no, but huge Notre Dame football tailgates are the perfect time for man-mingling. If you are Catholic and want a man who shares your religion and family values, you'll want to get under their Bible belts when you see just how smart, wealthy and religious these guys are. Notre Dame also ranked in the top ten for wealthiest college students in the country, according to CBS News. These guys know how to study the Bible hard and play harder.
7. United States Naval Academy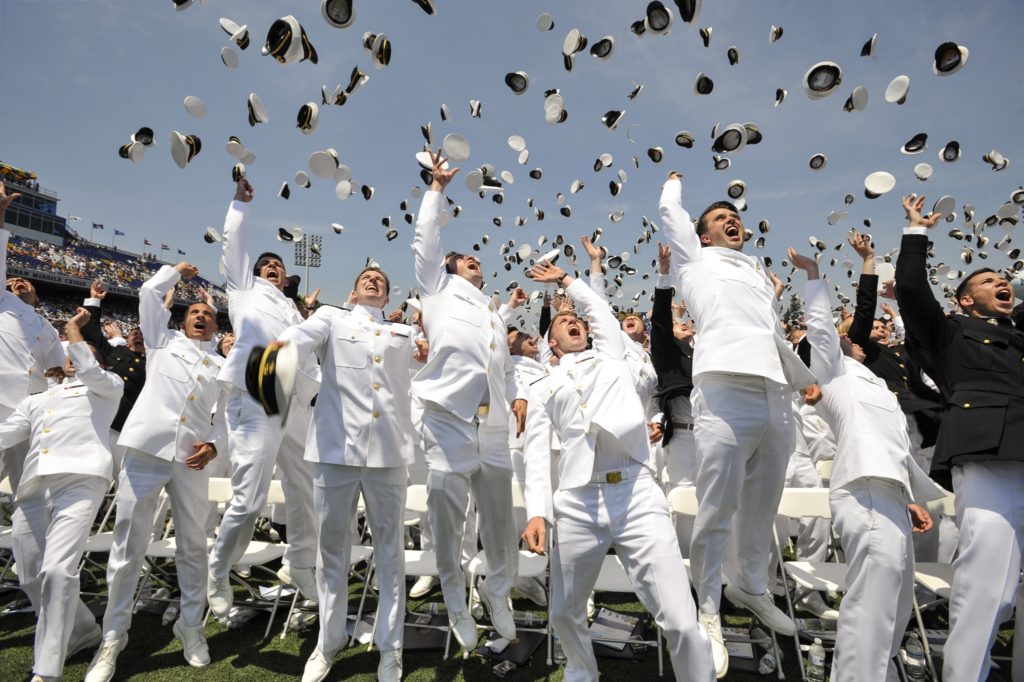 I'€™ve said it before and I'€™ll say it again: military men are where it'€™s at. Not only do they wear those cute uniforms, these young sailors work hard in the classroom and out at sea. You may miss him while he'€™s away for months at a time sailing all over the world after graduation, but distance makes the heart grow fonder, right? Plus, their lack of debt after attending an amazing college for free makes them even more attractive. Check out the hot military guys in their rendition of Gangnam Style.